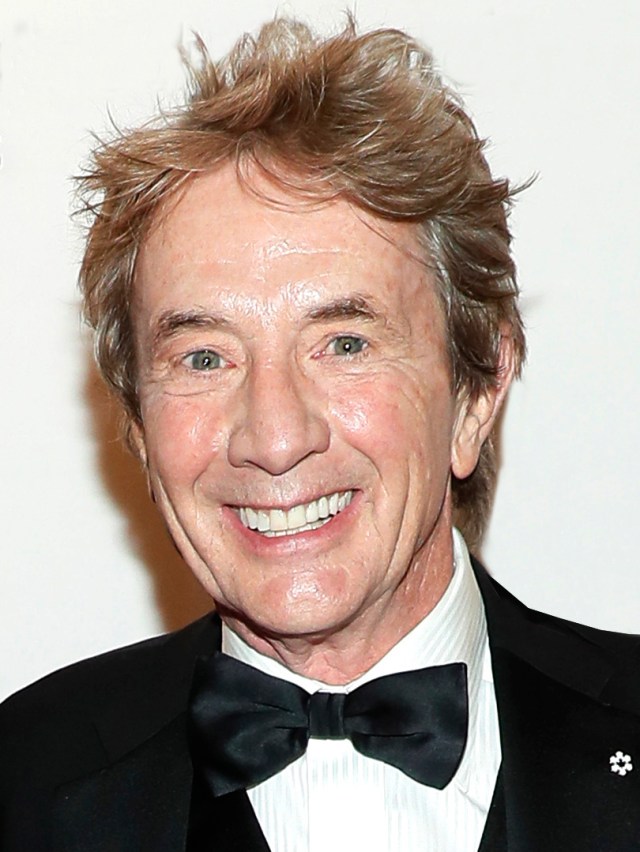 Nominee Profile 2022: Martin Short, "Only Murders in the Building"
December 31, 2021
—
Lynn Tso
Funnyman Martin Short reteamed with his longtime friend and collaborator Steve Martin in the Golden Globes-nominated Only Murders in the Building (for Best Television Series – Musical or Comedy), and received his first Golden Globe nomination as Best Performance by an Actor in a Television Series – Musical or Comedy, putting Short and Martin up against each other in the same category.
The show follows three New York apartment residents, played by Martin, Short and Selena Gomez, who share a passion for the same true-crime podcast. The trio comes together to investigate the death of their neighbor in their posh Upper West Side building and start their own true-crime podcast.
Short plays Oliver Putnam, a once-successful Broadway director still yearning for the limelight, but now in serious debt. The constant name-dropper sees an opportunity to plot his way out of his financial woes with the podcast, his last chance before he gets kicked out of his luxurious apartment. It's a character familiar to Short. "Throughout my career, I have satirized narcissism."
Born and raised in Hamilton, Ontario, Canada, Short developed a fascination for show business at an early age, staging imaginary variety shows in his bedroom that even included an applause track. He cites Stan Laurel, Jerry Lewis and Dick Van Dyke among his influences, but he didn't set out to make a career in showbiz initially. He started pre-med and switched to social work. "I realized early on that it wasn't so much that I was interested in science, but I'd been a big fan of Richard Chamberlain in Doctor Kildare," he told the HFPA.
Short said what started out as 'get that out of my system' after graduating with a Bachelors' and a plan to pursue a Master's, got him a job in Godspell, and his career just keep rolling. "I just kept working. Cabaret in theater, commercials, then I joined Second City stage in Toronto, did that for two years, then I came to the U.S."
The youngest of five, Short lost his parents and the eldest of his three brothers before he turned 20. He and his wife, actress Nancy Doleman, have three children.
Over the course of a career of nearly 50 years, Short has been working consistently between TV, films, and stage since his breakout season on Saturday Night Live. His SNL stint led to his first starring role in Three Amigos! where he and co-star Steve Martin would develop a lifelong friendship that led to other collaborations. They worked together on the Father of the Bride franchise, where Martin was the uptight dad, and Short, the flamboyant wedding planner. This dynamic continues in Only Murders in the Building where Martin keeps it straight and Short is unpredictable. In addition to working in TV and movies, Short and Martin also have an ongoing show they take on tour. They show up for each other to celebrate their professional accomplishments and when suffering personal losses, as when Short lost his wife of 30 years in 2010.
This incredible bond and their onscreen banter and off-screen gags are sure to have people eager to see how each of the two stars will react if one or the other should win the Golden Globe. No matter who wins, you can be sure they will both be celebrating.