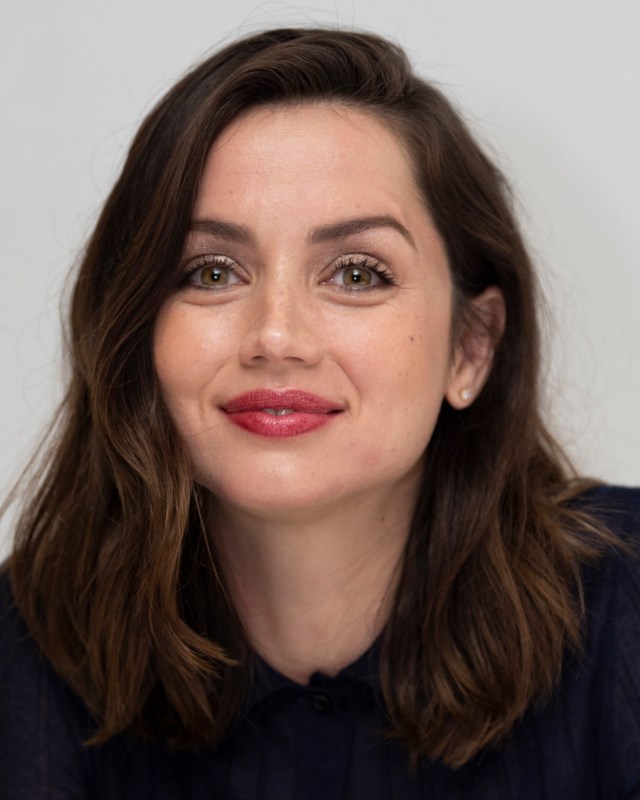 Ana de Armas
Ana de Armas (born April 30, 1988 in Santa Cruz del Norte, Cuba) played Joi, the A.I.: Artificial Intelligence hologram girlfriend of Ryan Gosling in Blade Runner 49 (2017) directed by Denis Villeneuve, Marta, the Latina caretaker of family patriarch (Christopher Plummer) in the whodunit comedy Knives Out (2019) directed by Rian Johnson, Marilyn Monroe in Blonde (2022) by Andrew Dominik. She acted with Daniel Craig as James Bond in No Time to Die (2021), with Ben Affleck in Deep Water (2022) by Adrian Lyne, with Ryan Gosling in The Gray Man (2022).
Lea el perfil de Ana de Armas, Knives Out, por Rocio Ayuso.
Read Nominee Profile 2020: Ana de Armas, "Knives Out" by Elisa Leonelli.
Golden Globe Awards
2020 Nominee

Best Performance by an Actress in a Motion Picture - Musical or Comedy

2023 Nominee

Best Performance by an Actress in a Motion Picture - Drama