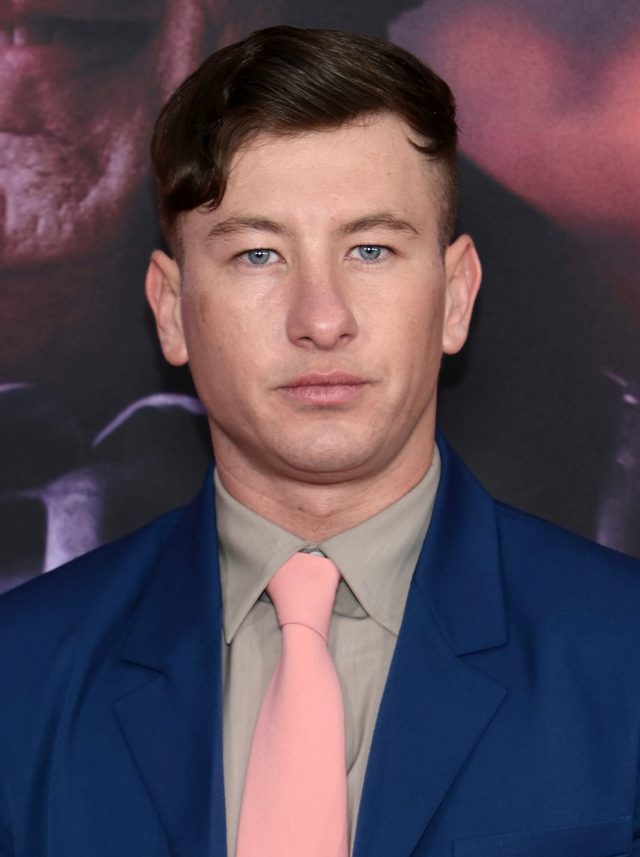 Barry Keoghan
Barry Keoghan is a first-time Golden Globe nominee in the Best Supporting Actor category for his role as the simple-seeming Dominic Kearney in The Banshees of Inisherin.
Director Martin McDonagh's film takes place in 1923 at the end of the Irish Civil War in a tiny island community. It follows two friends whose friendship abruptly ends after Colm (Golden Globe nominee Brendan Gleeson) declares he no longer likes Pádraic (Golden Globe nominee Colin Farrell). Keoghan's Dominic is the troubled son of the local policeman who is abusive and domineering. The young man seeks to befriend Pádraic and unsuccessfully woos his sister (Golden Globe nominee Kerry Condon).
The now 30-year-old Irish actor had his breakout turn in 2017 in Yorgos Lanthimos' The Killing of a Sacred Deer. In that film, he played a vengeful teen stalker who threatens a doctor (Colin Farrell) with a horrific death if he does not kill one of his family members. Keoghan played a volunteer soldier in Christopher Nolan's Dunkirk (2017); a scavenger in David Lowery's The Green Knight (2021); Druig, who can influence men's minds, in Marvel's Eternals (2021); and a very small part as the Joker in Matt Reeves' The Batman (2022).
His upcoming turn in director Emerald Fennel's second feature film, Saltburn, marks his first starring role.
He has one child named Brando with his girlfriend Alyson Sandro.
Golden Globe Awards
2023 Nominee

Best Performance by an Actor in a Supporting Role in any Motion Picture