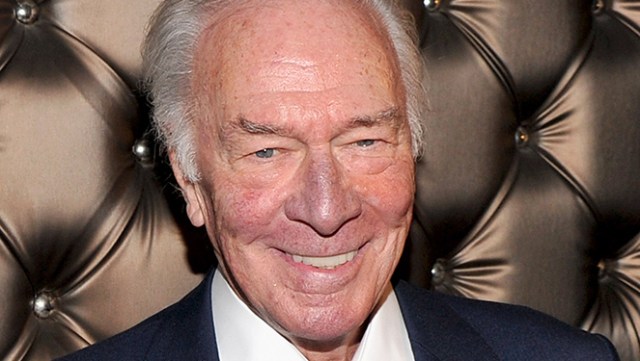 Christopher Plummer
Arthur Christopher Plummer (born December 13, 1929 in Toronto, Canada) had a long acting career spanning five decades. He acted in The Sound of Music (1965) with Julie Andrews, The Return of the Pink Panther (1975) by Blake Edwards with Peter Sellers. He played Rudyard Kipling in The Man Who Would Be King (1975) by John Huston with Sean Connery and Michael Caine, he was Sherlock Holmes in Murder by Decree (1979) opposite James Mason, Mike Wallace in The Insider (1999) by Michael Mann with Al Pacino and Russell Crowe. He acted in A Beautiful Mind (2001) by Ron Howard, The New World (2005) by Terrence Malick with Colin Farrell, Inside Man (2006) by Spike Lee, Beginners (2010) with Ewan McGregor, The Girl with the Dragon Tattoo (2011) by David Fincher, Danny Collins (2015) with Al Pacino. He played Leo Tolstoy in The Last Station (2009) with Helen Mirren. Plummer played Scrooge, as imagined by Charles Dickens for his 1843 novel A Christmas Carol, in The Man Who Invented Christmas (2017), he replaced Kevin Spacey as J. Paul Getty in All the Money in the World (2017) directed by Ridley Scott.
Lea el perfil de Plummer en español por Gabriel Lerman.
Read Christopher Plummer – 75th Golden Globes Nominee by Lena Basse.
Golden Globe Awards
2001 Nominee

Best Performance by an Actor in a Supporting Role in a Series, Limited Series or Motion Picture Made for Television

2010 Nominee

Best Performance by an Actor in a Supporting Role in any Motion Picture

2012 Winner

Best Performance by an Actor in a Supporting Role in any Motion Picture

2018 Nominee

Best Performance by an Actor in a Supporting Role in any Motion Picture