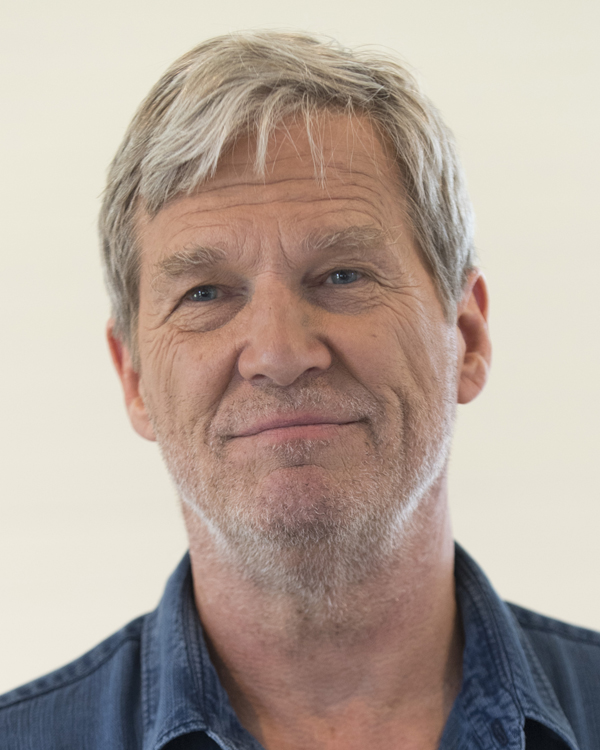 Jeff Bridges
Jeffrey Leon "Jeff" Bridges (born December 4, 1949 in Los Angeles, California), son of Lloyd Bridges, younger brother of Beau Bridges, acted in The Last Picture Show (1971) by Peter Bogdanovich, Fat City (1972) by John Huston, Thunderbolt and Lightfoot (1974) with Clint Eastwood and Heaven's Gate (1980) both directed by Michael Cimino. He starred in Hearts of the West (1975), King Kong (1976) with Jessica Lange, Tron (1982), Starman (1984) by John Carpenter, The Morning After (1986) by Sidney Lumet with Jane Fonda, Tucker: The Man and His Dream (1988) by Francis Ford Coppola, The Fabulous Baker Boys (1989) by Steve Kloves with Michelle Pfeiffer and Beau Bridges, The Fisher King (1991) by Terry Gilliam with Robin William, American Heart (1992), Fearless (1993) by Peter Weir, Wild Bill (1995) by Walter Hill, The Mirror Has Two Faces (1996) by Barbra Streisand, The Big Lebowski (1998) by the Coen Bros, Seabiscuit (2003) by Gary Ross with Tobey Maguire, The Door in the Floor (2004) with Kim Basinger from the 1998 novel by John Irving A Widow for One Year, Crazy Heart (2009) directed by Scott Cooper from the 1987 novel by Thomas Cobb, True Grit (2010) by the Coen Bros, The Giver (2014) directed by Phillip Noyce from the 1993 children's classic by Lois Lowry. He acted in Hell or High Water (2016) with Chris Pine and Ben Foster, Kingsman: The Golden Circle (2017), Only the Brave (2017), The Only Living Boy in New York (2017), Bad Times at the El Royale (2018). On television Bridges starred in The Old Man (2022).
Read JEFF BRIDGES by Elisa Leonelli.
Lea el perfil de Jeff Bridges, Hell or High Water por Yenny Nun Katz.
Golden Globe Awards
1985 Nominee

Best Performance by an Actor in a Motion Picture - Drama

1992 Nominee

Best Performance by an Actor in a Motion Picture - Musical or Comedy

1997 Nominee

Best Television Limited Series, Anthology Series or Motion Picture Made for Television

2001 Nominee

Best Performance by an Actor in a Supporting Role in any Motion Picture

2010 Winner

Best Performance by an Actor in a Motion Picture - Drama

2017 Nominee

Best Performance by an Actor in a Supporting Role in any Motion Picture

2019 Winner

Cecil B. deMille Award

2023 Nominee

Best Performance by an Actor In A Television Series - Drama