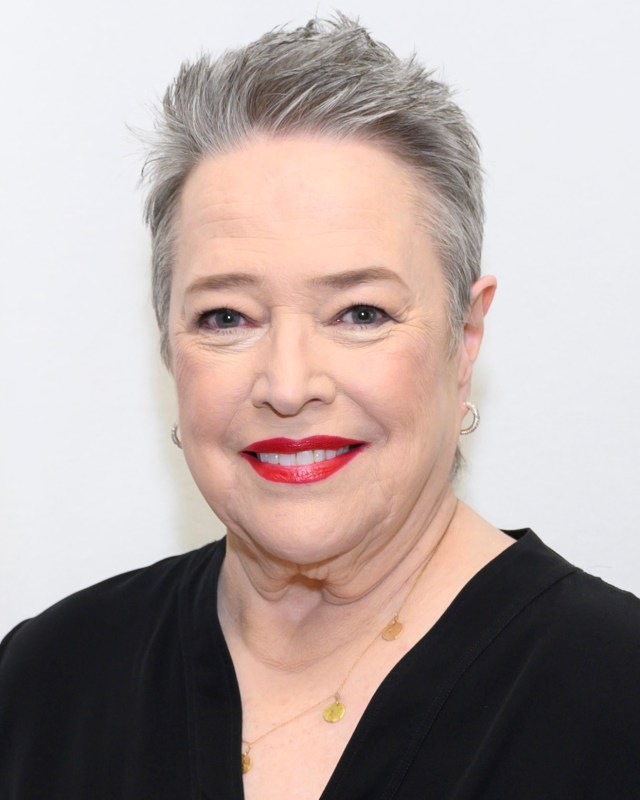 Kathy Bates
Kathleen "Kathy" Bates (born June 28, 1948 in Memphis, Tennessee) started her acting career on stage. In films she acted with James Caan in Misery (1990) directed by Rob Reiner from the 1987 novel by Stephen King, Fried Green Tomatoes (1991) by Jon Avnet, Used People (1982) by Beeban Kidron, Dolores Claiborne (1995) by Taylor Hackford, Titanic (1997) by James Cameron, Primary Colors (1998) by Mike Nichols, About Schmidt (2002) by Alexander Payne, Revolutionary Road (2008) by Sam Mendes, Midnight in Paris (2011) by Woody Allen, On the Basis of Sex (2018) by Mimi Leder, Richard Jewell (2019) by Clint Eastwood.
On television Bates acted in The Late Shift (1996), Annie (1999), Warm Springs (2005), Harry's Law (2011-2012), Two and a Half Men (2012), American Horror Story-Coven (2013) –Freak Show (2014) –Hotel (2015) –Roanoke (2016). She played Joan Blondell in Feud (2017), the owner of a marijuana dispensary in Disjointed (2017).
Read Nominee Profile 2020: Kathy Bates, "Richard Jewell" by Ruben V. Nepales.
Golden Globe Awards
1991 Winner

Best Performance by an Actress in a Motion Picture - Drama

1992 Nominee

Best Performance by an Actress in a Motion Picture - Musical or Comedy

1997 Winner

Best Performance by an Actress in a Supporting Role in a Series, Limited Series or Motion Picture Made for Television

1999 Nominee

Best Performance by an Actress in a Supporting Role in any Motion Picture

2000 Nominee

Best Performance by an Actress in a Supporting Role in a Series, Limited Series or Motion Picture Made for Television

2003 Nominee

Best Performance by an Actress in a Supporting Role in any Motion Picture

2015 Nominee

Best Performance by an Actress in a Supporting Role in a Series, Limited Series or Motion Picture Made for Television

2020 Nominee

Best Performance by an Actress in a Supporting Role in any Motion Picture