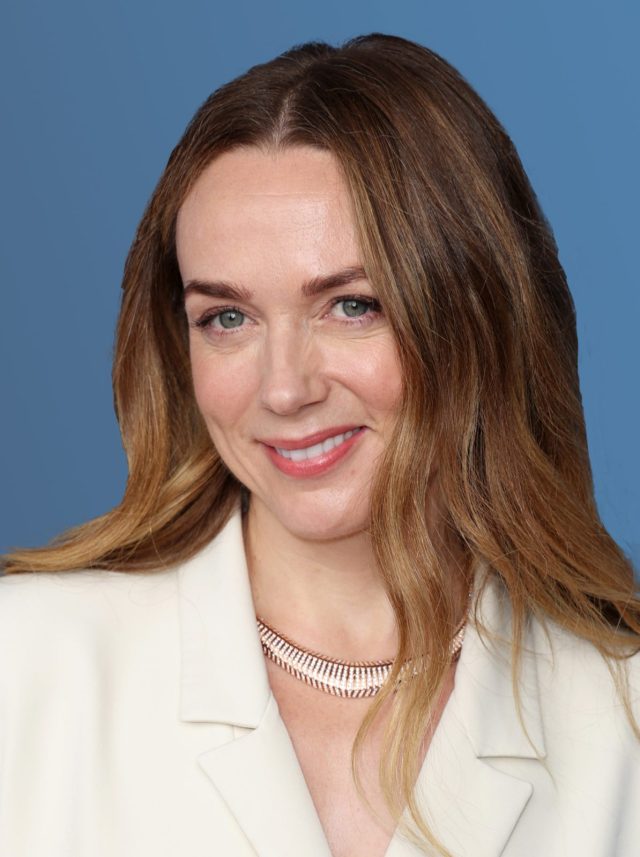 Kerry Condon
Kerry Condon earned her first Golden Globe nomination for Best Performance by an Actress in a Supporting Role in any Motion Picture for her role of Siobhán in Martin McDonagh's dramedy The Banshees of Inisherin. She portrays the caring sister of Padraic (Colin Farrell), with whom she shares their parental house on a remote Irish isle.
This is not her first project with McDonagh. At the Q&A at the William Fox Theater on October 19, the 39-year-old actress revealed that her very first professional acting performance on stage was in McDonagh's play The Lonesome West in Liverpool when she was only 17 years old. Condon revealed that she never attended drama school due to the high cost and considers working with McDonagh and her fellow castmates as her formal drama education.
She continued to perform on stage at the Royal Shakespeare Company as Mairead in The Lieutenant of Inishmore and as Ophelia in Hamlet.
Condon's artistic range is wide and not confined to theatrical projects. Over the course of her 20-year-long career, the Irish actress has performed in numerous successful TV shows such as the British series Ballykissangel and the American series Better Call Saul as well as movies on both sides of the Atlantic. She portrayed Kate Kelly, the sister of the famous Australian outlaw in Ned Kelly. Condon voiced Tony Stark's artificial intelligence F.R.I.D.A.Y in the Marvel Cinematic Universe. She also had a small role in McDonagh's first American movie Three Billboards Outside Ebbing, Missouri, and was thrilled when the director decided to go back to his roots by filming an Irish story.
Golden Globe Awards
2023 Nominee

Best Performance by an Actress in a Supporting Role in any Motion Picture