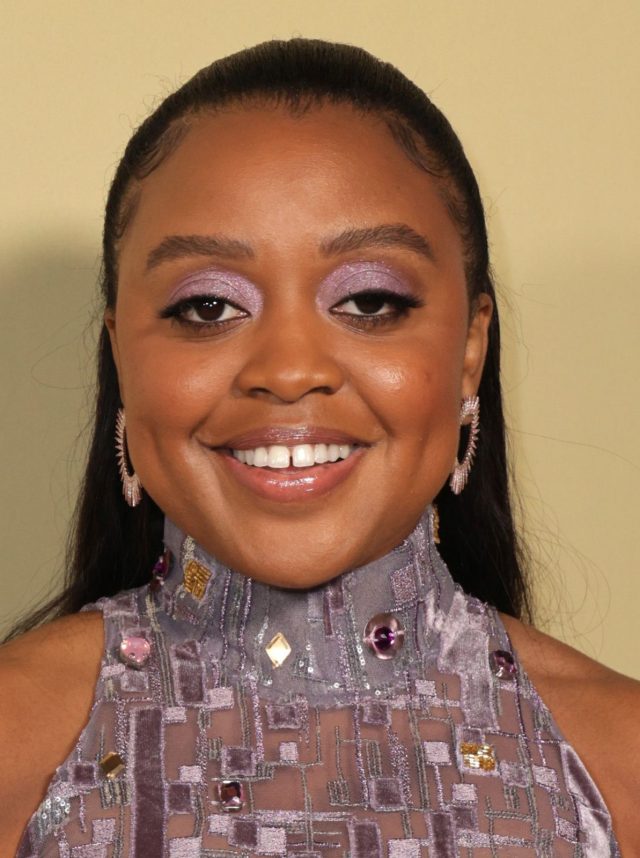 Quinta Brunson
Quinta Brunson is an American multi-talented artist born in Philadelphia in 1989. She moved to Los Angeles in 2013 after studying and working as a stand-up comedian in Chicago. She kickstarted her comedy and acting career with her online series, The Girl Who's Never Been on a Nice Date, which was released in 2014. She then started working as a content creator and producer for Buzzfeed Video, creating some of their most memorable content and beginning her rise to internet fame. She would later venture into creating two different streaming series for Buzzfeed Motion Pictures and expanding her outside work through her participation in the HBO Comedy Sketch series, A Black Lady Sketch Show.
Additionally, Brunson would broaden her artistic ventures by doing voice work for shows such as Magical Girl Friendship Squad and Lazer Wulf. She would also appear as an actress in multiple television series, including iZombie, Miracle Workers, and Single Parents.
Her true rise to stardom, however, came with the overwhelming success of her 2021 ABC comedy series, Abbott Elementary, in which she participated as an executive producer, writer, and lead actress in the role of Janine Teagues, which earned her multiple nominations and awards, including winning a Primetime Emmy Award for Outstanding Writing for a Comedy Series and a nomination for Outstanding Lead Actress in a Comedy Series in 2022, as well as her first Golden Globe nomination in the category of Best Performance by an Actress in a Television Series – Musical or Comedy.
Brunson has also received other notable accolades, including being named by Time Magazine as one of the 100 Most Influential People of 2022.
Golden Globe Awards
2023 Winner

Best Performance by an Actress in a Television Series - Musical or Comedy