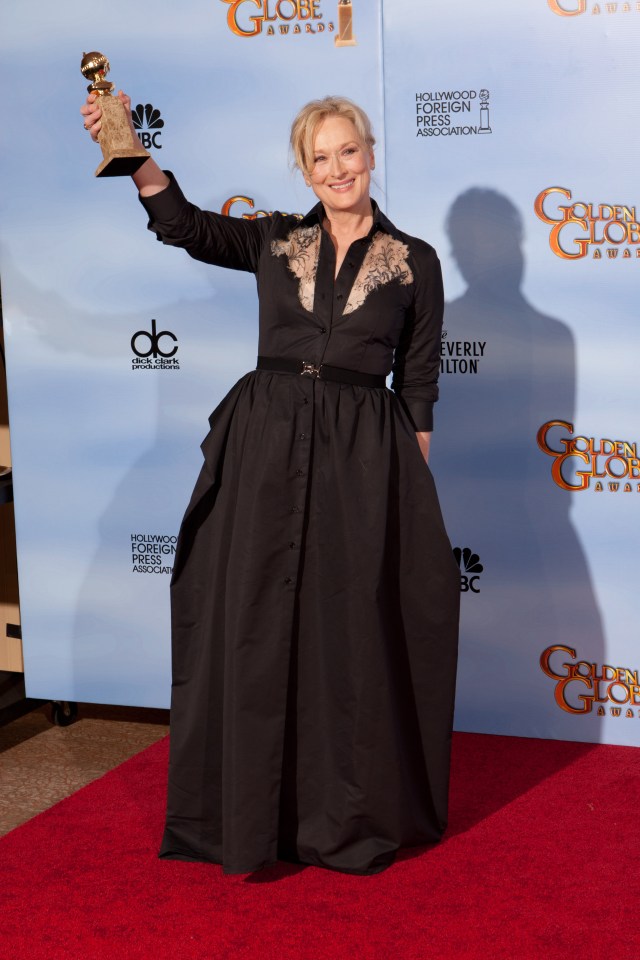 80th Golden Globes: Fashion – The Style of Meryl Streep
November 28, 2022
—
Margaret Gardiner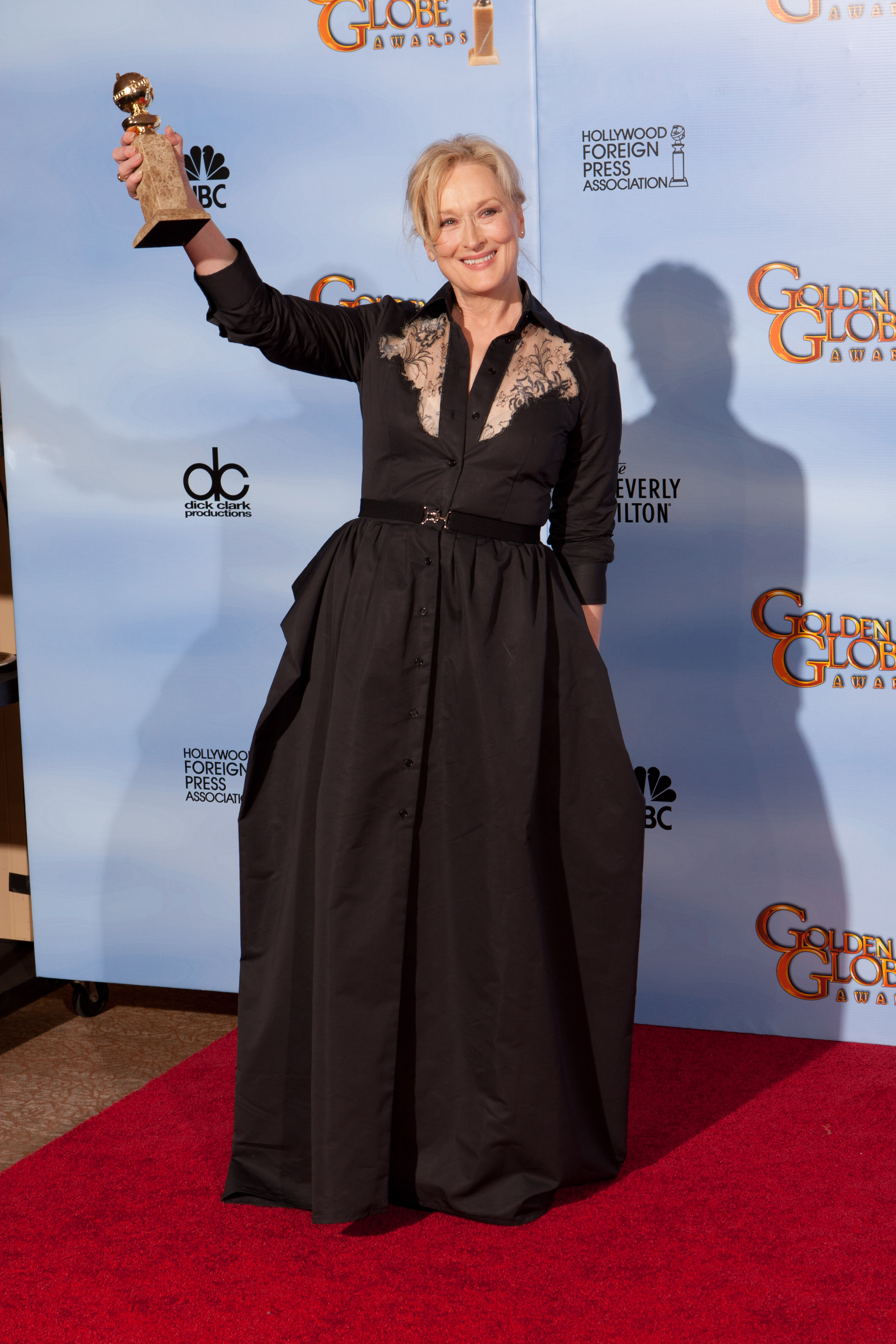 Meryl Streep has been nominated for 32 Golden Globes! She has won eight. So no one cares what she wears; they remember the talent, the woman and the work.
But if you look back at the fashion of Meryl Streep, you will see a simplicity of line, an understated elegance, an effortlessness of style.
Her first nomination was in 1979 for Best Supporting Actress – Motion Picture for The Deer Hunter. Her first win was for Best Supporting Actress – Motion Picture for Kramer vs. Kramer (read the story here). Her most recent win was in 2017 for the Cecil B. deMille Award for outstanding contributions to the world of entertainment.
In honor of the illustrious talent, we look back at the style of Ms. Streep.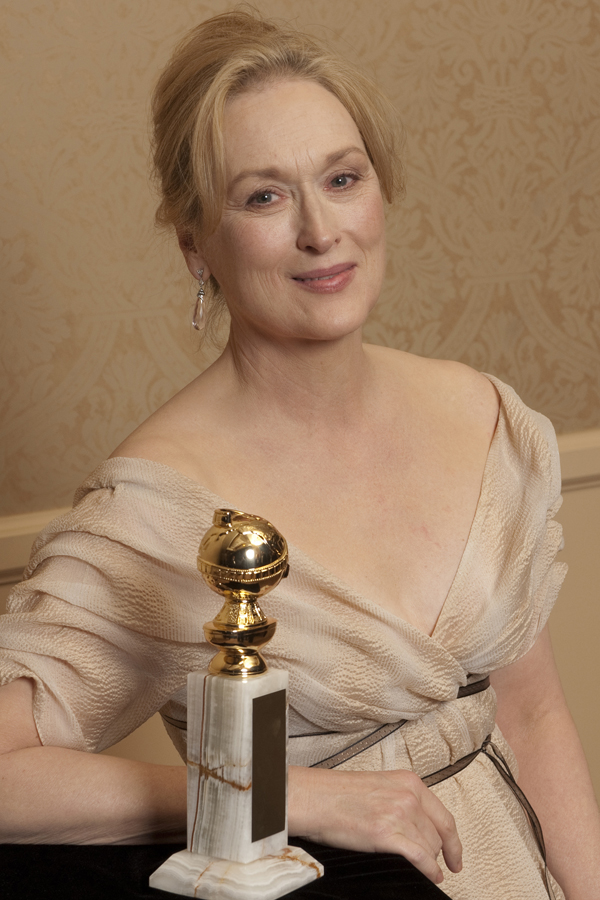 In 2007 Ms. Streep wore a golden Grecian gown, softly draped, her hair up in homage to the goddesses of yore. Her midriff was wrapped in a golden belt – the look graceful.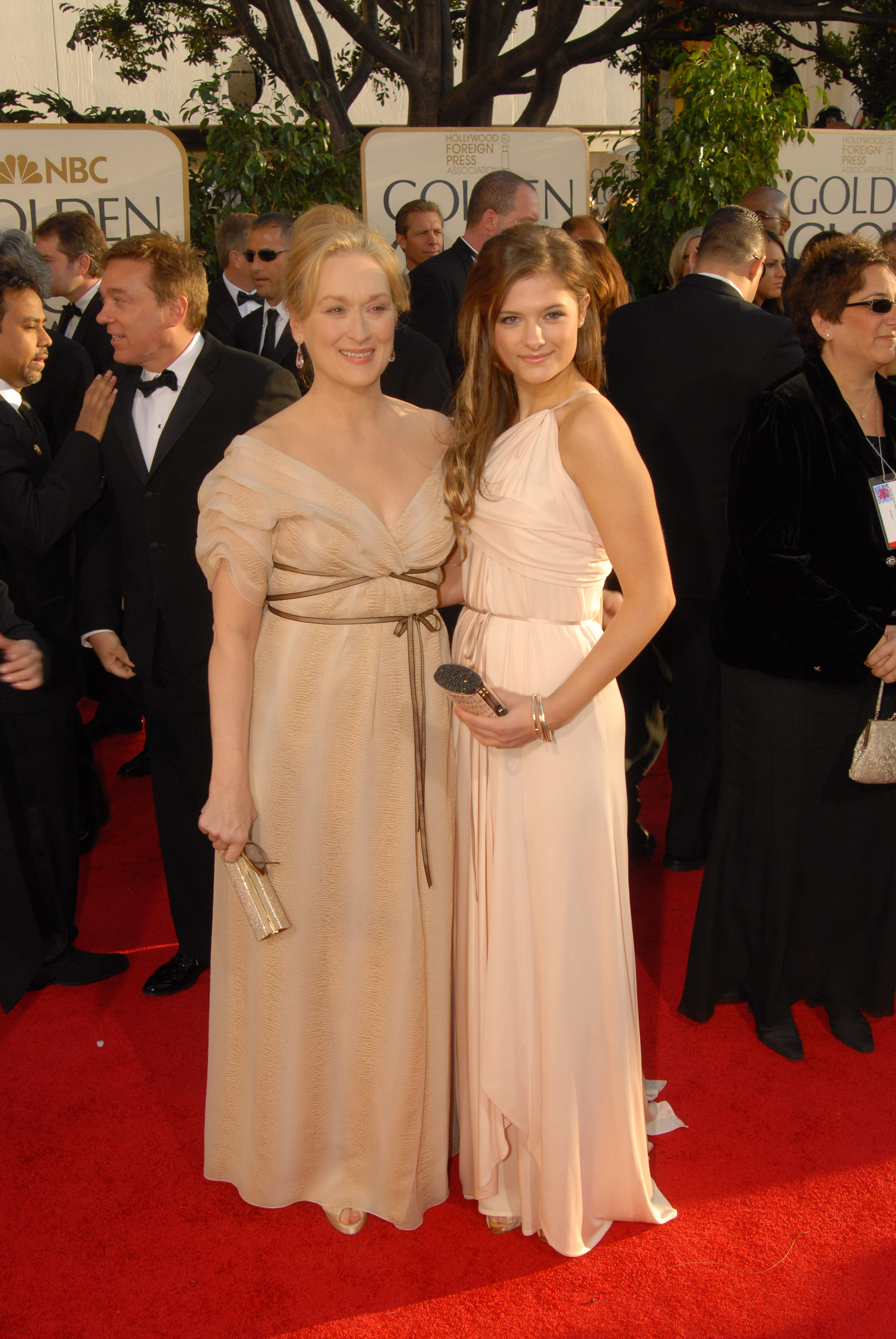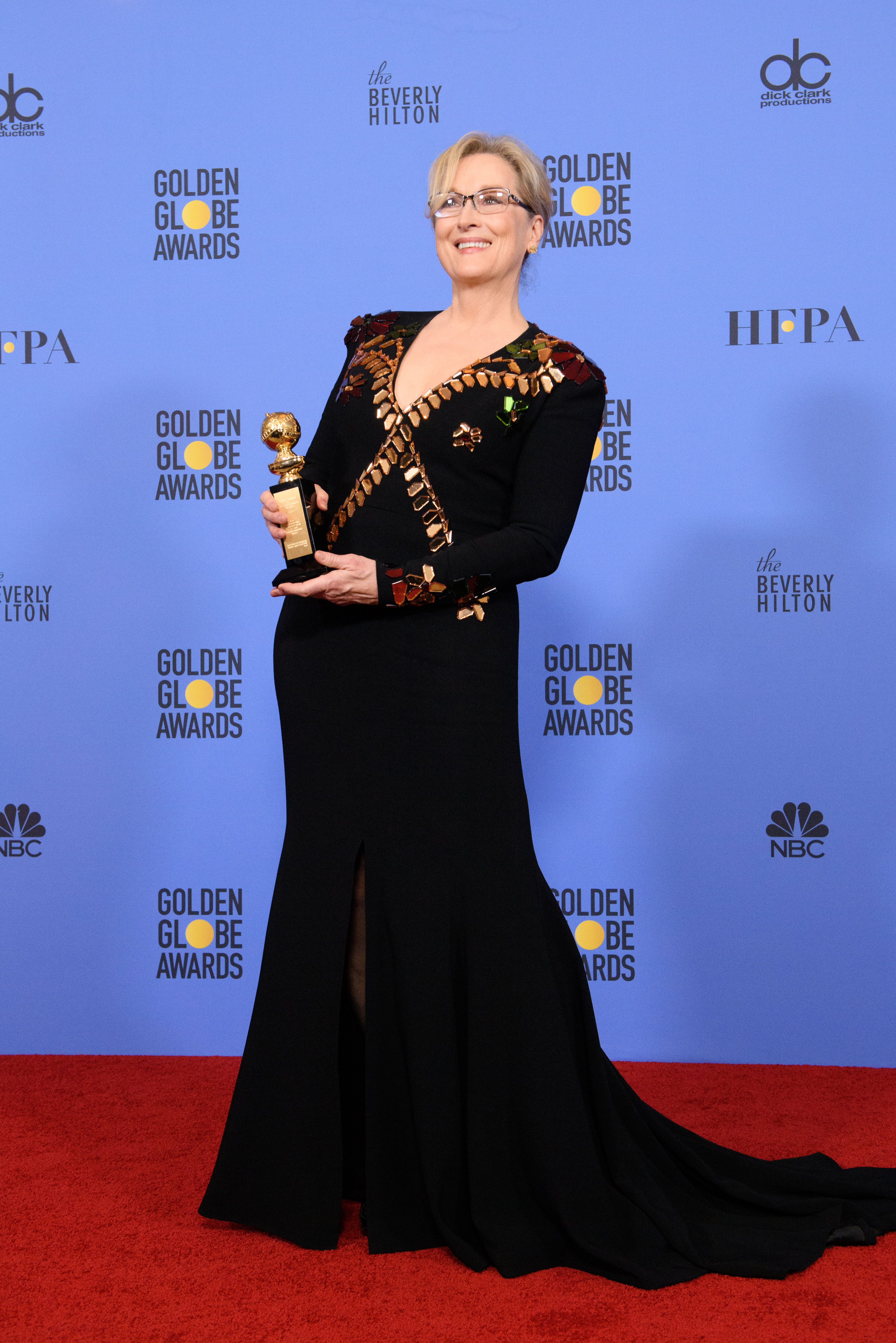 Above: At the 74th Golden Globes Meryl Streep wore an elegant gown with shoulder detail. Trim created an 'x' across the bodice emphasizing the hour-glass form, while the skirt elegantly spilled into a train.
Below: Simplicity. Black and white in 2015.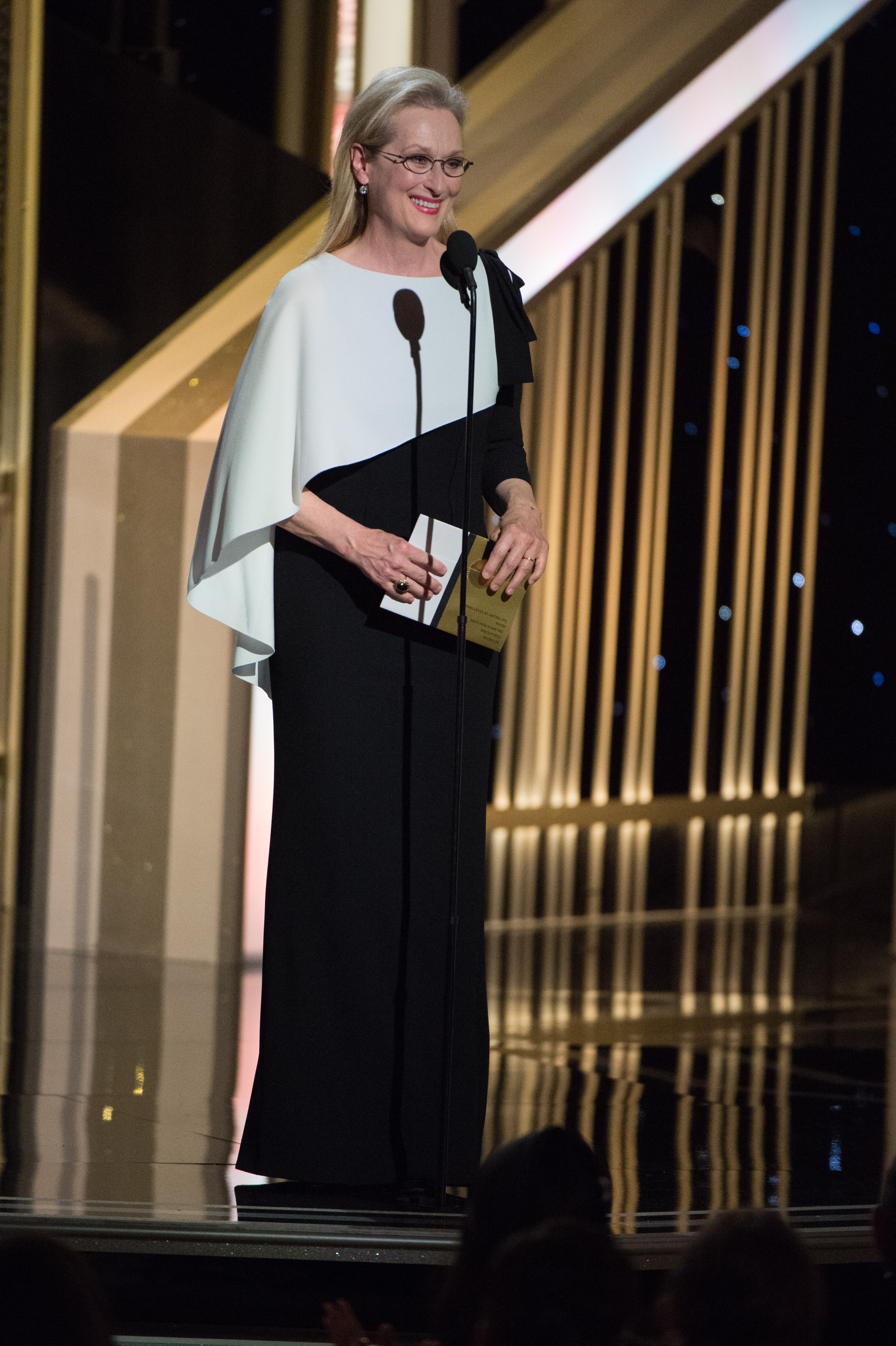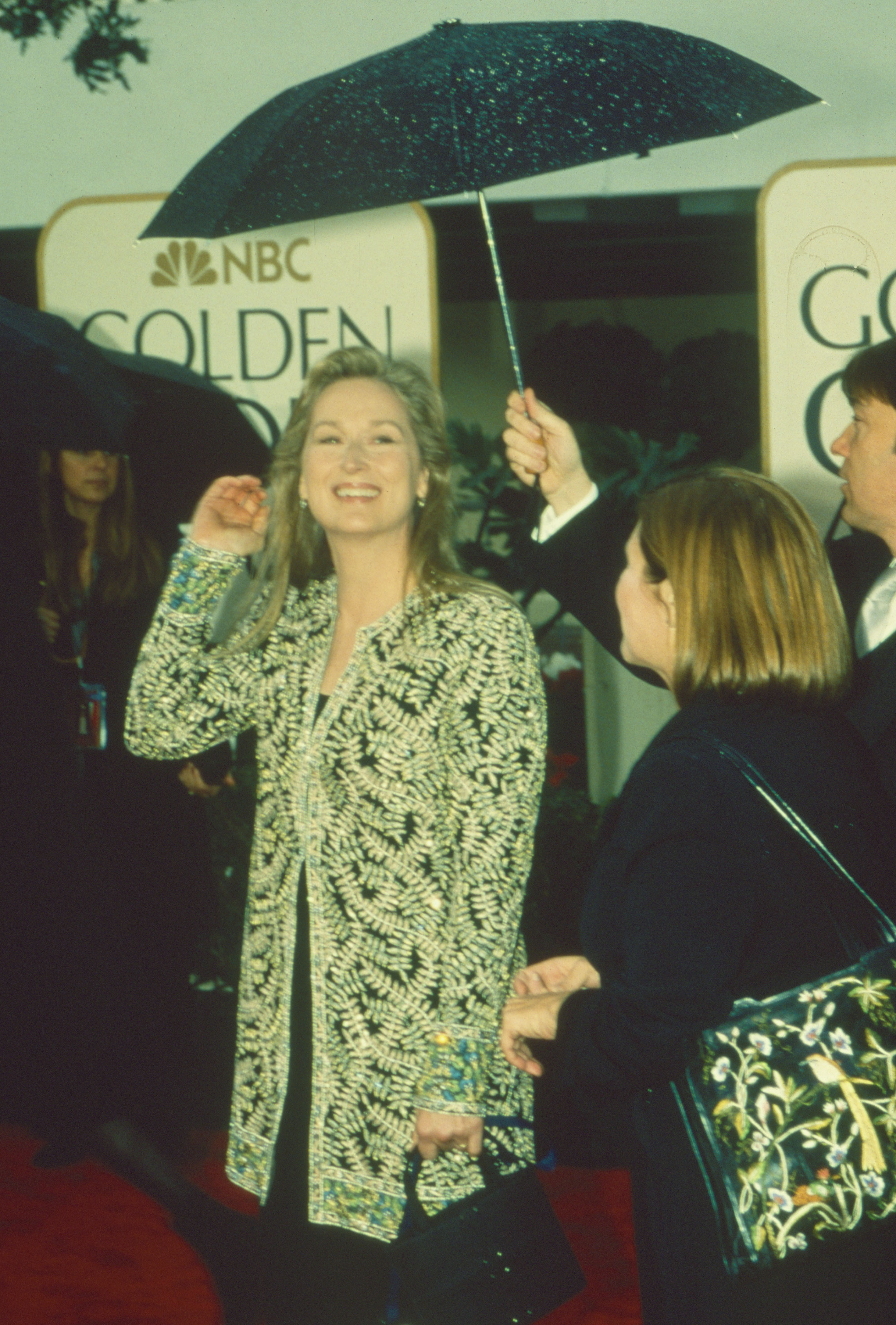 With the Golden Globes happening in January, the weather has been known to be inclement. In 2000 unexpected showers sprinkled the red carpet. Streep was prepared, posing in this stunning evening coat that warded off the cold.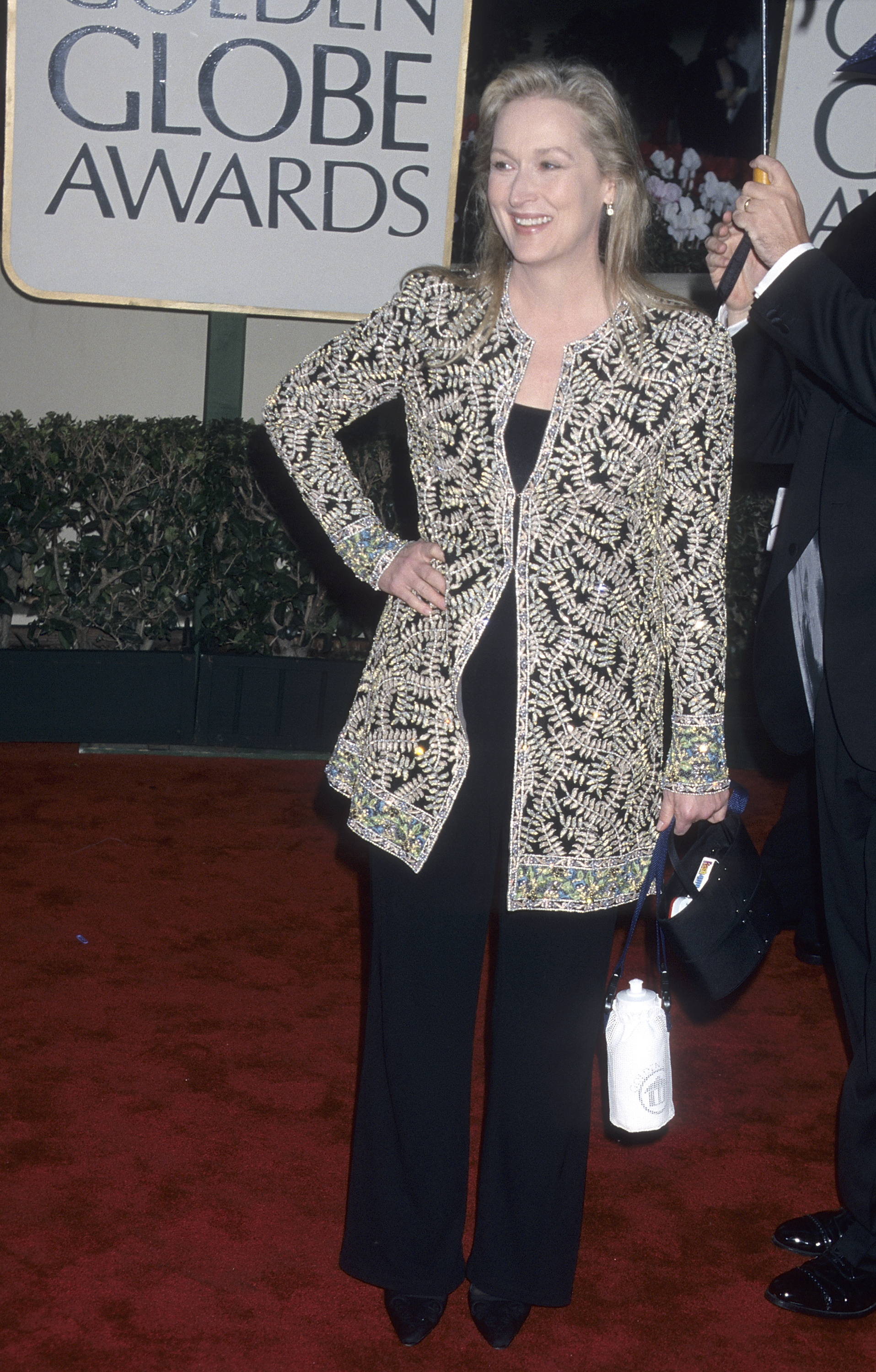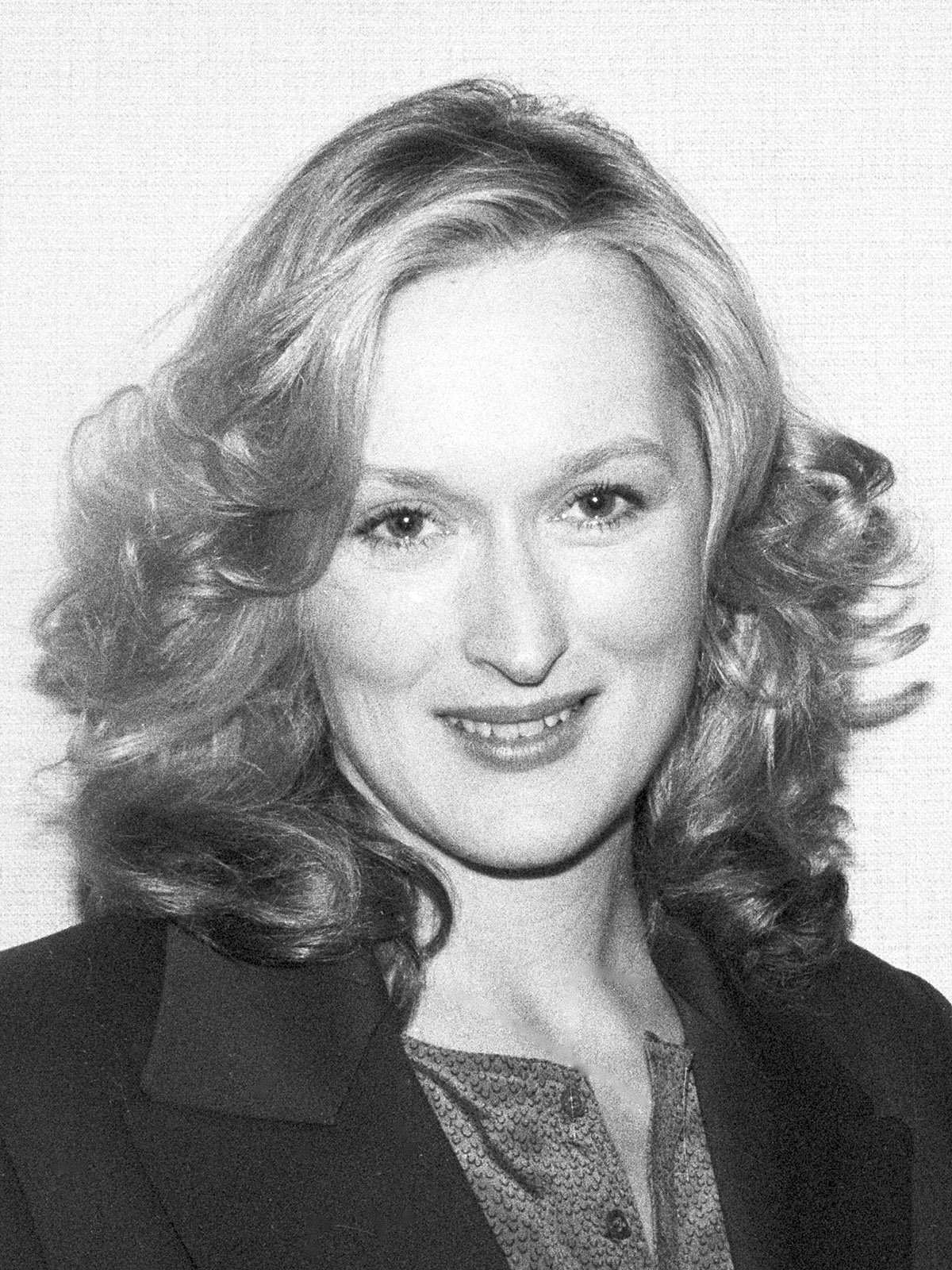 Above: At a press conference with the Hollywood Foreign Press in 1983, Ms. Streep wore subtle make-up and eschewed the big curls of the era, choosing a soft side-part instead.
Below: In 2004 her hair was tawny soft brown and short, showing her classic bone structure. Her gown simple with a tuxedo jacket with satin trim.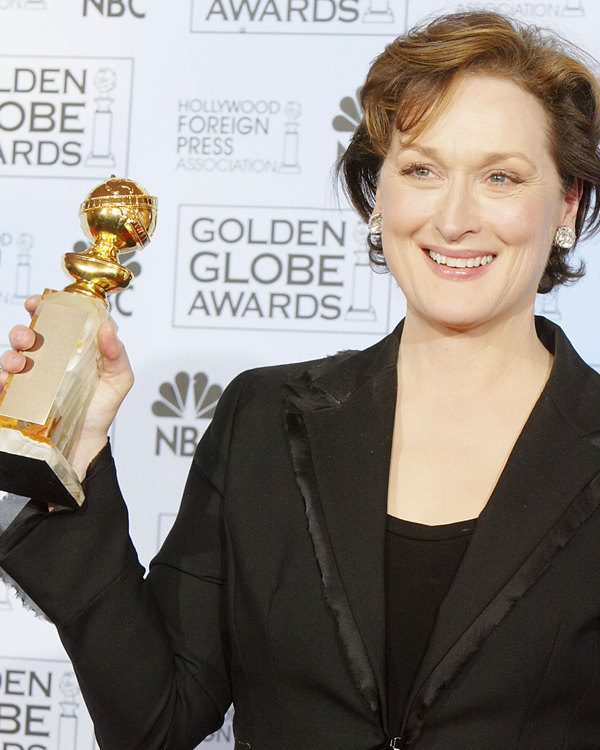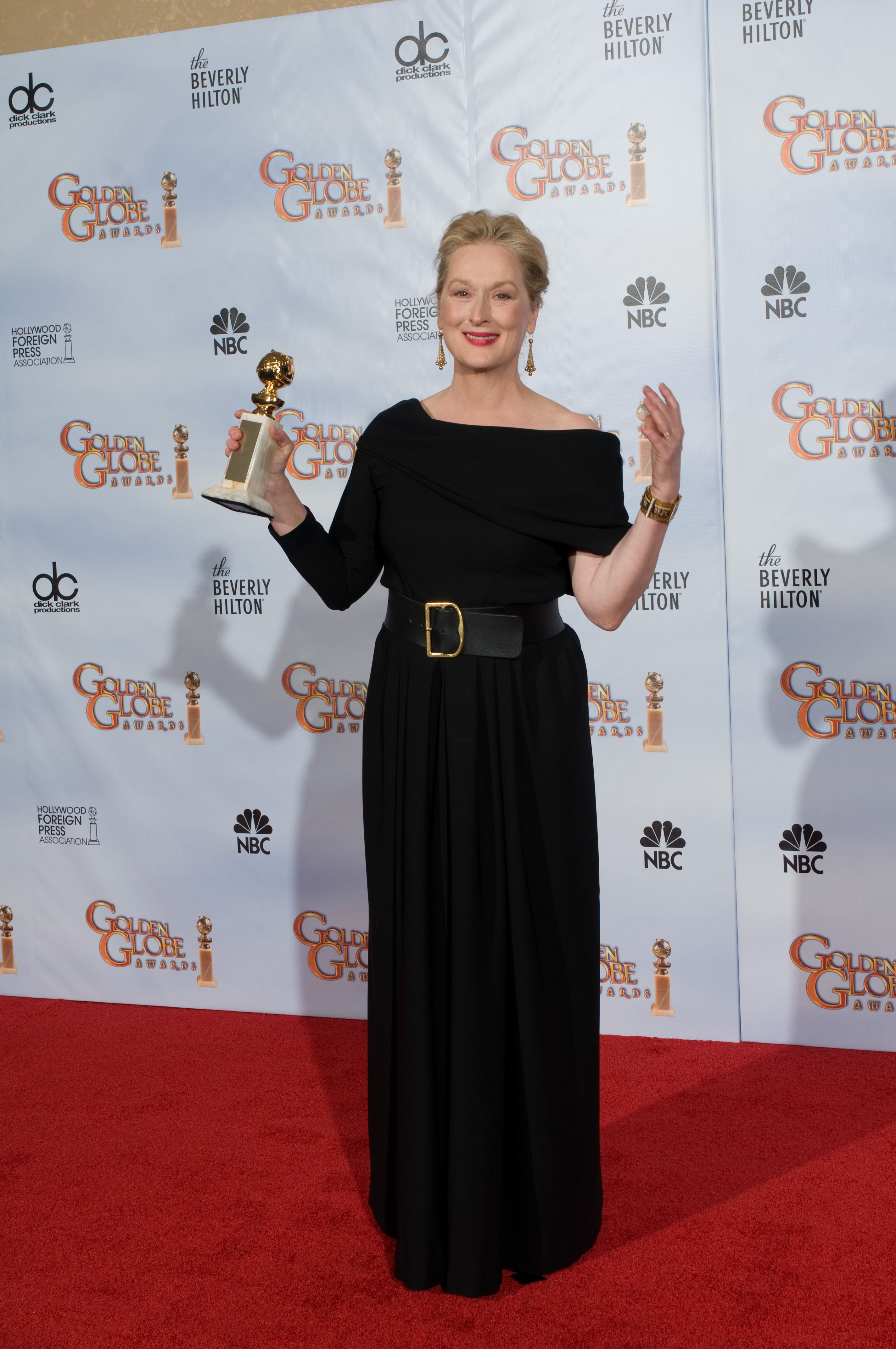 Above: Streep goes with muted tones. This off-shoulder gown plays up her height. The soft folds are elegant; the cinched waist with a big belt provides a little edge.
Below: In 1989, at the 46th Golden Globes, she paid homage to the era's shimmer and shine – but with subtlety. The slight shoulder emphases were a fashion point for the 80s. The cut of the suit is superb with the large buttons, shaped jacket and sleeves narrowed along the forearm. The gloves and purse – positively perfect!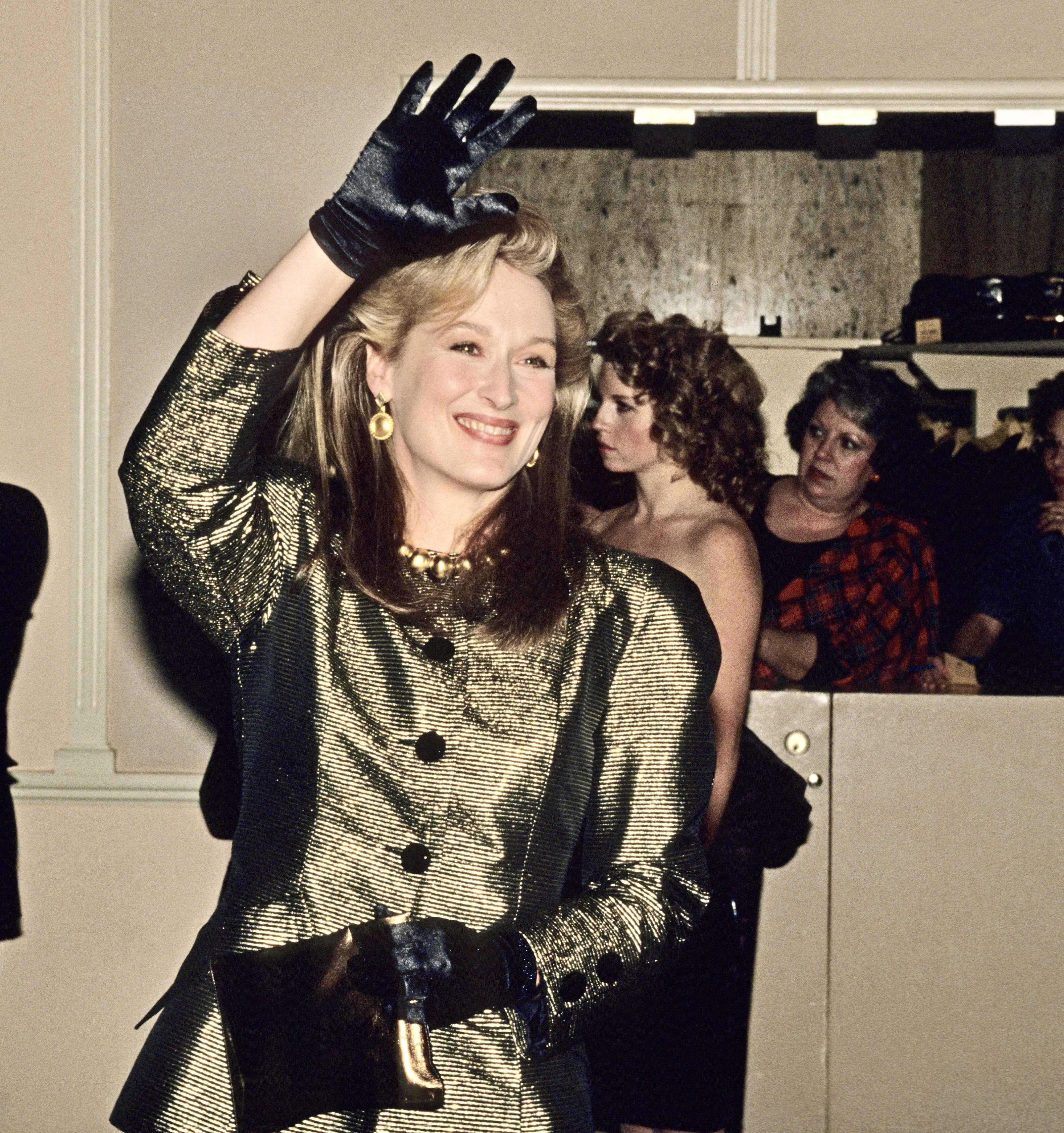 Return to see other classic moments of style and fashion in our tribute to 80 years at the Golden Globes.