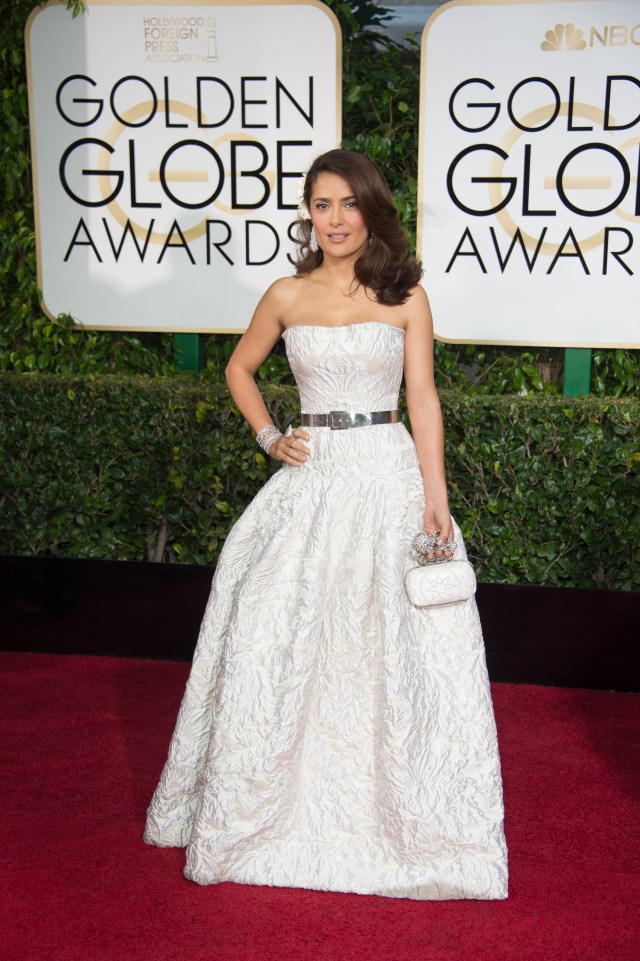 80th Golden Globes: 20 Latina Stylistas – Salma Hayek, Christina Aguilera & more
November 6, 2022
—
Margaret Gardiner
"I think the quality that so many Latinas possess is strength."
In 1958 Tizoc, an indigenous drama directed by Ismael Rodriguez was Mexico's first nominee for Best Foreign Language Film and went on to win a Golden Globe in that category.
In honor of that first, the 80th Golden Globes celebrates a few of the incredible Latina women who have set fire to the Golden Globes red carpet with their style, beauty, and talent.
The impressive list of actresses spans Europe and the Americas.
Salma Hayek pursued and secured the rights to use Frida Kahlo's art in the film Frida (2002). In so doing, she trounced the "Hollywood boys", beating contenders to the punch. She produced and starred in the film that went on critical and commercial success and resulted in her Golden Globe nomination for Best Actress in a Motion picture Drama in 2003. Four years later she won the Globe for Executive Producing television's Ugly Betty starring America Ferrera (2007).
Jennifer Lopez, the multi-threat, rejected Hollywood's definition of lollipop beauty and became a symbol for women everywhere. She celebrated her curves, which allowed women everywhere to love themselves as they are. The Bronx singer, dancer, and actress was perfectly cast in the titular role of Selena (1997) which garnered her first nomination for Best Actress, Motion Picture, Musical or Comedy. In 2020 she again brought all of her talents including producing to the film Hustlers and was rewarded with a Best Supporting Actress – Motion Picture nomination.
Jessica Alba broke into the world's psyche at 19 on the television show, Dark Angel, which thrust her into the action genre when 'action' was still a novel idea for women and, in 2001, secured her a nomination for Best Television Actress in a Drama Series. She went on to start a nontoxic-household goods company, The Honest Company at age 29.
Girlfight (200) was a platform for Michelle Rodriguez, who made critics sit up and take notice before becoming part of the Fast and Furious franchise that made Hollywood understand that there was a demographic out there they were ignoring.
Golden Globe winner Raquel Welch (Best Actress – Motion Picture Musical/Comedy – The Three Musketeers in 1975) broke barriers by co-hosting the Globes in 1985 with Michael York.
While Rita Moreno took home the gold for West Side Story in 1962, acting in Spielberg's remake of the film in 2021 brought a Globe to Arianna DeBose for Best Supporting Actress – Motion Picture and a nomination for Rachel Zegler in the Best Actress role in the same category.
And we are merely scratching the surface of the talent pool that includes Christina Aguilera, Anya Taylor-Joy, Sofia Vergara, Eva Mendes, and more.
All stand out on the big and little screens, behind and in front of the camera, and especially on the red carpet possessing elegance, style, and fashion flare. Scroll through to see just some of the wonderful winners, nominees, and talent of the Spanish Speaking world.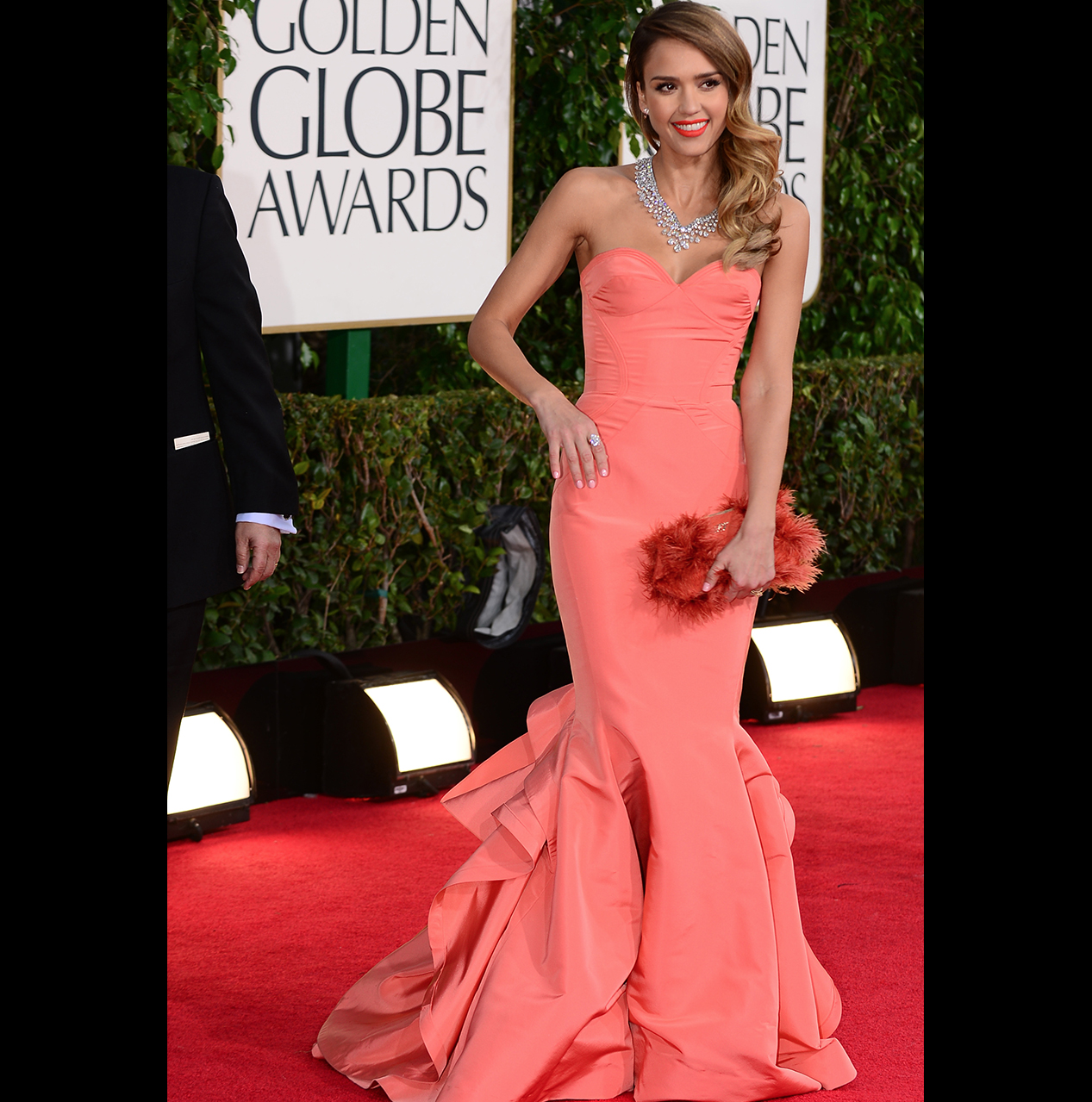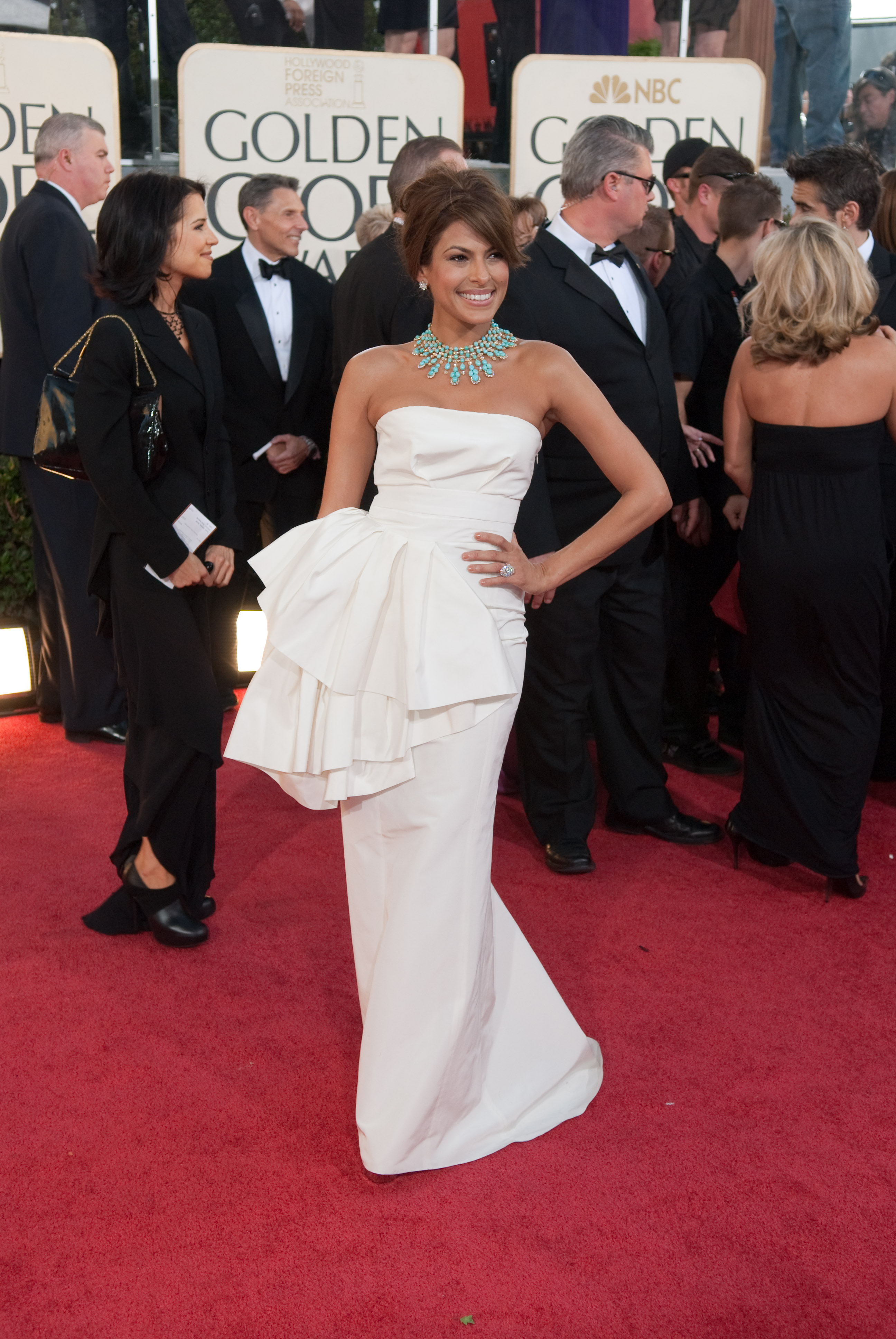 Eva Mendes in a sheath gown of white. The turquoise necklace is a perfect choice, adding a splash of color. Her hair twirled softly in a bun but still accessible with side-swept bangs.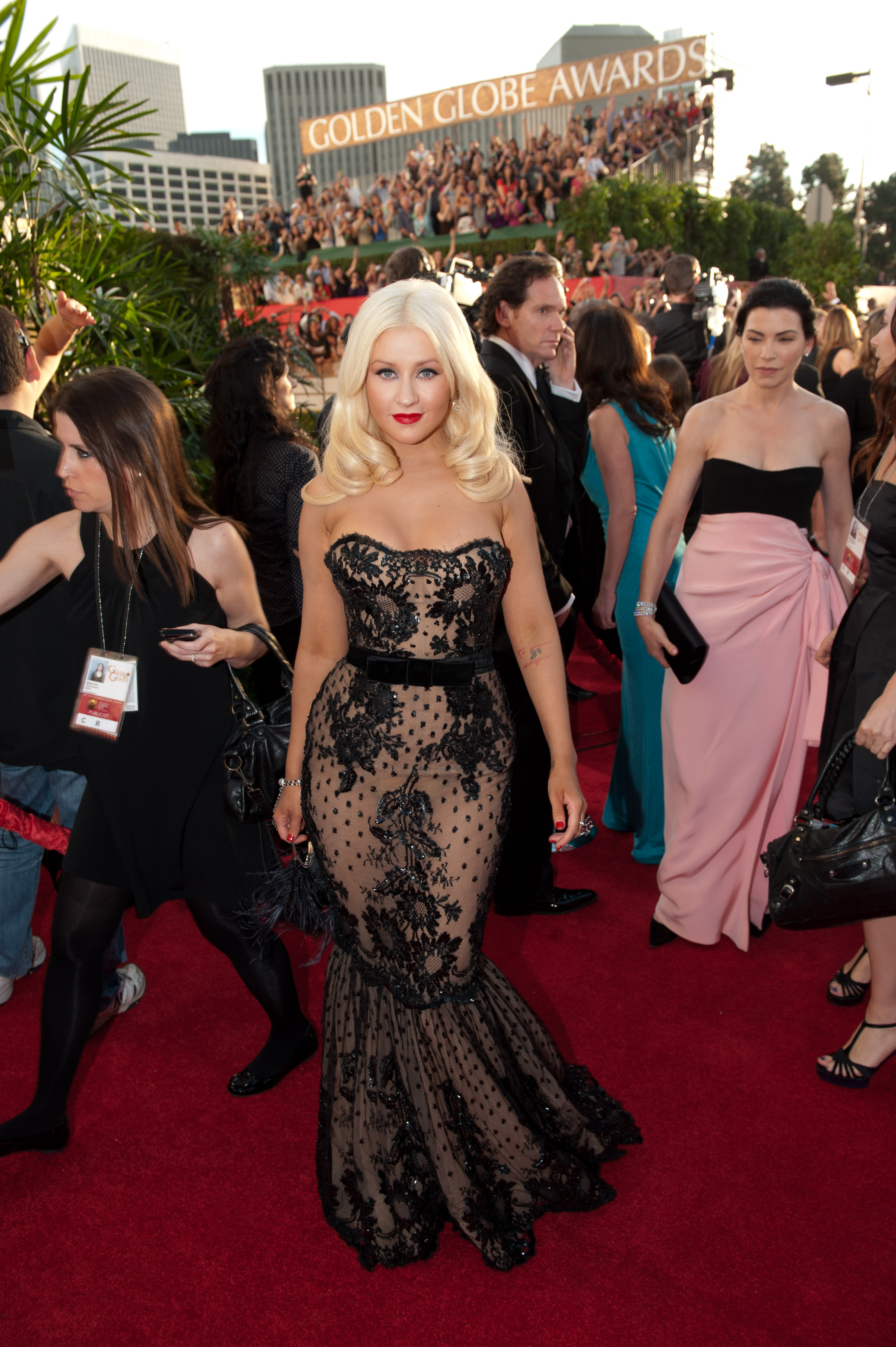 Nominated for Best Original Song Motion Picture for Bound to You for Burlesque, Christina Aguilera attended the 68th Annual Golden Globe Awards at the Beverly Hilton in Beverly Hills, CA on Sunday, January 16, 2011, wearing a Zuhair Murad strapless lace gown, Dolce & Gabbana shoes, Lorraine Schwartz jewelry, with a Valentino clutch.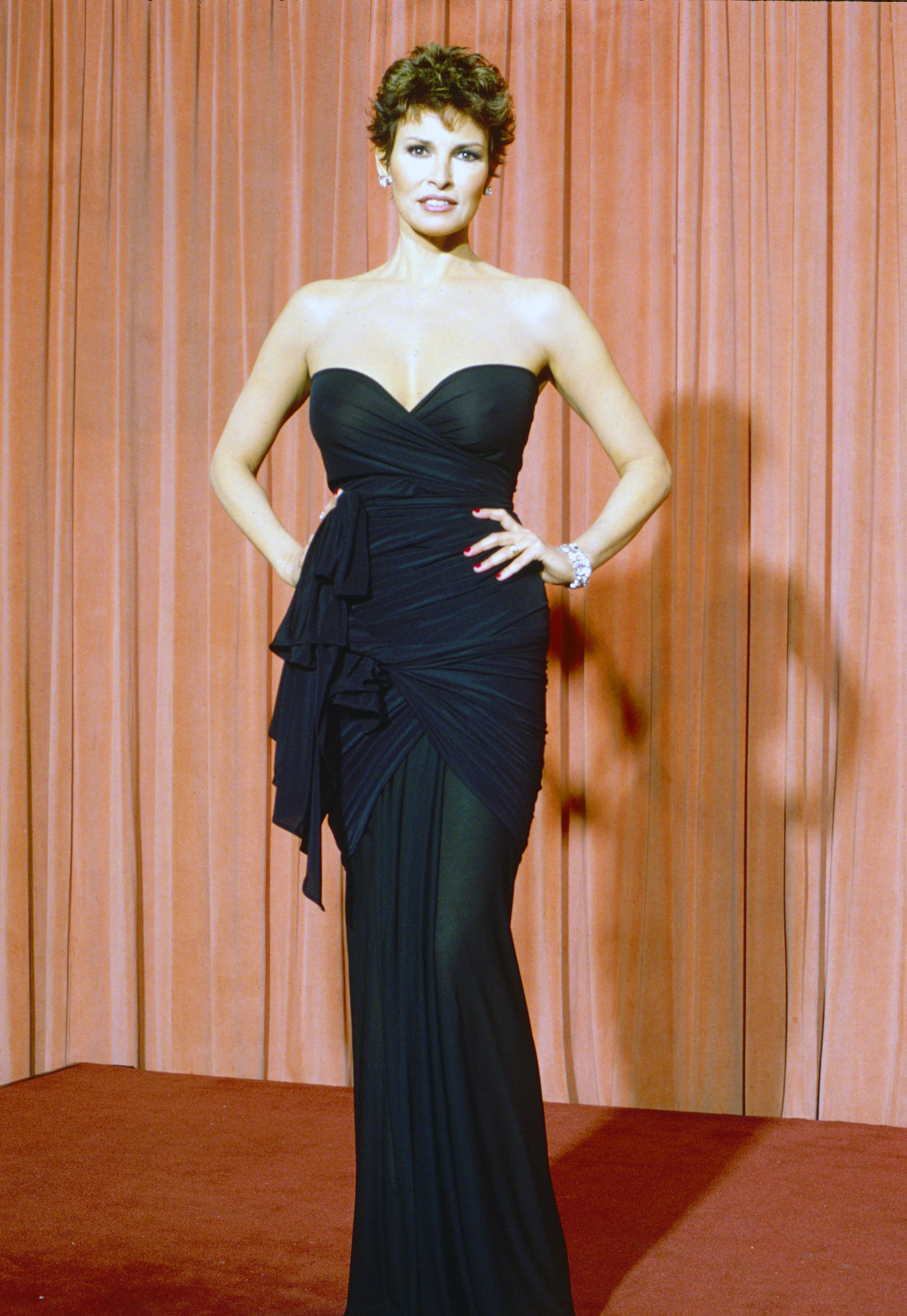 When you go with classic style – which this dress is – you never go out of fashion.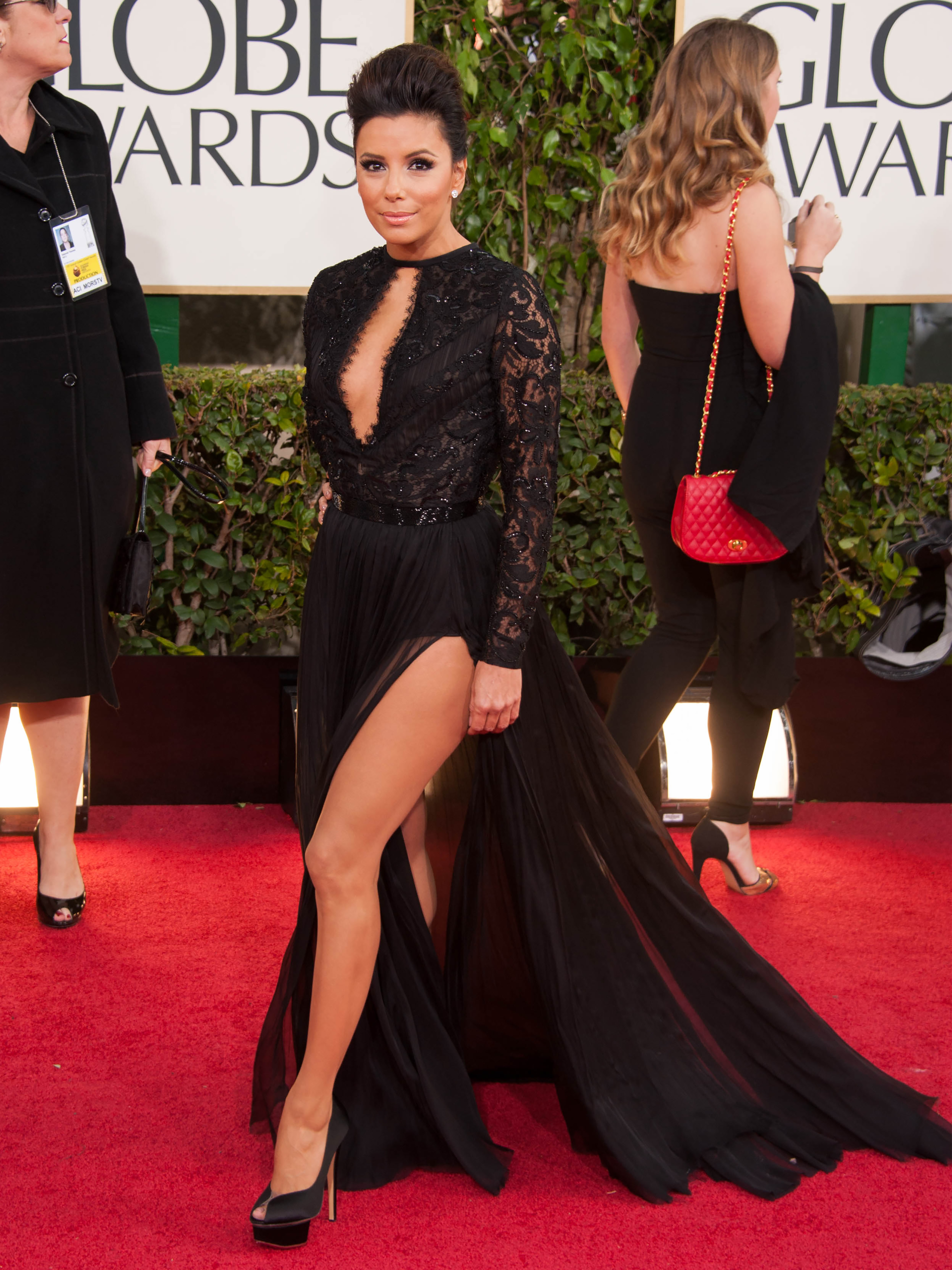 Eva Longoria knows how to impact. The plunging top elongates the torso, and the thigh-high slit and platform shoe extend the leg. Stunning.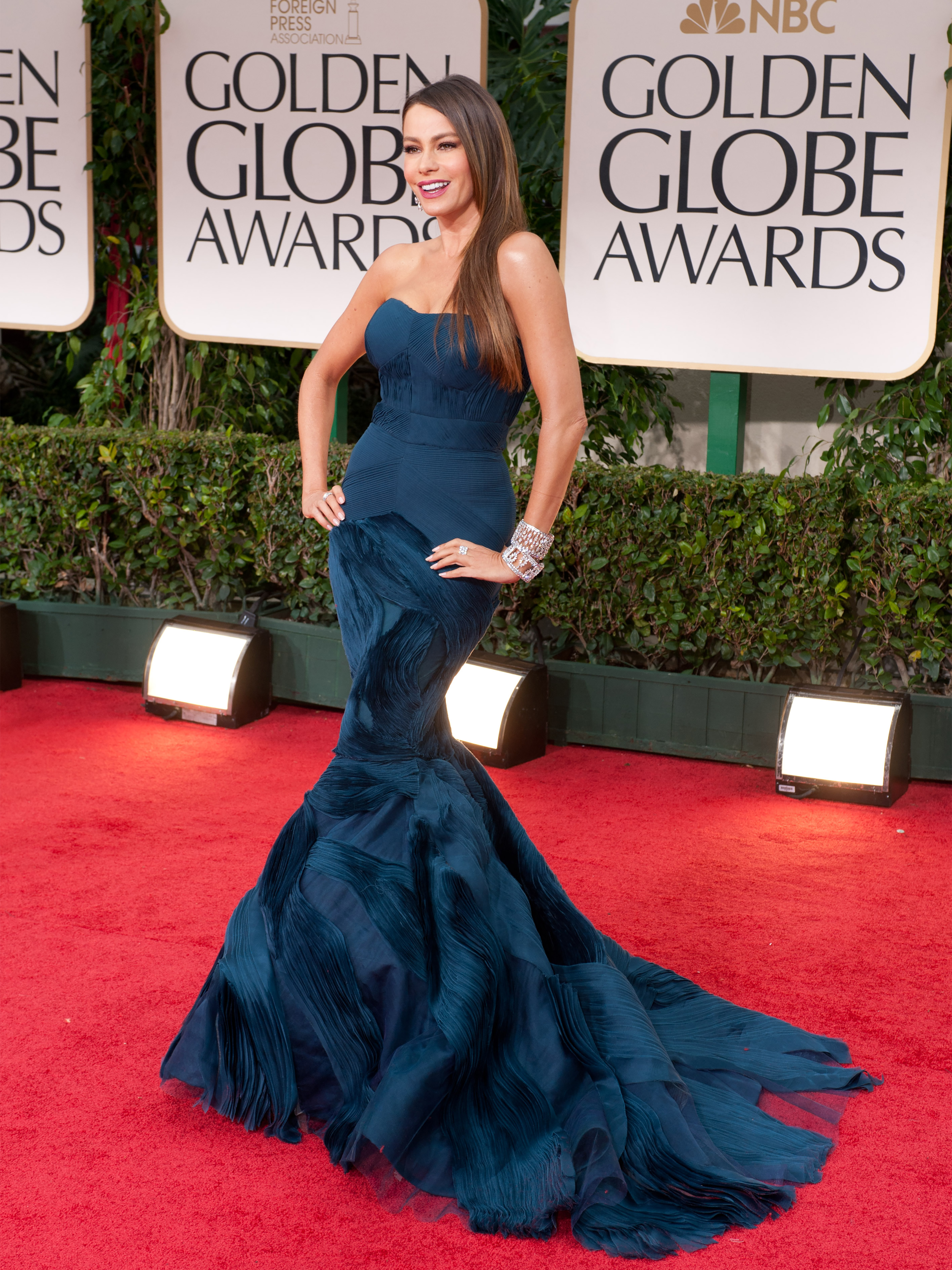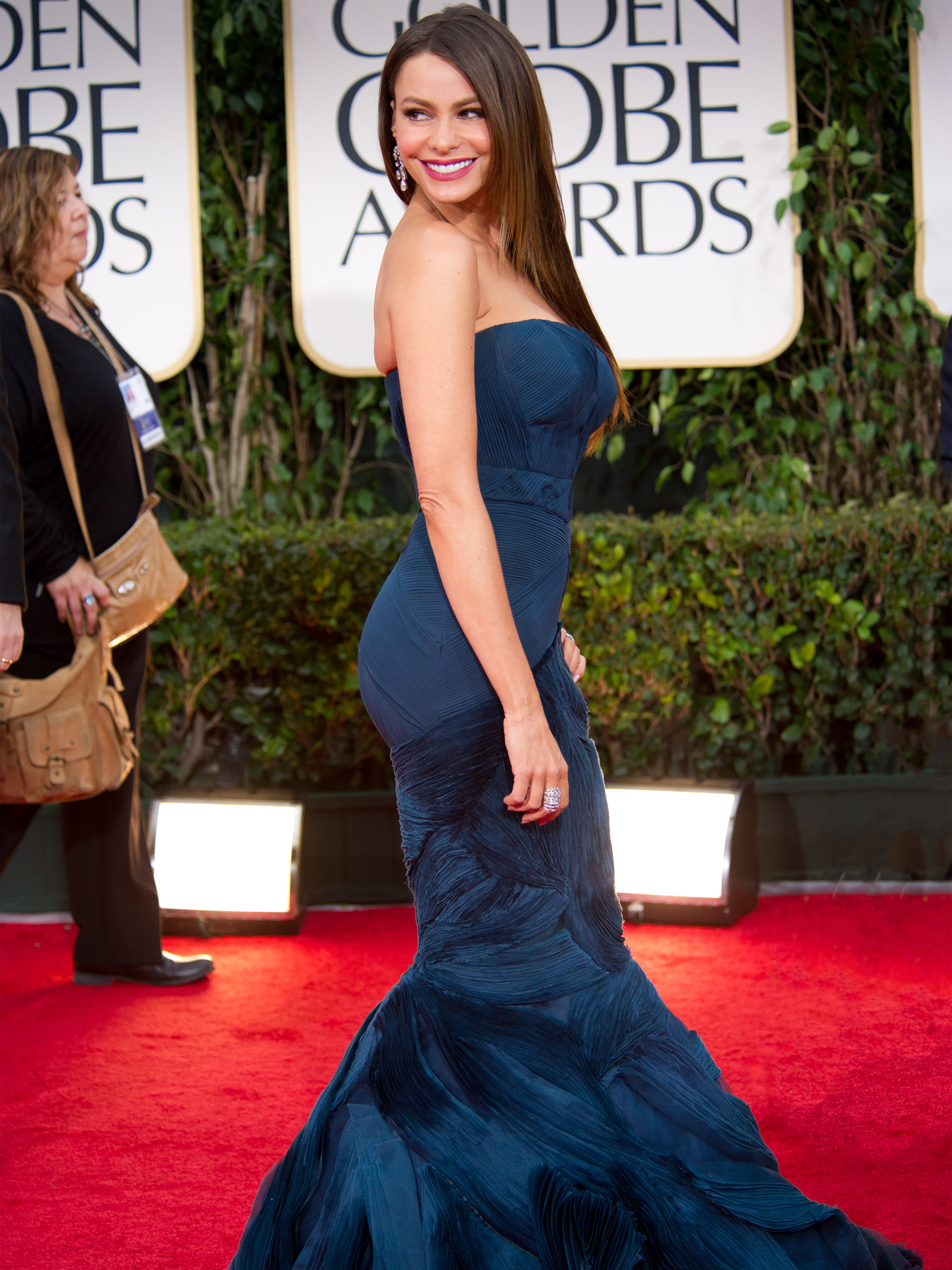 Sofia Vergara showcases her natural curves with form-fitting choices. The color flatters, as does the cut, and the hair is understated – the whole says: wow!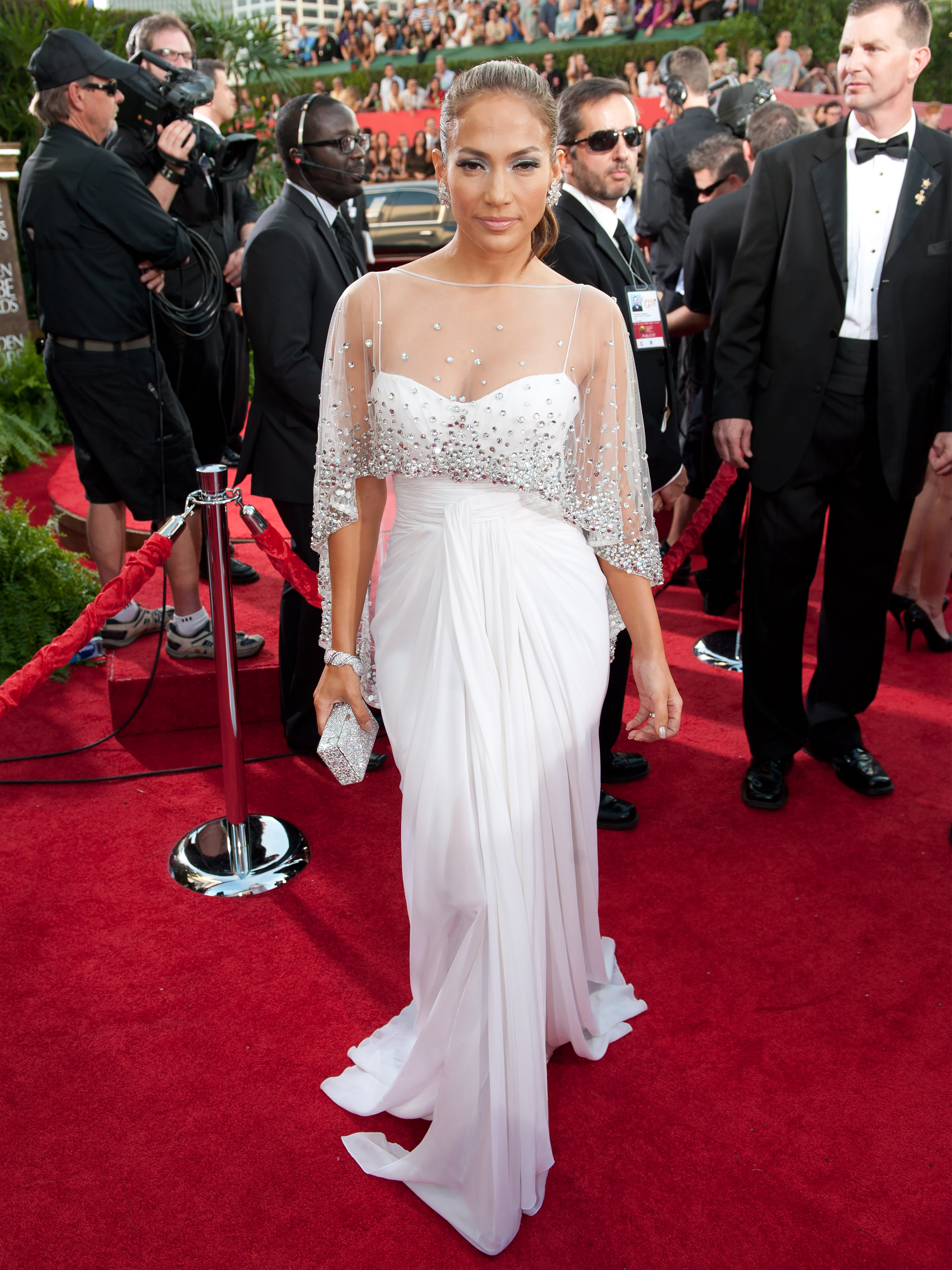 J-Lo is one of our top trend setters. She plays with fashion with education, taking it forward and honoring the past. This simple pony is classic, and the over-cape is soft and beautiful making the whole understated and fresh.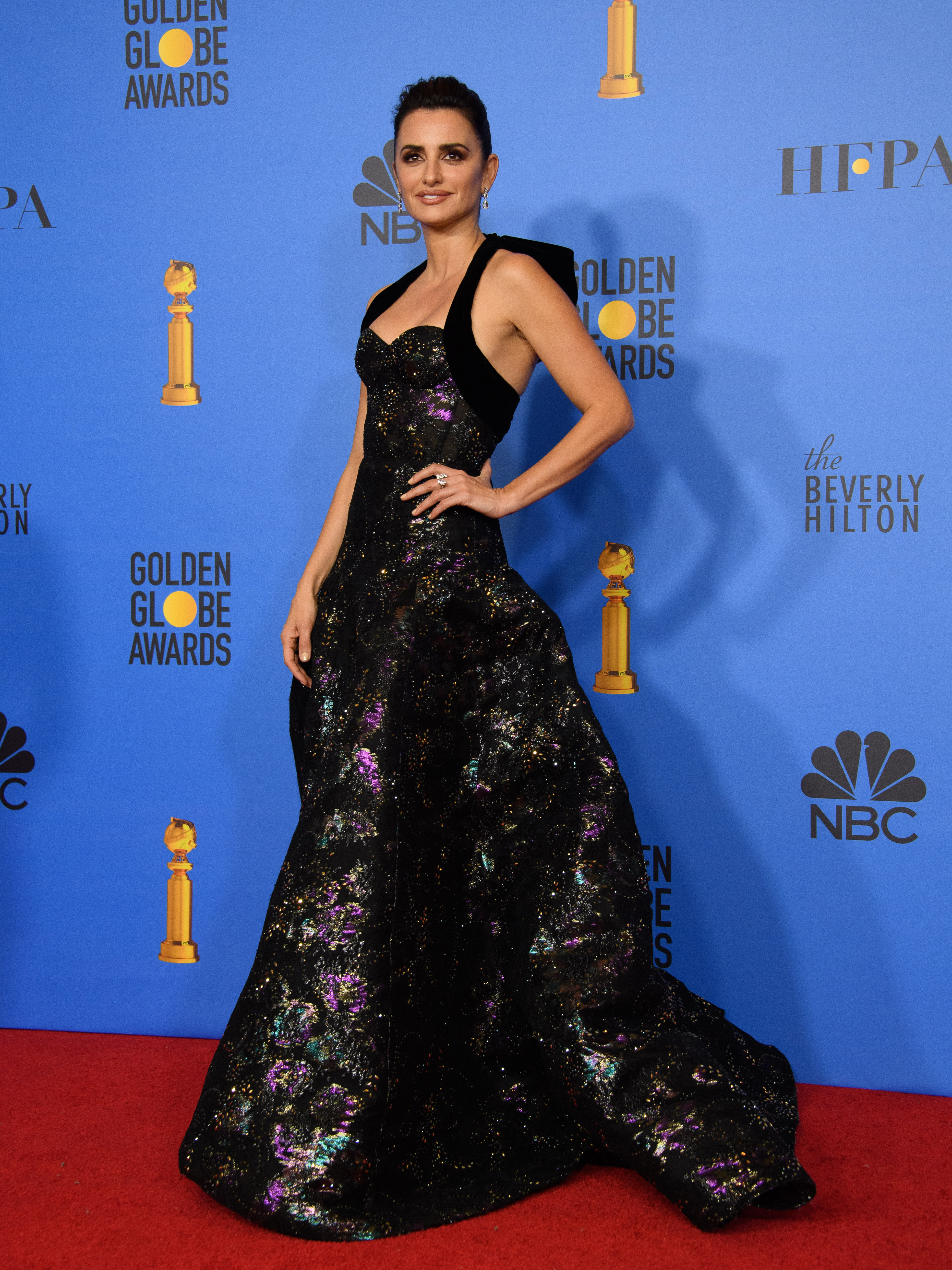 Penélope Cruz can go va-va-va-voom or sedate. Here, she is restrained. Her hair piled up and minimized, the pattern of the dress demanding a classic cut.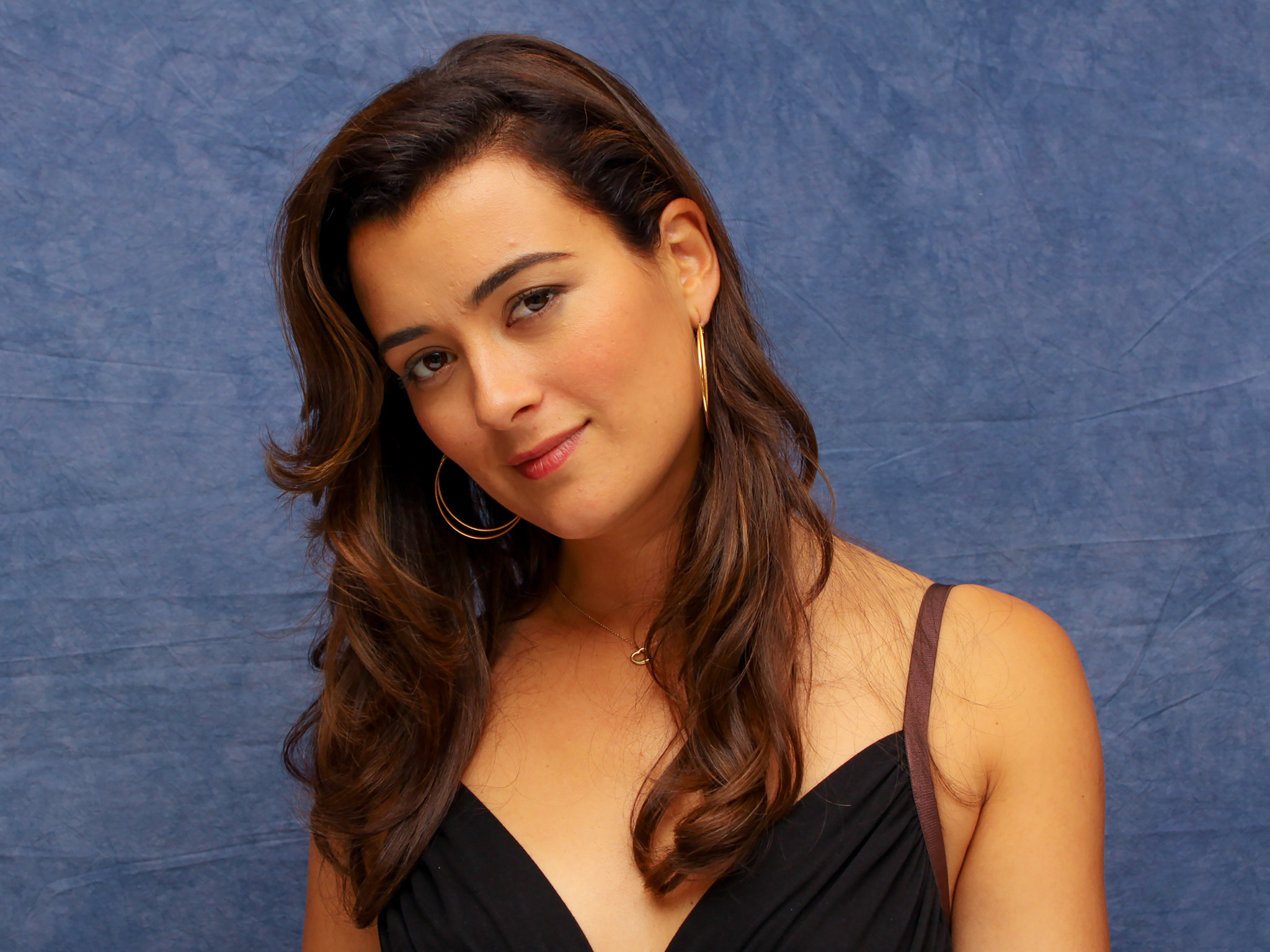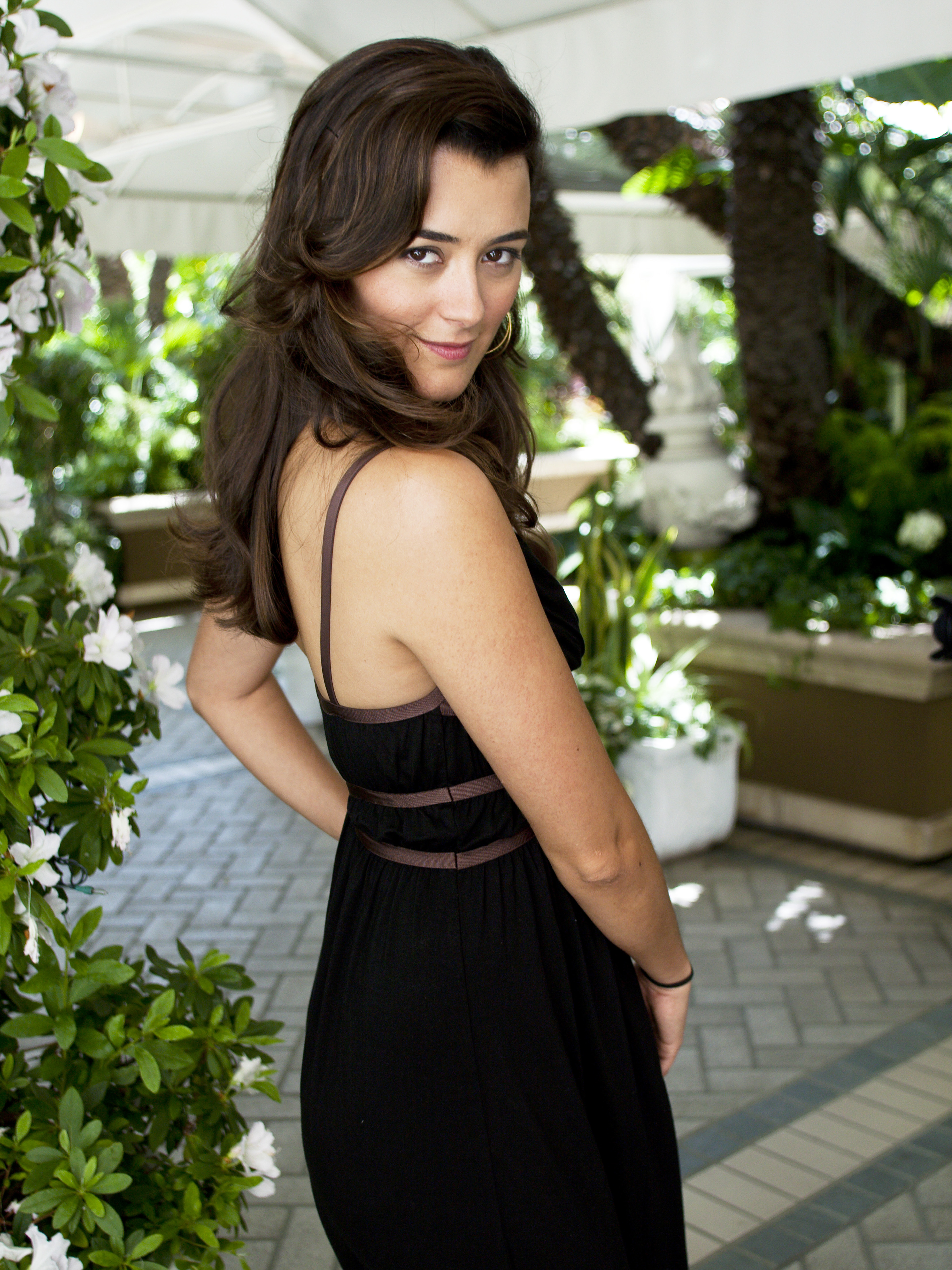 Cote de Pablo understands the impact of the curl. The soft waves, set with heat and then left to drop.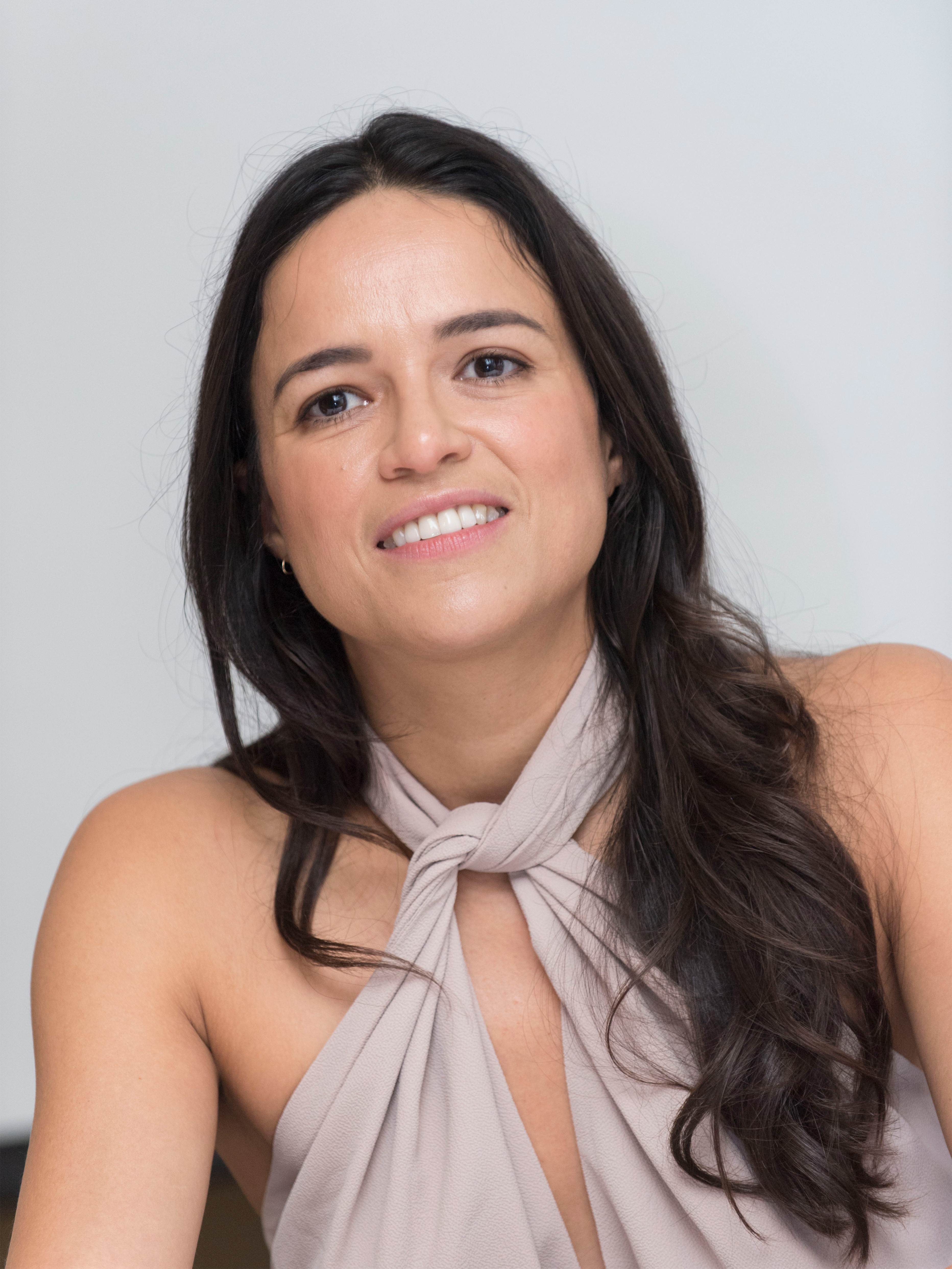 Michelle Rodriguez can go street and edge – or soft femininity. Here she does the latter.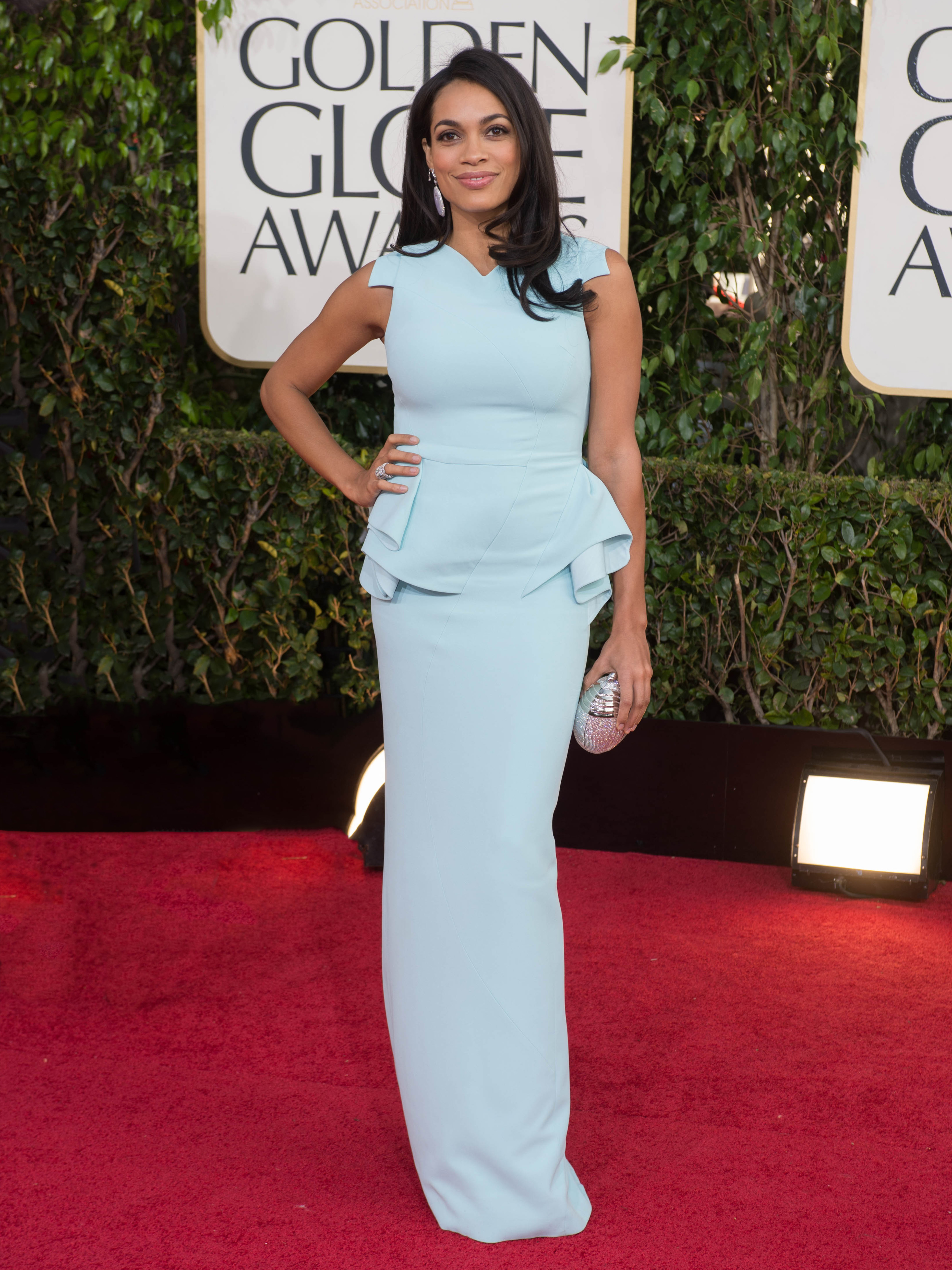 When you are blessed with an incredible physique it's hard not to go bodacious. Rosario Dawson is all refined splendor with soft hair and a hue that amplifies the gentle impact.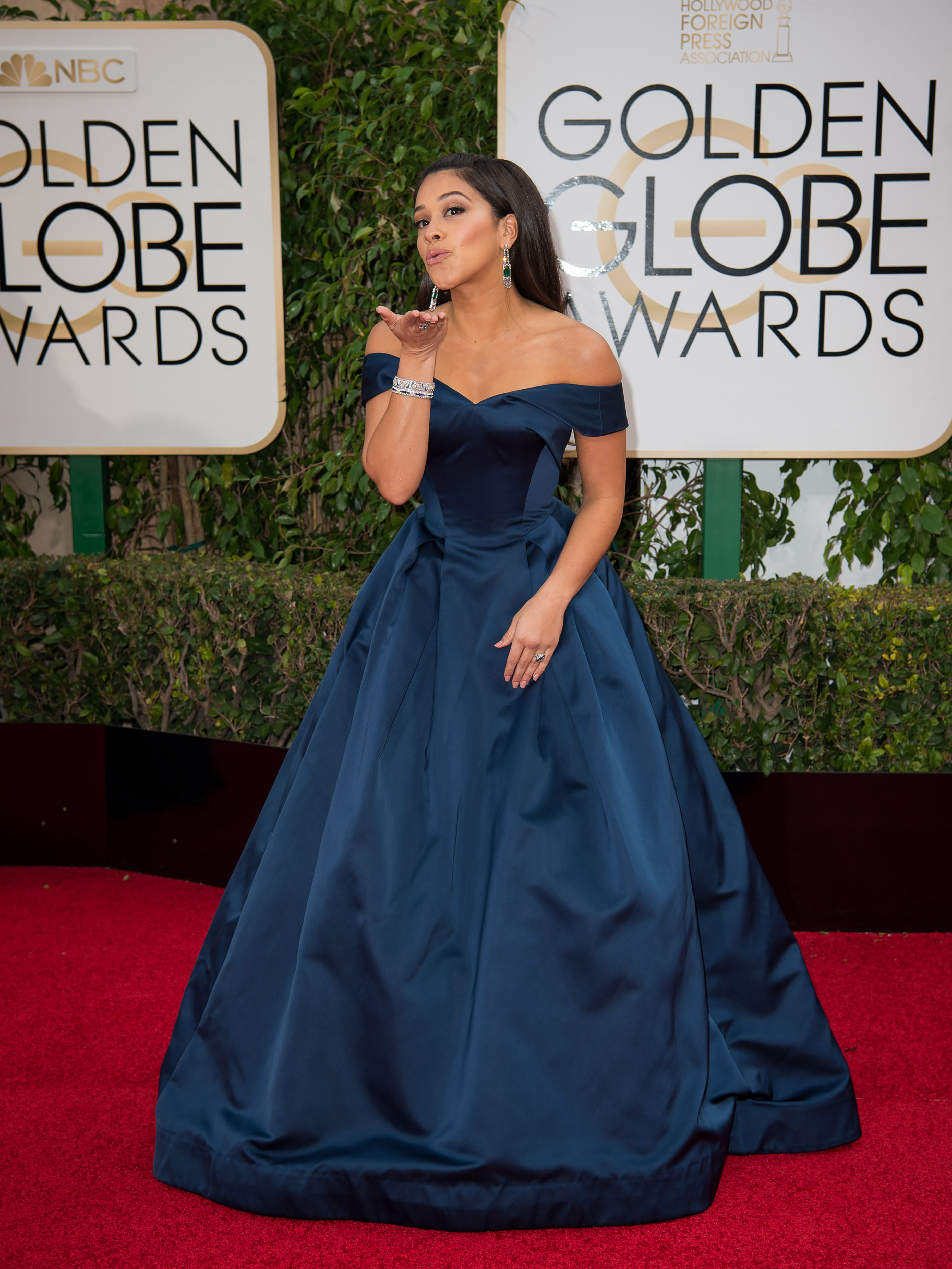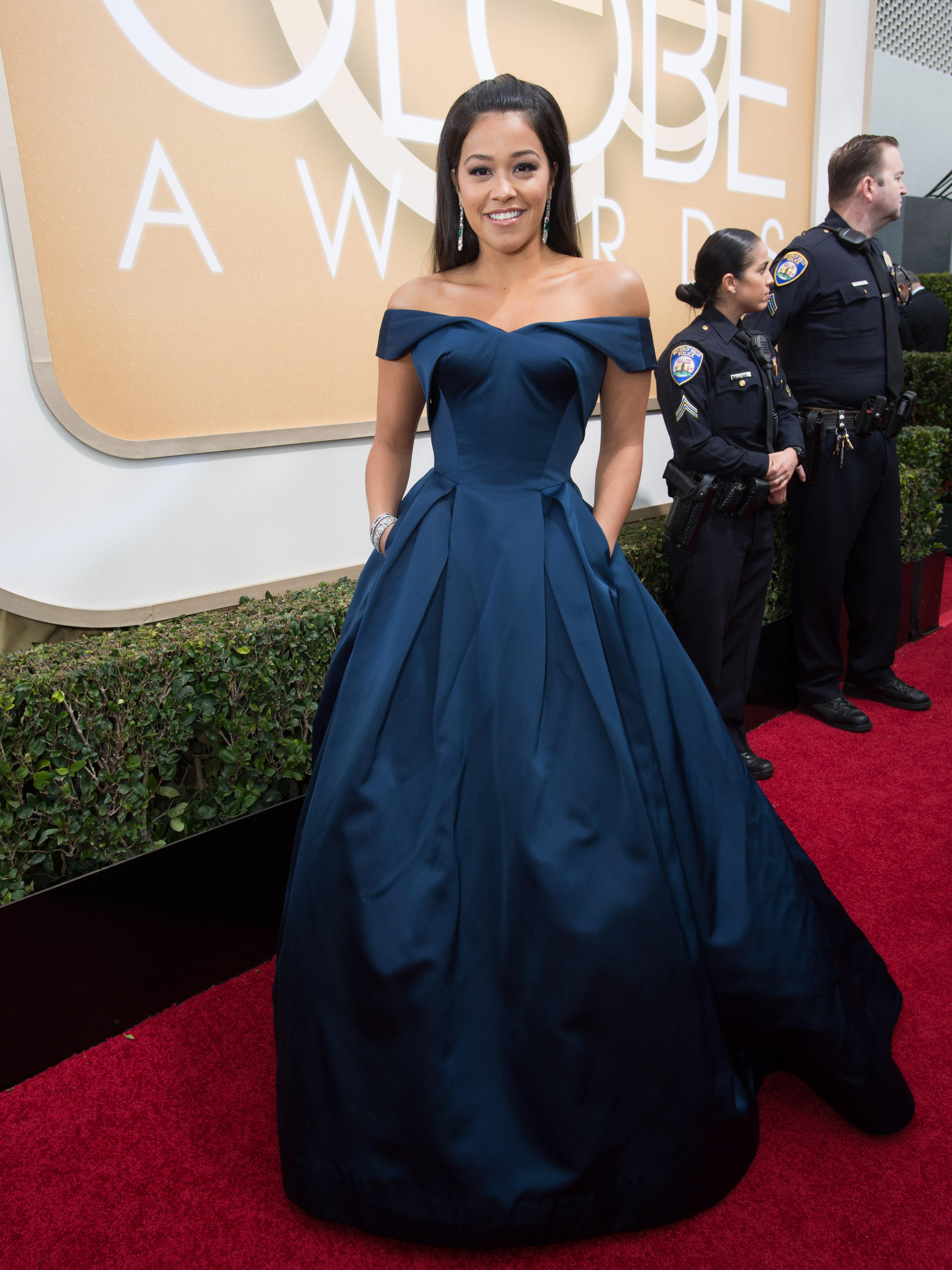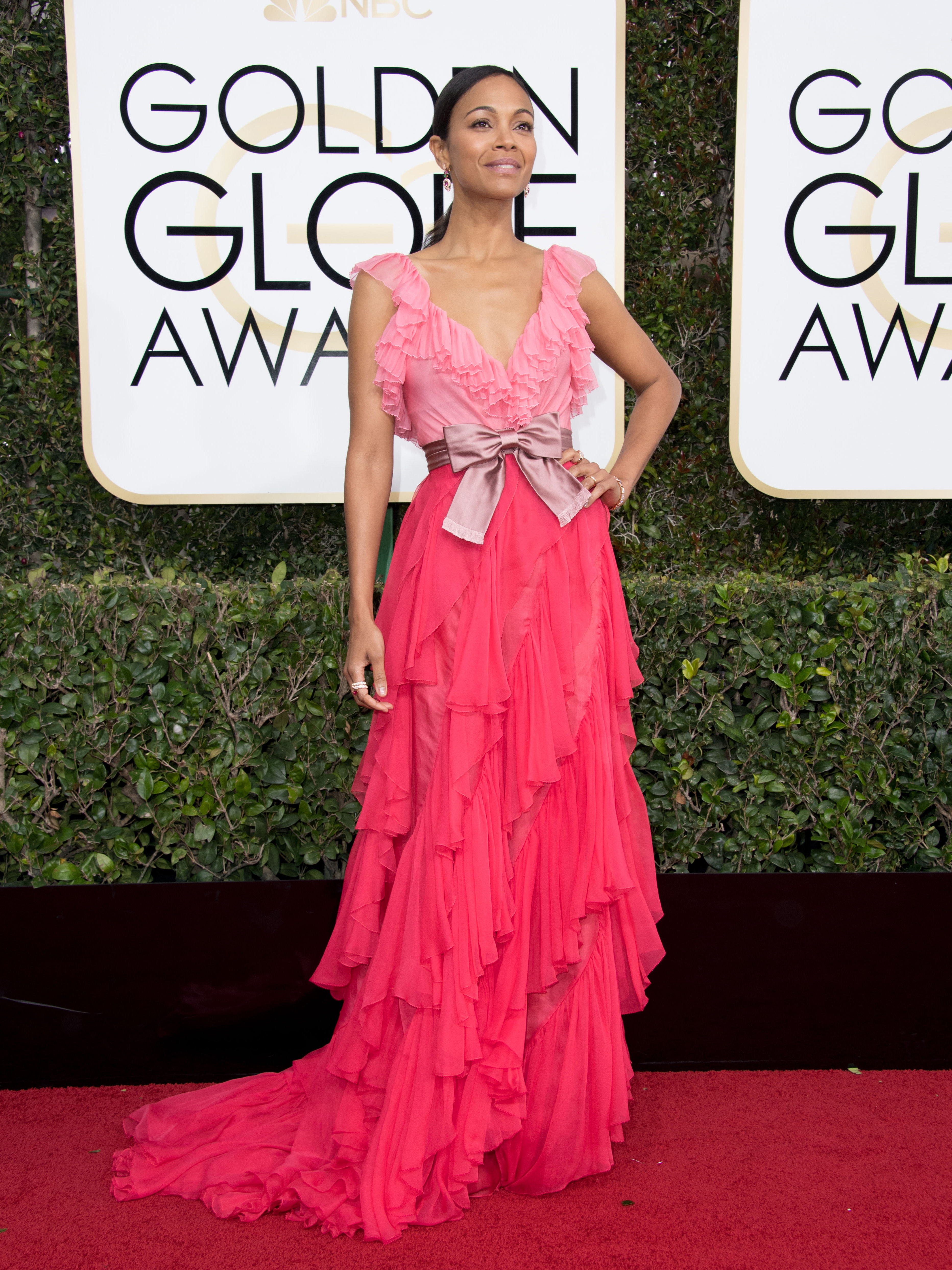 Actress Zoe Saldaña attended the 74th Annual Golden Globes Awards (2017), in Gucci. We love the waterfall skirt, contrasting pinks, and the pale mauve satin belt.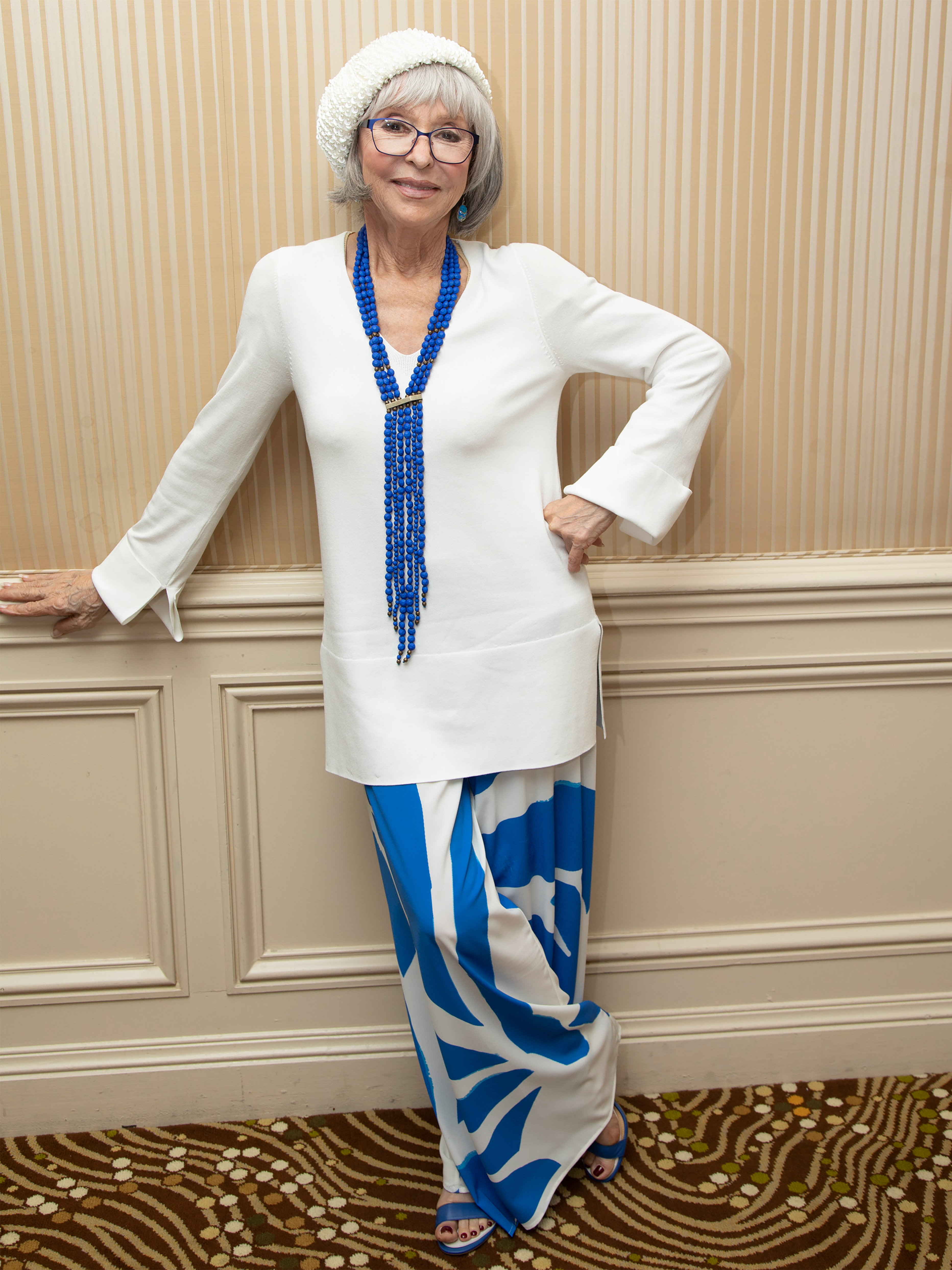 Above: Rita Moreno – always comfortable and owning her power.
Below: Anya Taylor Joy is always spectacular. She plays with Haute Couture in a way that allows her to reinvent herself continuously – here she is in an emerald green Dior.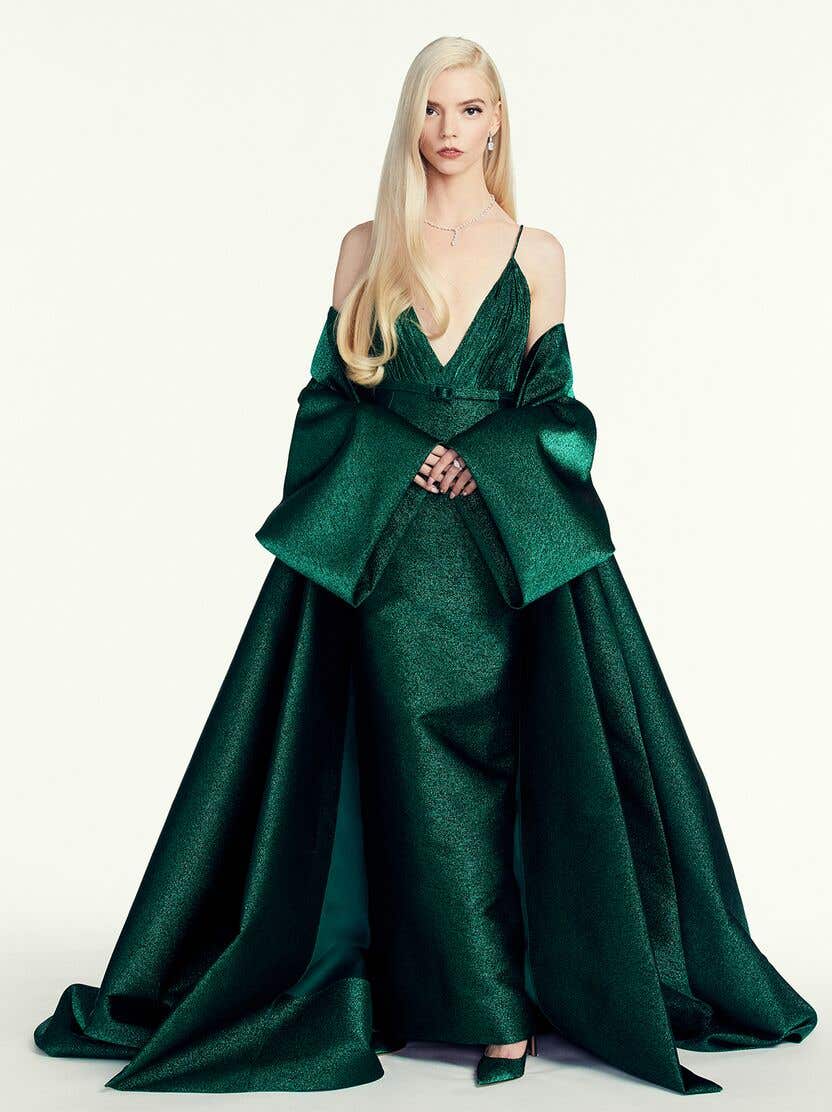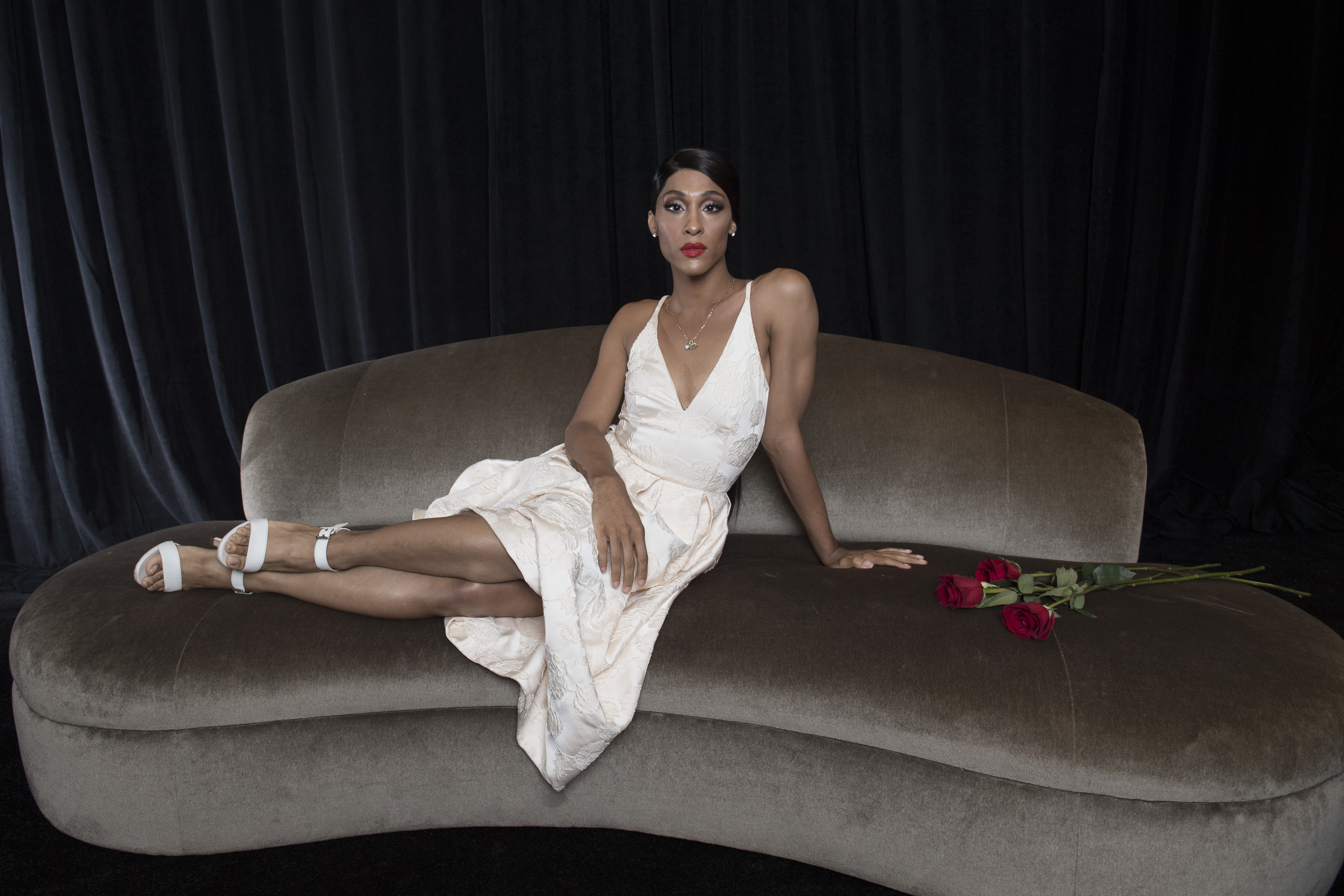 Working with Michaela on this shoot, Michaela saw the settee, and just sat down, the pose elegant and natural, nothing contrived. Total grace.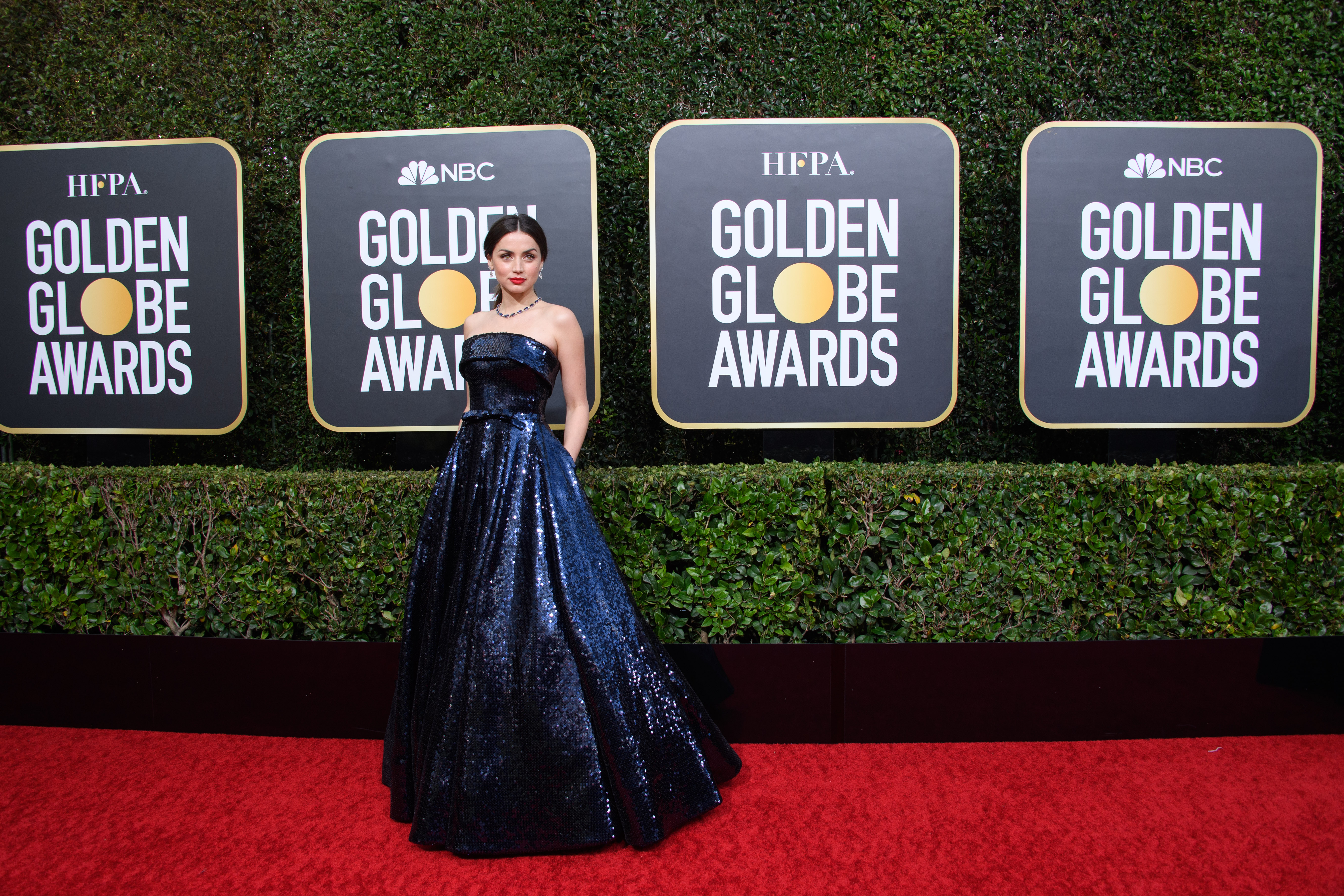 The Cuban native is a chameleon in front of the camera. On the red carpet she went with blue sequins, a wide skirt, and hair pulled back. The look called for glamor lips and she delivered.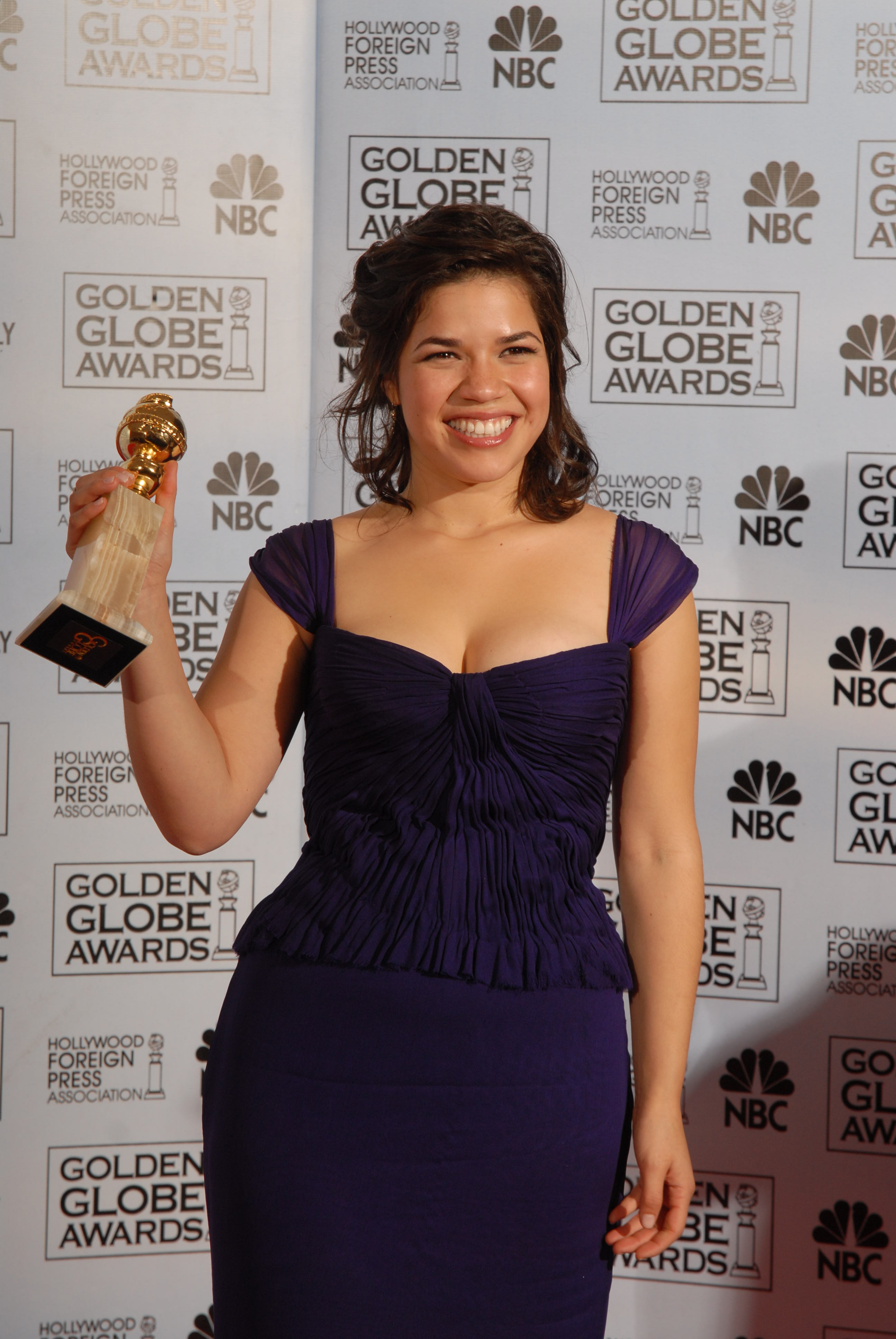 When it comes to likability it's hard to top America Ferrera – who made the world believe that she was Ugly Betty. The Selma Hayek-produced television show made America into a star, which she followed with the How to Train Your Dragon animated films. Her moments on the red carpet prove that the title of the television show that introduced her to the world could as easily have been called: Beautiful Betty!
She sings, acts and dances – oh yes, she has established a reputation for looking divine on the red carpet, leaning towards old-world glam, with subtle make-up and hair that lets her beauty shine through.
Below: Golden Globe winner Arianna DeBose isn't afraid to do different. She always stuns – but often has a little 'something' unexpected – the gold curls that cascade across her brow look sun-kissed, matching the diamond earrings and the delicate yellow gown – it feels like she's emerged from a field of daisies.