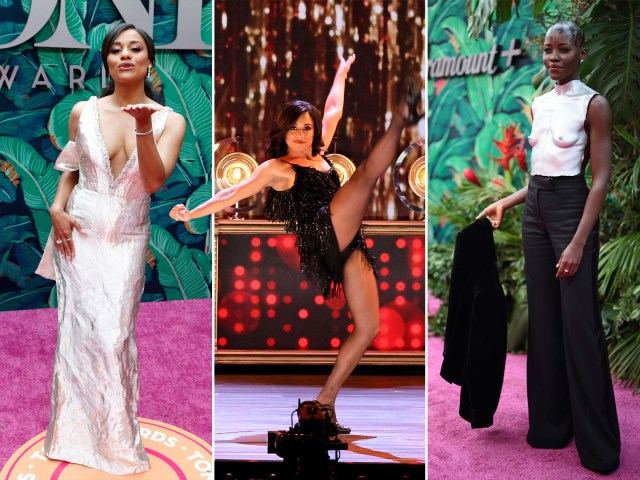 Fashion: Tony Awards – Ariana DeBose, Jodi Comer, Jessica Chastain
June 12, 2023
—
Margaret Gardiner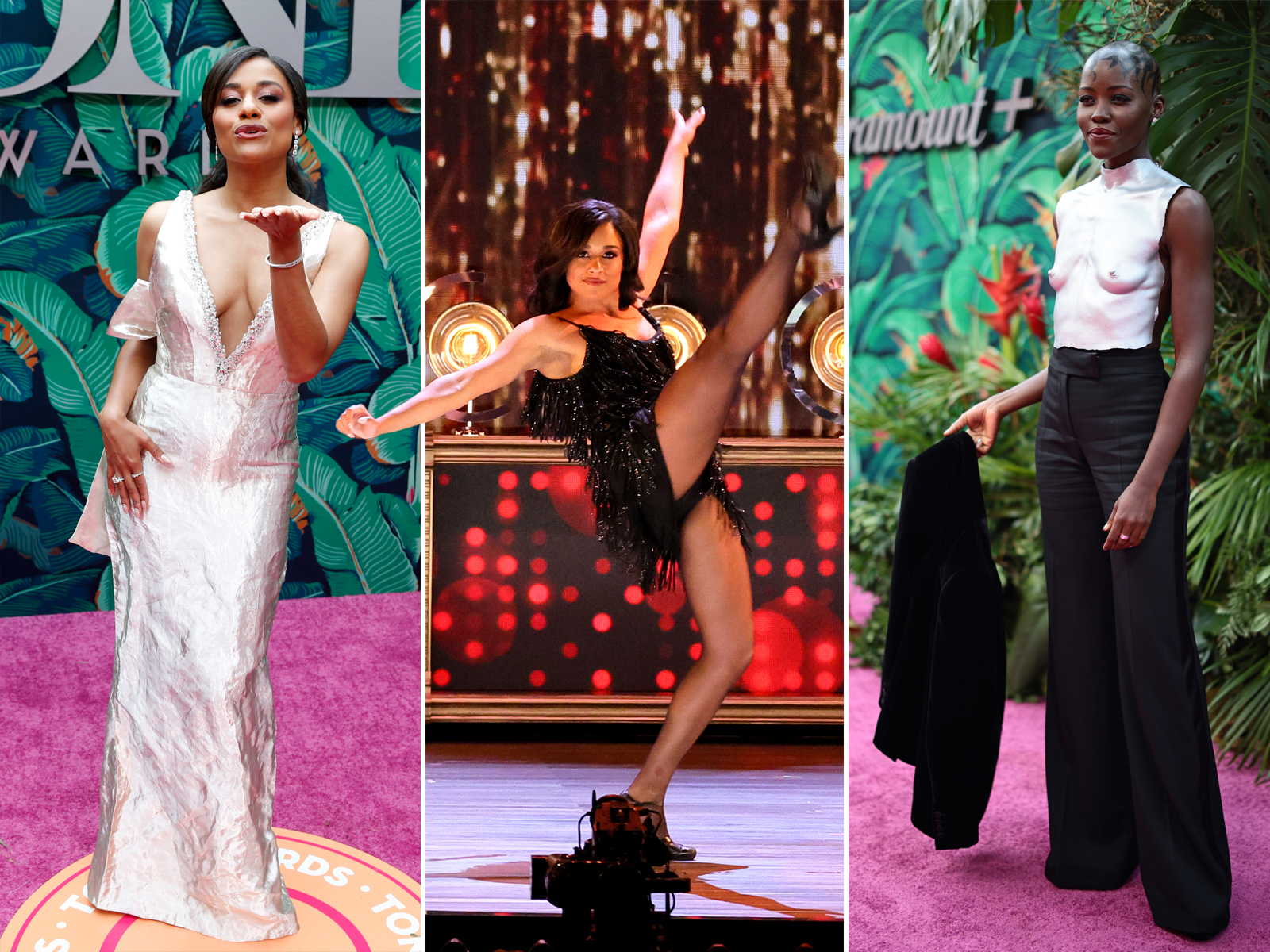 The 2023 Tony Awards took place at the United Palace on June 11, 2023 in New York City. Golden Globe winners and nominees were among those honored and history was made in the show hosted by Ariana DeBose. Alex Newell and J. Harrison Glee (who stunned in a blue ensemble) were the first openly non-binary Tony Award winners.
Jodie Comer and Sean Hayes took home Tonys but there were plenty of winners in the fashion stakes. Normally conservative in style, Lupita Nyong'o shook things up with a silver foil-fitted breastplate that was like a second skin. She paired it with a tux. Jessica Chastain, Uzo Aduba and Crystal Lucas-Perry wore bright buttercup yellow and gold.
Julianne Hough, who hosted the pre-show, stunned first in a floral gown with a wide skirt and later in a sleek black sheath. Lea Michele was fresh in a white gown with splashes of red by Emilia Wickstead.