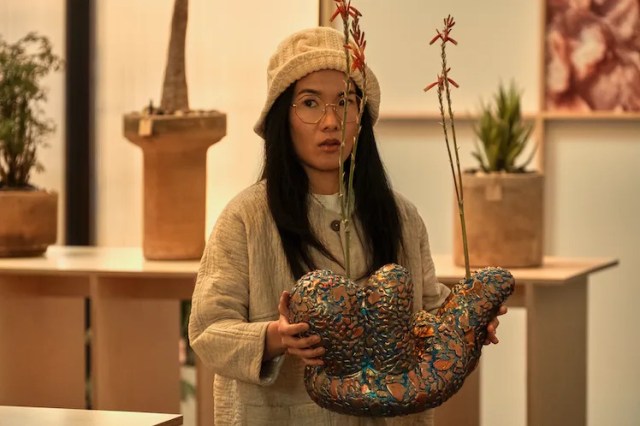 "Beef" Fashion by Helen Huang Contributes to its Success
June 7, 2023
—
Yulia Lolo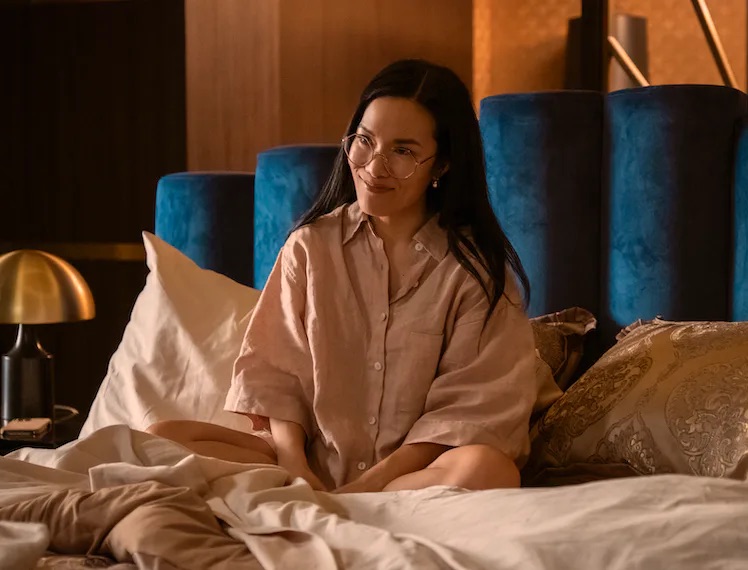 The 2023 black comedy drama series Beef streamed by Netflix has instantaneously become a sort of a cultural phenomenon. Created for A24 by Korean filmmaker Lee Sung known for his scriptwriting of Golden Globe nominated Silicon Valley series.
Starring Steven Yeun from Golden Globe winning Minari and Ali Wong who also co-executively produced the show, Beef starts as a story of grudge between two Angelenos – Danny Cho and Amy Lau – whose involvement in a road rage incident pit them against each other. But this black comedy thriller eventually develops into an existential parable of an overwhelming desire for vengeance turning into creative power as well as a type of catharsis, changing these two people for good.
The emotional rollercoaster, great script, and impressive acting by Yeun and Wong are not enough to explain this series' success, without its costume design created by Helen Huang.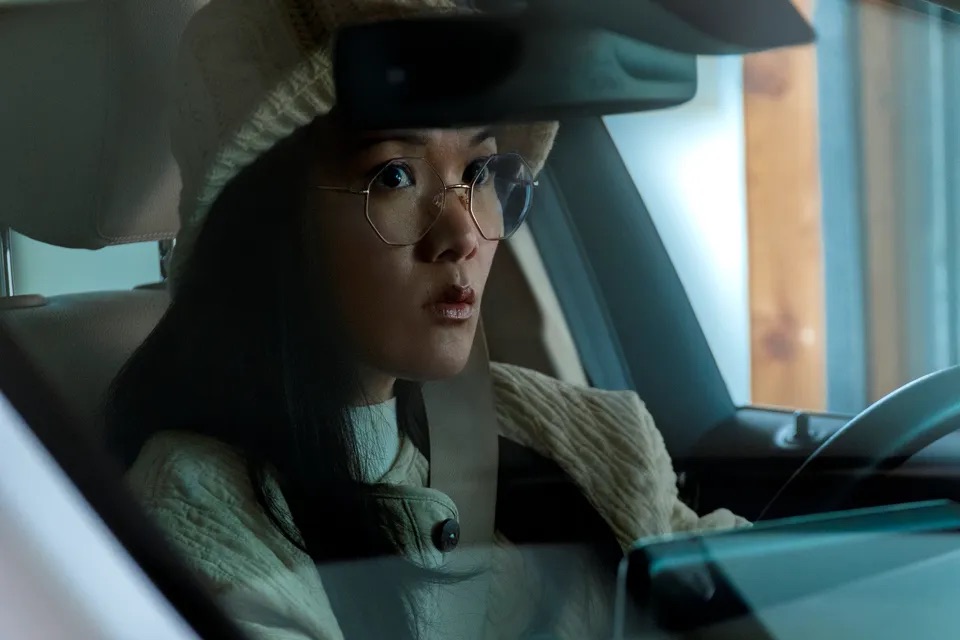 Amy Lau played by Wong is a self-made successful businesswoman who operates an Insta-popular plant brand, Kōyō Haus. Her casual chic style feels as calming and assuring as her brand, and this contrasts with her outbursts of rage.
Amy wears Tory Burch cotton blouse for her meetings, black Proenza Schouler dress for her presentation and chooses Acne Studios knitwear and Bottega Veneta slingbacks for her rare days off accessorizing her outfits with outsize octagonal glasses. Soft silhouettes in pastel colors entirely match the 'confident and relaxed' Amy she wants to be seen as, but they barely conceal her inner passion, and this sartorial contrast is a brilliant solution created by the costume designer.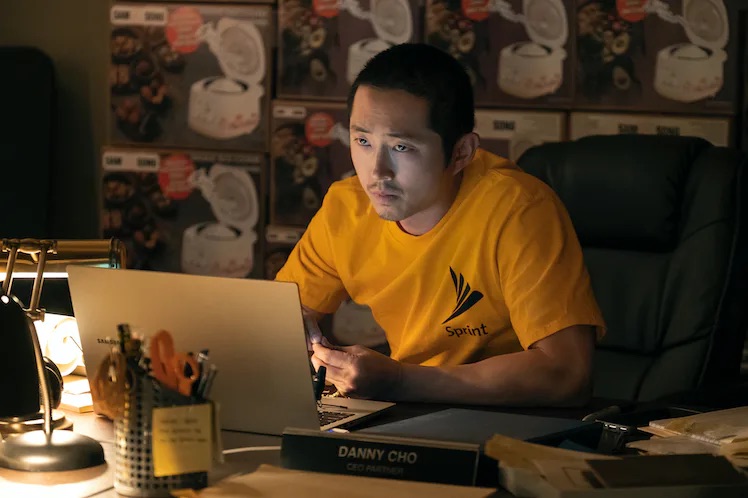 Danny Cho played by Yeun is a down-on-his-luck contactor and Amy's total antagonist as well as his style is. When he is home, he wears flip-flops, basketball shorts and white T-shirts.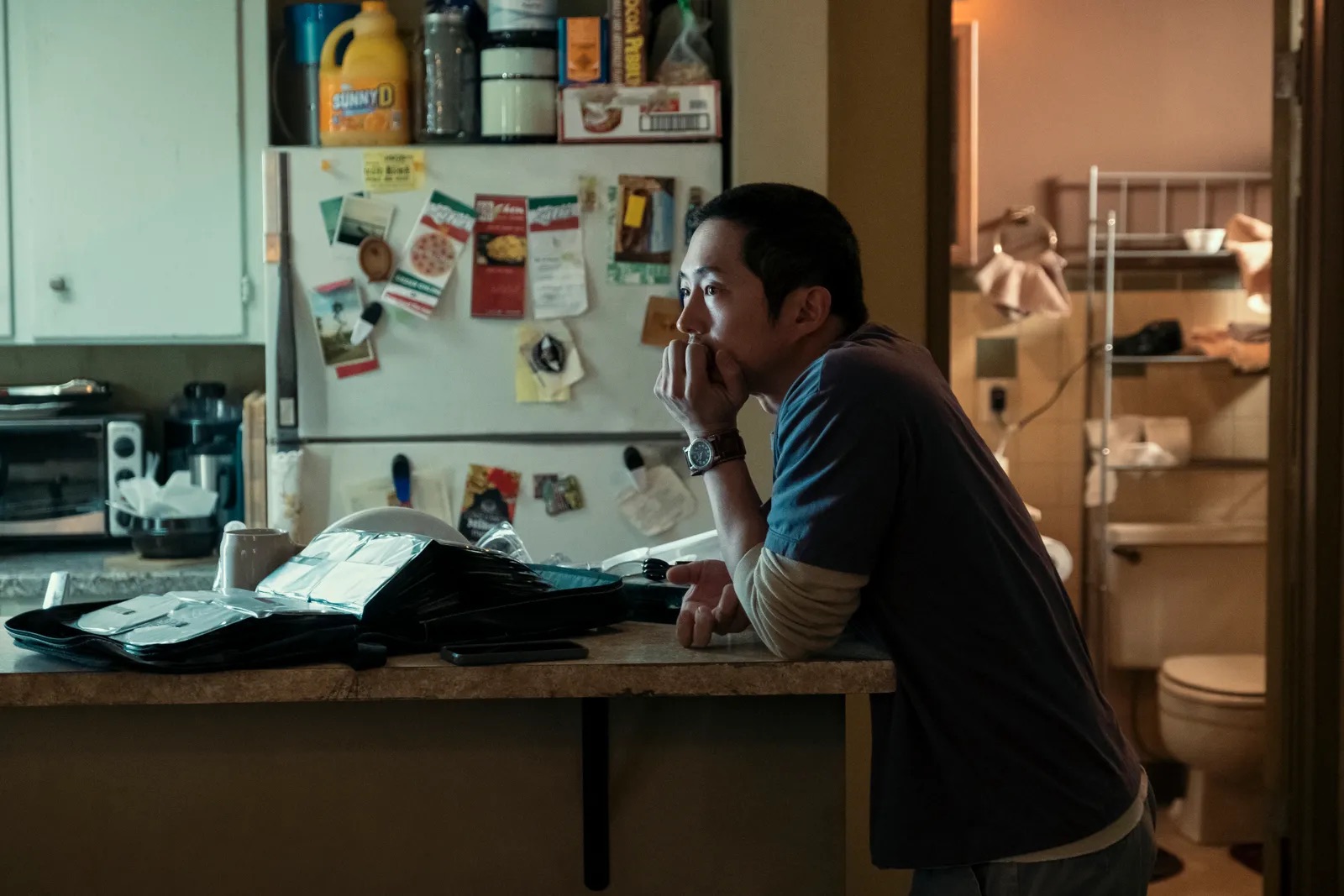 When he goes out to a club, he wears a DKNY outfit, for church a cornflower blue button-down from JC Penney. He often sticks to a sort of "onscreen loser" look wearing a T-shirt over a white long sleeve. Danny's absolute indifference to shopping and fashion in general makes contrast Amy's highly curated style stand out even more.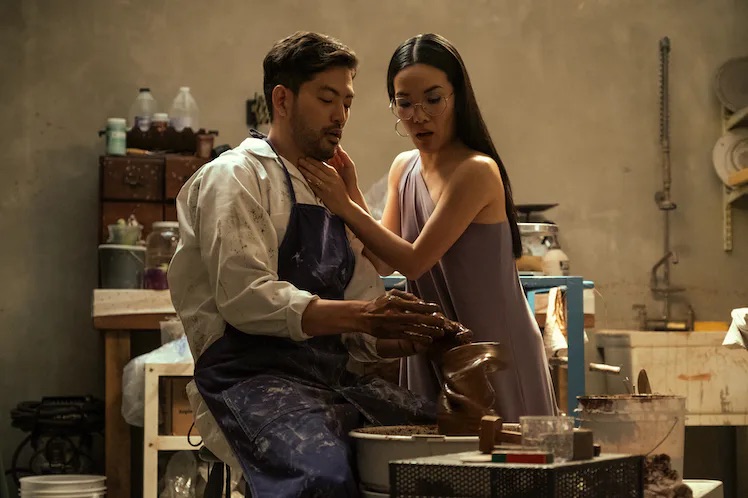 There is another man in Amy's world in Beef: George Nakai played by Joseph Lee is Amy's stay-at-home husband and sculptor who lives in the shadow of his late famous artist father. He might be the only character in this TV show who really cares about his outfits and is a true fashionista. His style is quite progressive, and his wardrobe easily combines European and Asian brands. He might wear Nanushka and Dries Van Noten, and later Japanese brands of Nanamica, Kapital and Needles.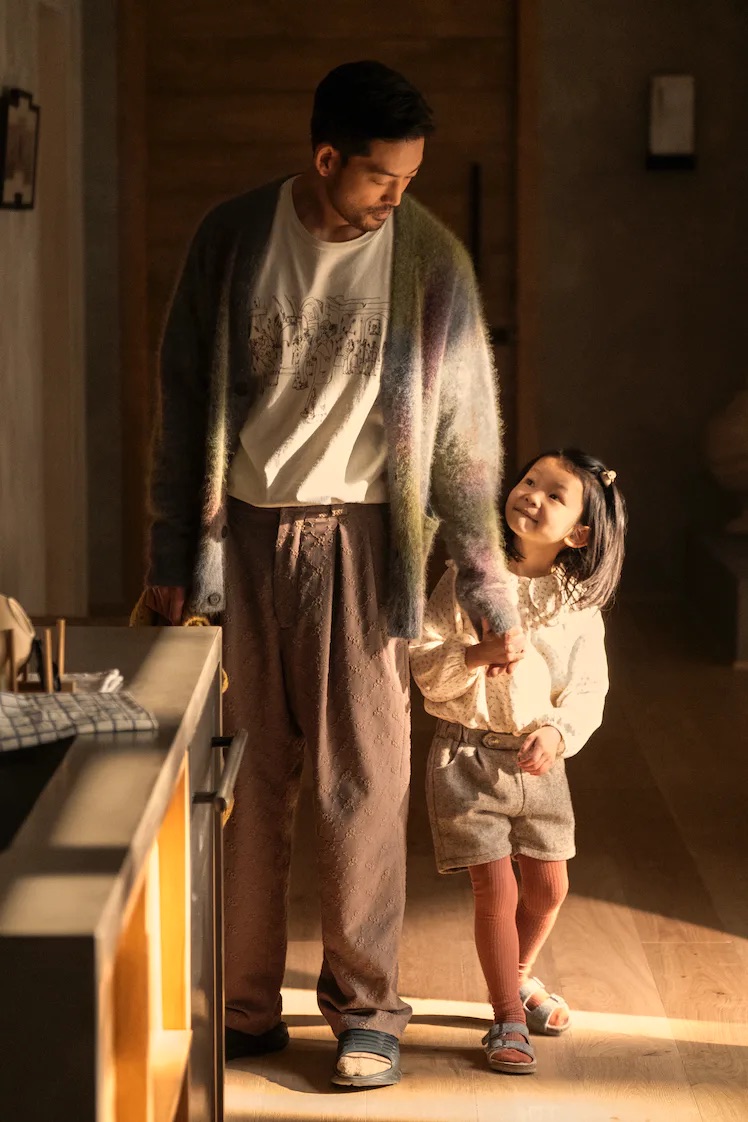 As she mentioned to W Magazine, Huang set out to create a wardrobe that authentically captured the spirit and lifestyle of Asian Americans living in the Los Angeles area as that was the end goal shared by Beef showrunner and director, Lee Sung.