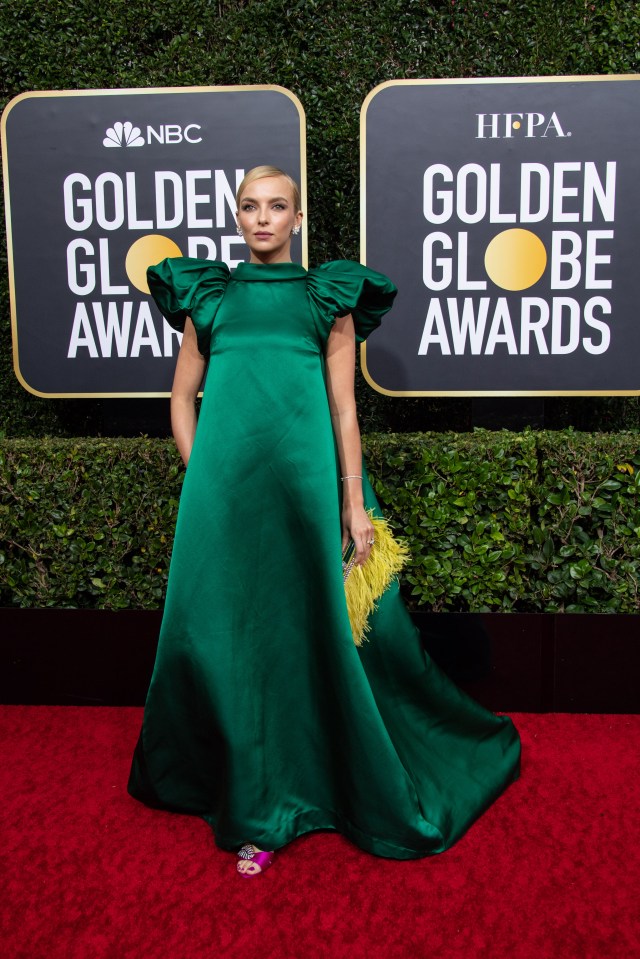 St Patrick's Day: Golden Globe's Greatest Green Dresses
March 17, 2023
—
Margaret Gardiner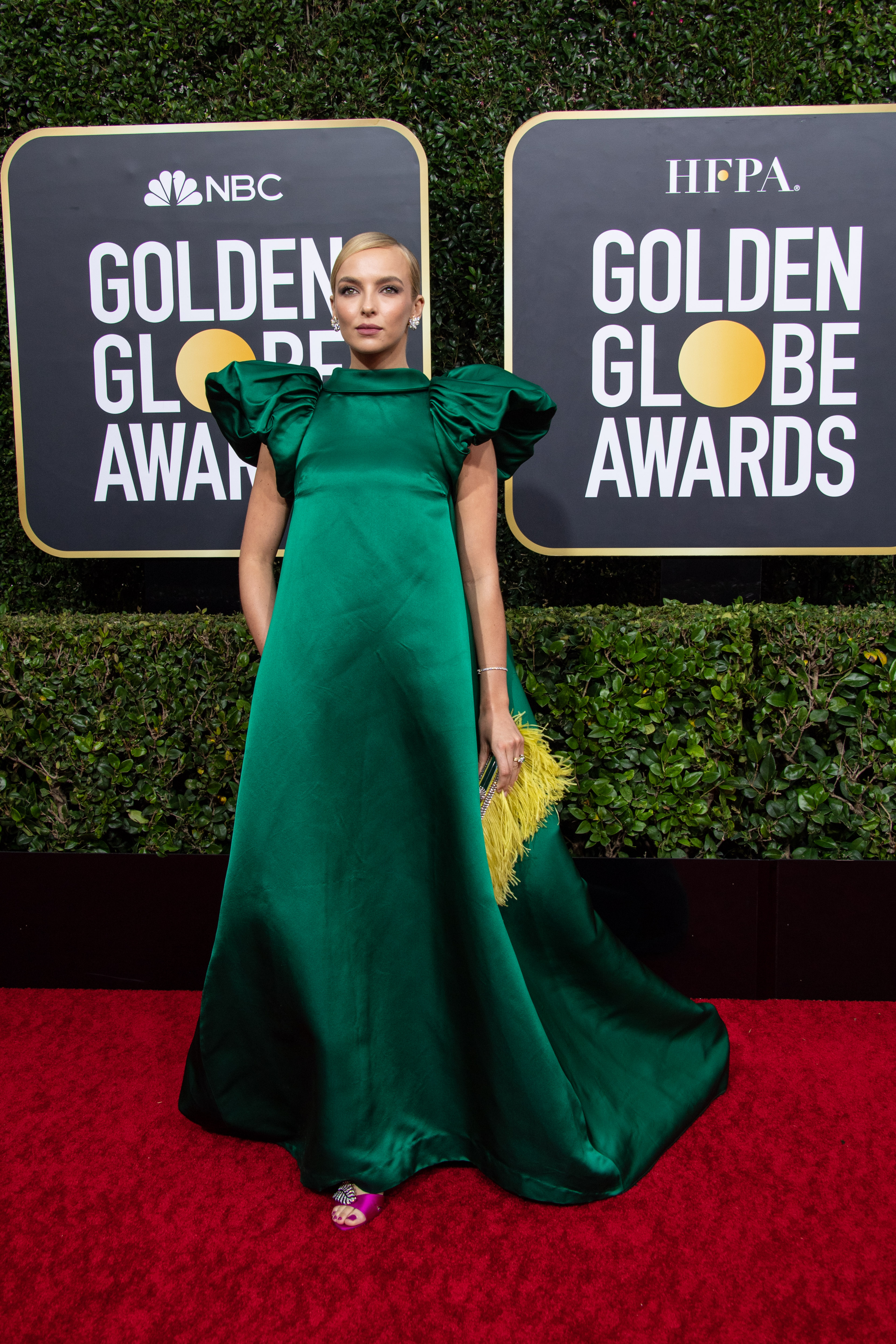 Happy St. Patrick's Day! In celebration we look at some of the greatest green dresses at the Golden Globes.
Surprisingly its not a color that dominates – but look for that to change.
NYFW just closed and green was the through-line in every collection.
Why?
Climate reality. As the world is pounded by extreme weather, designers have embraced green. That's the explanation.
That's not to say that some Golden Globe guests weren't ahead of their time. Green has been spotted in all of its forms on the Globes' red carpet – which is your favorite?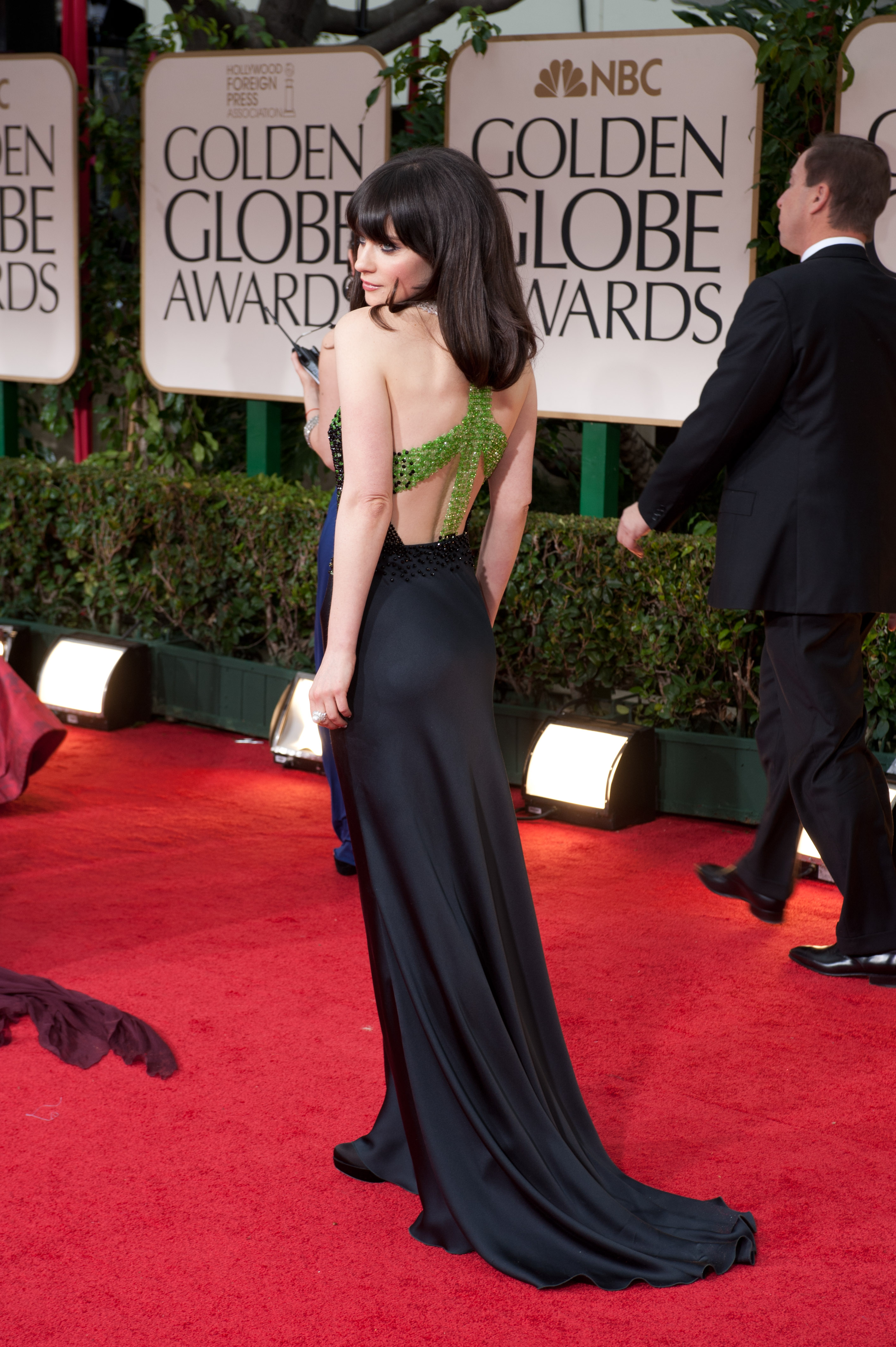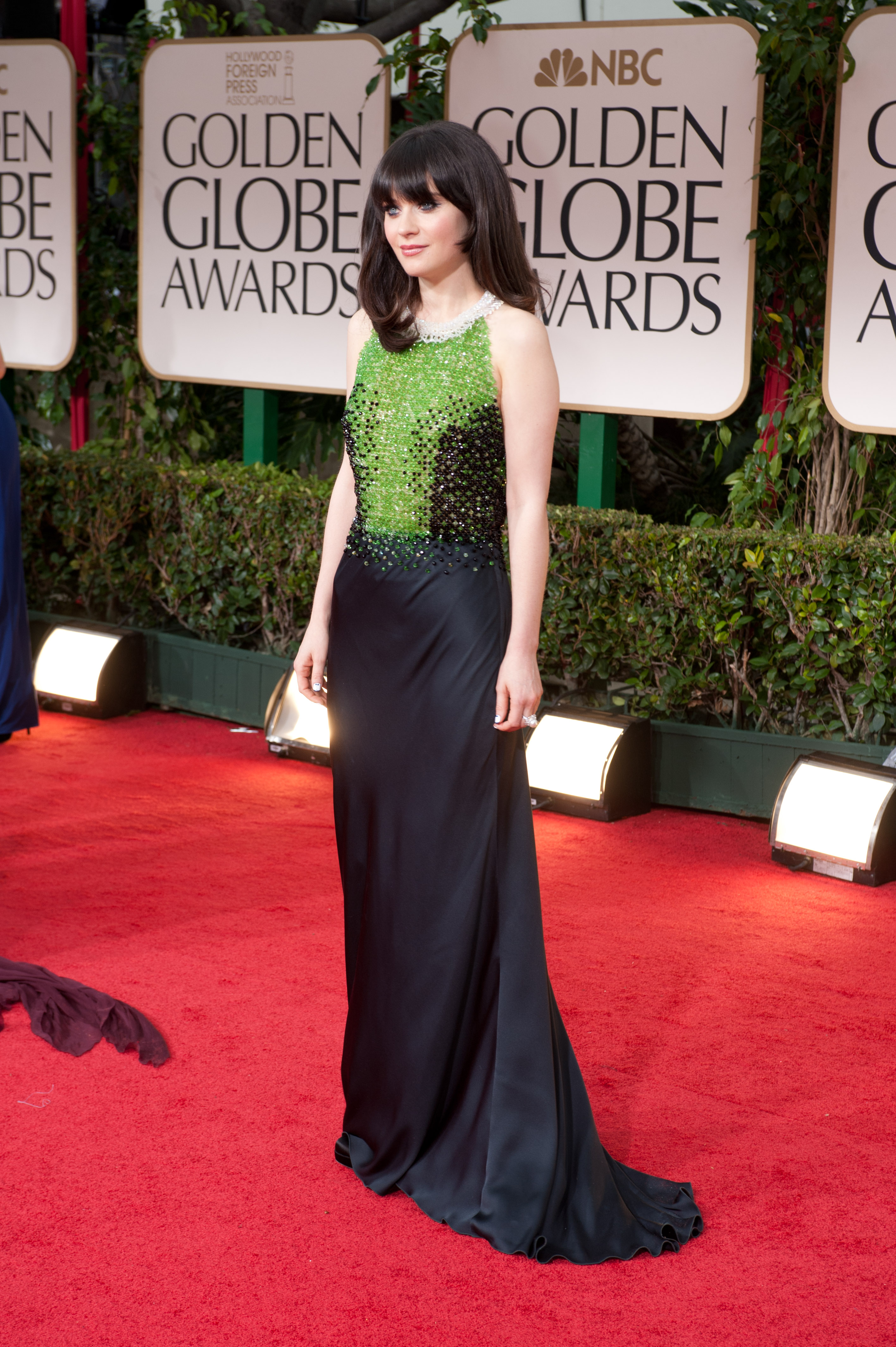 Above: Zooey Deschanel used green as an accent, front and back.
Neon green, along with all forms of pink, peaked during Paris Fashion Week last October. The colors can be seen slowly making their way onto the red carpets of the world.
Below: Cynthia Erivo showcased the color two years ago at the Golden Globes – talk about ahead of a trend.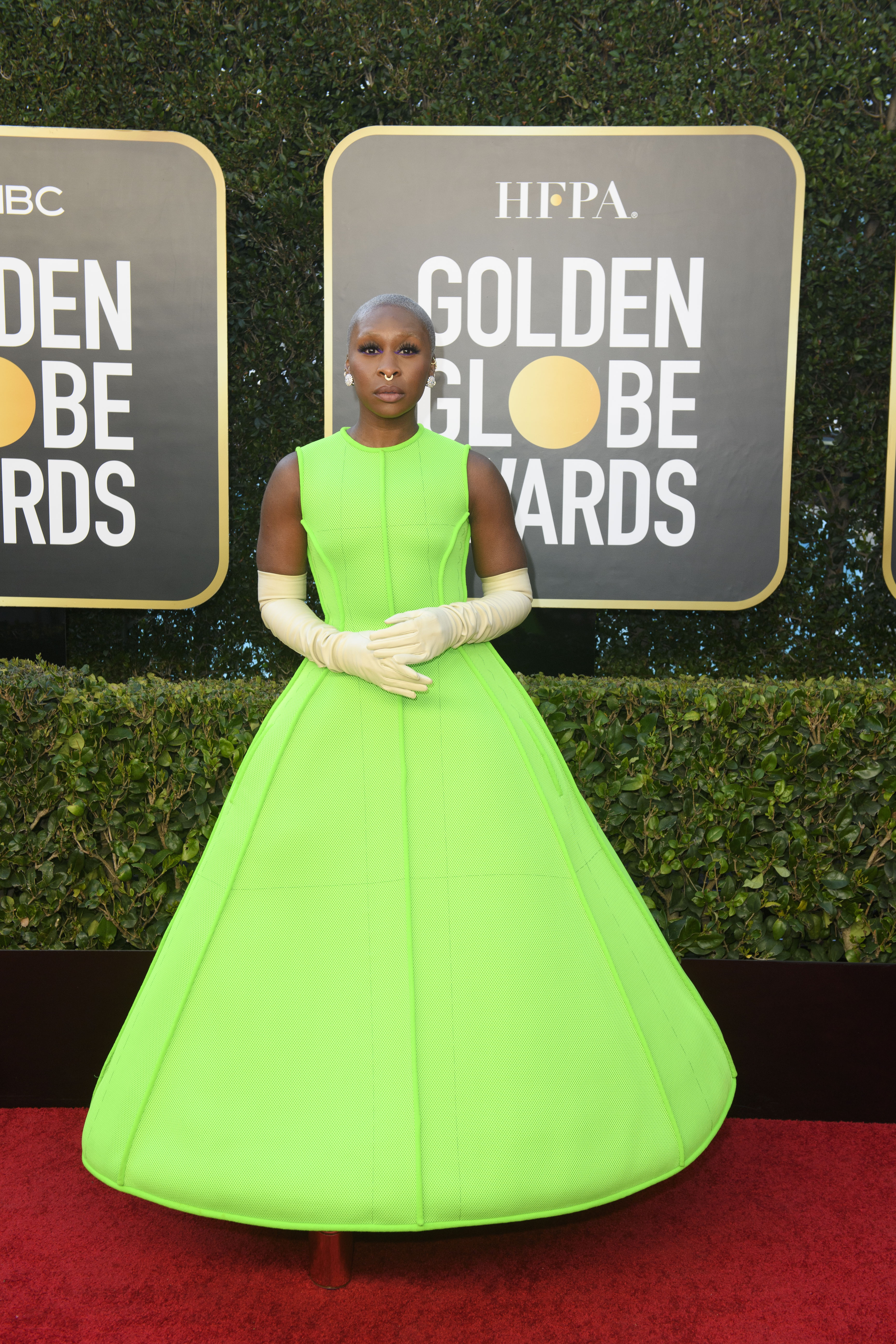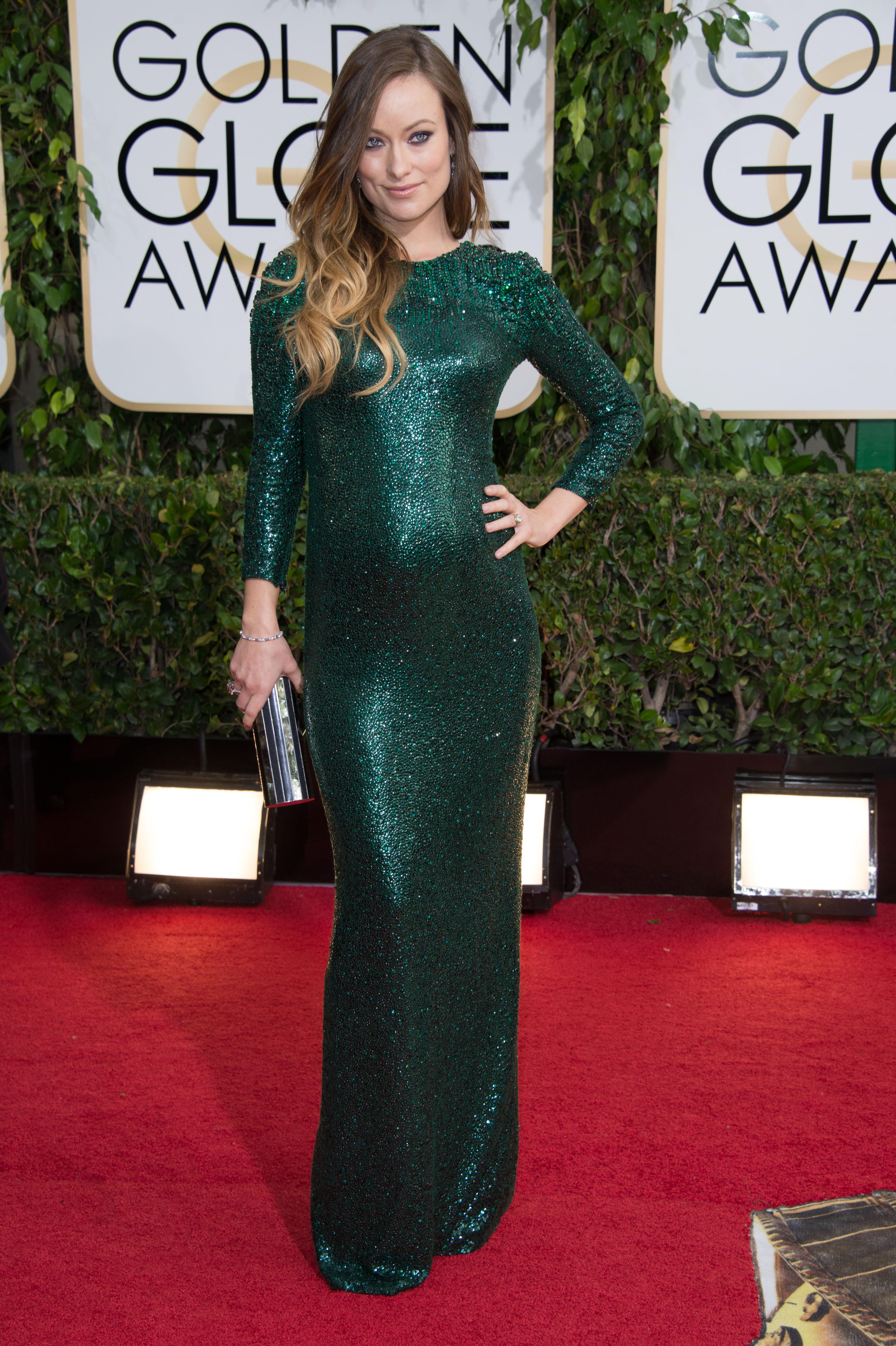 Above: Olivia Wilde hides her baby bump in a stunning sequined forest green.
Below: Taylor Swift looks like she's walking in a field of sunflowers.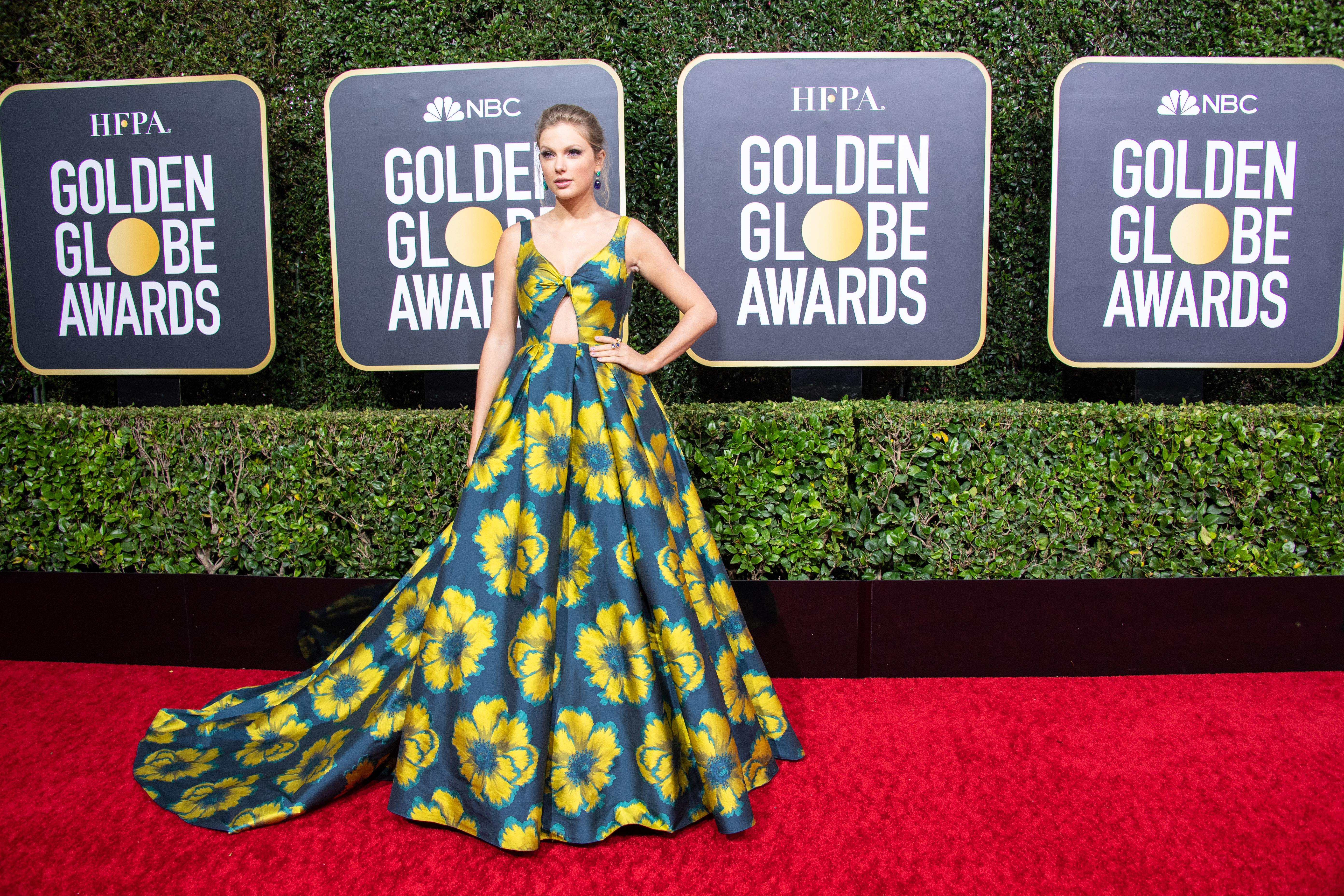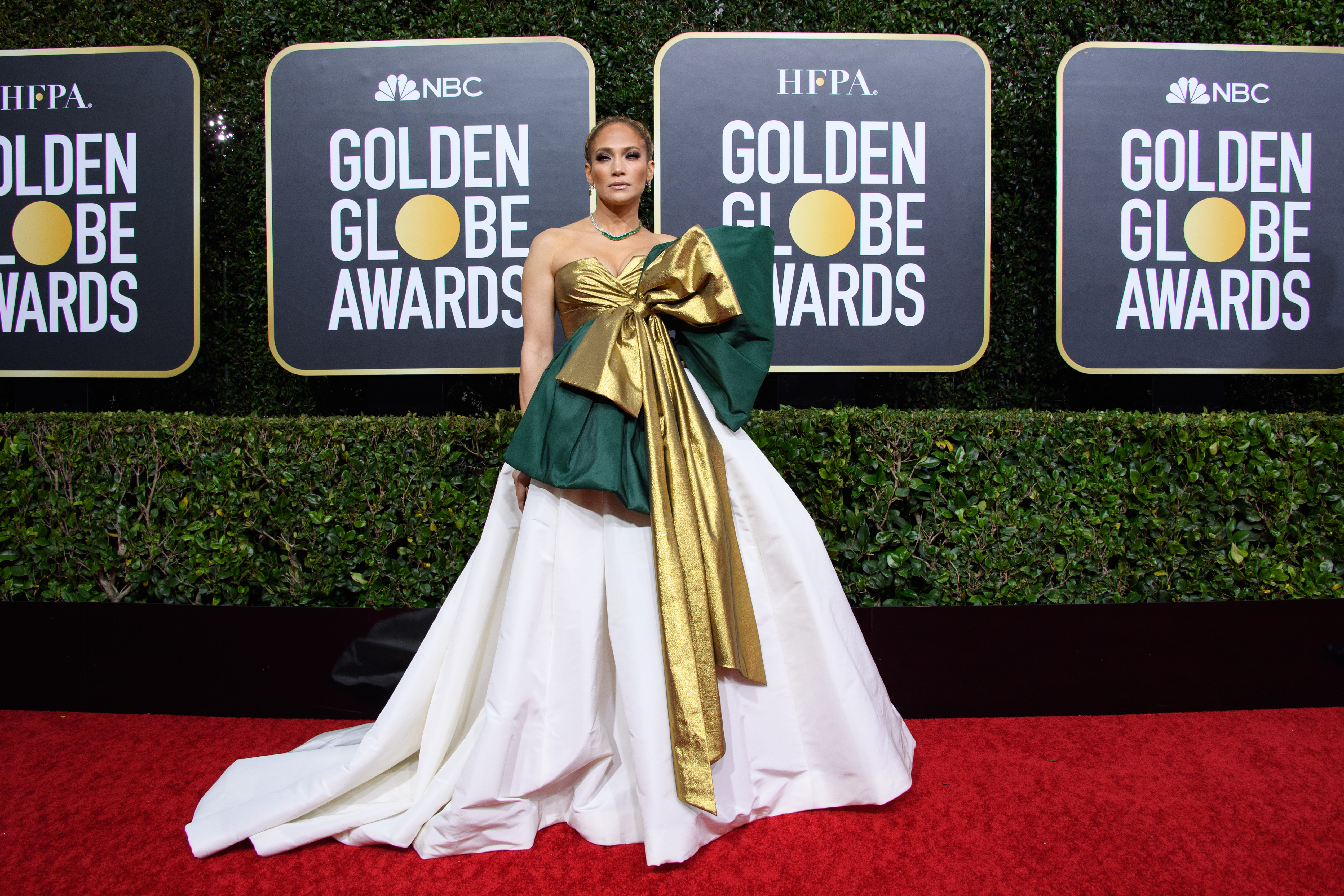 Above: We love that Jennifer Lopez used hers in a bow. The dress is white, the bodice a giant golden bow, finished with a trim of emerald green.
Below: Angelina Jolie is always elegant. Her gown is a shimmering green that catches and changes in the flashlights.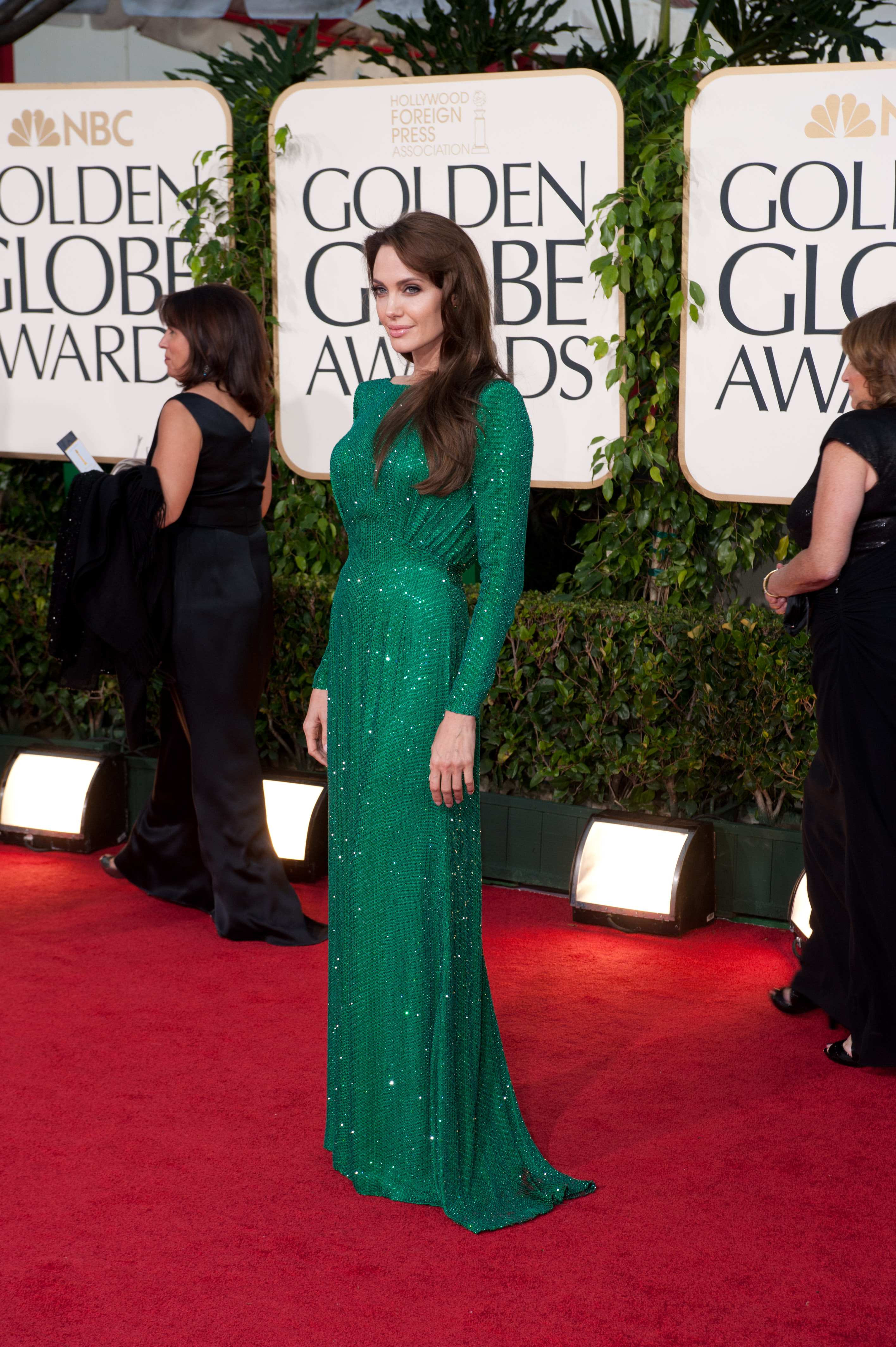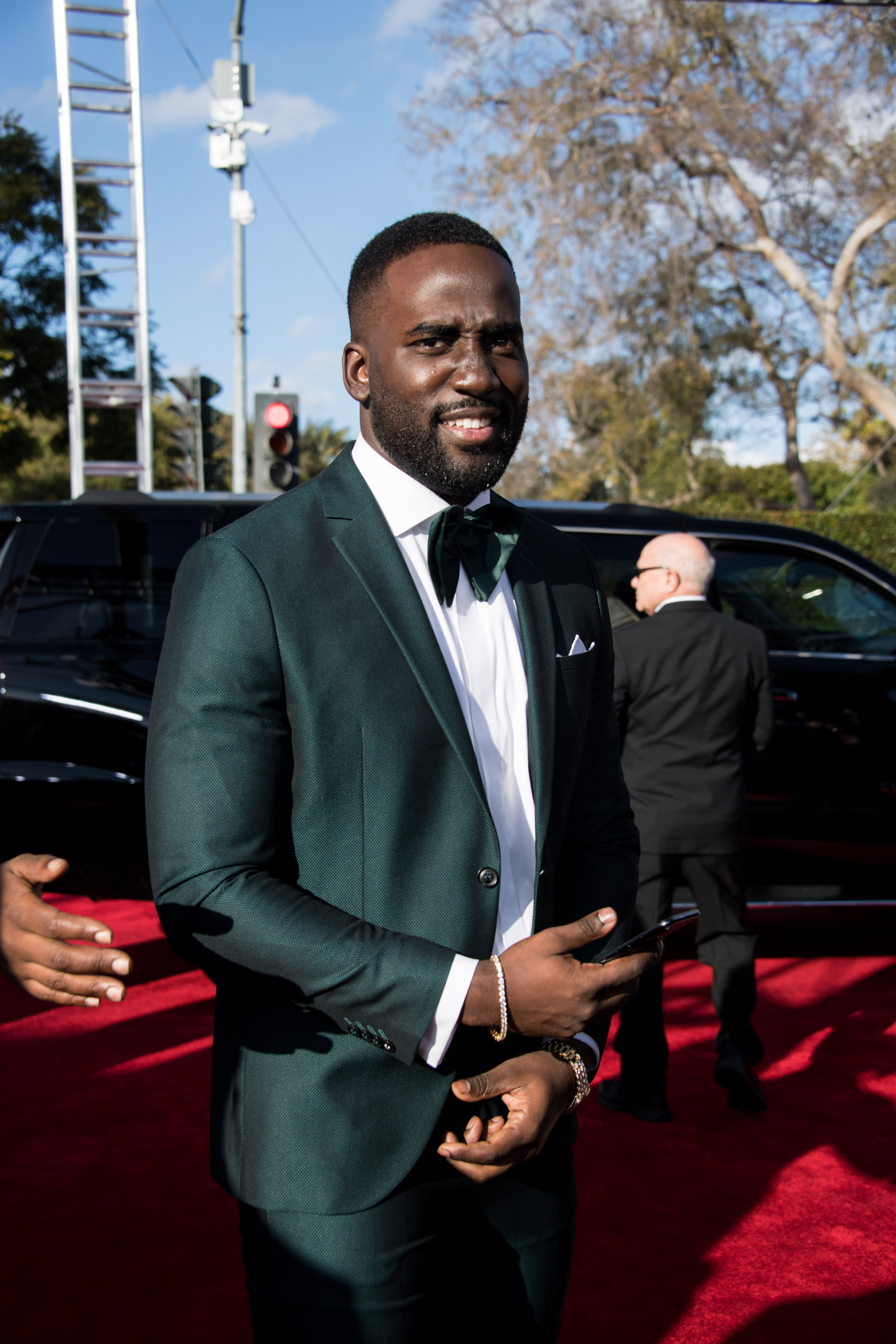 John David Washington, is a great character actor with a huge fashion gene. The moss-green tux is different but also not radically so. We love it.
Below: Rachel Bloom went with an off the shoulder sheath.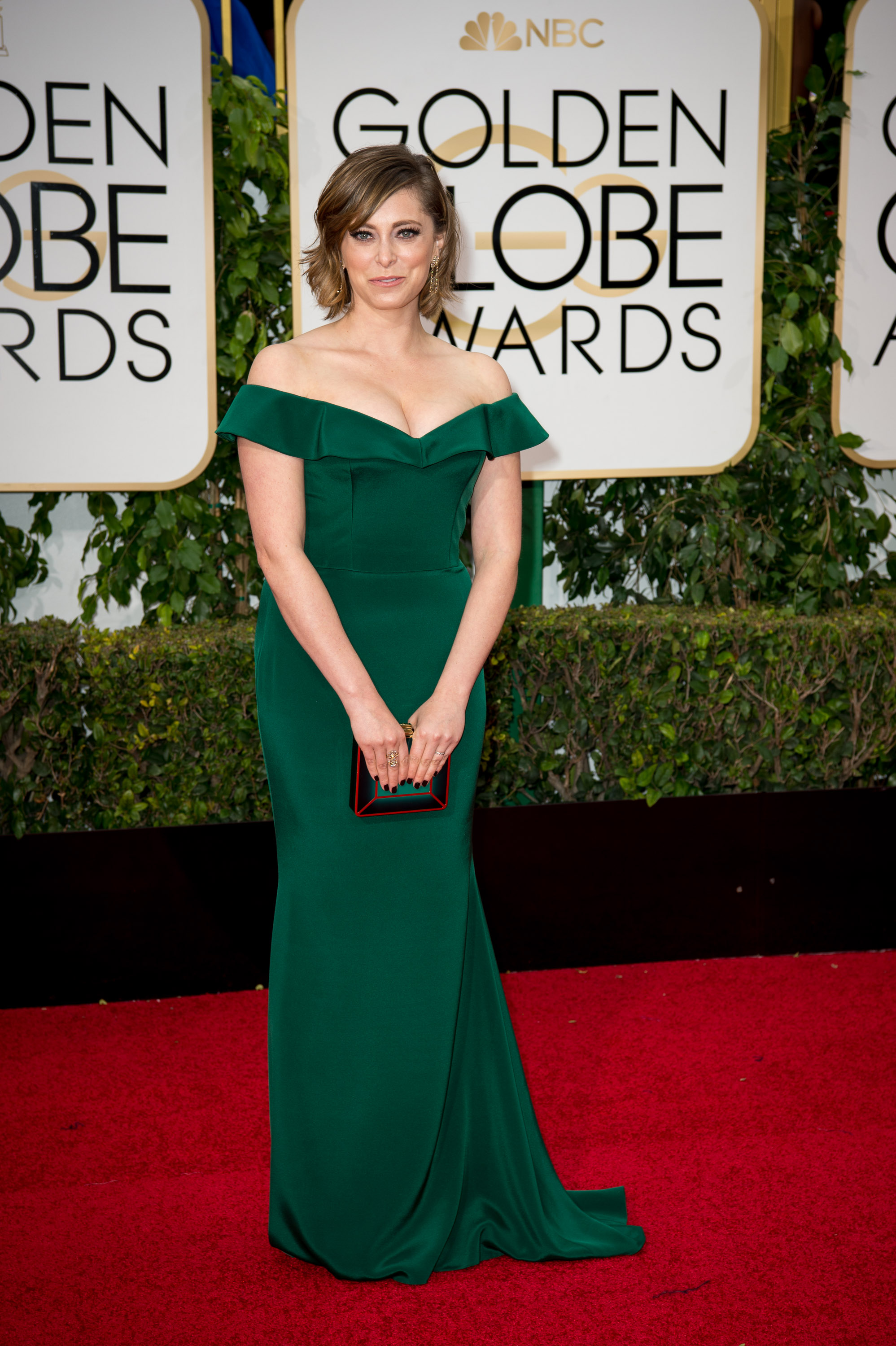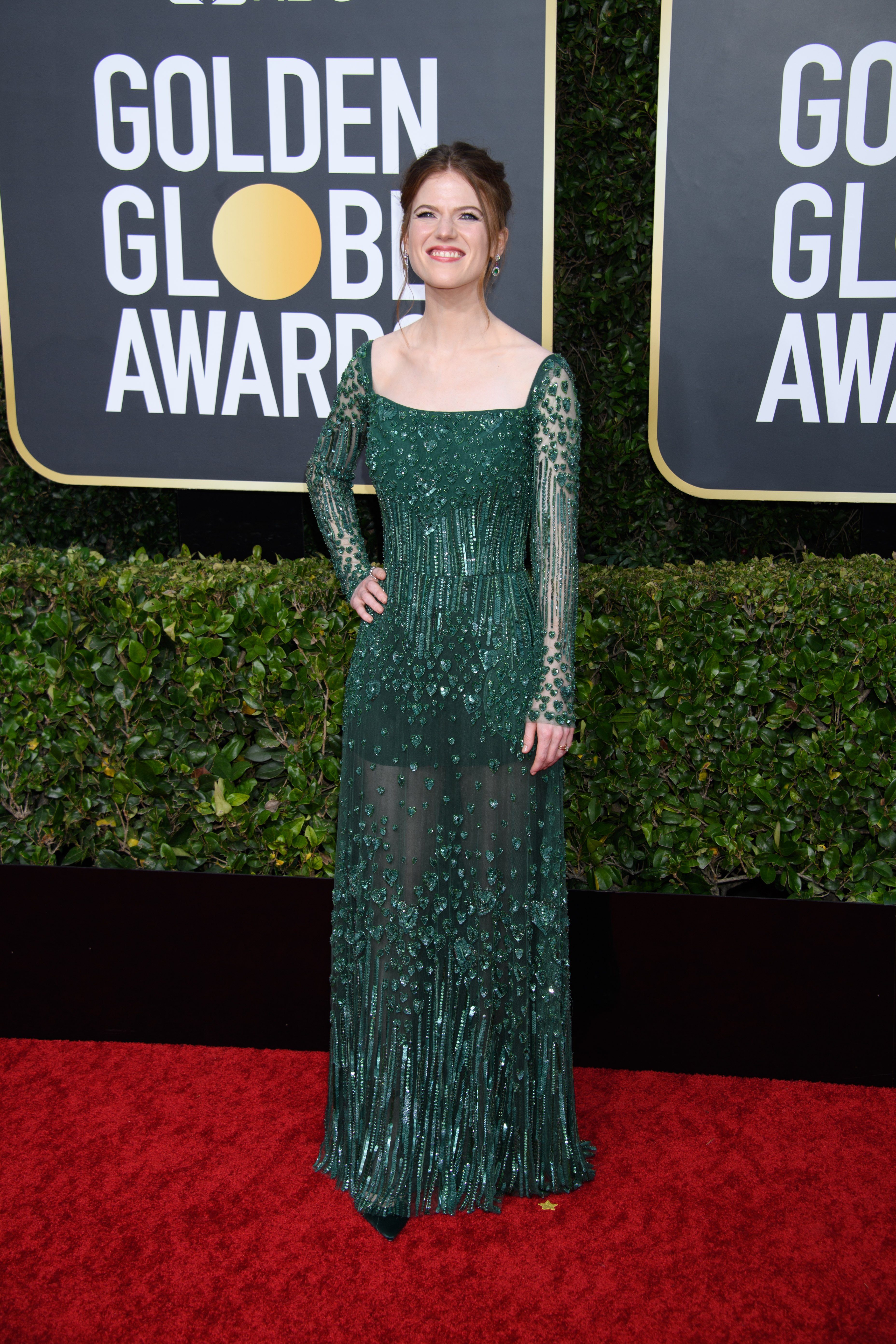 Above: Rose Leslie's sheer gives the illusion of both a mini and a gown.
Below: Gabourey Sidibe stunned in this flowing Kevan Hall.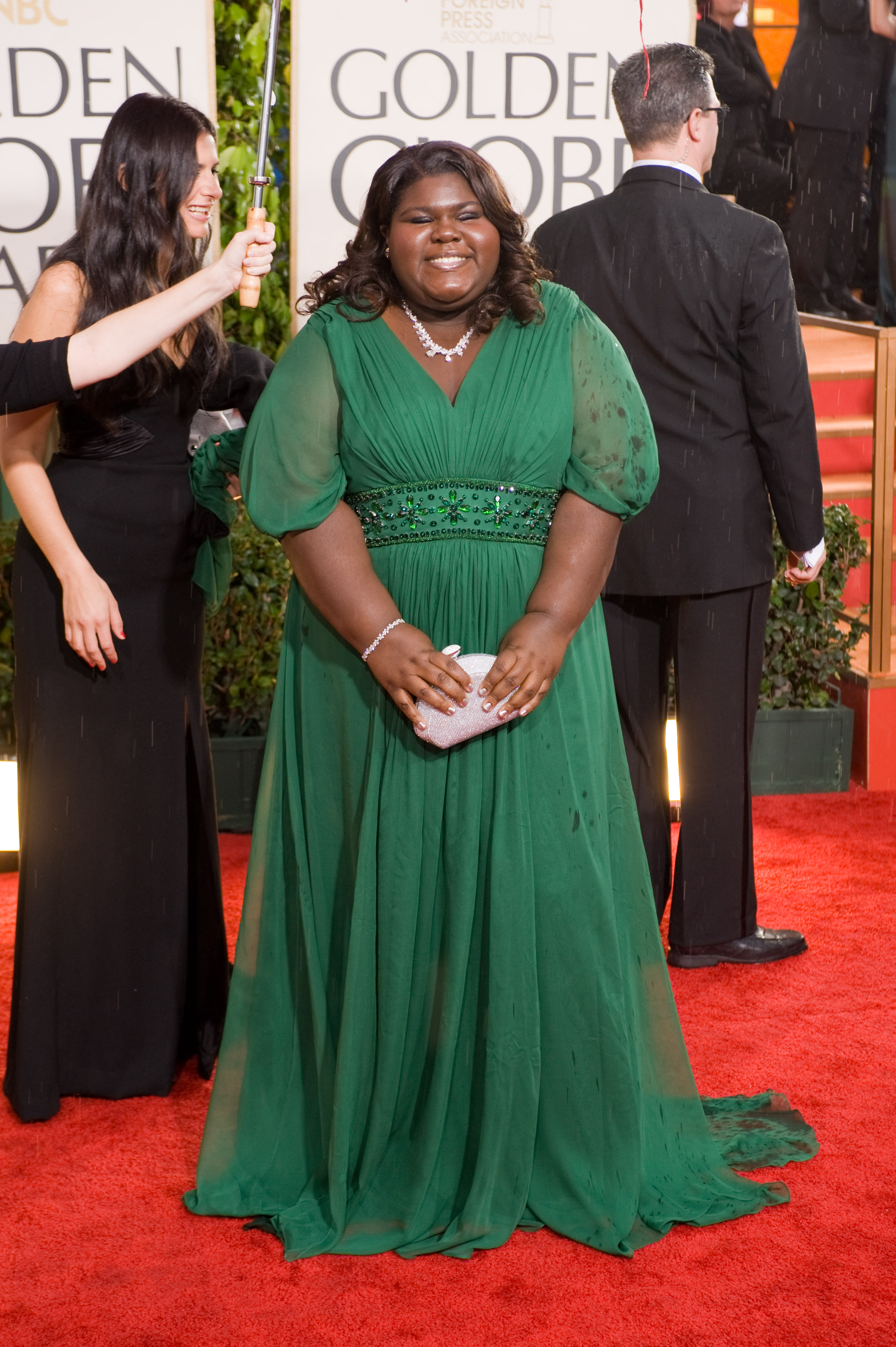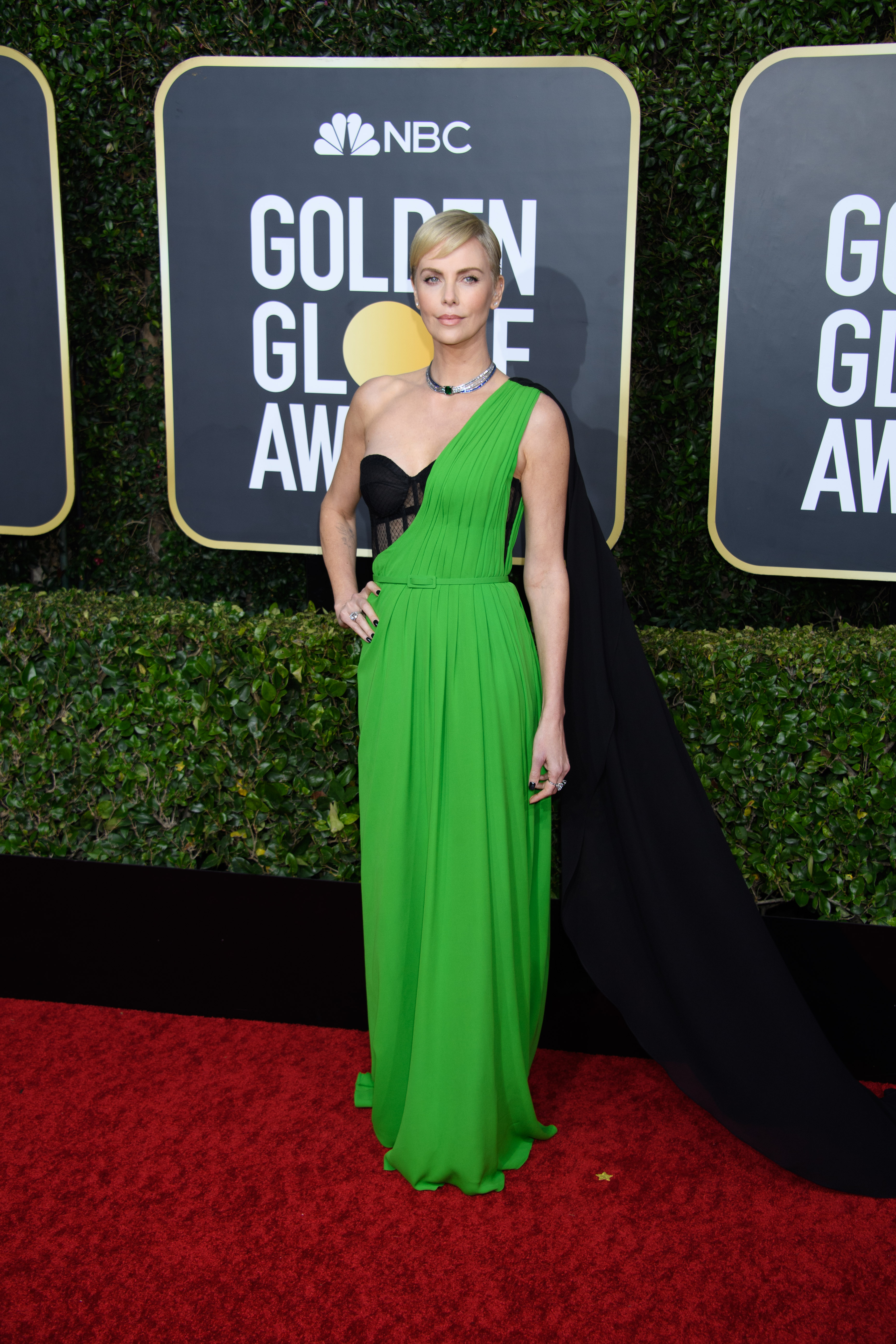 Above: Bright green, that is peaking now, is difficult to wear. Charlize Theron shows how.
Below: This year at the Golden Globes Hilary Swank went with an olive green which seems to be the color of choice for future mum's!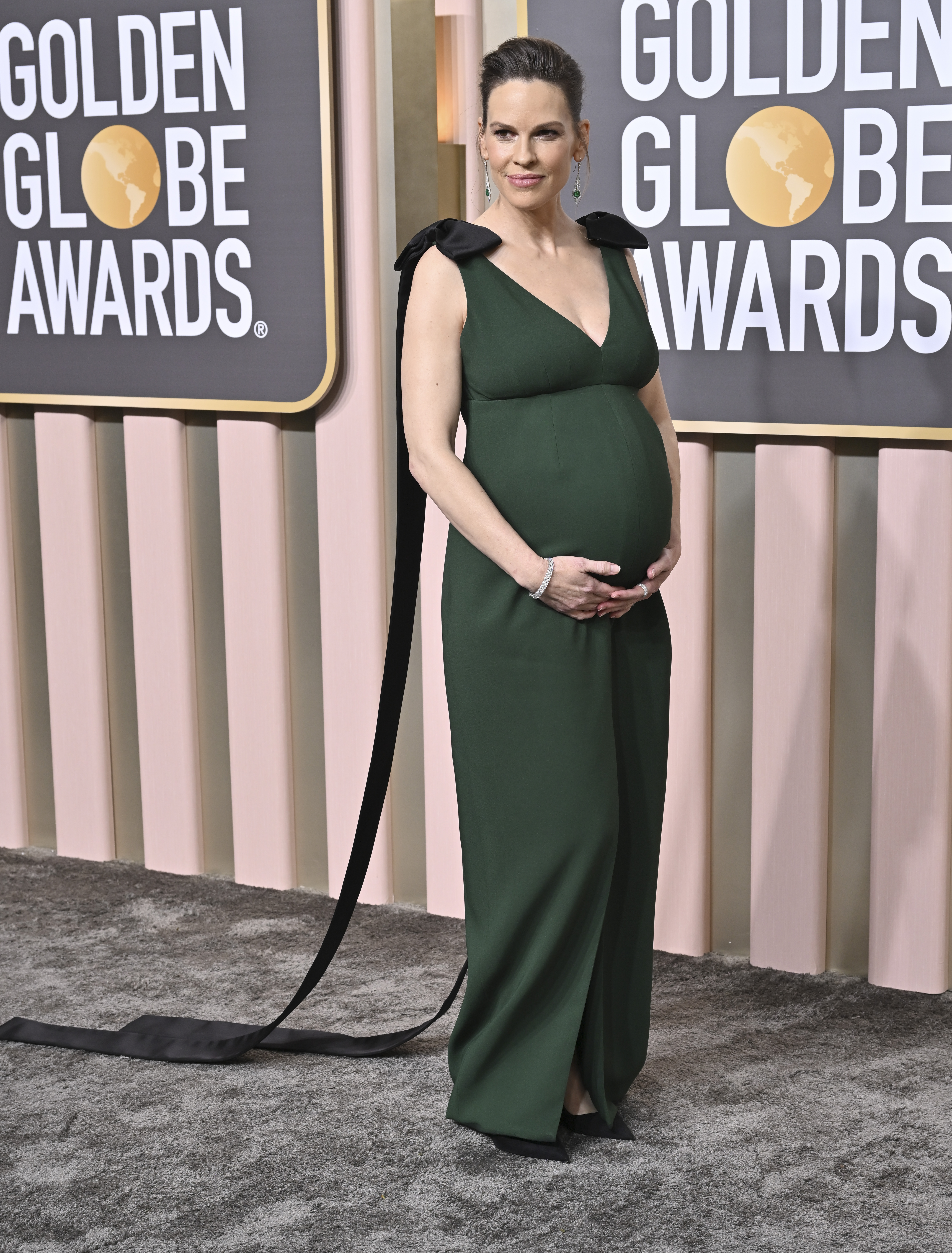 These stars look spectacular but designers, take note, what would be more helpful than using the color green, would be to incorporate sustainable materials into one's range, as has Oliver Tolentino – read more Here.