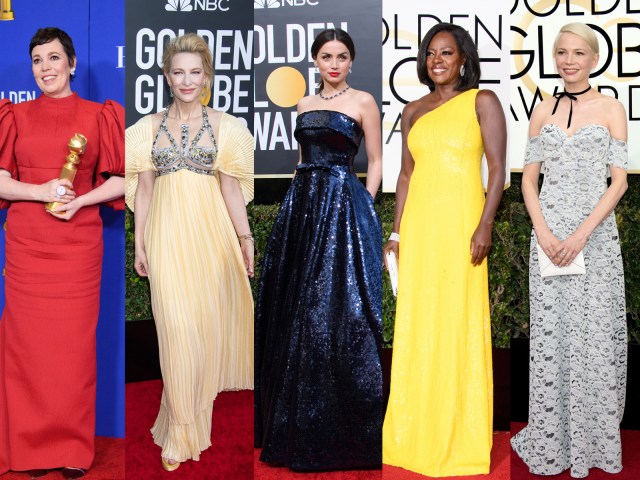 Golden Globes: Nominees – Style – Best Performance by an Actress in a Motion Picture Drama
December 13, 2022
—
Margaret Gardiner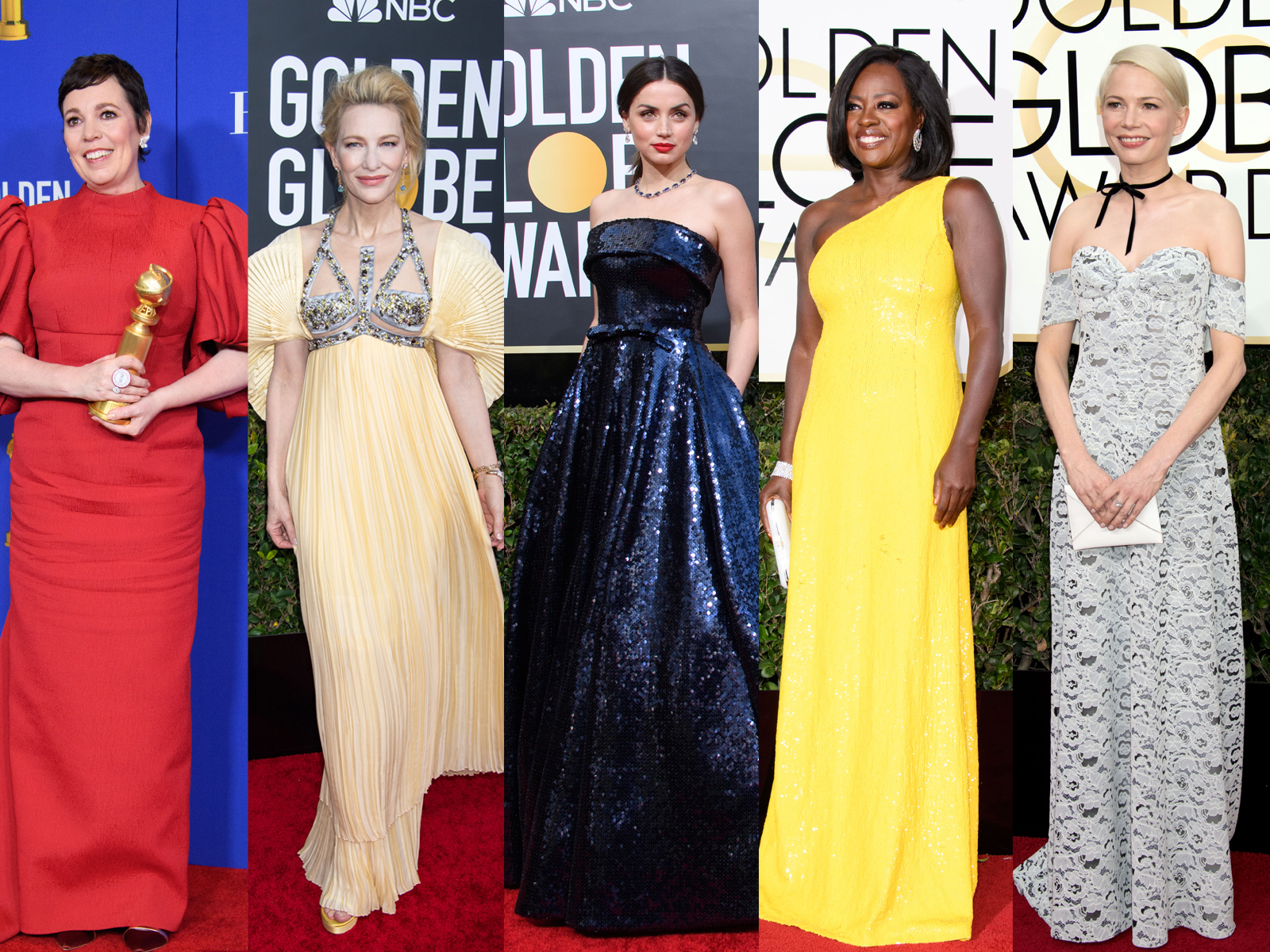 The fashion of the nominees for Golden Globes' Best Actress in a Motion Picture – Drama is all about individual style. All nominees have been nominated for a Golden Globe prior to 2023.
Four of the women have been nominated more than once, so we have a blueprint of what to expect on the red carpet. This is Ana de Armas' second nom – so in order to be equitable, we looked back at a recent festival to showcase her style choices.
First up and in no particular order, Michelle Williams is a seven-time nominee with two wins.
The Aussie goes for different and stylish. (r) The color of the melon dress is an unusual choice – then notice the blue detail that keeps the gown from slipping too far astray. It has a Flashdance feel to the neckline – though the total is all couture. Look for stylish with a side of uniqueness in her choices.
(l) The gray gown is simple elegance. The black bow at the neck takes it up to totally special.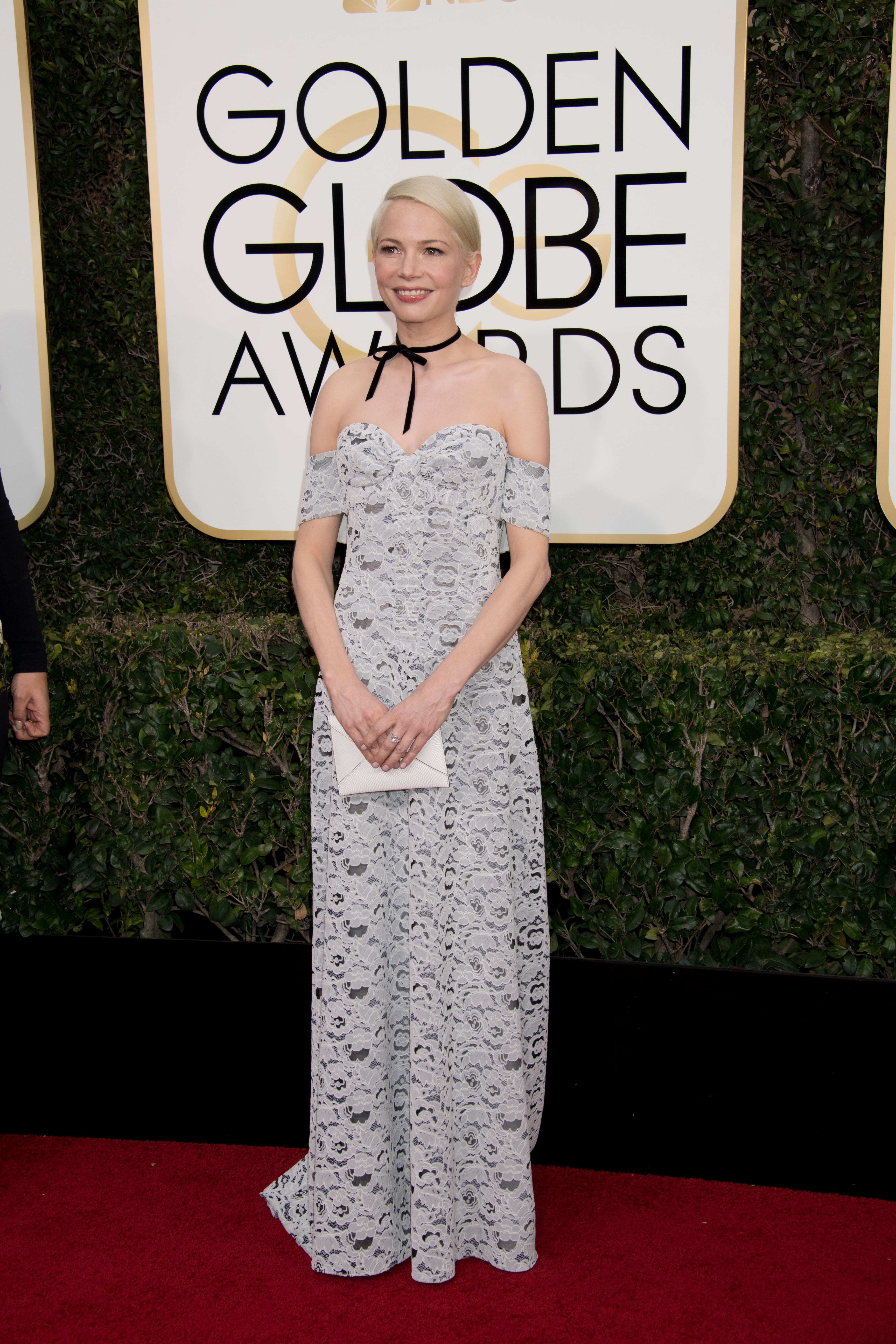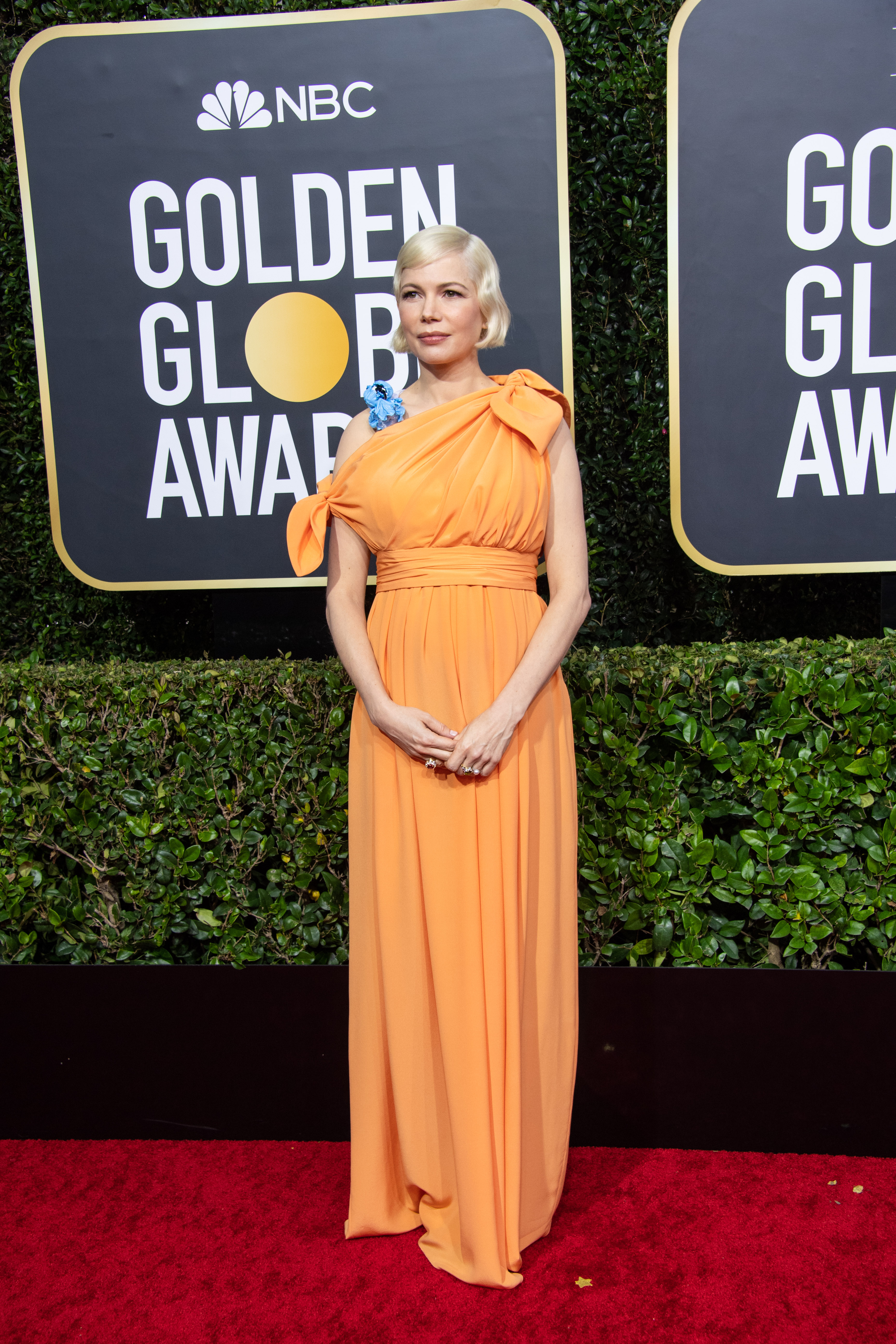 Viola Davis clocks in with seven nominations. She took home a globe for Best Supporting Actress for Fences.
Blessed with an incredible physique, bone structure, and talent, Ms Davis is a chameleon of color but never of cut. While she has stunned in traditional black, she embraces color.
Tailoring like her work on the big and little screen, is specific, subtle and effective.
She has the stop-and-stare quality that her gowns enhance.
She plays around with her hair going from blunt cut, to waves, to a stunning, full natural curl.
Look for form fitting elegance that conveys power.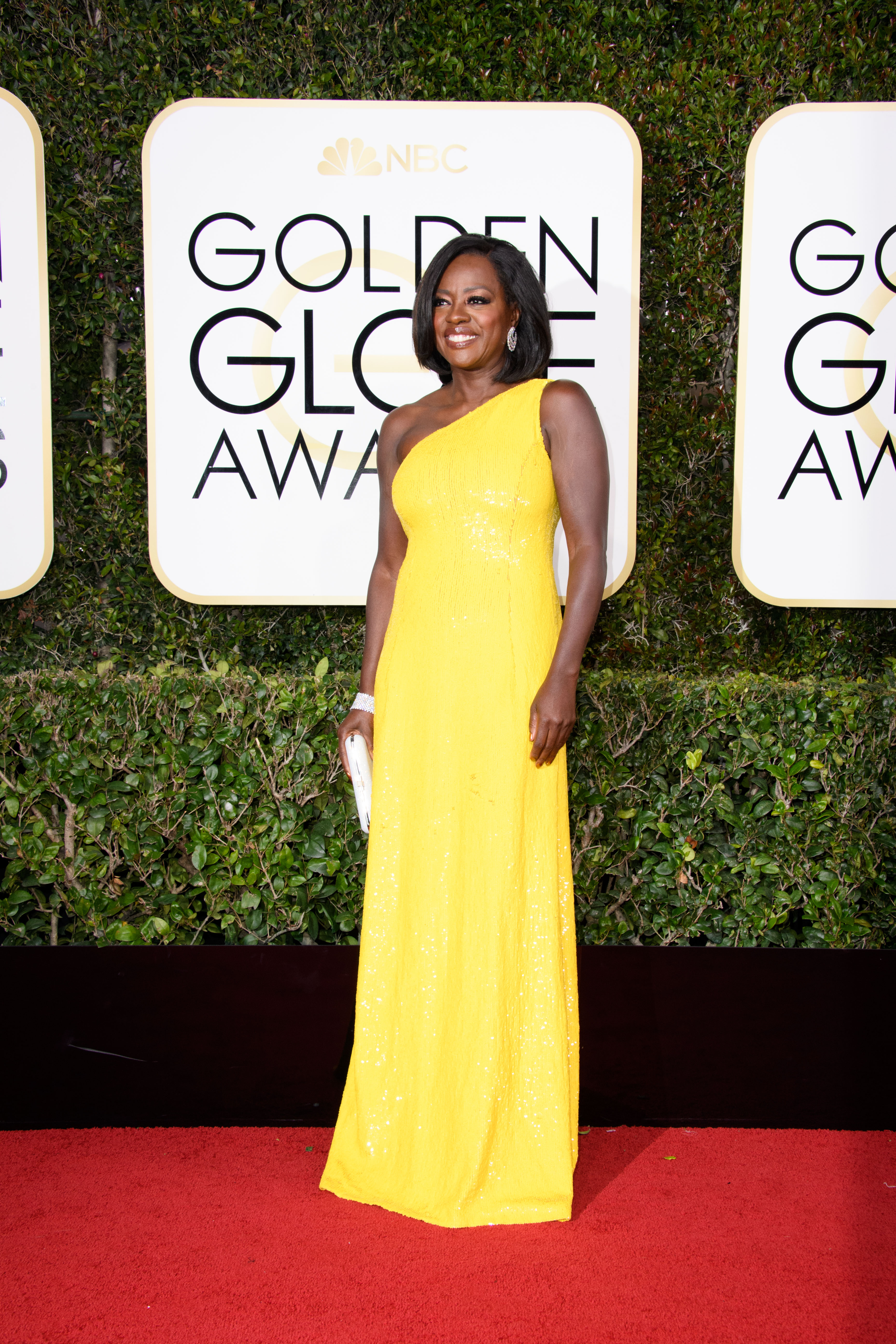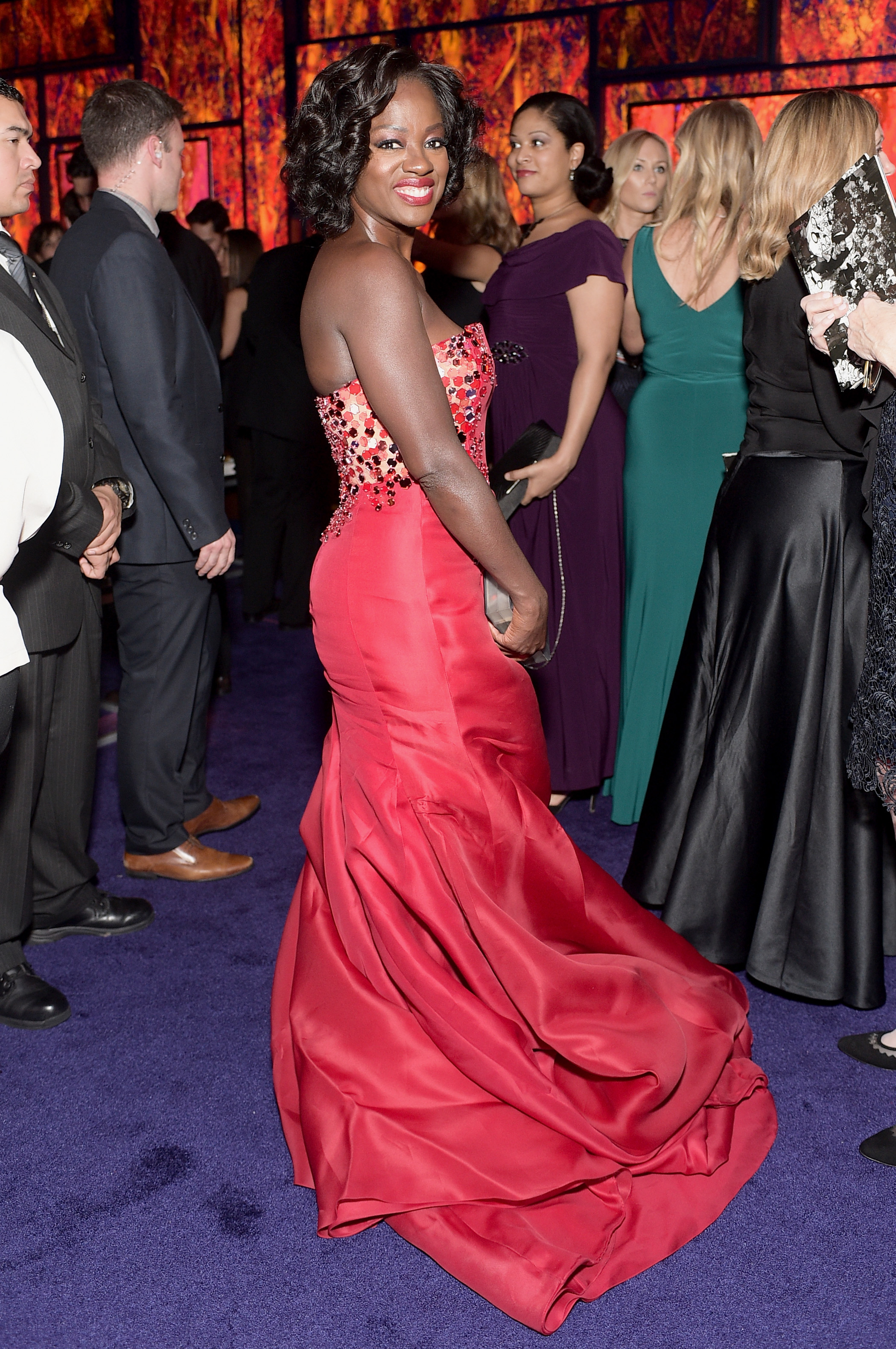 This is the Cuban-born's second Golden Globe nomination. Ana de Armas loves a full-on gown, the kind some little girls dream of wearing.
Indeed, in 2020, Twitter erupted when she appeared in the Ralph & Russo gown with Tiffany jewels, at the 79th Golden Globes, claiming the gown (which had pockets). It evoked the animated Anastasia.
(l) At the Venice Film Festival, she wore a 70s gown, plunging to the waist, with a romantic flowing skirt. Her hair: in a 50s glam side part.
Look for a classic fairy tale gown.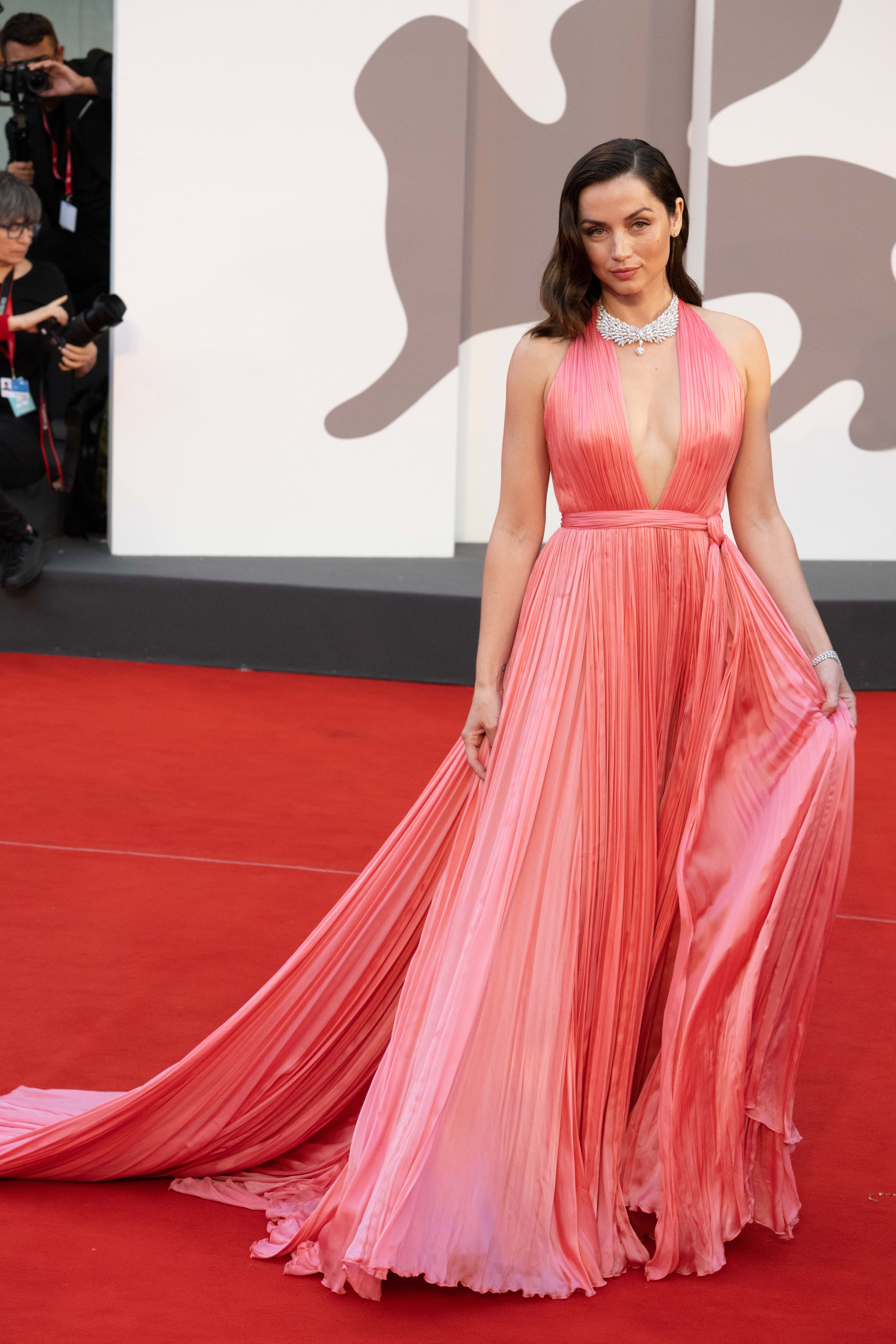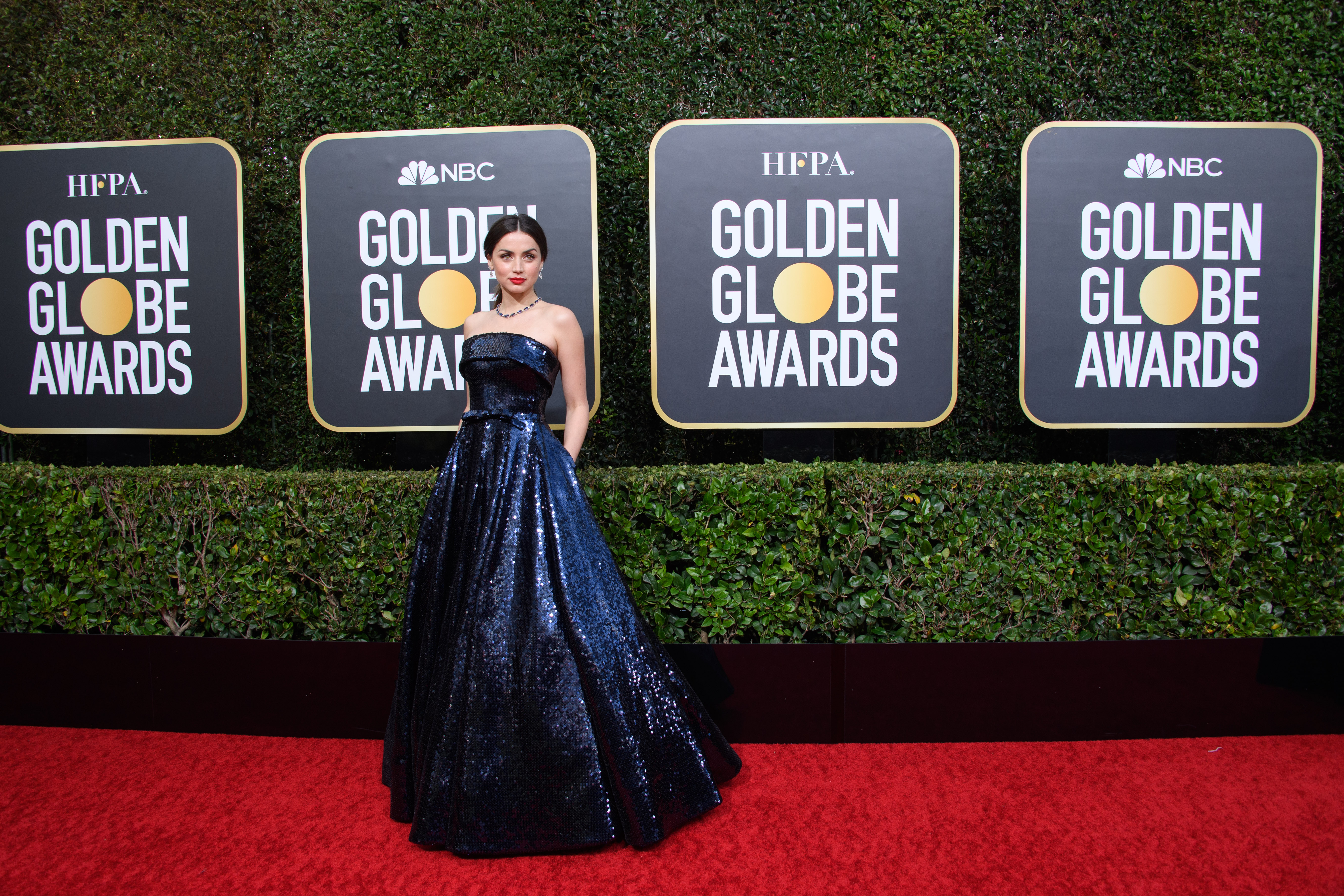 Cate Blanchett has been declared a style icon here at goldenglobes.com
She does "different" in a whole other way.
Her couture is so subtle, you could overlook it, but it shows her knowledge of fashion. Often the clothes tip their hat to another era.
She always owns the look. Her hair is seldom long. She goes for soft curls, up-dos, or side parts with a chignon.
Look for an homage to the past while updating it to something totally new.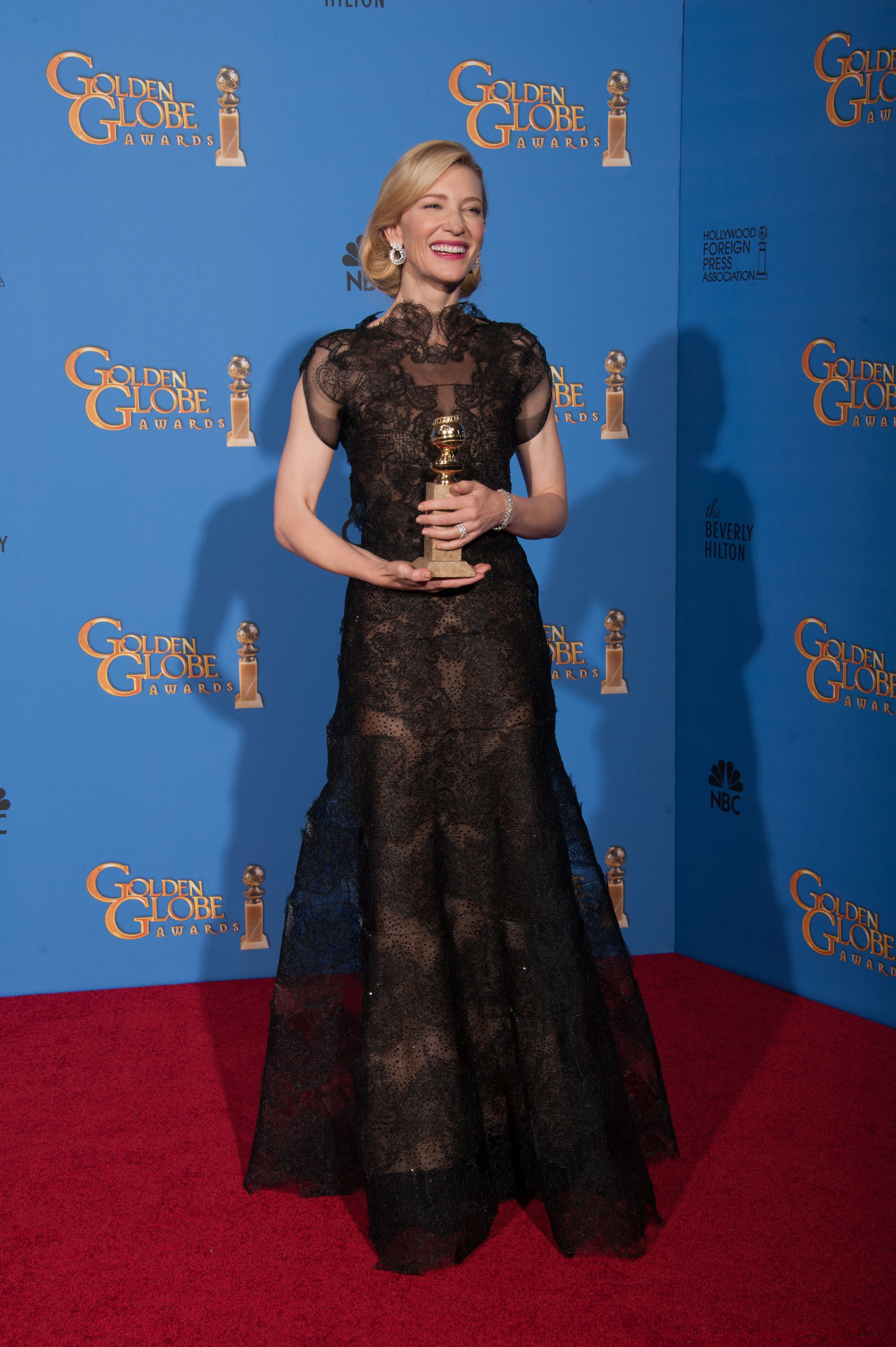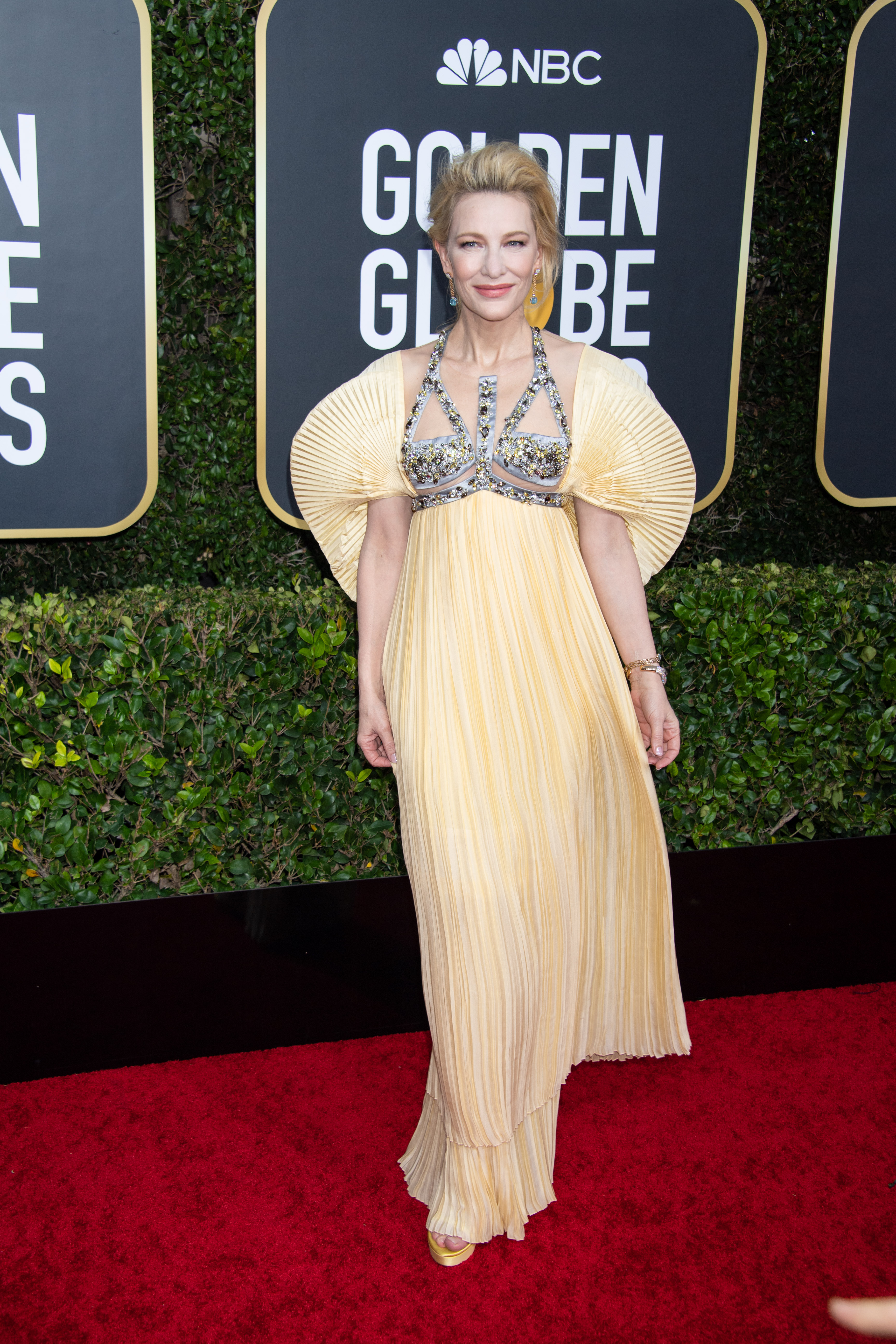 (r) Olivia Colman goes for no fuss. The red gown with simple lines is made special with the large sleeves that were trending at that time.
(l) The black gown is exquisite and goes down as her best one ever at the Globes. The off-the-shoulder gown is made more special with the neck and sleeve detail. Brava!
Look for: simplicity.
Come back to see other fashion breakdowns of the Golden Globe nominees.