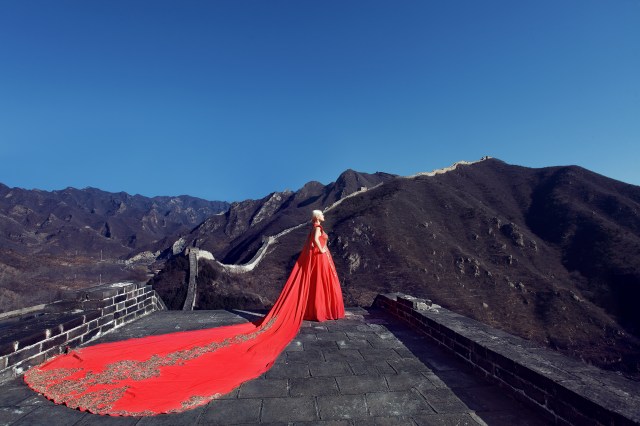 Kiki Wang, the 'Red Queen of Fashion'
February 14, 2022
—
Janet Susan R. Nepales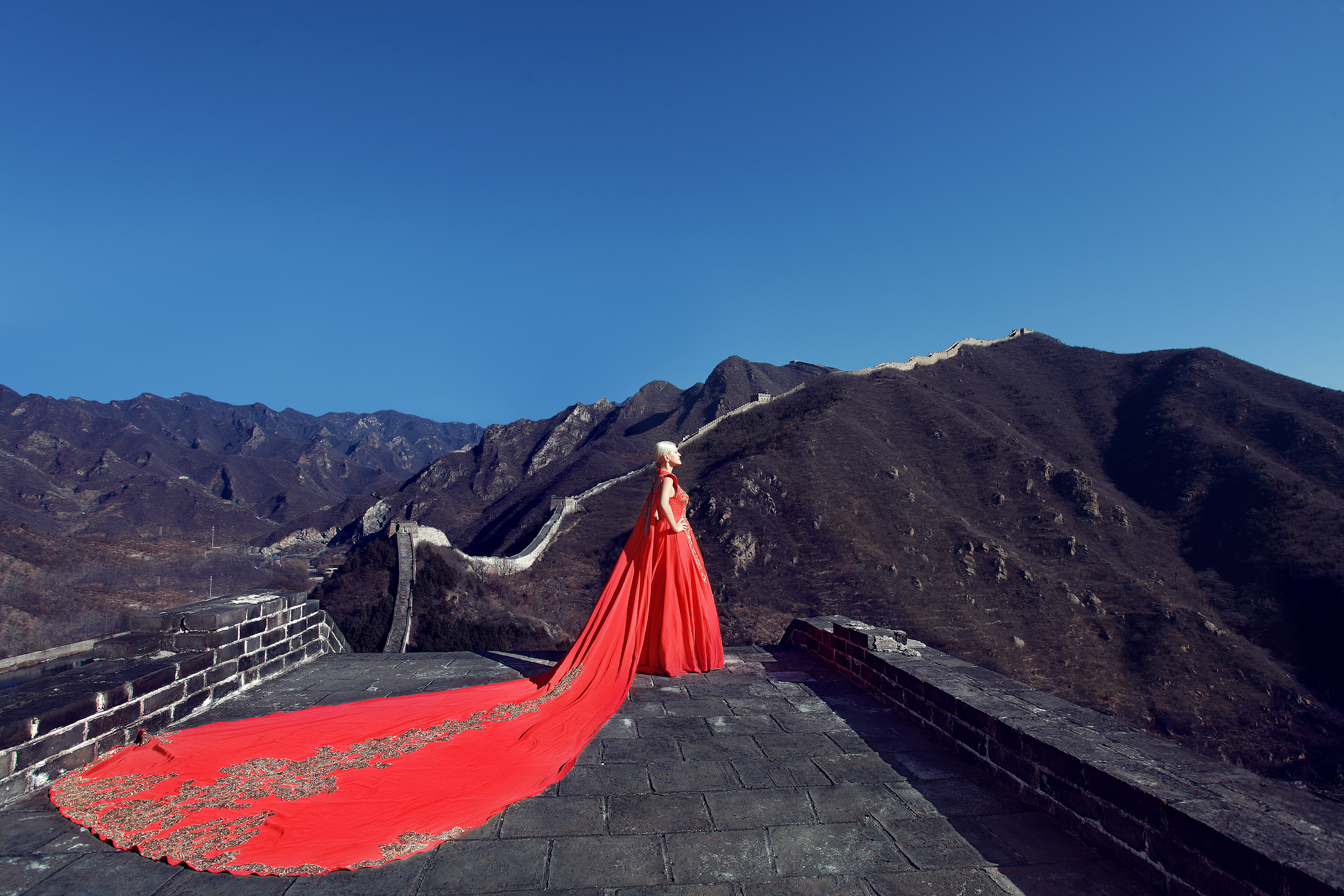 Kiki Wang is a rare fashion designer. While other couturiers use all the colors of the rainbow, Wang loves creating and designing outfits, gowns, and dresses using only her favorite color – red!
Dubbed the "Red Queen of Fashion," Wang has dressed a number of Hollywood actresses, royals, international supermodels, news anchors, and social influencers from all over the world who chose her as their favorite red (carpet) designer.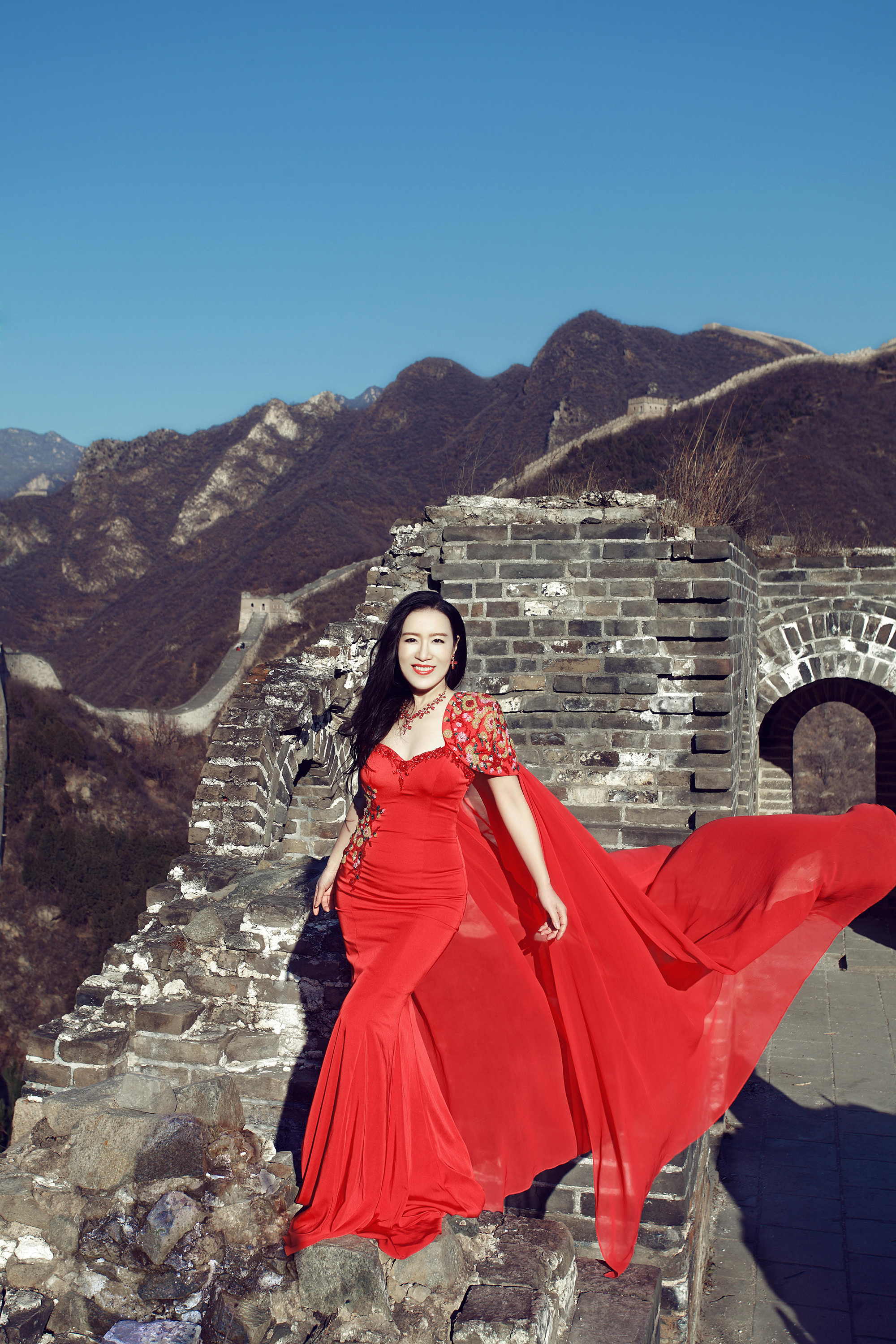 In 2019, Wang became the first and only designer who presented the largest red fashion show collection in the world with 300 models in the 5,000-seat Bao'an Stadium in Shenzhen, China. She is the first Chinese American designer to design for the New Face of Miss Marvel.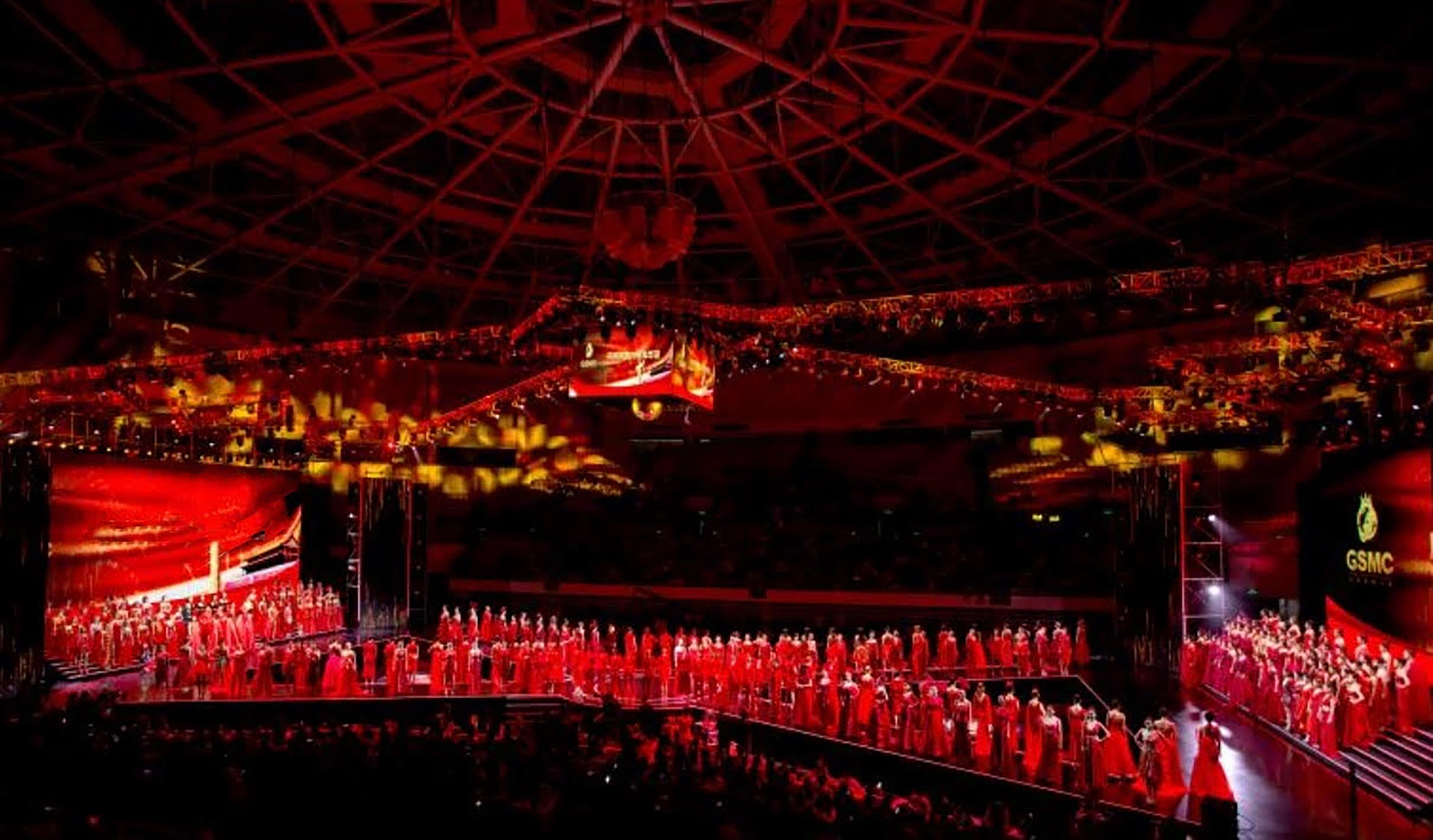 The Qinghai, China native's success story has been featured in many international magazines and TV programs. British magazine CVH 1st Class named her "Queen of Couture," a Chinese magazine titled her "Red Queen," New York magazine EPN Spotlight crowned her the "Empress of Fashion" and World News of Today declared her "Empress of Fashion Dreams." Her clothes have been worn by Hollywood, including Yvette Yates Redick ("Gotham," "Narcos: Mexico"), Carrie Bernans ("SWAT", "Ballers", "Black Panther"), Yvette Yates Redick ("Gotham," "Narcos: Mexico") and Carrie Bernans ("SWAT", "Ballers", "Black Panther").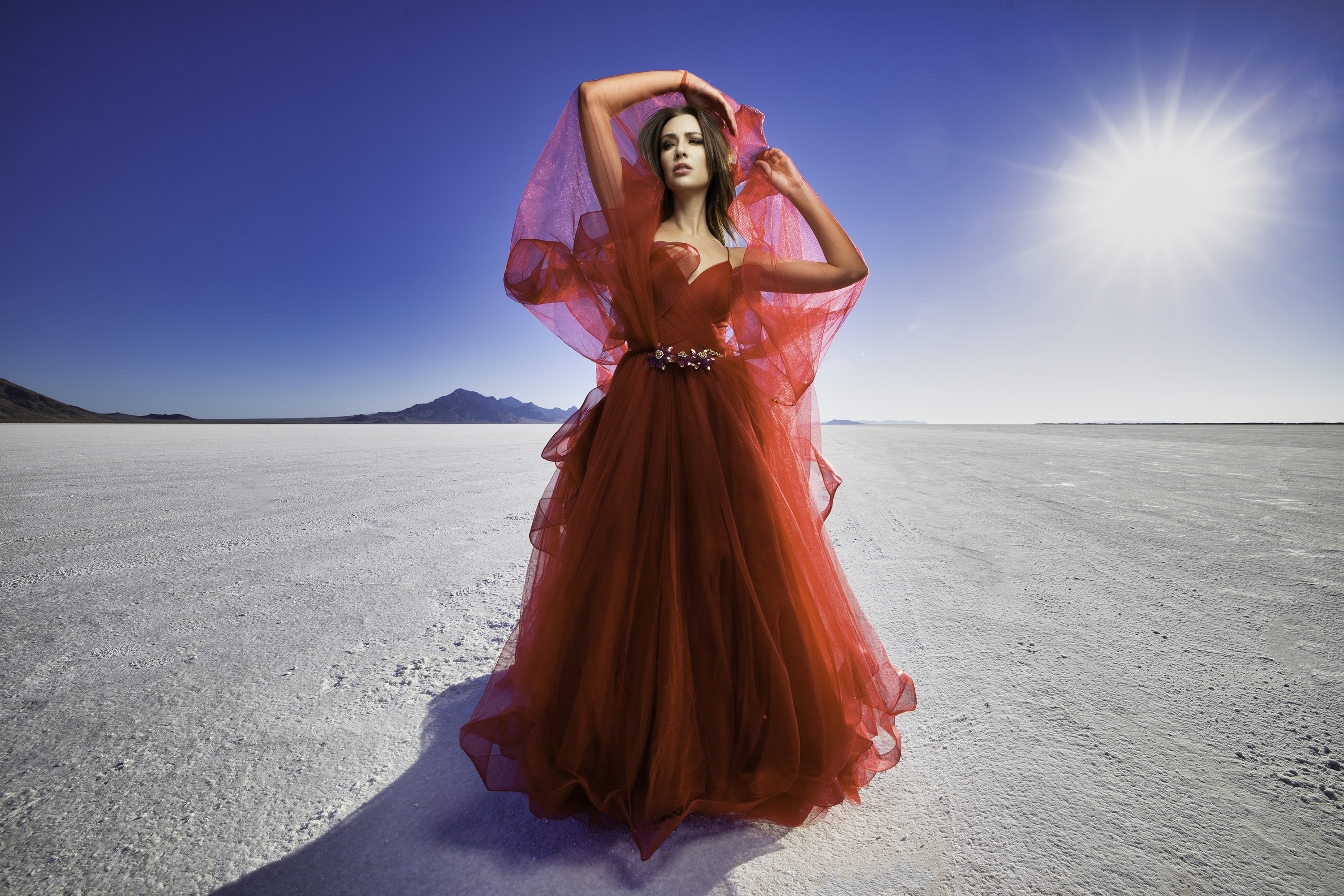 She has won many awards internationally, such as the Outstanding Entrepreneur Award, Best Costume Designer of the Year Award, International Fashion Master Award, and Empress of Fashion Award, to name a few. She recently showcased her red collection in Hollywood with the Search for Super Model competition in Los Angeles during the launch of Style LA magazine.
We interviewed Wang in between her travels and fashion shows. Below are excerpts from our conversation:
Why the passion for red creations?
Red represents life. When a baby is developing inside of the womb, the first organ to move is the heart. Our hearts are the ultimate beginning of a human being. The color of the heart is red. Red is the most powerful of all colors. Whenever I wear red, I feel powerful and energetic. As a celebrity fashion designer, I design different color dresses for red carpets like the Oscars, Golden Globes, Cannes, etc. But since I love red so much, I specifically create red collections to celebrate and cherish life, and hopefully to light up people's lives. Fashion is not just about beauty but also about positive energy, spirit uplifting, and lots of love and inspiration. I am happy I can use my talent to do something in fashion with my favorite color, red!
What does the color red signify for you?
Besides positive energy and power, red also means good luck, prosperity, longevity, and love. It is the most important color in Chinese weddings and the Lunar New Year. There is an old legend in China about Chinese people using the color red every New Year to scare away the monster Nian. So red also has special significance in Chinese culture. It brings good luck and happiness.
What is the significance of Valentine's Day to you? How do you celebrate Valentine's Day?
Valentine's day is very important. It's that time of the year to show love and appreciation to our loved ones. It's never too much to tell your loved ones how much you love them. I love celebrations, especially Valentine's Day and since it's all in red, it's my favorite holiday. As a single mother, I love to share this special day with my son, family, and friends. I wear red, of course, and prepare gifts for my family and friends.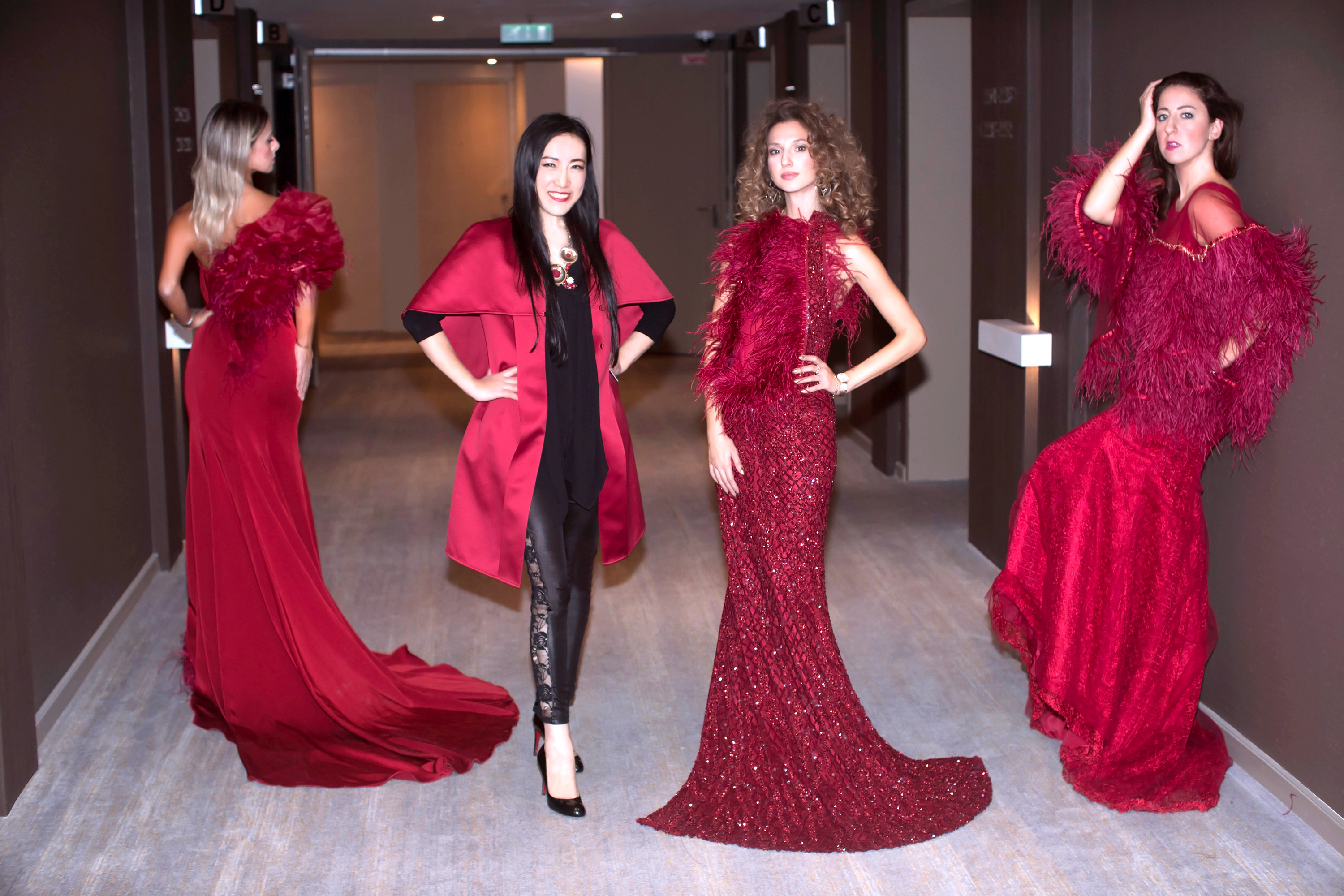 You have many titles but how does the title "Red Queen of Fashion" feel to you?
It's an honor. I'm so grateful and glad that people recognize and appreciate what I do. I hope to do something different in the fashion world. Not just to design clothes but also to connect people's hearts and inspire them with the color red. No matter what colors we have in our exteriors, we all share the same color of red for our hearts. Humanity is a big family. And I am proud to be part of this family.
Can you talk about being the first fashion designer to present the largest red fashion show in the world?
I am so proud to have participated in such a historical event. It was a $2 million-plus production. I was invited by the Global Super Model Contest of China to present the show. It was directed by the famous Chinese director Zhang Jizhong. It was totally different from our regular fashion shows. Just imagine having to fit and adjust clothing for 300 models in a very big and crowded room. We had a lot of people who worked together to help and it still felt like a war! It was a lot of physical work! But it was also a wonderful event and it was very successful.
This show was covered by CCTV, which is the state media of China, and various other media outlets in China and around the world. It was definitely one of the most exciting and unforgettable experiences I ever had as a fashion designer.
How and when did you start as a fashion designer?
I did not start as a fashion designer in the regular way. Although I loved fashion, as a straight-A student, I did not pursue fashion after high school. I got my undergraduate degree in finance from a top university in China and my MBA degree in the US. I worked as a territory manager for a Fortune 500 company before I decided to go back home for 10 years as a full-time mom.
After my son grew up, I wanted to reenter the workforce. I discovered it is really hard to get a good job. So I decided to give myself a job – the dream job of my childhood – to start my own journey as a fashion designer. I am very fortunate that I fulfilled my dream.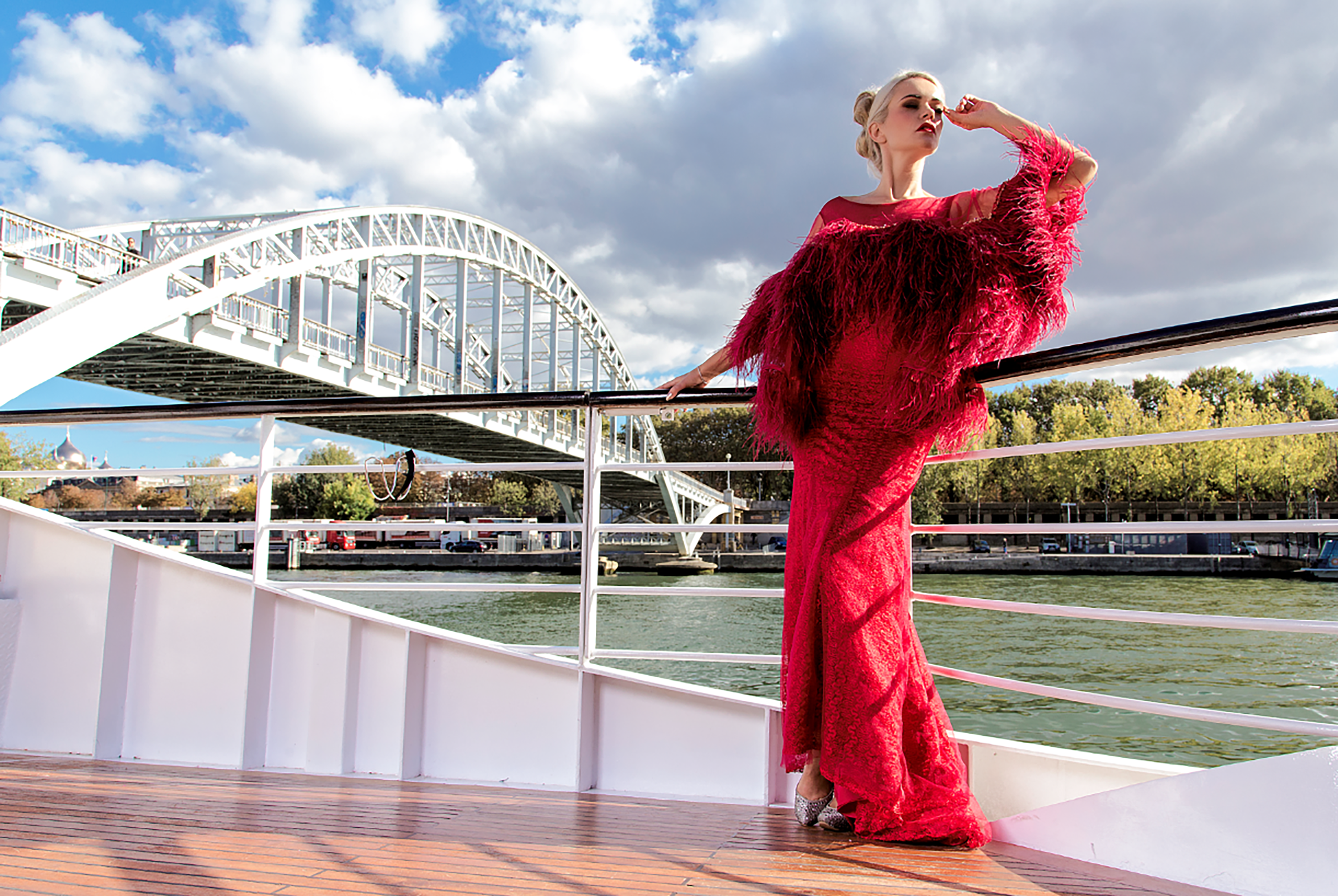 What inspired you to become one?
It was definitely a call from my soul. I believe everyone came to this world with a mission. That is why everyone is so different. We look different and have talent in different areas.
We just need to listen to our inner wisdom and follow its lead. I am very lucky that I found my mission and became who I was supposed to be when I was born.
I've loved fashion my whole life. I have never let my passion die. It's like a torch in the darkness, always there to light my way, no matter how many turns I have taken. It took a while but it's worth it.
What countries have you showcased your red collections in?
I have showcased my red collections in China, US, France, Korea, Japan, Dubai (UAE), England, and Italy.
What are your future projects?
I am finishing a three-series book about fashion and styling. I am also starting a fashion online program to help regular people learn to become fashionistas. I would love to showcase my designs in more countries. If I can inspire more people to pursue their dreams, I would be satisfied.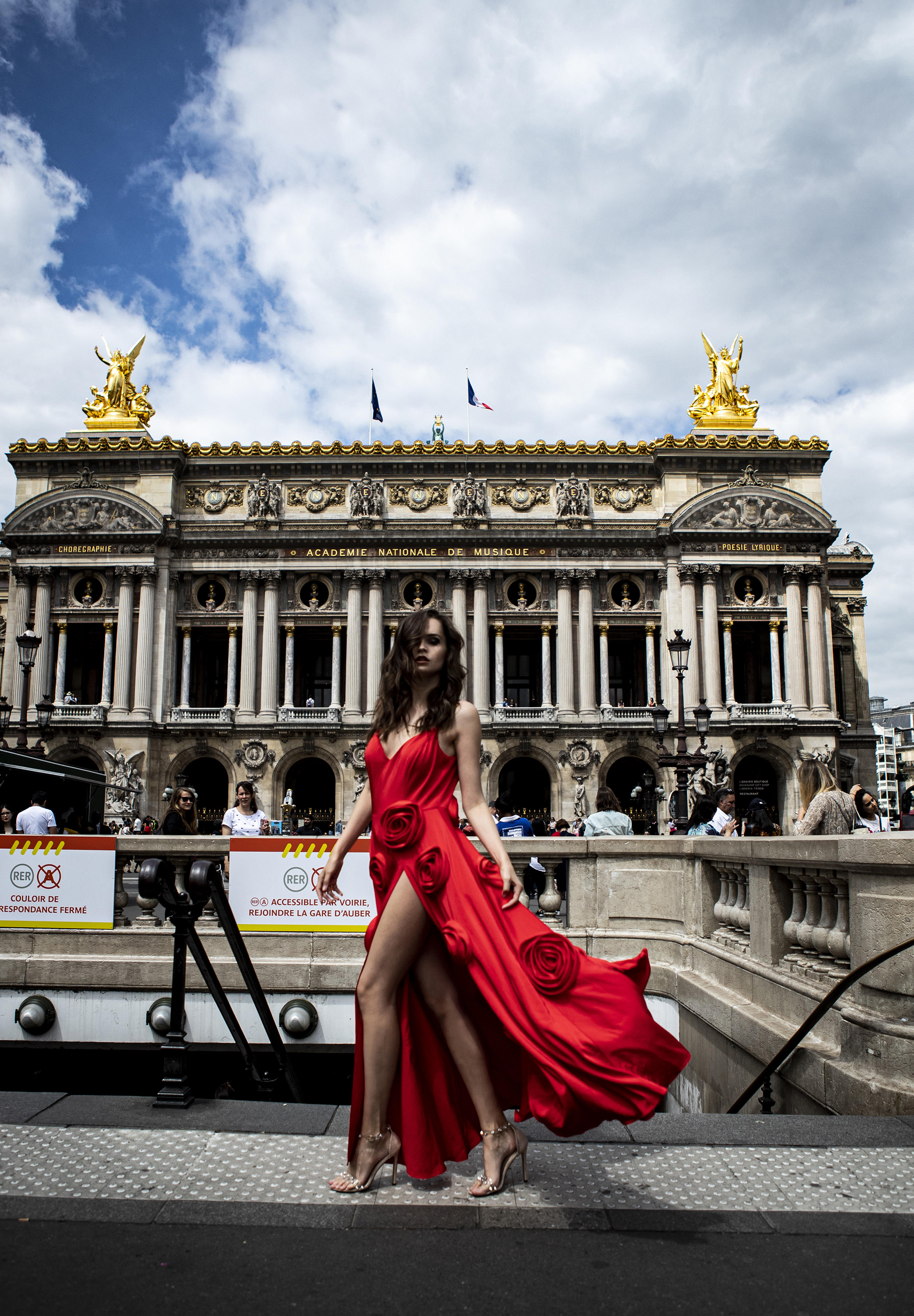 What charitable work are you involved in internationally?
I've worked with various charitable events internationally, from orphanages in China, to various charities in the US. We are starting our own charity organization this year to help those in need of clothes.
What advice would you give to aspiring designers who want to follow in your footsteps?
Nothing is impossible. Just get up and do it. Things will happen only when you actually act on them. But always prepare to put in that extra effort to make your dream come true. This business is very competitive and you have to stand out. Always focus on your goal instead of your skin color or your gender. People will appreciate you more than you can imagine. I have been very grateful that so many people gave me their full support when I first started.
At the end of the day, most people will care more about your work than they will care about your background. Your work is everything.