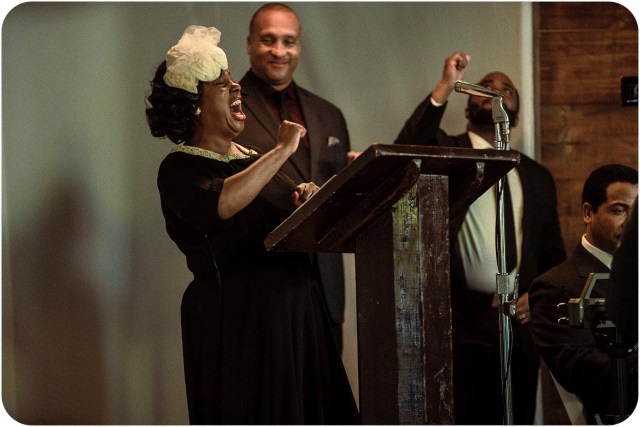 Ledisi as Mahalia Jackson: Ericka Nicole Malone Writes a Woman Ahead of her Time
March 17, 2023
—
Margaret Gardiner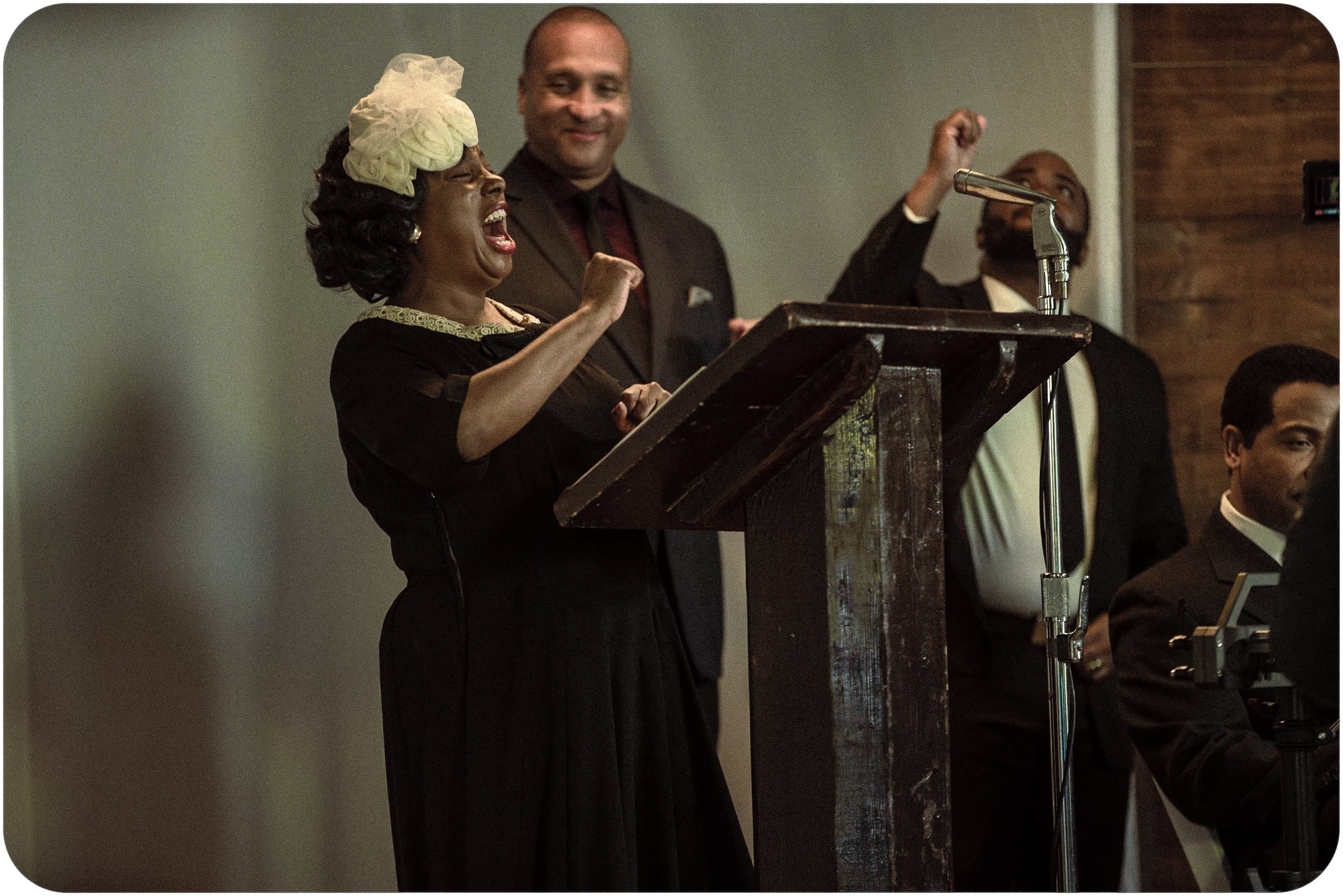 In the moments before Martin Luther King's "I Have A Dream" speech, a woman's voice could be heard calling, "Tell them about the dream, Martin." Video footage and historians note that the Reverend King appears to put aside his notes and raises his voice to speak off the cuff, his voice resonating across the throngs of people gathered on the mall in Washington DC, to reach around the world as the speech is being documented, entering the annals of history.
Most Black people are aware of the woman who called out those words. But she is less recognized amongst those who are not Black, either in America or in the international community.
Mahalia Jackson was the woman who raised her voice in support to the civil rights leader. She had just concluded singing for the crowd, as she had at many a civil rights gathering in America at that time.
Jackson (1911-1972) was a renowned gospel blues singer, who by the time she died had amassed a fortune of over $8 million. She had sung before integrated audiences – though often in the South she had been forced to enter through the back door before making her way to the stage.
She was the first gospel artist to appear on the Billboard charts for two weeks. She was celebrated in Europe, and sang for the Emperor in Japan.
It may be shocking for a foreigner to learn that she was only a second generation free person. Both her maternal and paternal grandparents had been slaves. Her youth was not an easy one. She suffered abuse and turned for refuge to the church, where her powerful voice was discovered, honed and celebrated.
She made a name for herself singing gospel blues and turned down vast sums of money to appear in Las Vegas, on the grounds that alcohol would have been served while she would be performing.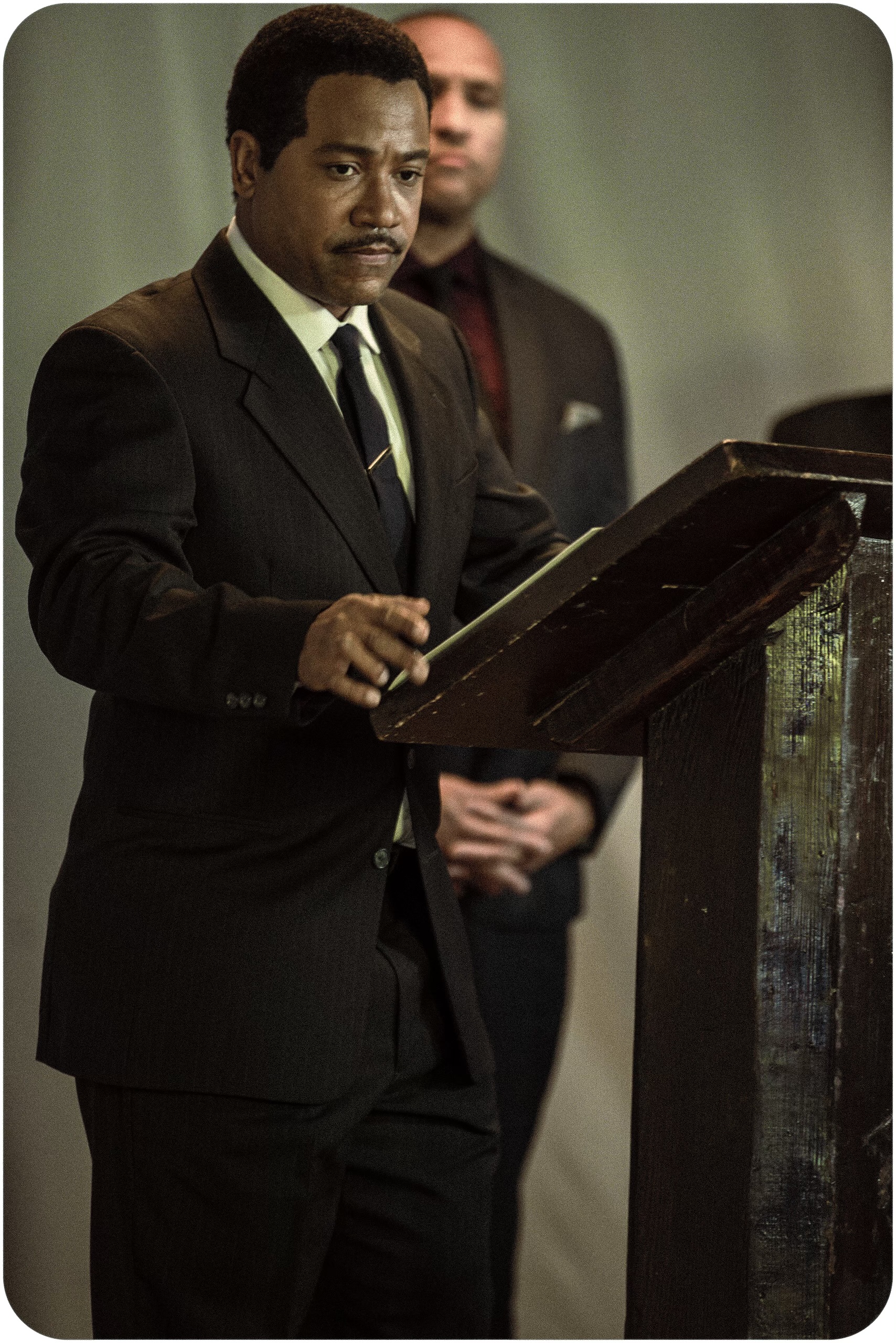 Jackson sponsored many civil rights demonstrations and gatherings and was a confidante of Dr. King. Their 18 year age difference allowed her to be an elder sister figure to him, someone he valued enough to call after a hard day of protests, sometimes at 3am, for her to sing to him and soothe the incredible weight he carried from the battle to bring equality to Black people.
Now, her story has been made into a film, directed by Denise Dowse, and starring Ledisi as the titular character with Columbus Short as Dr. King. Remember Me: The Mahalia Jackson Story, is currently available to be seen on Hulu. It has garnered its executive producer and writer, Ericka Nicole Malone, an NAACP Image Award for Outstanding Breakthrough Creative in a Motion Picture.
The music reflects the Christian hymn book. Malone was unable to secure the rights to Mahalia Jackson's library of music, so, resourcefully, took hymns like "Amazing Grace," that were in the public domain, and reinterpreted them in the style of Mahalia Jackson, with the help of her music supervisor, Paul Wright III and Melvin "Maestro" Lightford, who also wrote songs for the score. "How I Got Over" was the one Mahalia Jackson song that was not licensed that fans will recognize in the film.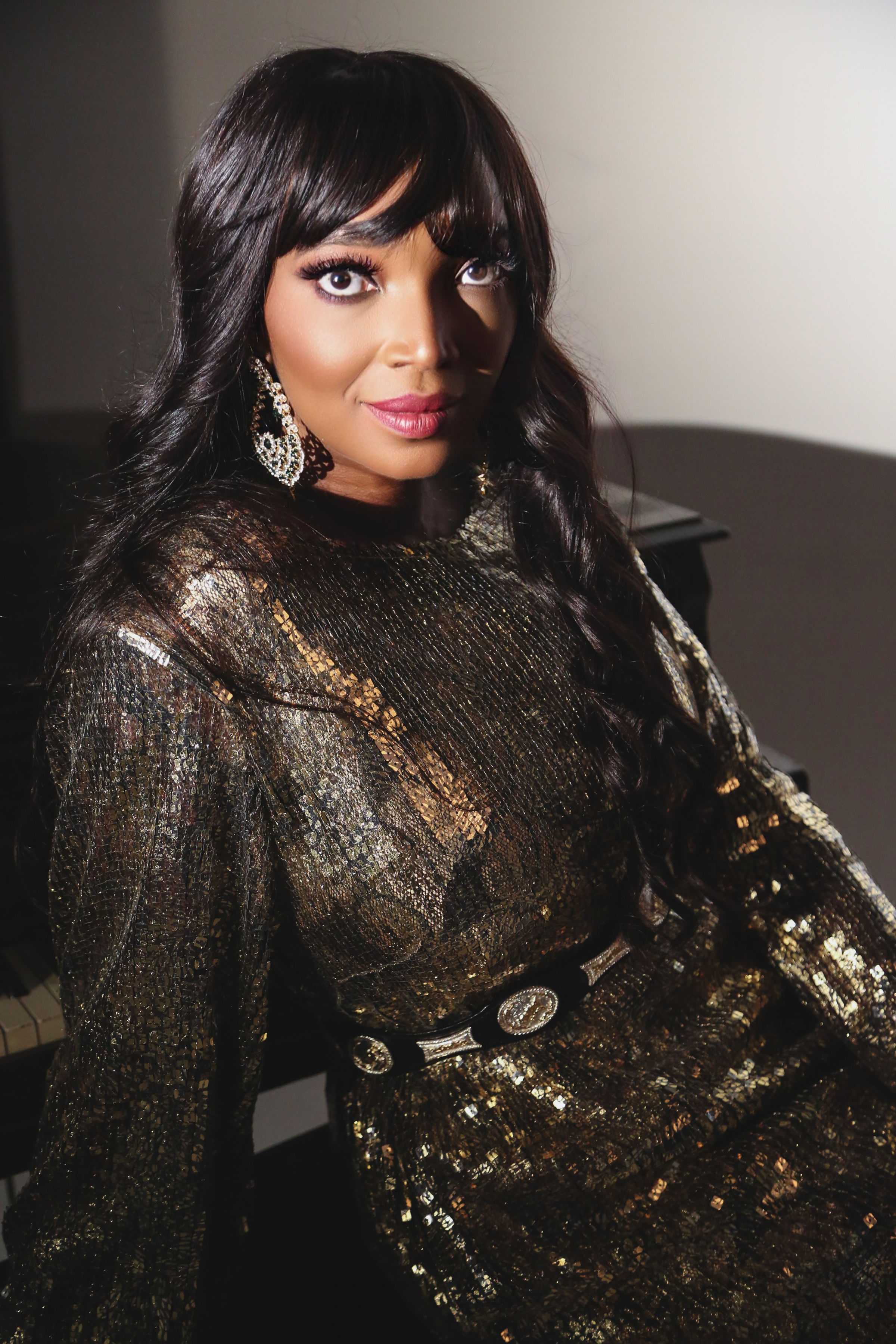 In many ways the film documents some of the great names of jazz as well as blues. We witness the great Duke Ellington, Charlie Parker, and Cab Calloway, and the vibrant life that Black America contributed to the influencers of music world wide.
Despite the personal challenges of Jackson's life, this is a film about hope, positivity and one woman's determination to live her vision and change the world. Ericka Nicole Malone puts it this way in an interview via Zoom: "It is due to the efforts of Dr Martin Luther King and Mahalia Jackson that I am living the life I do today."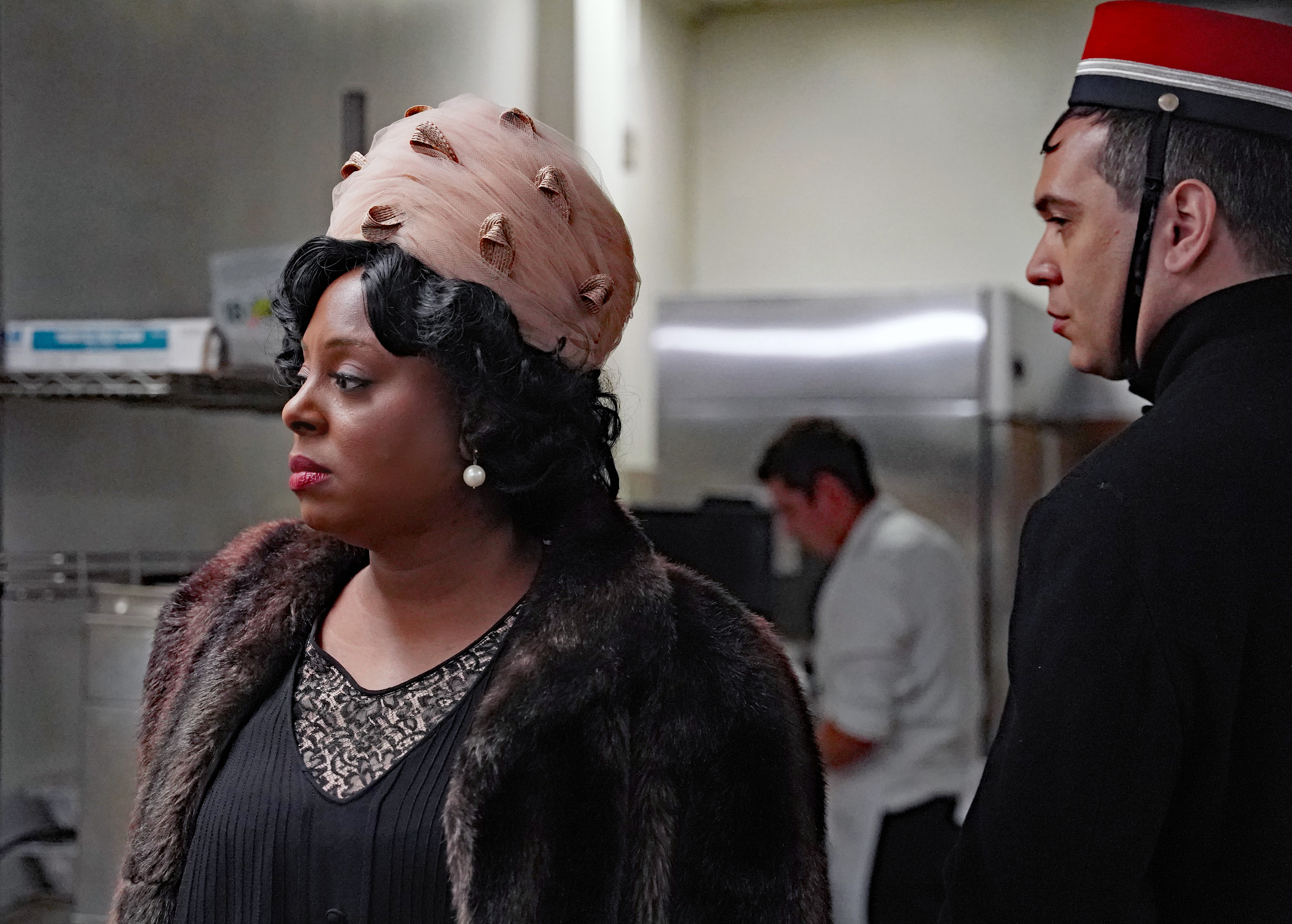 Malone (Ward of the State), who hails from Louisville, Kentucky, is a producer, director, writer and song writer, having earned her way through college creating plays for theater; she also wrote a song for the film: "Welcome Home."
Malone continues the Zoom interview to explain her need to tell stories. "I was raised in a primarily white neighborhood. In the summers, I would spend my time in a predominantly Black neighborhood in the South with my grandma. I grew up with friends of all races.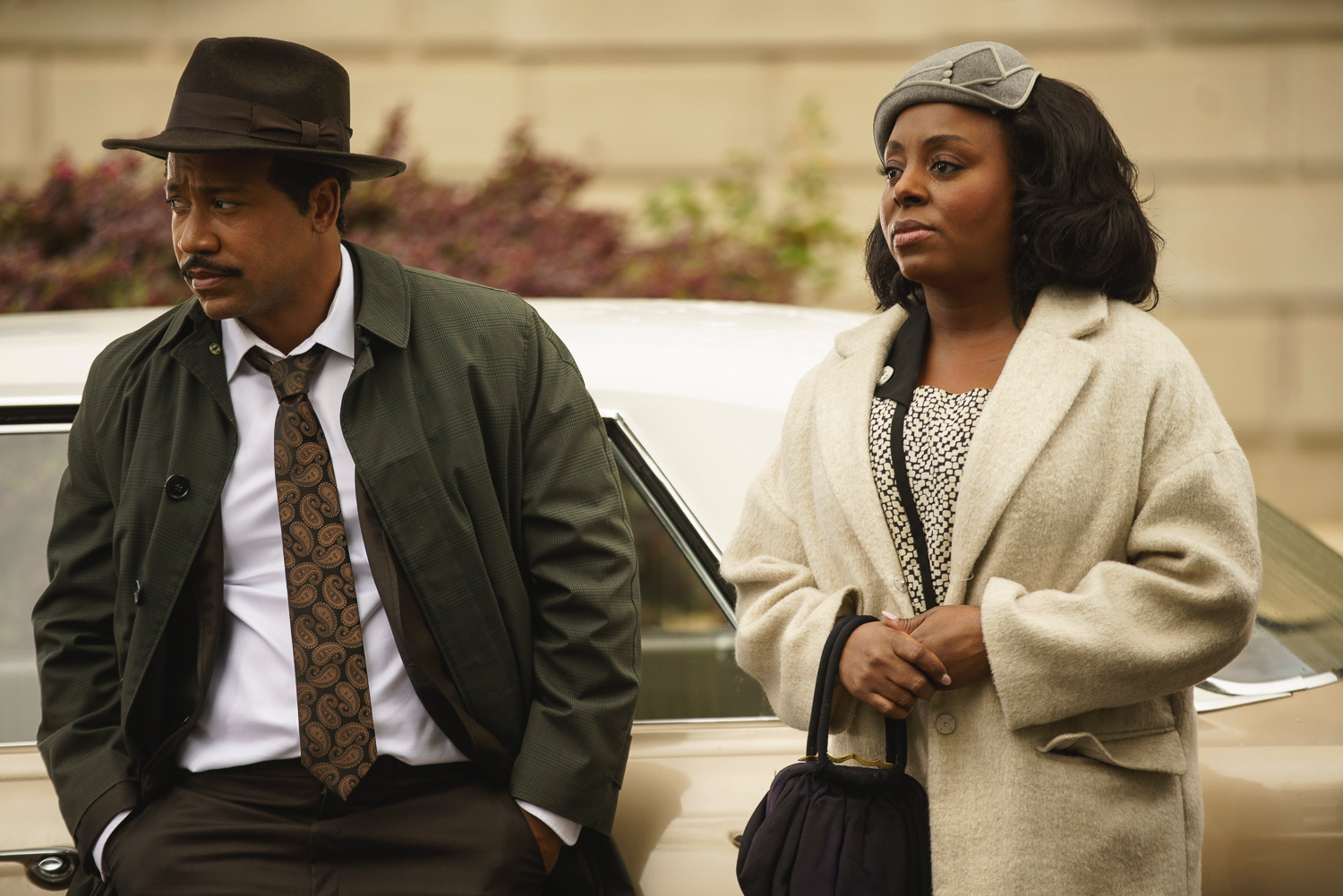 "When I was with my white friends, I would see them on their bikes, and I would see their freedom. They didn't see there were limits to their life. I didn't want limits either. I knew there were limits placed on me. I decided: I am not going to accept them.
"I wanted to write and create and kick through doors that were shut in my face. I would not let the doors stop me. I wanted to write stories about Black life, like I was brought into stories about white life through the Brady Bunch and other shows. As a little Black girl it was very natural for me to watch the story where the protagonists were white. I noticed there were not that many shows where white America was brought into the life of what it was like to be Black.
"It's not that it's so different, but it is different. I wanted to write stories for different races where people could see hope, and see the beauty of it. That's why it's so important to create stories of color where people can see themselves. Every race and religion can come and be a part of it."