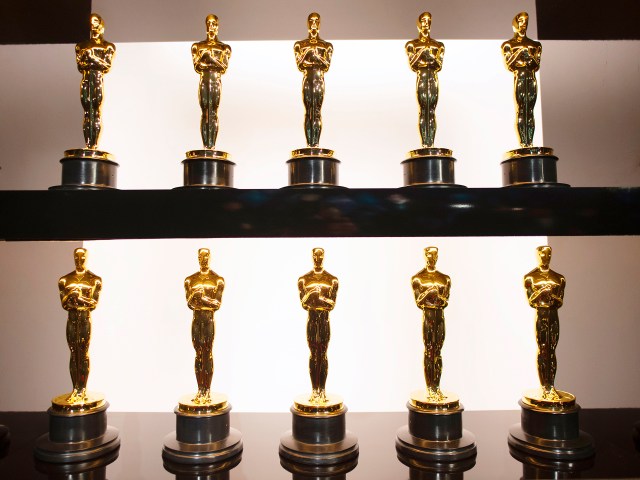 Makeup and Hairstyling: the alchemy category of the Oscars
March 11, 2023
—
Andrés Correa Guatarasma
Magic, lighting, cinematography, dermatology, cosmetology, hairdressing, dentistry, painting, engineering, chemistry, alchemy, aesthetics, and prosthetics: these crafts all combine and melt into a parallel universe of illusion that help actors disappear into their roles. These techniques and artifices create illusions that work for drama, horror, comedy, musicals, science fiction, and period films.
Among all the 24 categories that compete for an Oscar of the Academy, Makeup and Hairstyling is one of the most complex, being both artistic and technical. It requires early hours of work with the actors, sometimes before anybody else gets in the set, and then late sessions to deconstruct and put them back to "normal"… until the next dawn.
The ten films shortlisted in the Makeup and Hairstyling category for the 95th Academy Awards are All Quiet on the Western Front, Amsterdam, Babylon, Black Panther: Wakanda Forever, Blonde, Crimes of the Future, Elvis, Emancipation, The Batman, and The Whale.
These five made the final cut and got nominated:
All Quiet on the Western Front (Heike Merker and Linda Eisenhamerová)
Based on the epic novel by Erich Maria Remarque, this movie is replete with all the horrors, wounds, tiredness, dust, dirt, mess, scars, despair, and walking ghosts of WW1. The team created by Merker, who is German, and Eisenhamerová, who is Czech, are nominated for their first Oscar. Mud was a primary element, and the mustaches were also a challenge in this production. Merker has said that for these mostly male characters, she was inspired by Peter Jackson's 2018 documentary They Shall Not Grow Old, about soldiers in the trenches in WWI, using never-before-seen footage.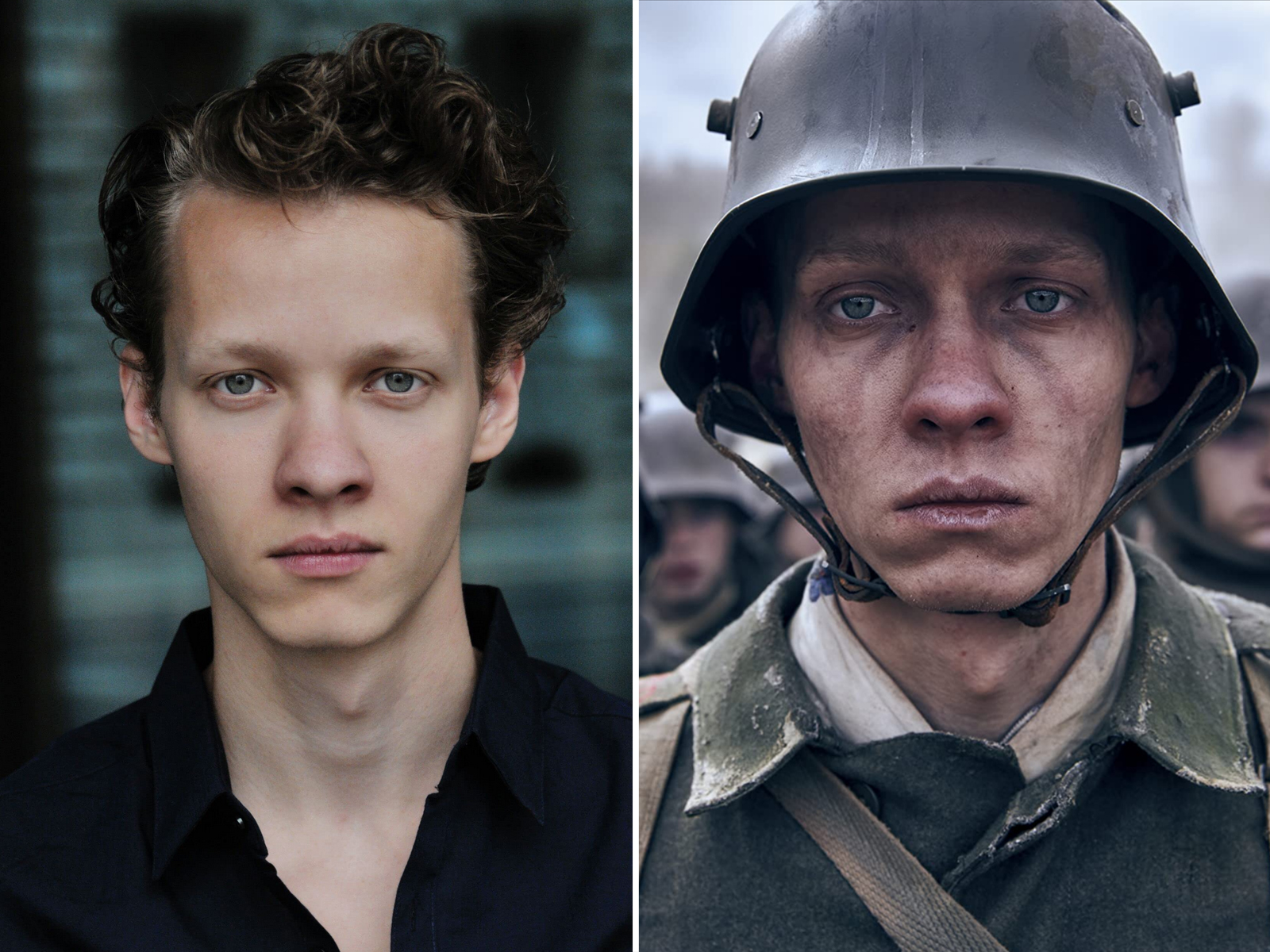 Black Panther: Wakanda Forever (Camille Friend and Joel Harlow)
This Marvel superhero film is a sequel and the West African characters have aged. Friend said she did a lot of research about the Mayans to create the look of the Talokanil race. "One thing I love about Marvel is it gives you all the tools to make everything happen," she said in an interview with GoldDerby. "They didn't say, 'oh Camille, we want it to look like this.' They were like, 'here is the movie, you create, you design, you dream.'"
Harlow won an Oscar in 2010 for Star Trek and was later nominated for The Lone Ranger (2014), and Star Trek Beyond (2017).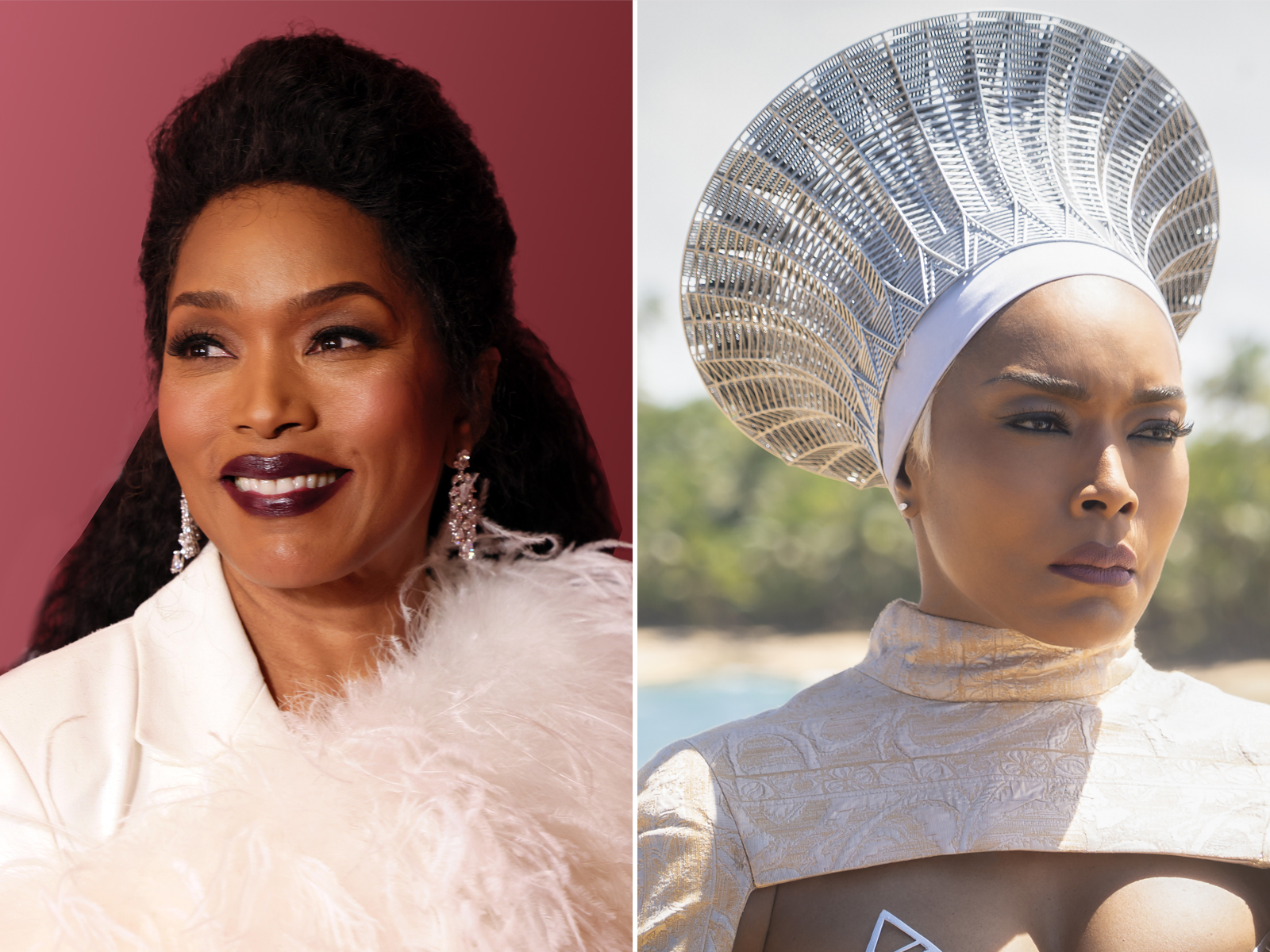 Elvis (Mark Coulier, Jason Baird, and Aldo Signoretti)
When everybody "knows" how the character is supposed to look, the challenges can be bigger. This is most certainly the case in the biopic of one the greatest singers and entertainers of all time: Elvis Presley. The movie covers two decades of his adult life – with his hair always playing a significant role. The lead actor (Austin Butler) was 28 during the shooting and had to look up to 42. Tom Hanks who played Colonel Tom Parker also had to appear older and fatter. An international team made all that possible, Coulier from the UK, Baird from Australia, and Signoretti who is Italian. "What do you do to (the actors) to find that character? I think it's always less-is-more," Coulier told Screen International last month.
This is the fourth Oscar nomination for Signoretti, after Moulin Rouge! (2002), Apocalypto (2007), and Il Divo (2010). Coulier, who is famous for working with Meryl Streep for over 40 years, won his first Oscar for transforming her into Margaret Thatcher for The Iron Lady (2012). He won again for The Grand Budapest Hotel (2015) and was later nominated for Pinocchio (2021).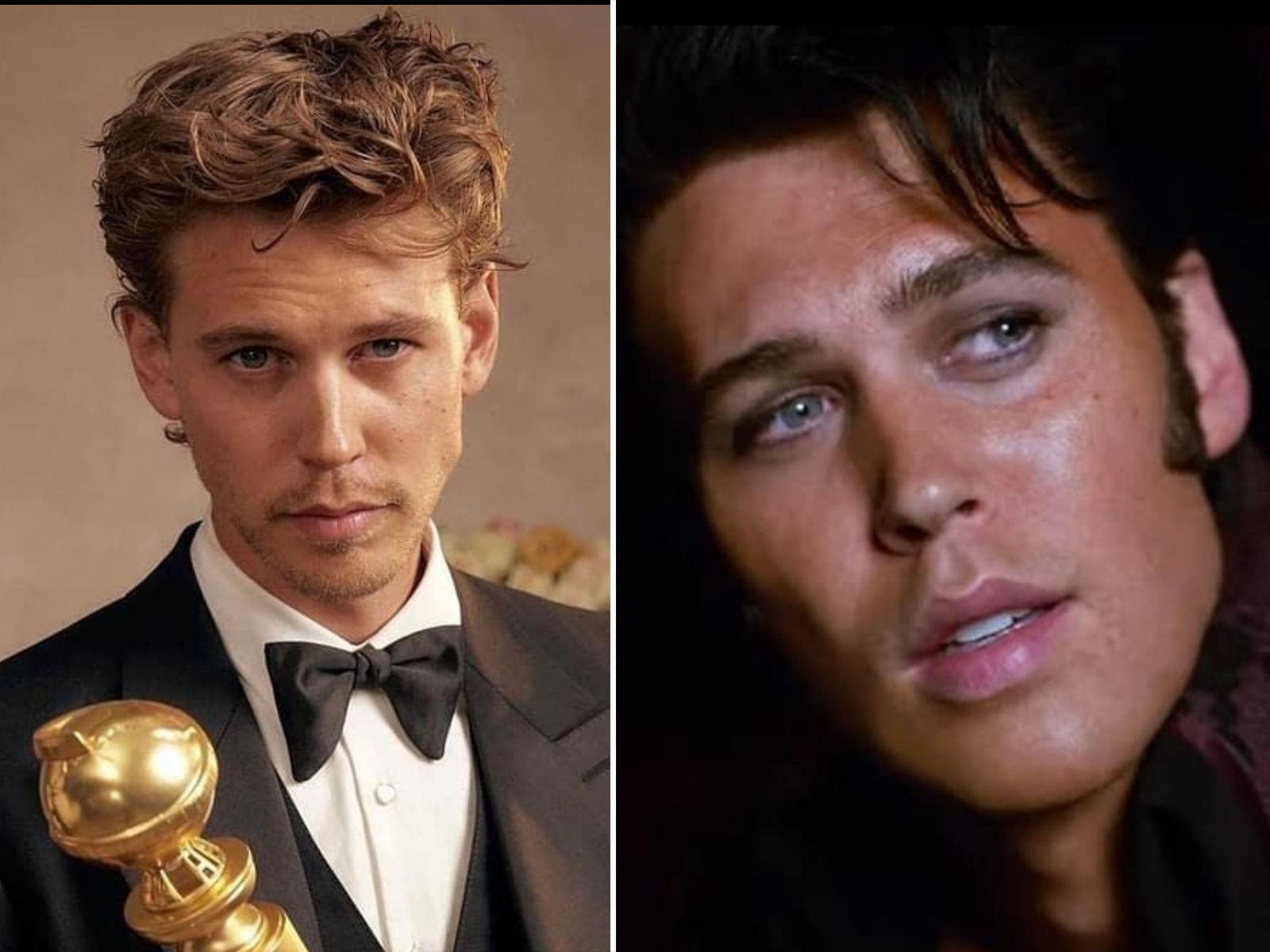 The Batman (Naomi Donne, Mike Marino, and Mike Fontaine)
As one of the most versioned comic characters in film and TV history –real action and cartoons–, for sure there is always room for a fresh look for this leading masked hero. Furthermore Batman's gothic enemies have always been as popular as him. But even when they are played by real actors, these characters are still caricatures. In this case Oswald Cobblepot "The Penguin", performed by an unrecognizable Colin Farrell who, to make things more complicated, lost weight when this shooting was halted during the pandemic.
"What could [have been] a nightmare was actually a joy. That makeup was so skillful that if I didn't know it was makeup, I wouldn't have known it was someone in makeup," said Donne to Backstage regarding the prosthetic Marino created for Farrell.
This is Donne's third nearly consecutive Oscar nomination, after 1917 (2020) and Cruella (2022). For Marino is his second, after last year's Coming 2 America.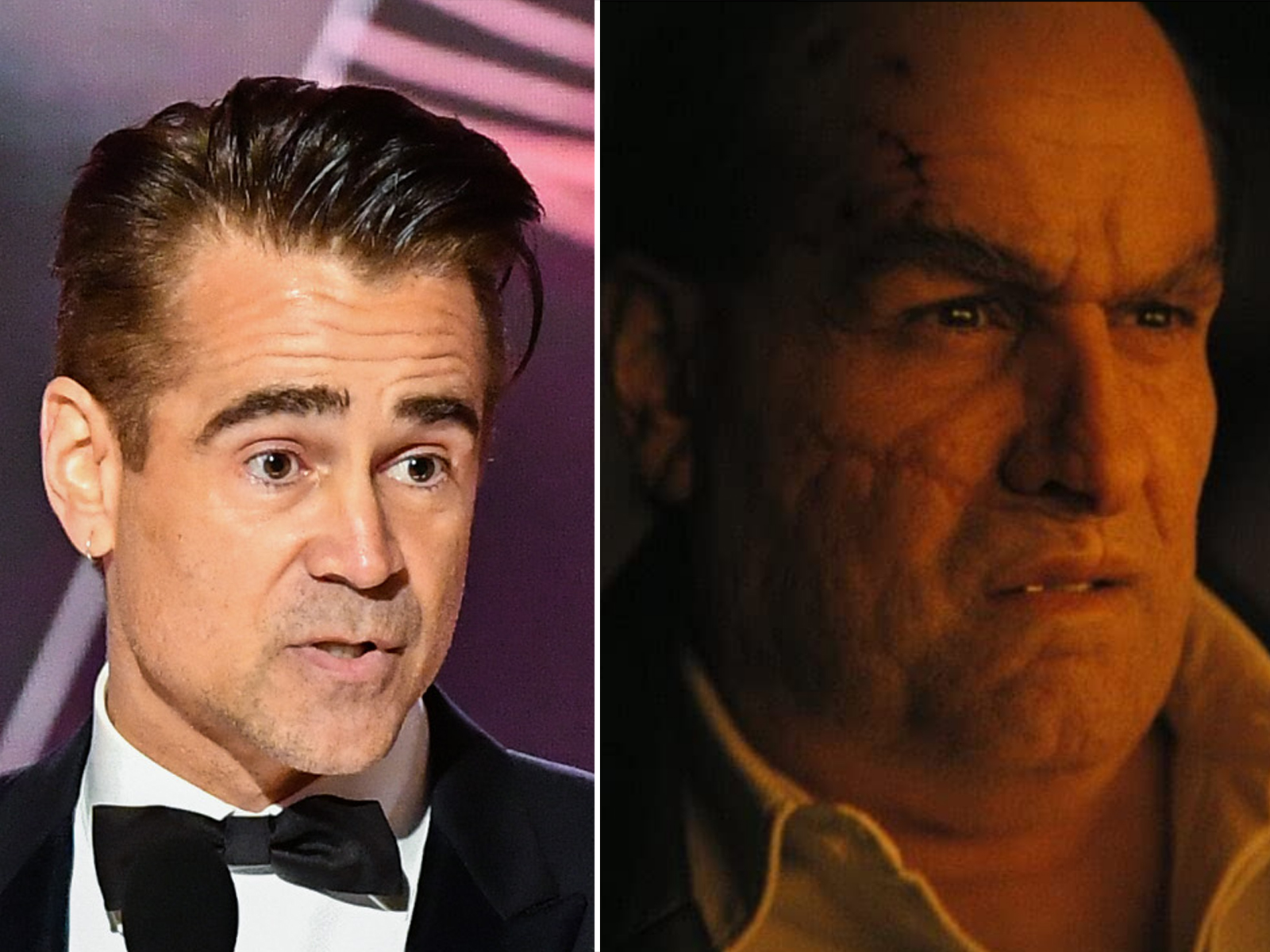 The Whale (Adrien Morot, Judy Chin, and Annemarie Bradley)
Charlie is the center of this claustrophobic movie, based on a play by Samuel D. Hunter. It is almost entirely set in a living room, where there is not much to look at but the small cast, led by a 600 pounds Brendan Fraser. He is mostly seated, but also eats food, walks barefoot, and takes a shower…
A silicone suit weighing about 200 pounds was created for Fraser, fitted with a cooling system of sewn vinyl tubes. "Charlie was going to fill the screen… On top of that, it became obvious that unlike every time in movie history these kinds of make-ups have been used before – in comedies and sci-fi movies- this was not only a heavy drama; Charlie was a character we need to have empathy for. So the challenge was unlike anything I had faced before", explained Morot to Screen International last February. This is the second nomination to the Oscar for this Canadian artist, after Barney's Version (2011).