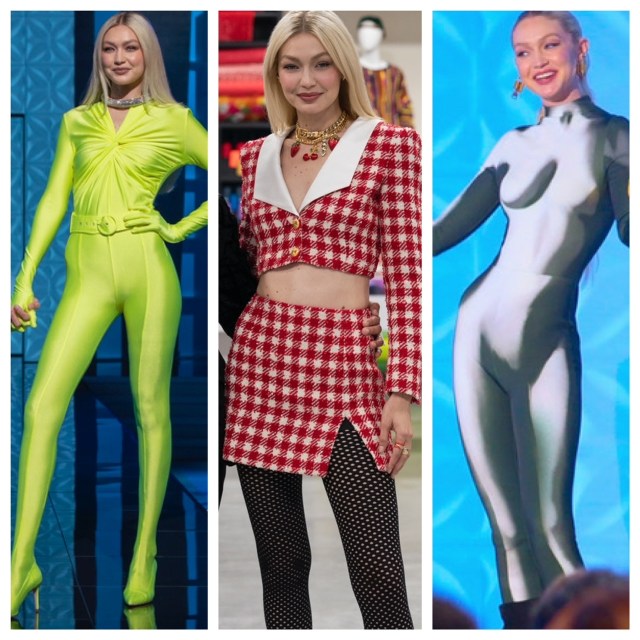 Next in Fashion S2 – Gigi Hadid, Hailey Bieber,  Donatella Versace, Candice Swanepoel
March 5, 2023
—
Margaret Gardiner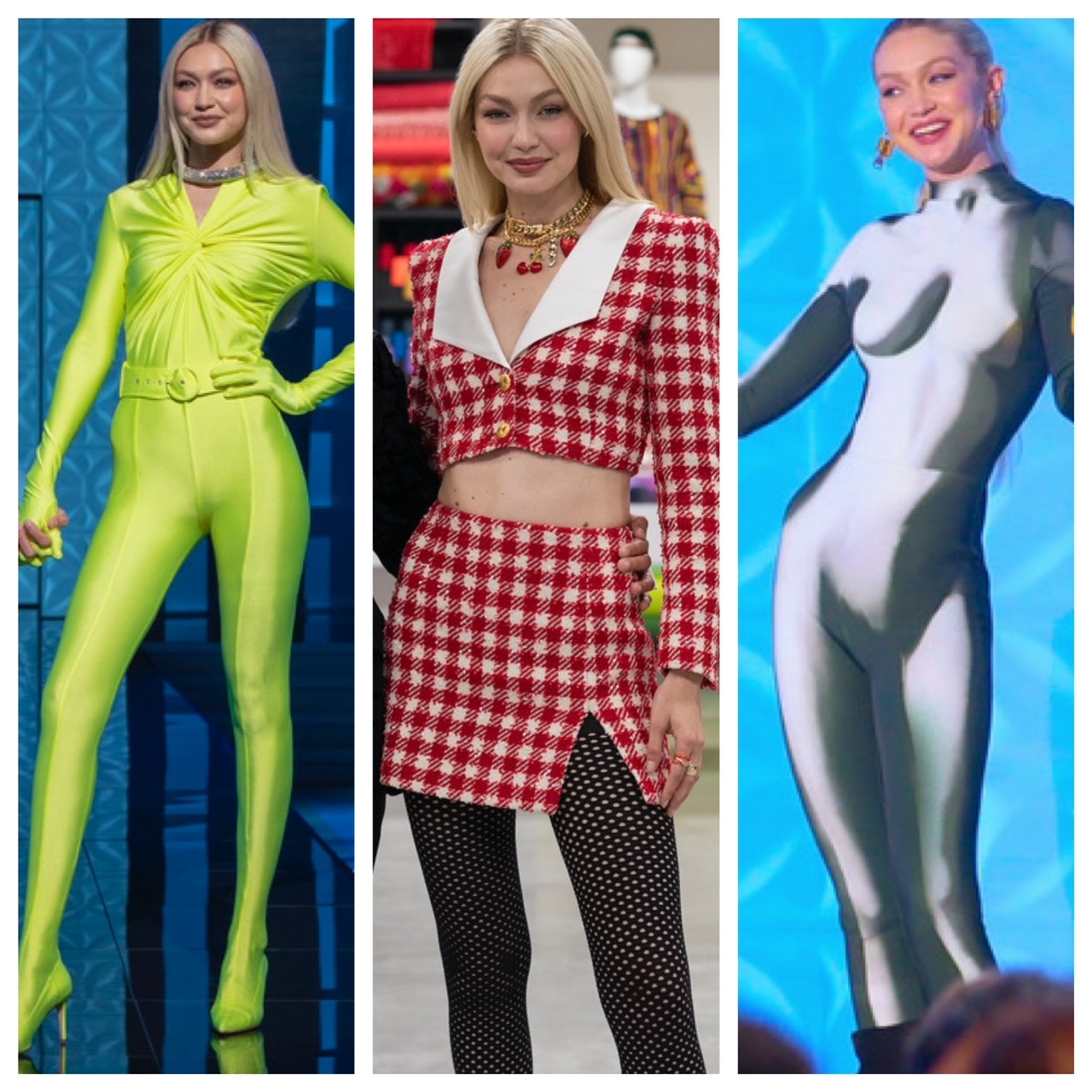 Gigi Hadid and Bella Hadid, Hailey Bieber, Donatella Versace, Candice Swanepoel, Tan France, Ashley Park!
You, the reader: 'Oh stop, you're just listing every huge fashion name.'
Nope.
Next in Fashion S2, a high-stakes fashion design competition series on Netflix hosted by fashion designer Tan France and new co-host, Gigi Hadid, in which designers compete for a $200 000 prize, has plowed the Who's Who of fashion royalty and come up with the perfect smattering of models, designers, stylists and influencers to uncover the next fashion talent.
If you are not agog watching Gigi Hadid look amazing in every single outfit – and we've gathered all of them here – you will be sweating it out for new designers who have to create runway ready garments in insane time frames for models they have yet to fit.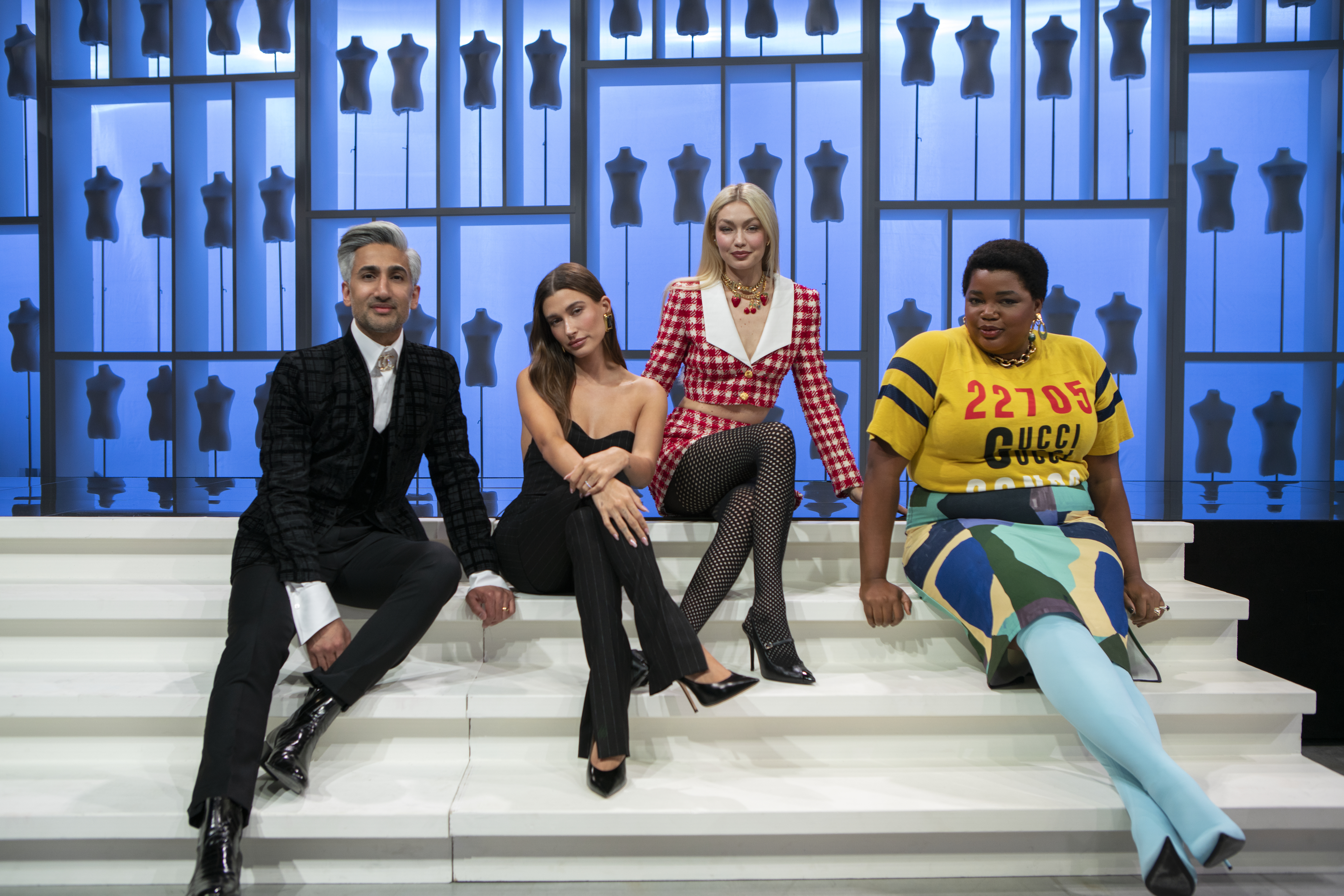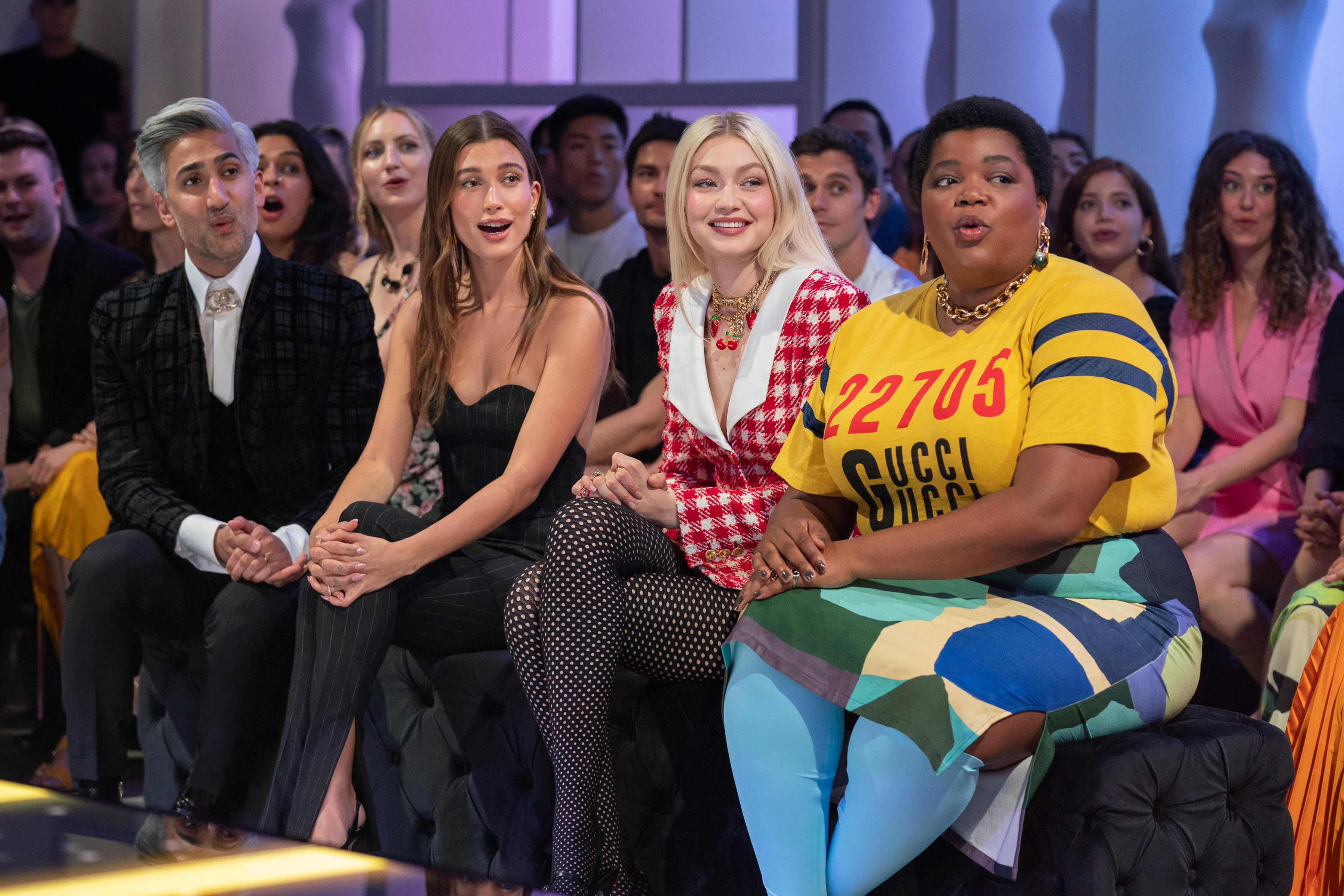 What's really just fire about the show is that you get to see behind the image. You're allow to observe not only what goes into creating a garment but, also, to see these icons with controlled media images, react spontaneously and debate amongst themselves. As a member of the audience, you are given a real insider's edge.
Above left, we have the controlled standard look of a posed photo. On the right we have the unedited reaction to a stunning outfit that surprises in a way that you want to go out and get the look.
Below: Candice Swanepoel who knows a thing or two about swimsuits, came to judge that category. The knowledge of working with a product and understanding fit, proportion, and comfort was revealed in insightful commentary that might help next time we're in a changing room trying to figure which suit to wear.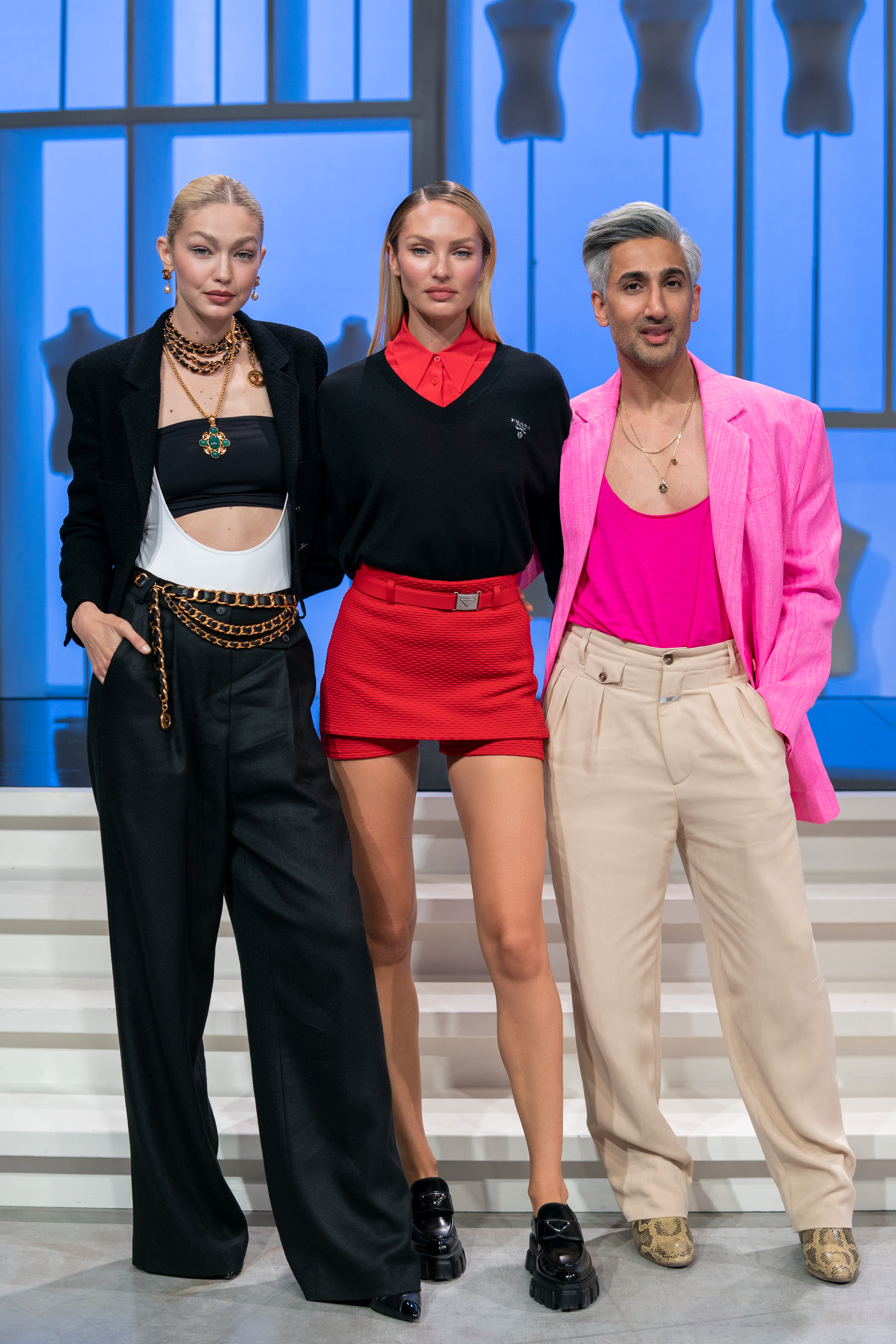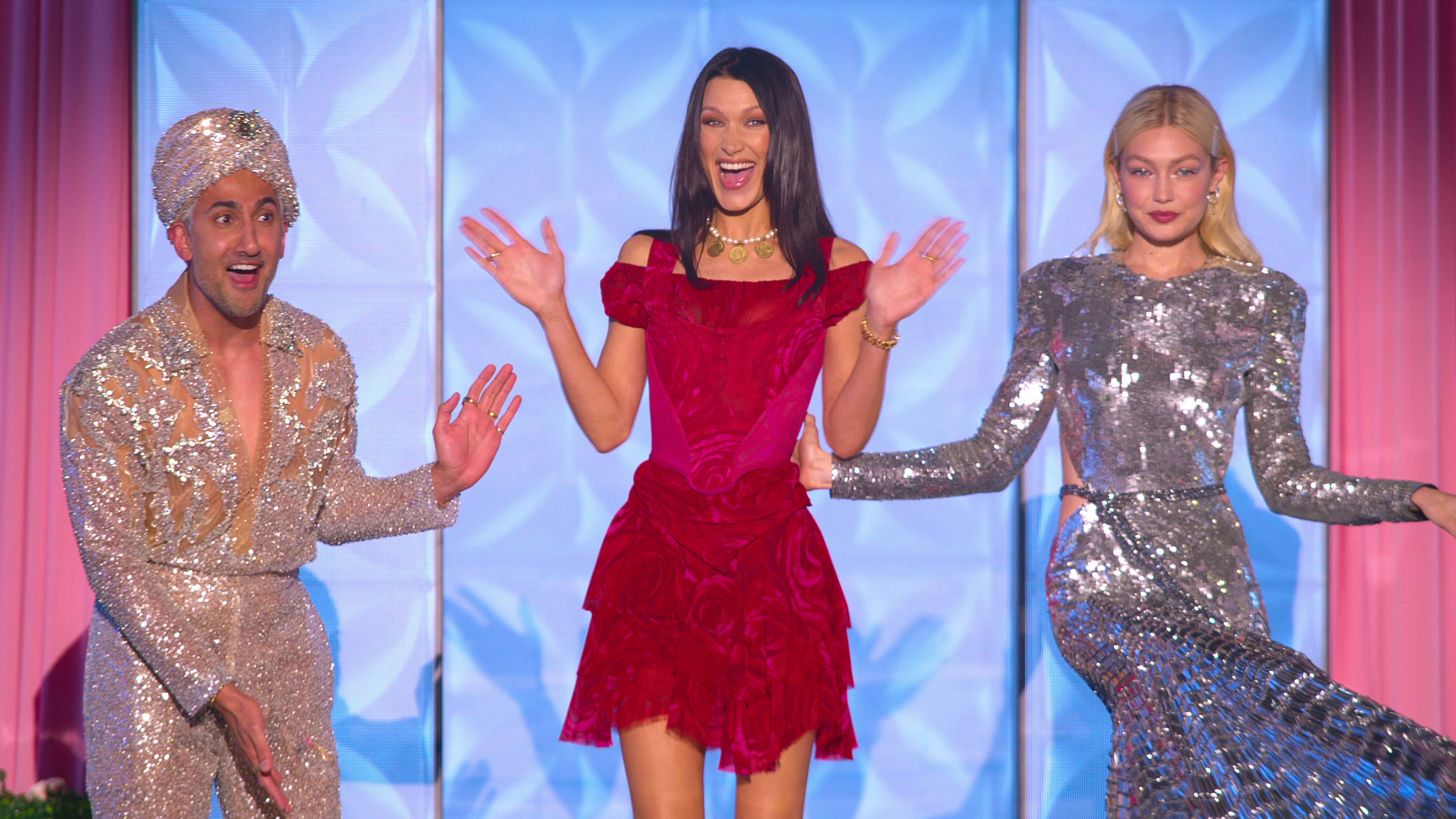 This episode reveals another important fact: the model prototype that the Hadid sisters, and Candice represent, is over.
The last of an era, when models were queens. The look, celebrated by Victoria's Secret, created names that the world knew and quested to be.
-That era is history. These days, models look like us. Few reach star status. They are as diverse as they are unique. Its up to the populace to create their own Idols.
Social media has replaced what a model stood for. The standard of long-legged, athletic frames with beautiful faces is no longer the benchmark – which many may find a relief.
What is celebrated is a new sense of normalcy. Fashion is finally inclusive of all shapes, ethnicities, and genders. Age is the last frontier the fashion world has to embrace. This episode celebrates the regular figure and highlights how difficult it is to find a flattering swimsuit fit.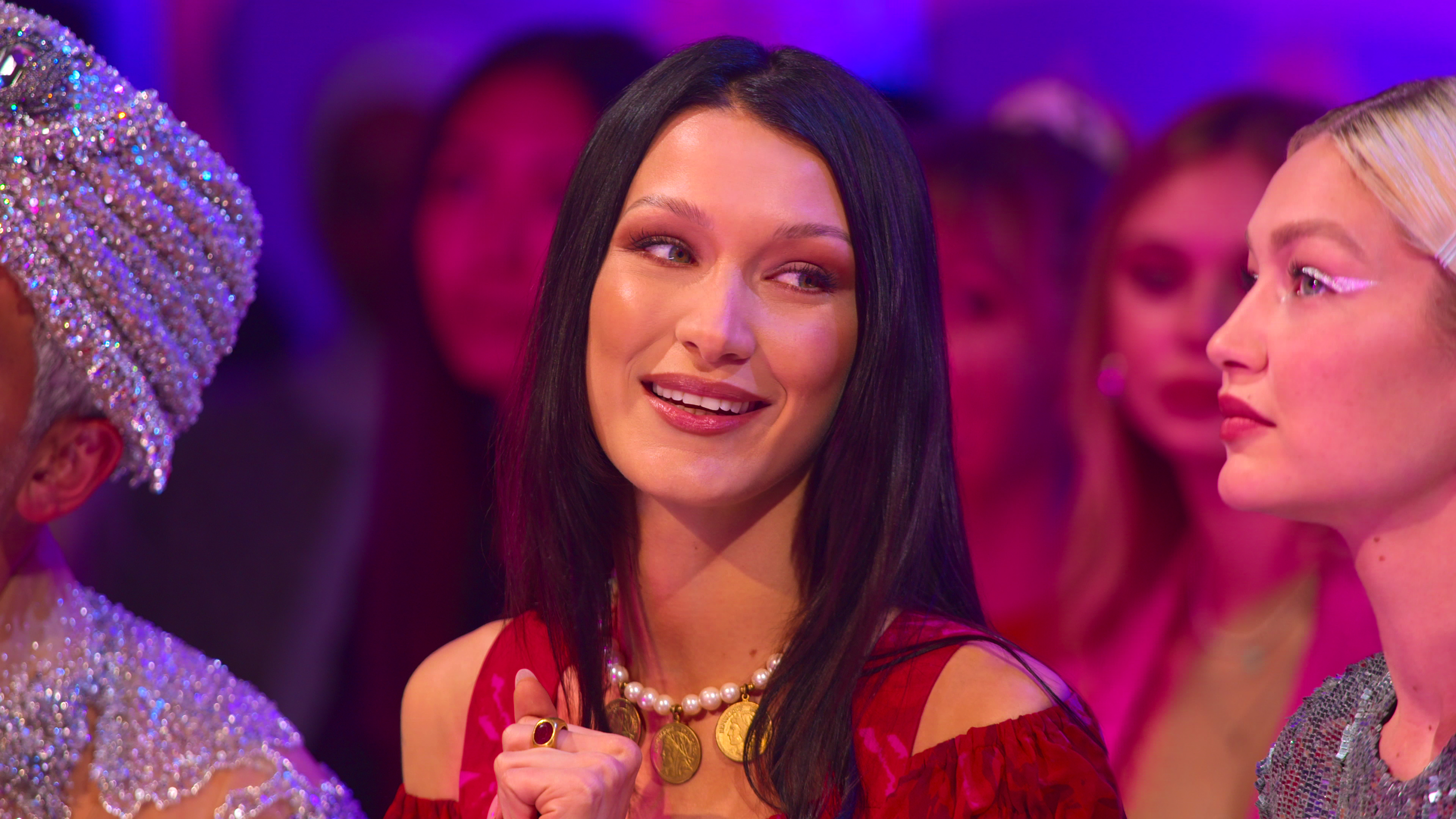 Next in Fashion S2 celebrates the coming trend> Attention, fashionistas: get ready to lap up the looks. Notice the metallic eyeliner on Gigi. (Above) In the show, many of the models have blocks of bright color as eyeshadow.
Definitely fun: watching the two sisters interact. Gigi is there on a mission. Her job is to reveal her expertise. Bella, as the guest, is more forgiving. The playful back and forth between the sisters, as they offer their take on the designer's creations, leads to pretend exasperation from Gigi in a big-sister-correct. Well worth observing.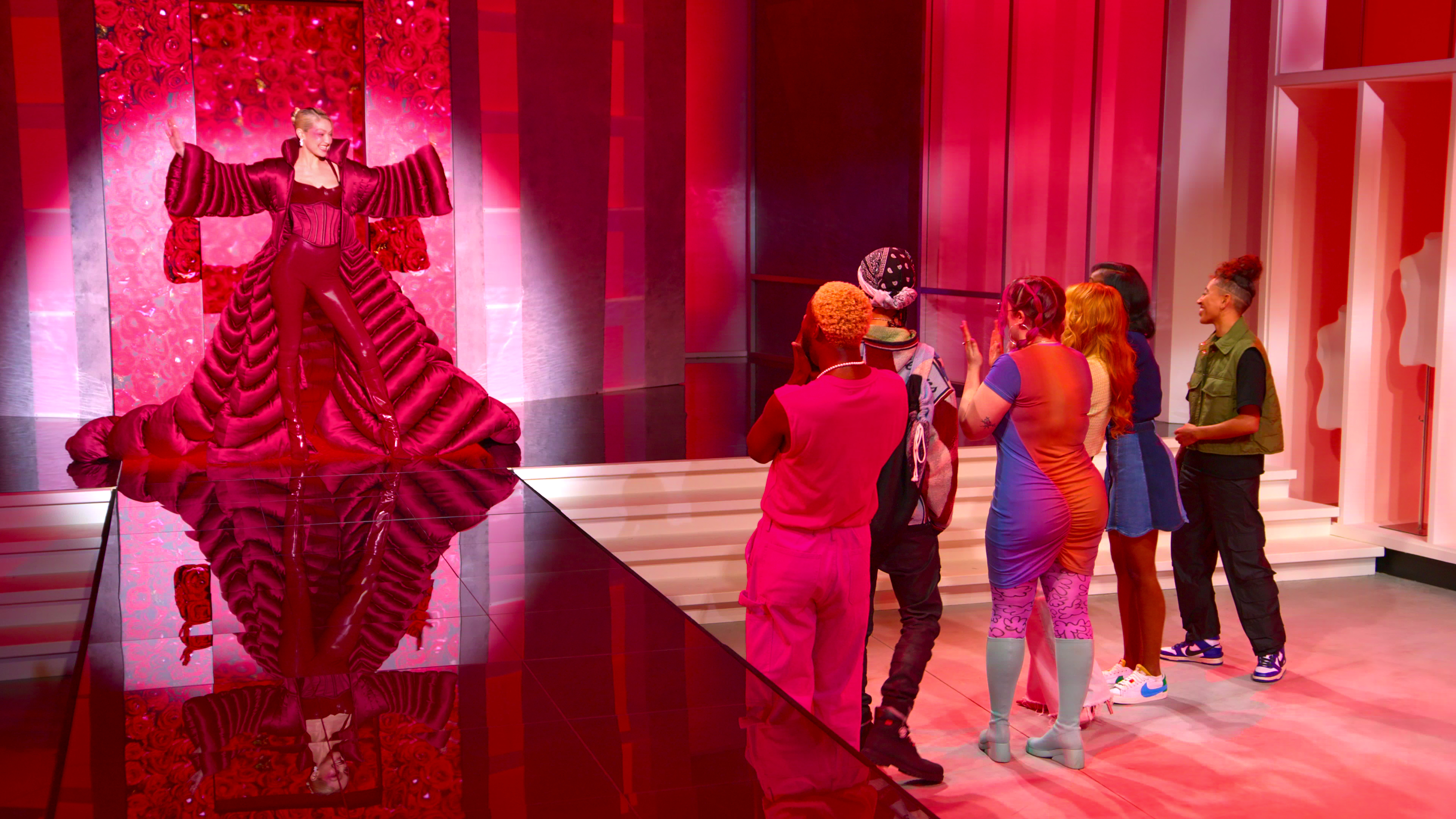 If you love fashion, Gigi's outfits don't disappoint. Each is gasp worthy.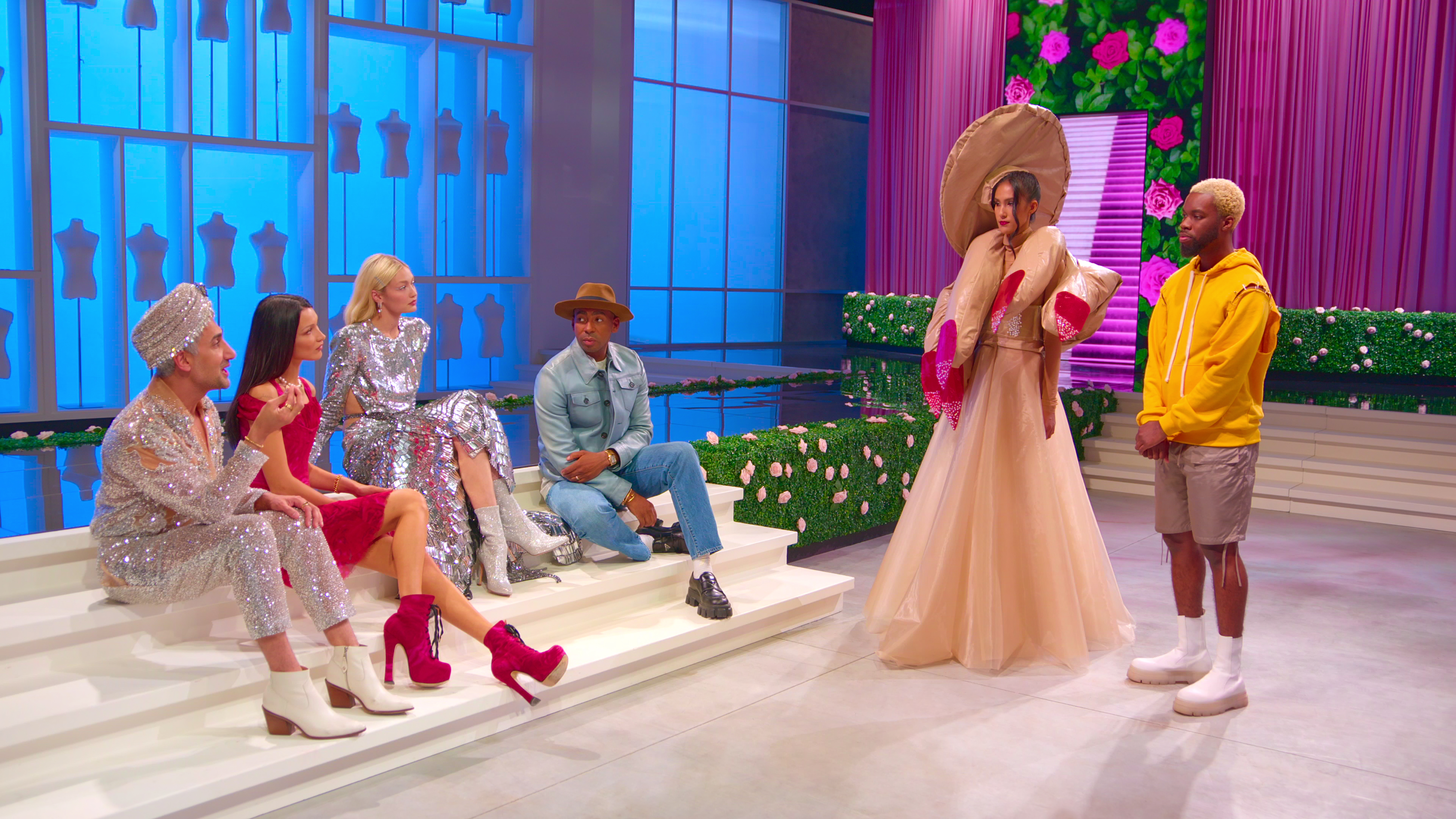 For those who like to clump beautiful people into the 'beauty and brainless' category, Next in Fashion S2 will disappoint you.
Over and over Gigi demonstrates a savvy knowledge not just of her field, the fashion world, but of the practical goal of the show: creating a new look that we will want to rush out and buy.
It takes insight into not only what is wearable, but what will sell. It requires understanding of many fields and the consideration of economic realities.
The specific critique, always on the nose is shared with compassion and true human emotion as designer after designer is cut from the competition.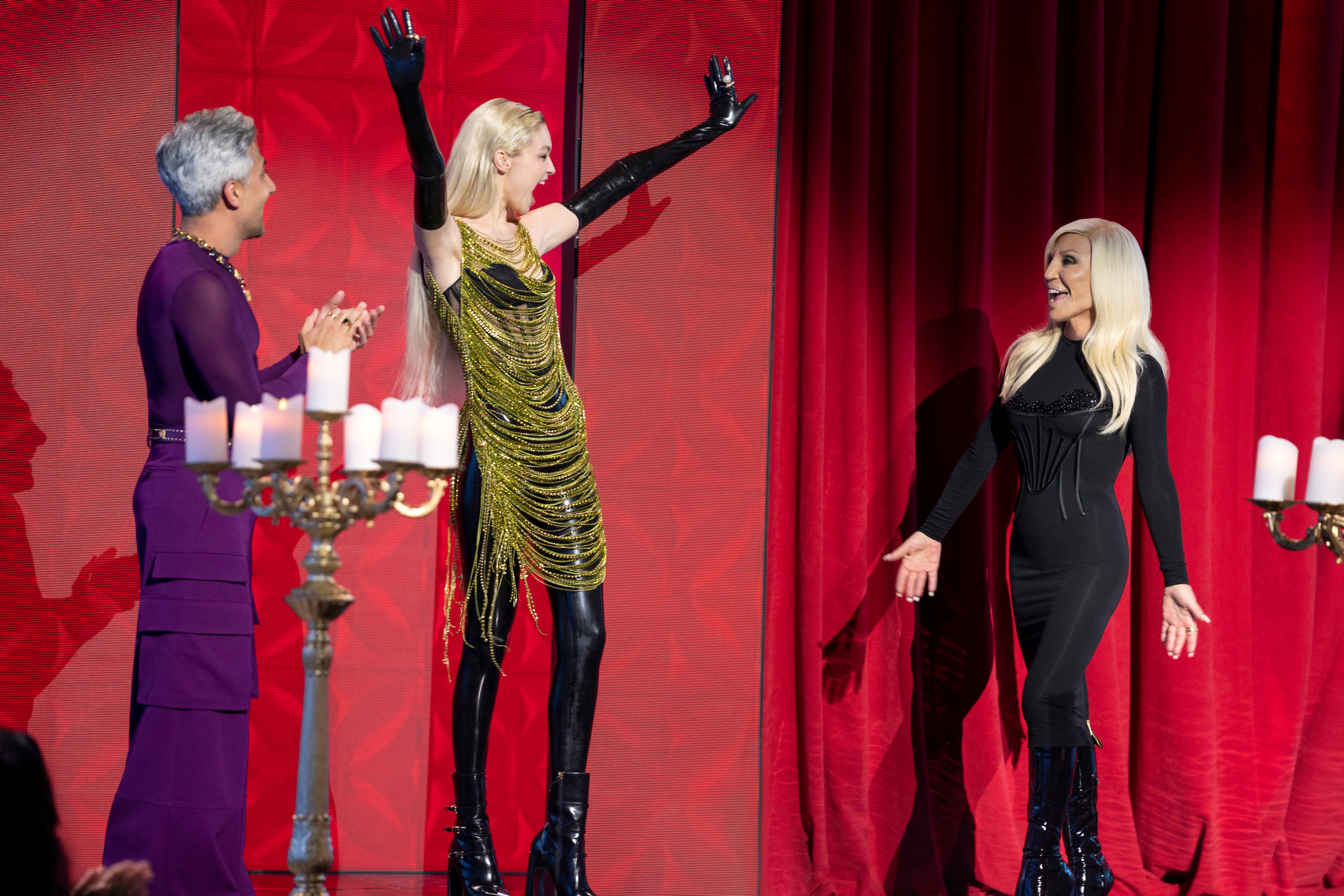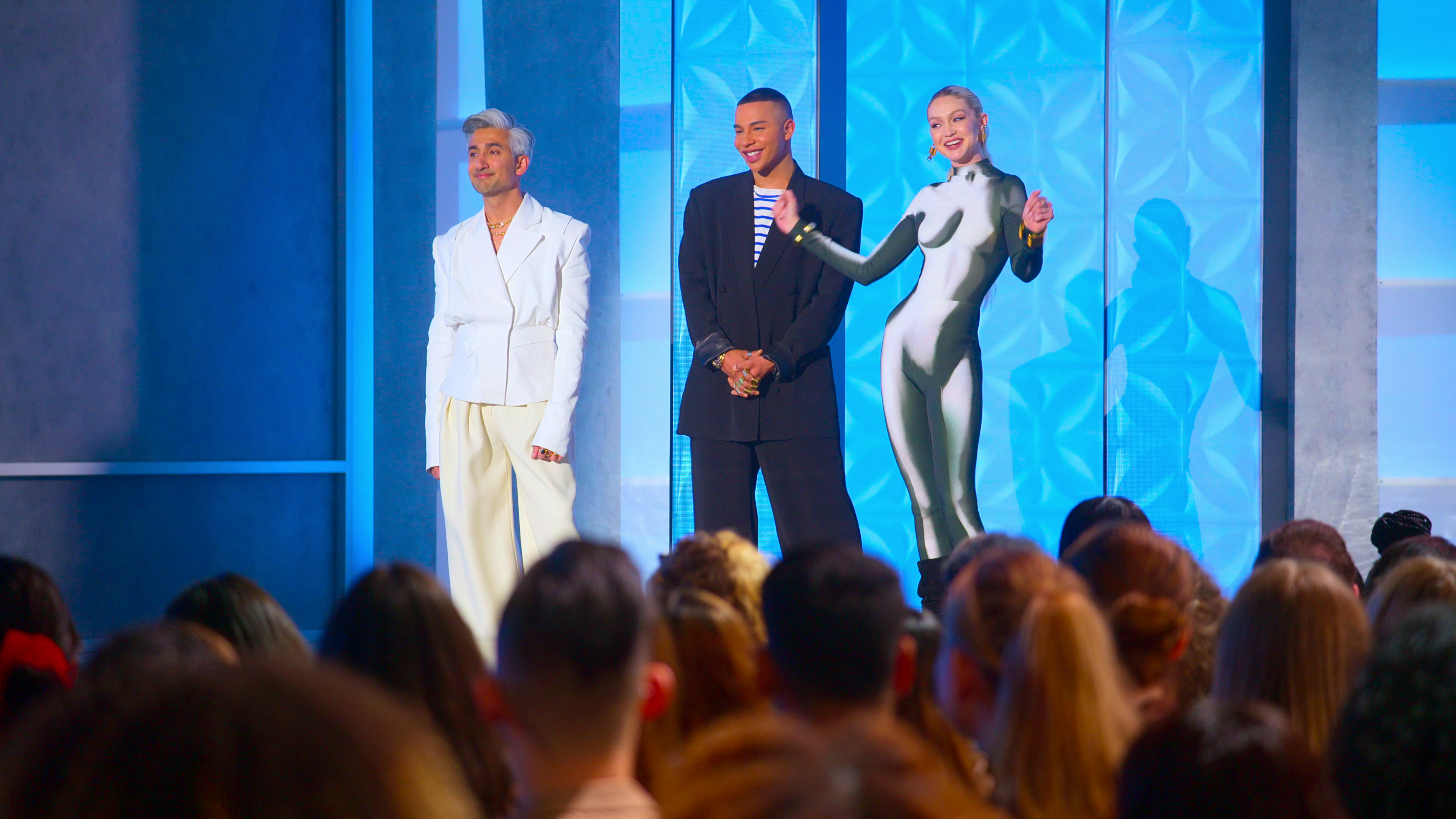 The contestants themselves are talented and challenged. Some more so than others.
We learn some lessons by watching them fail. Some don't fight enough to have their vision included in the final product. A fatal flaw if you're being judged on your product.
Other's don't listen to the prompt. When getting lots of feedback, it may apply specifically, but not generally. Each at bat is a fresh start with its own challenges. Sifting through what will benefit generally, is an aspect of every winner.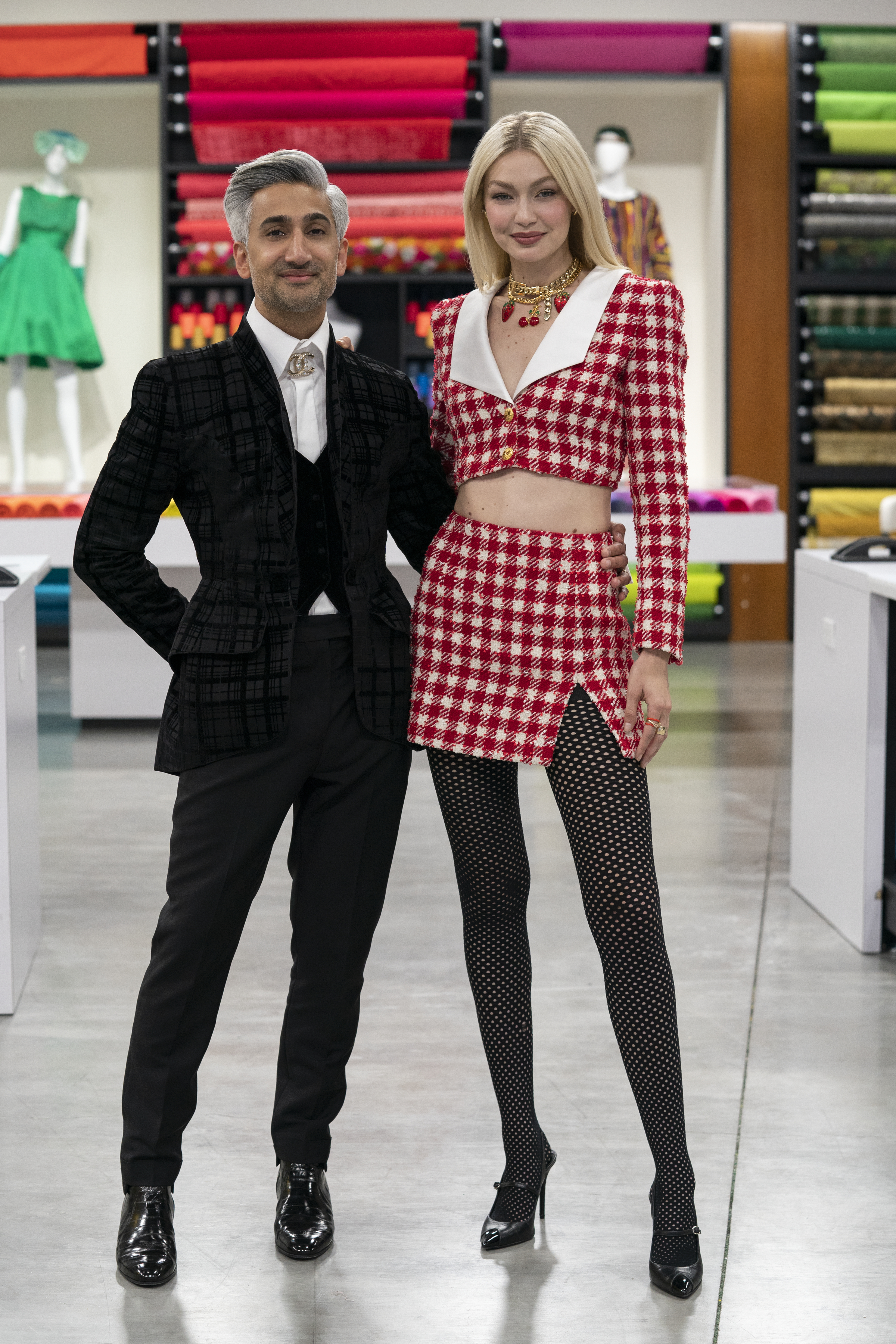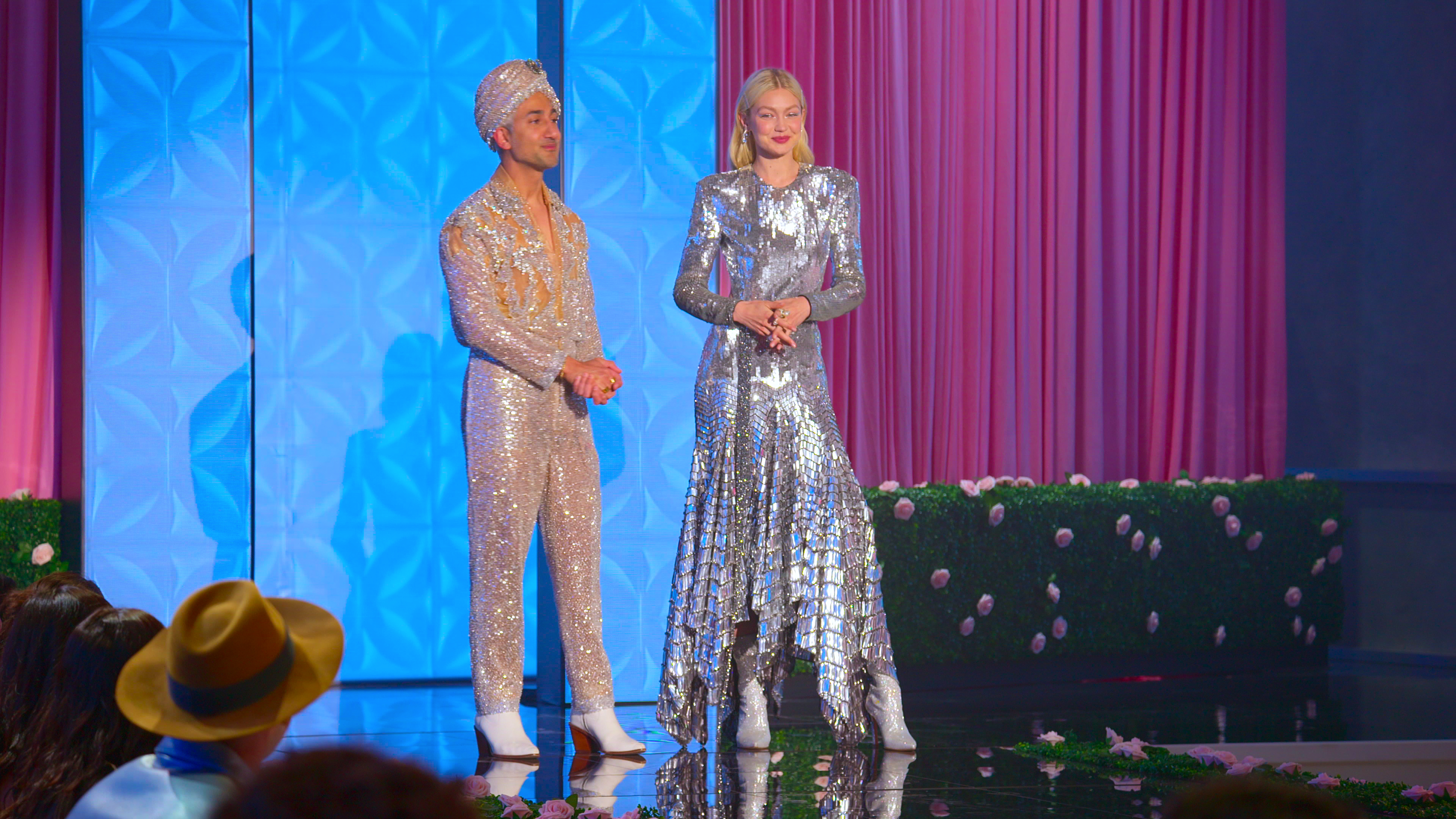 Part of the heartbreak of any reality show is seeing people we grow connected to leave. Some who have a track record of good designs but are not consistent, disappear. The lesson is that if you are going to fail do so when there are others around who may fail more. As the herd thins, it becomes easier to find yourself in the crosshairs.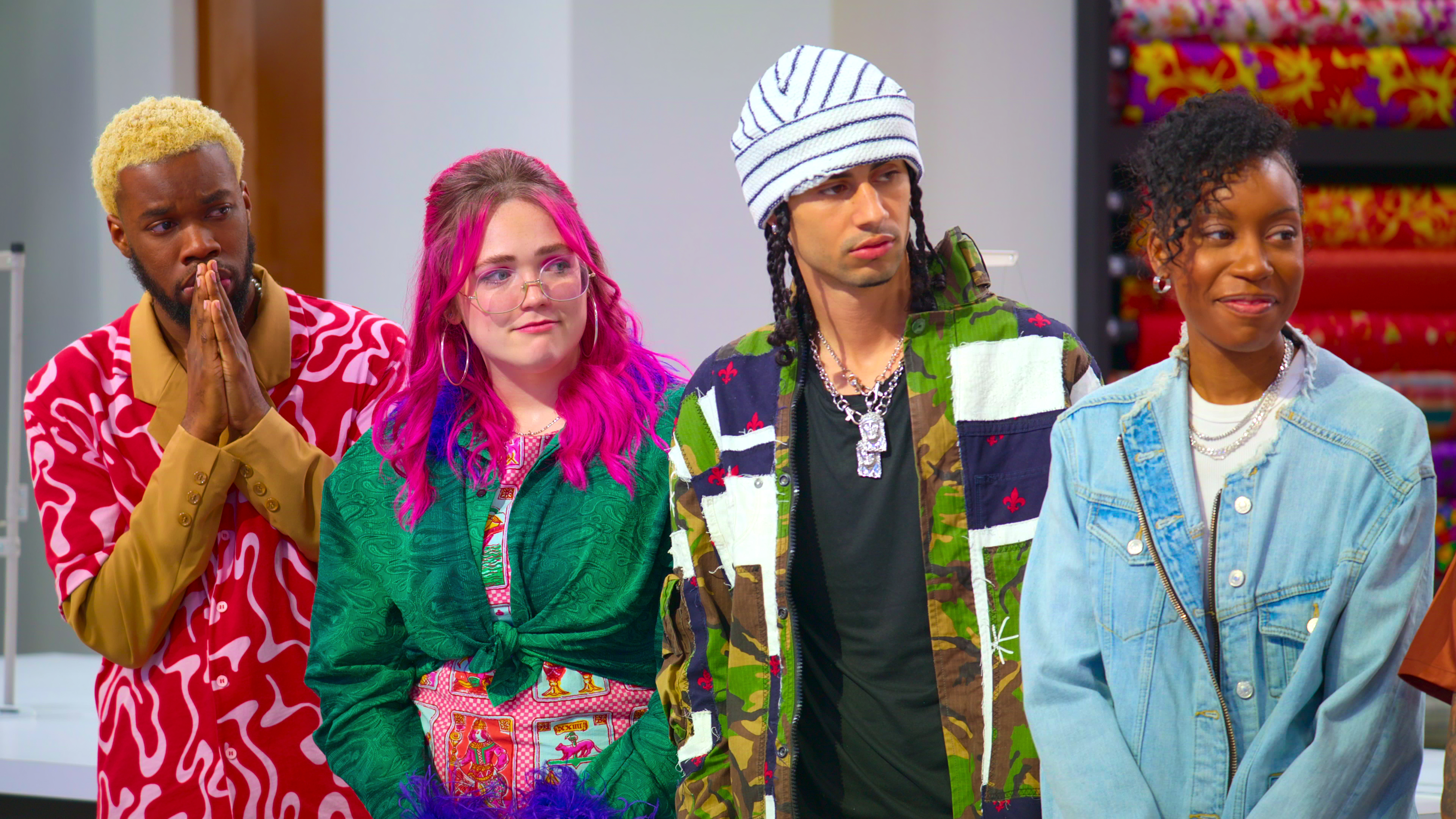 (Below) Can we take a second to look at the yellow creation of trousers and skirt, teamed with heels and a crisp shirt?
Jason Bolden is back for S2. Ever wonder how stars makes their red carpet choices? One of the many titles that Bolden has is 'stylist'. His crisp, clear analyses of which star would want which creation sets a new paradigm. Follow his reasoning. Test it on yourself next time you need the best expert guidance.
Before we leave you to review this gallery of delights, there's a shoutout for one of the guest judges, Helena Christensen, one of the original super models who looks as super today.