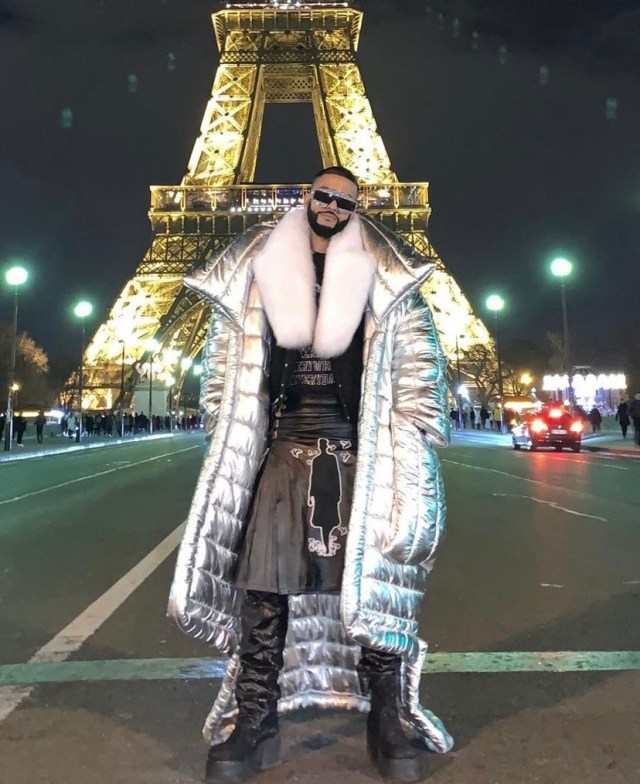 Stylist Mickey Freeman on How to Look Like a Star
February 1, 2022
—
Margaret Gardiner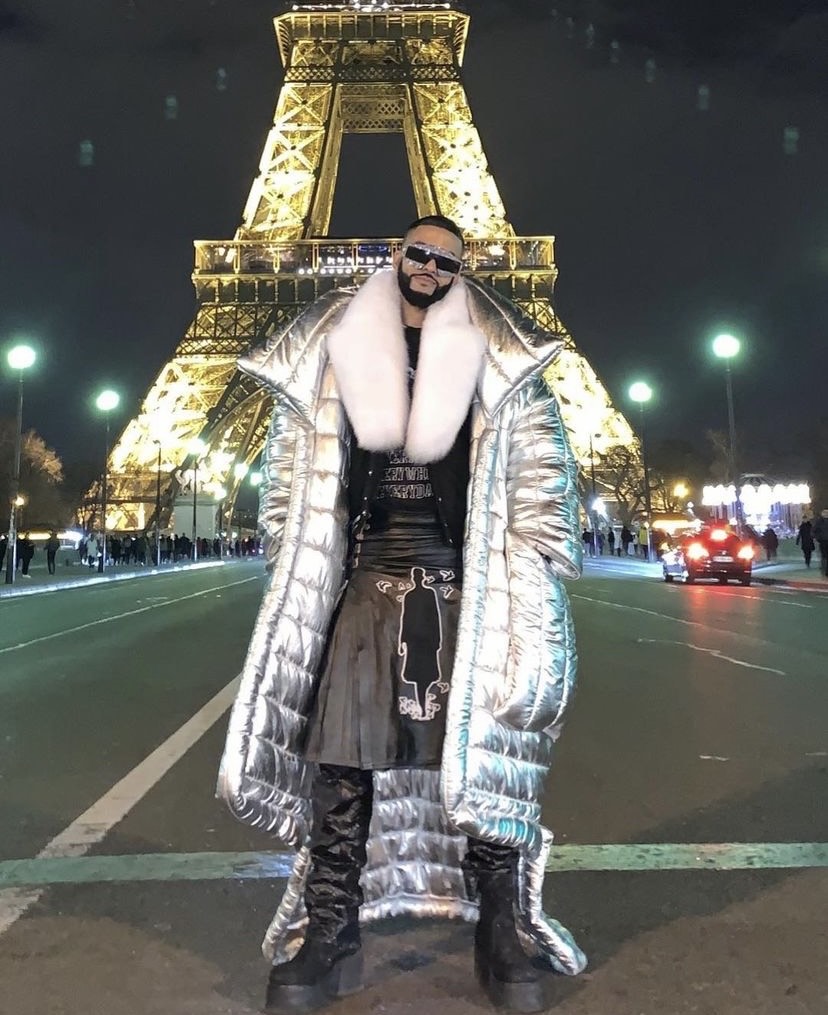 Into fashion? Ever wonder how the stars look so gorgeous on the red carpet or how those magazine layouts come together so fine? Fashion designer and stylist to the stars, Mickey Freeman, let us peek at the hard work and talent creating the looks we want to emulate. His FreeMen By Mickey label has been donned by a disparate range of celebs, from boxing champ Deontay Wilder to rapper/actress Lil Mama, Dascha Polanco, and boy band CNCO. He has styled Aldis Hodge, Marlon Wayans, Laverne Cox, and many more. Mickey spoke from New York on the challenges of being a designer and stylist to entertainment's finest.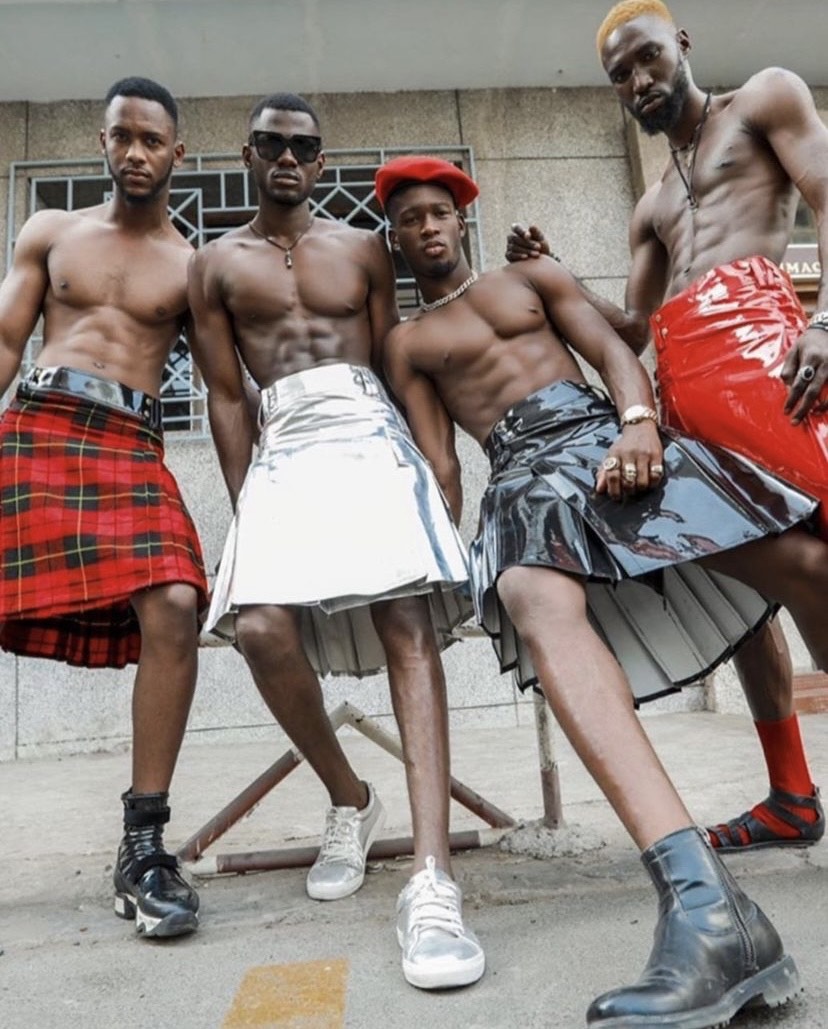 What does a stylist do?
There are many moving parts: sourcing wardrobe, cultivating relationships with designers, brands, and showrooms; researching styles and trends, knowledge of textiles and fabric, understanding the body, fit, measurements; and learning basic sewing, to name a few. The overall objective is to elevate a person's sartorial individuality so that they can flourish on the journey they choose to be on.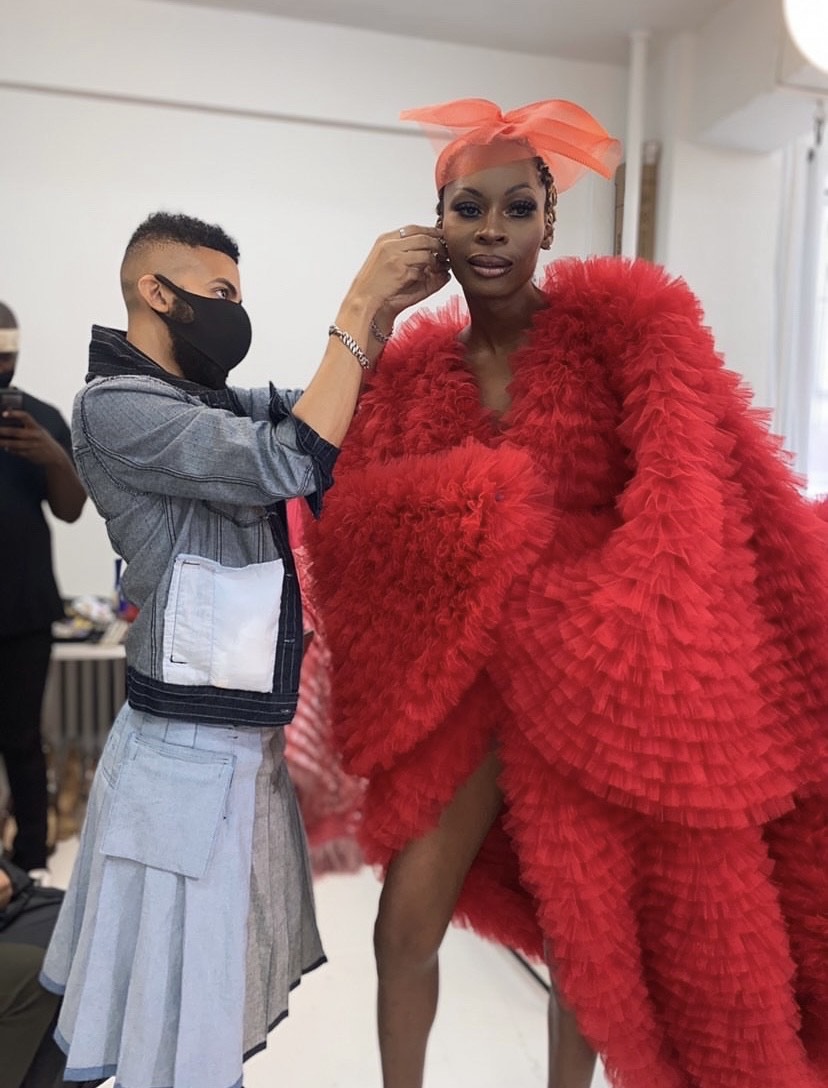 How does it work with the look, hair, selecting clothes? Are you given a mood board?
I work as both a stylist and a creative director. As the stylist, I create the desired look based on a mood board provided or through team effort. As a creative director, I produce the mood board and give direction on the overall look, including hair and makeup, in addition to styling the look. I love both equally. I find collaborating with the other artists on the team just as enjoyable as producing an overall look myself.
Stylists of color seem to have less access. Yet, in so many ways, people of color have headed trends. How do you explain this phenomenon?
Many people of color are stylists but far fewer are given the attention they deserve. Many of us are not afforded the opportunities that will allow us to reach the level of success and recognition within the mainstream. An increase in diversification must continue to take place, especially in the wardrobe styling arena. I'm optimistic that things will change for the better. Since 2020 I've been with the Only Agency, which represents some of the most sought-after fashion stylists in the industry. It has been great ever since.
What were your hurdles?
Growing up in a rough environment in Philadelphia, coupled with my attention-commanding personal style, created some internal turmoil. Though well-liked, the frustration of feeling like I didn't belong gave birth to my need to make the world more beautiful, which is as strong as my need to breathe air. My greatest fear? Being misunderstood.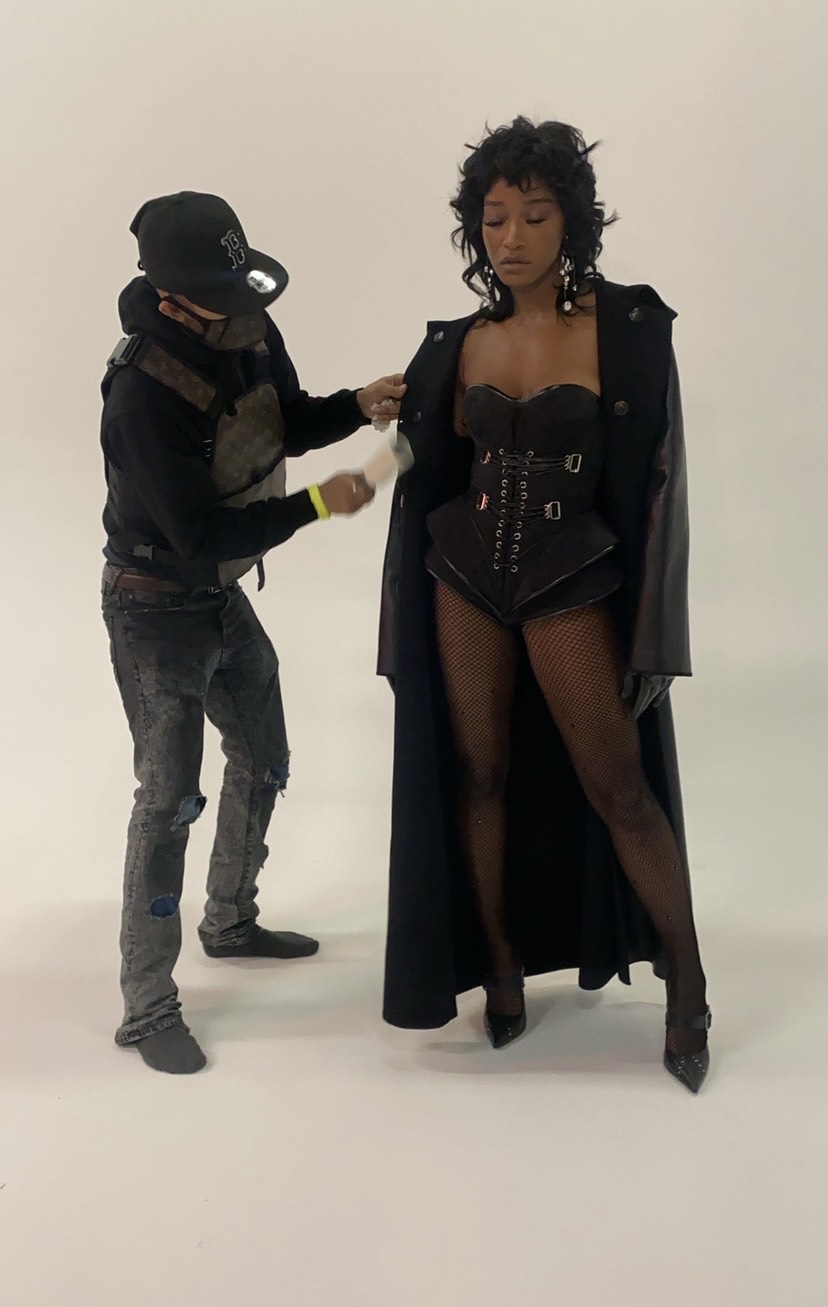 When did you first become aware of fashion? Was there something that sparked your fascination?
I've been styling myself since early childhood. Fashion allowed my imagination to soar. Growing up in Philadelphia, I was inspired by the fashion and the creativity of 1990's musicians. I couldn't wait to get home from school to watch the world premiere music videos on MTV and BET. I remember seeing the work that stylist Misa Hylton was doing with Mary J. Blige, Lil' Kim, June Ambrose, Patti Wilson. Her contributions in the 90s shaped the culture. I used the same spark to ignite my imagination for my style. Every time I walked out the door, I thought of myself as my first client, which was a representation of who I wanted to be and where I wanted to go in life. I am now fortunate to extend this blessing to others. Also, I was obsessed with Fashion TV, the elaborate runway shows, and the showmanship displayed by my favorite designers Gianni Versace, John Galliano, Thierry Mugler, Karl Lagerfeld, and Jean-Paul Gaultier. John Galliano is my hero. The romance between himself and the textiles he works with is just beyond belief.
Generally, guys seem less adventurous and are only recently becoming more daring – what do you tell someone who doesn't know what to wear?
Society seems to have a basic idea of what guys should wear. Society also has a distorted, yet singular, view of what a Black man is, should be, and should wear, when we are as assorted as any other race. Many people have their own internal directive of how clothes play into a man's masculinity, which can easily be projected onto others via negative social media comments. Many men looking to reinvent themselves through fashion are stifled by the fear that is projected by the commentators. Fear is an illusion that binds us all at some point in our journeys. My style, work, my brand Freemen by Mickey, are the antithesis of those invisible shackles. This is what I tell someone who doesn't know what to wear: be as fearless as you can be. I'm in the business of positive energy. Style opens doors for a person. Provoking the imagination and invoking one's inner confidence will always be in. I believe the energy one carries inside brings to life any outer presentation.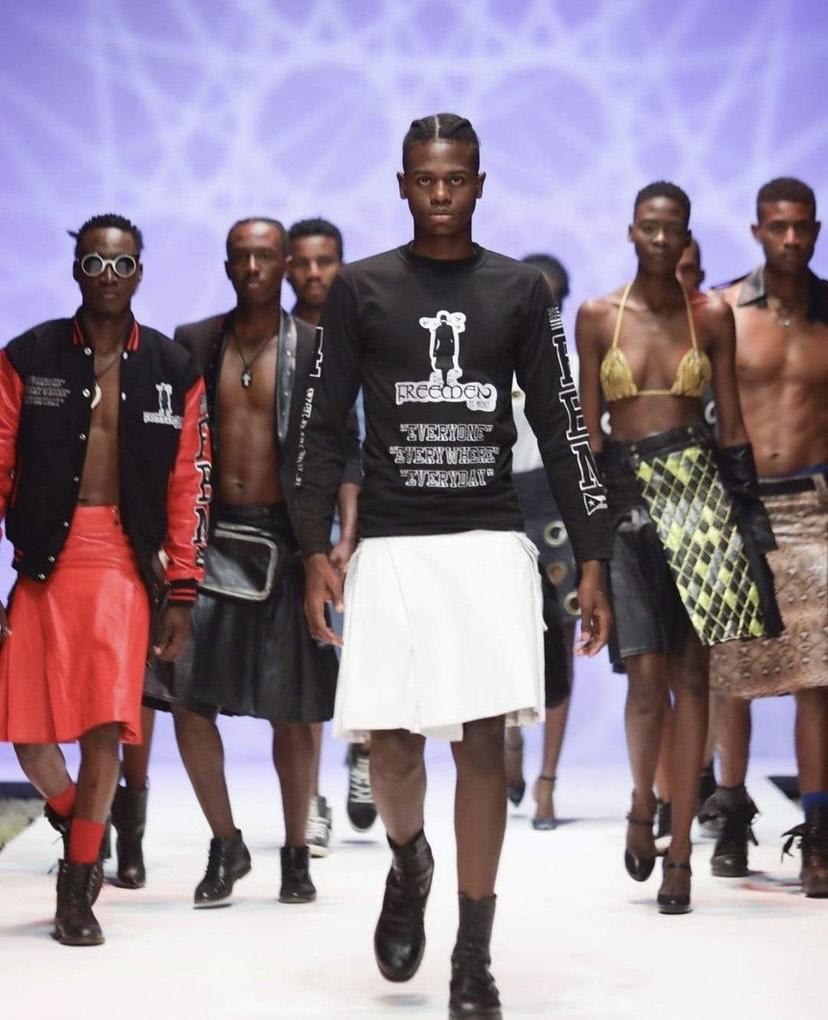 You are a designer and a stylist. I'm crazy about your kilts. What can you tell me about them?
At the heart of it all I was exploring the idea of freedom through a staple piece but, also, subconsciously, trying to liberate myself. Designing kilts has been a labor of love. I wear kilts every day. They have become my armor. I'm known as the 'King of Kilts' around New York and by many of my peers in fashion.
Brown or black shoes?
Just like a little black dress, a black car, and black lingerie, there's nothing sexier than a pair of black shoes.
Talk African Fashion Week/Dakar Fashion Week
I've presented designs from my brand all over the world, including in the Caribbean, Paris, NYC. But there was no greater experience than my shows throughout Africa, especially at the Dakar Fashion Week, in Senegal. I remember getting the invite from Adama Paris. Wept like a baby. I hope to make it back soon. I also hope to create a collection by sourcing textiles from their region and incorporating ideas to pay homage to its rich culture and my ancestry.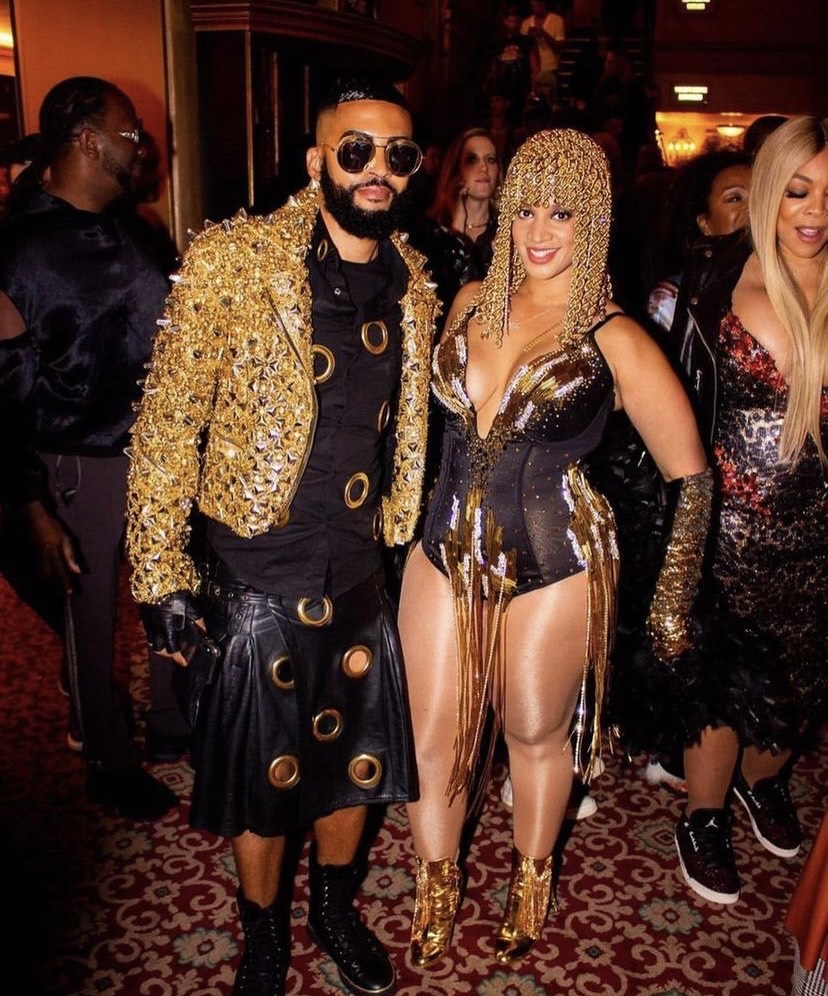 What was the best advice you received?
Senegalese fashion designer, Adama Paris, emphasized the importance of being your authentic self, remaining humble, and trusting God's timing. Celebrity stylist Law Roach told me "Don't stop, keep going" when I was at a low point in my career. He's truly an inspiration.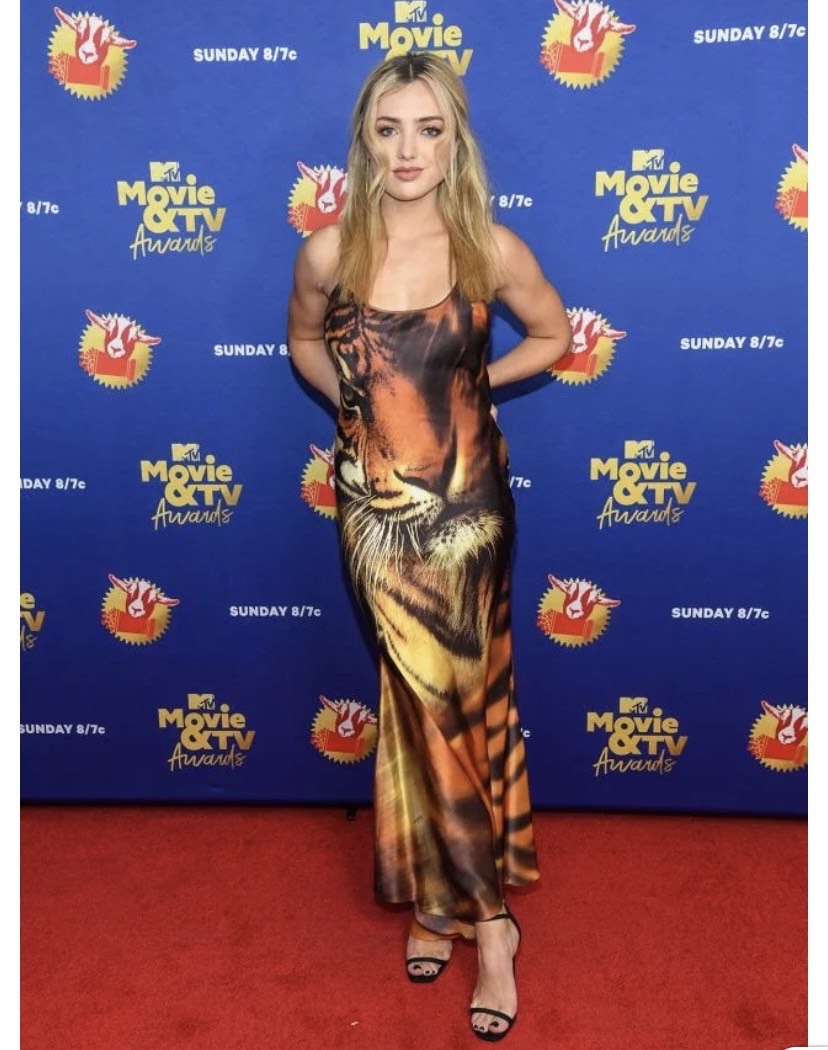 Trend vs. style?
Trends are fleeting, style is timeless.
What was your favorite outfit growing up?
Logo Mania was always my go-to look. Also, bold prints and colors.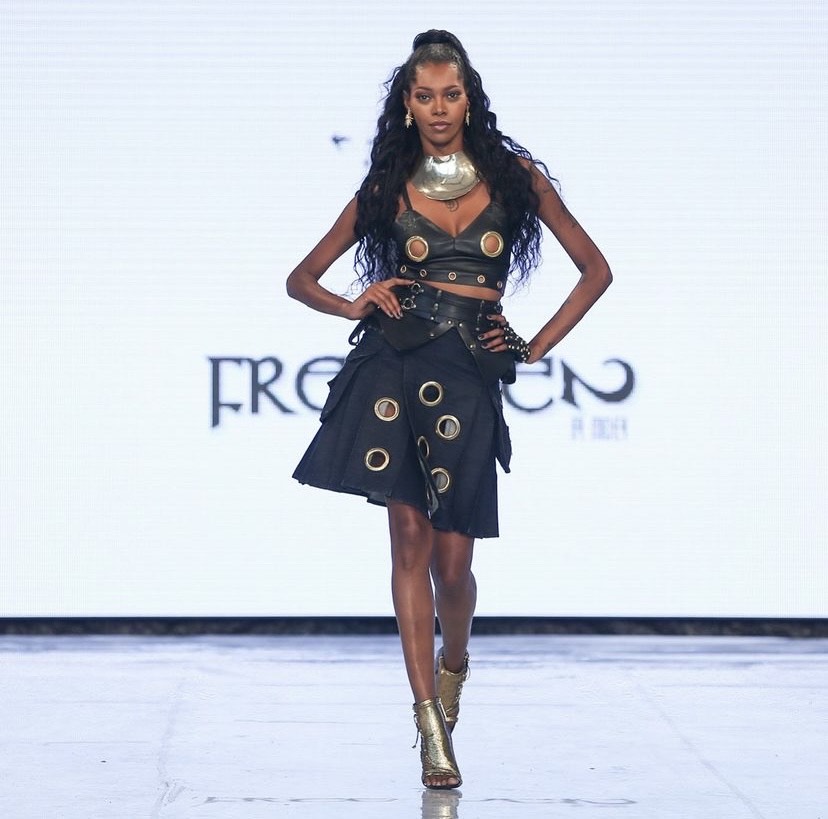 When did you start making clothes?
Selling? In 2016. Out of the need for unique pieces that succinctly defined my beliefs in the balance of masculine and feminine energies, and the freedom one can achieve in finding that balance.
What to look out for in 2023?
To witness fashion become more gender-fluid over the last decade has been a reassurance that self-expression, in every sense, will continue to push forward. As the spectrum people use to identify themselves broadens, fashion in 2023 will run parallel, continually reinterpreting itself through the eyes of up-and-coming designers. Silhouettes, textiles, and overall design will continue to merge.
What is happening to fashion for older people and/or for those who might not feel physically blessed?
Titles people use to identify themselves will become much more varied. Which, in time, will become obsolete as people become more aware and accepting that we are complicated beings. What is considered masculine/feminine, old/young, attractive/unattractive will evolve and manifest itself in what a person chooses to express at a particular moment.