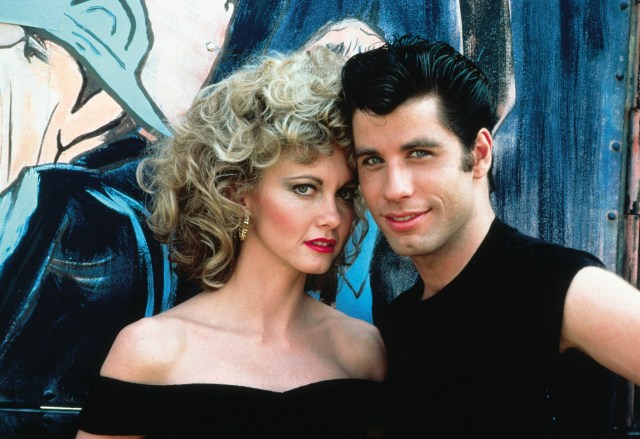 The Timeless Fashion of "Grease"
June 16, 2023
—
Yulia Lolo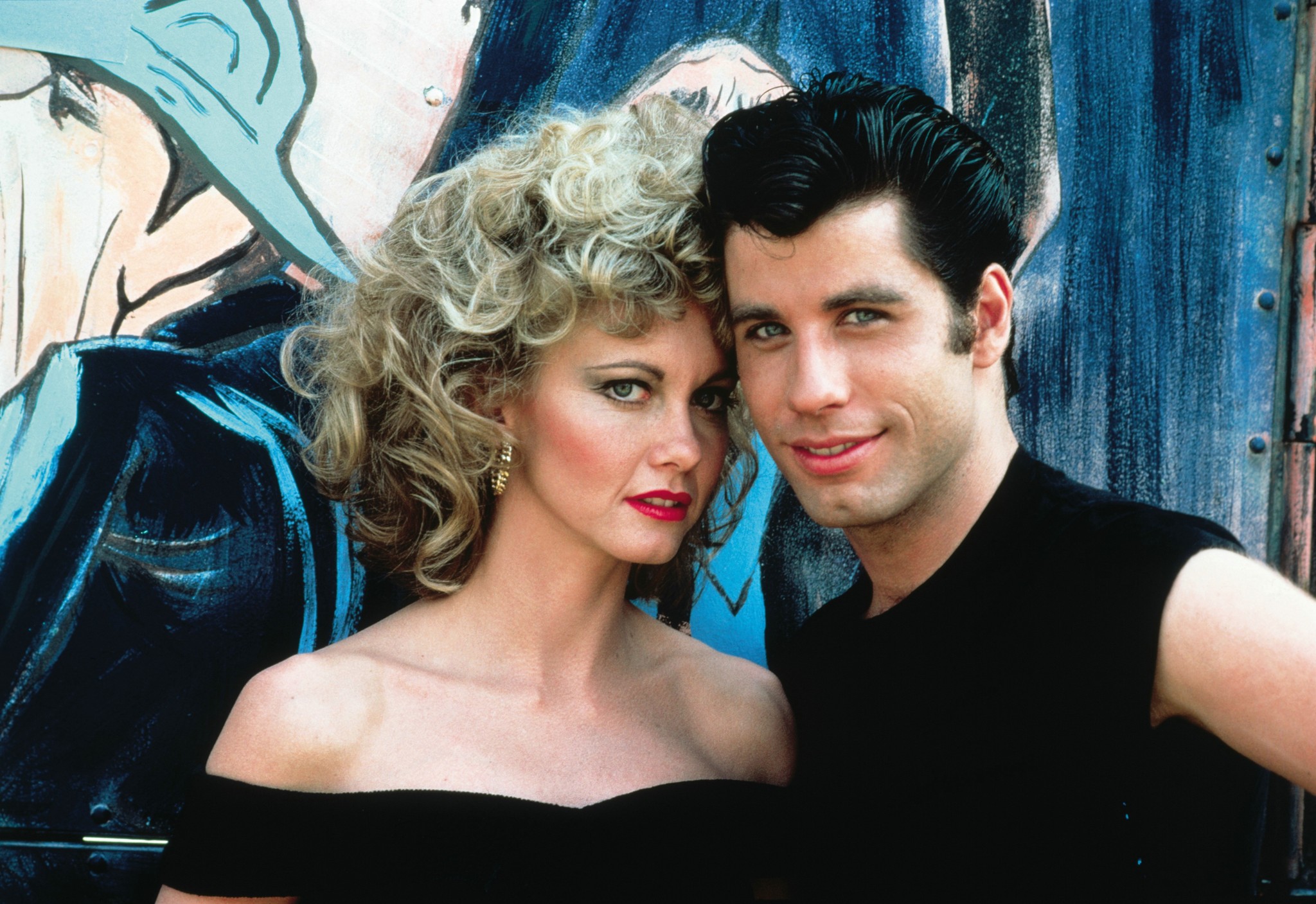 Grease is Randal Kleiser's feature directorial debut that became the highest-grossing movie of 1978. It received five Golden Globe nominations, including the first nomination for its star, the late Olivia Newton-John, and the second one for her onscreen partner John Travolta who was nominated for another dance drama Saturday Night Fever just a year before.
Although it was filmed in 1978, Grease is set in the 1950s and features the style of the decade, paying homage to the iconic greaser subculture made popular by James Dean.
This movie-musical follows "good girl" Sandy Olson (Newton-John) and "bad boy" Danny Zuko (Travolta), two teenagers who fall in love in the summer. After they discover they now attend the same high school, they must decide whether they rekindle their romance or go their separate ways.
Apart from being one of the most successful movie musicals with one of the best-selling soundtracks of all time, the film adaptation of the stage musical of the same name massively infiltrated pop culture and fashion. Danny Zuko's (Travolta) leather jackets and Sandy Olson's (Newton-John) skin-tight catsuits are one of the most popular inspirations for go-to Halloween costumes.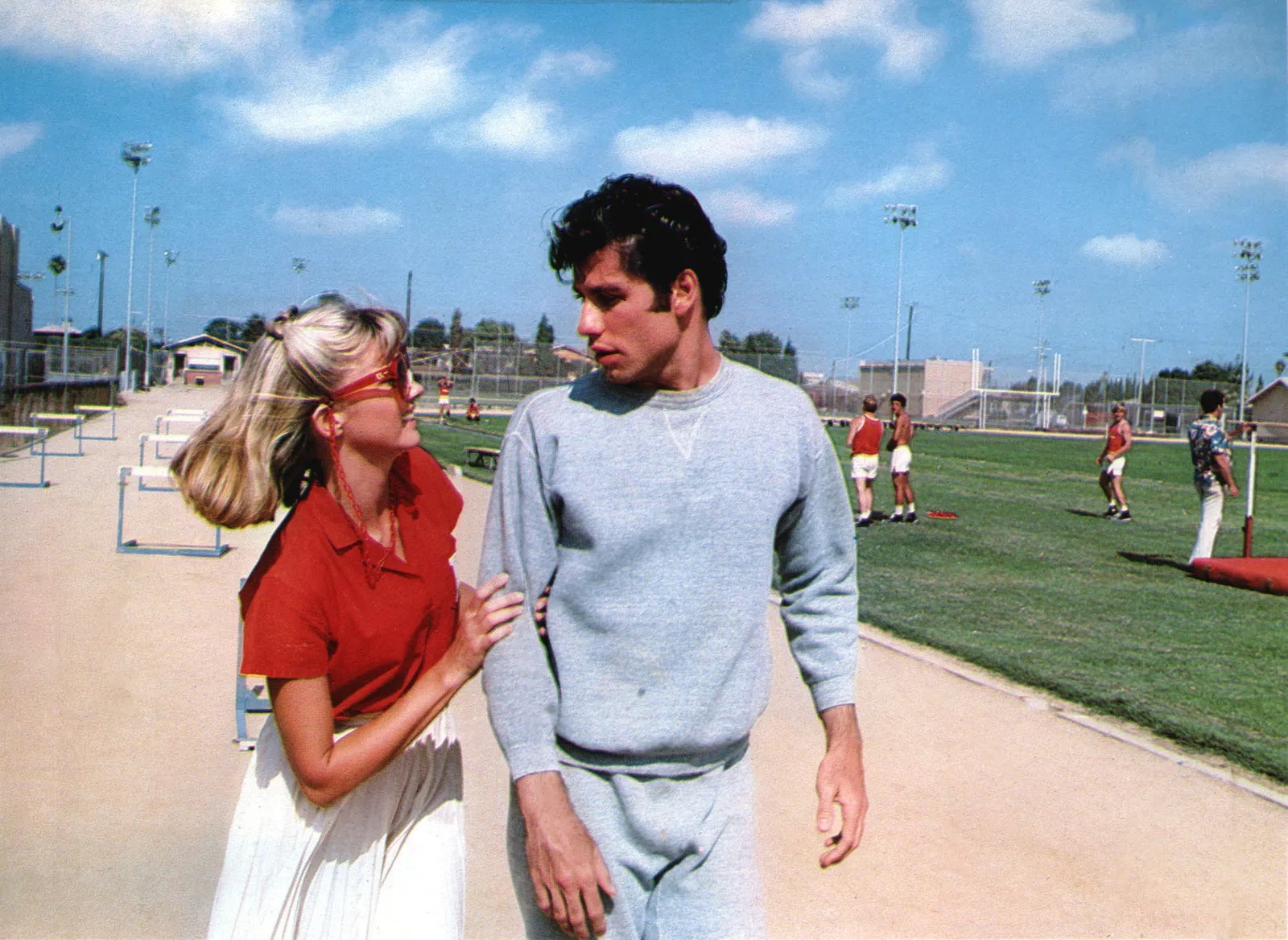 The style of Grease created by legendary costume designer Albert Wolsky with its poodle skirts, cropped pants, cat-eyed sunglasses, curly hairspray updos, and signature pink bomber jackets have been cemented as a classic style trope endlessly re-created by filmmakers, designers, and celebrity fashionistas since its premiere 45 years ago.
Sandy's style has the most interesting dramaturgy due to its cardinal transformation and makeover. When we first meet her, she looks cute and innocent wearing pastel cardigans, full skirts, and sweater sets.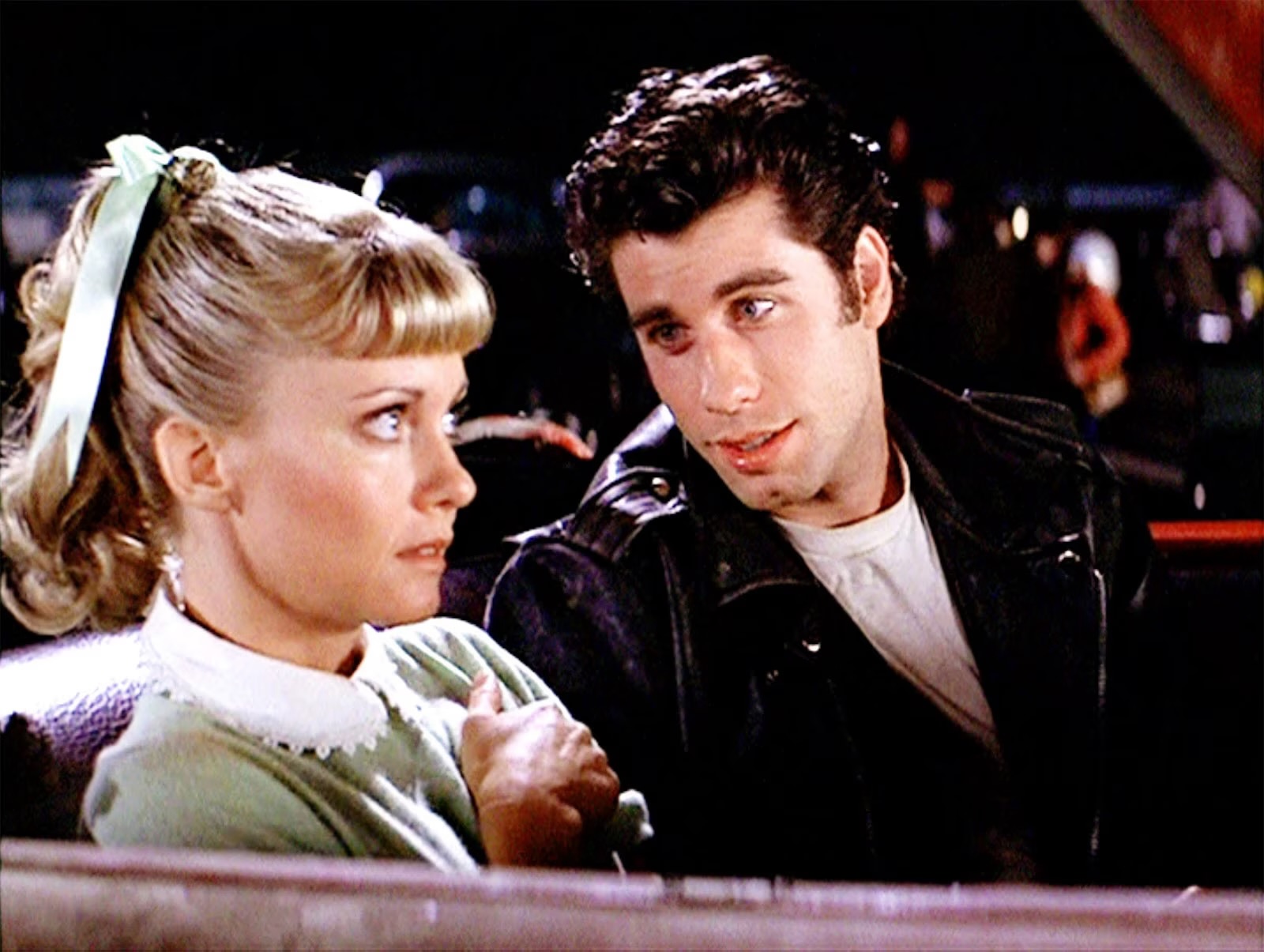 For the Rydell High School dance, she wears a dandelion-yellow layered dress and white Mary Janes. Yellow seems to be Sandy's most frequently chosen color; she wears a bright yellow outfit for a diner date.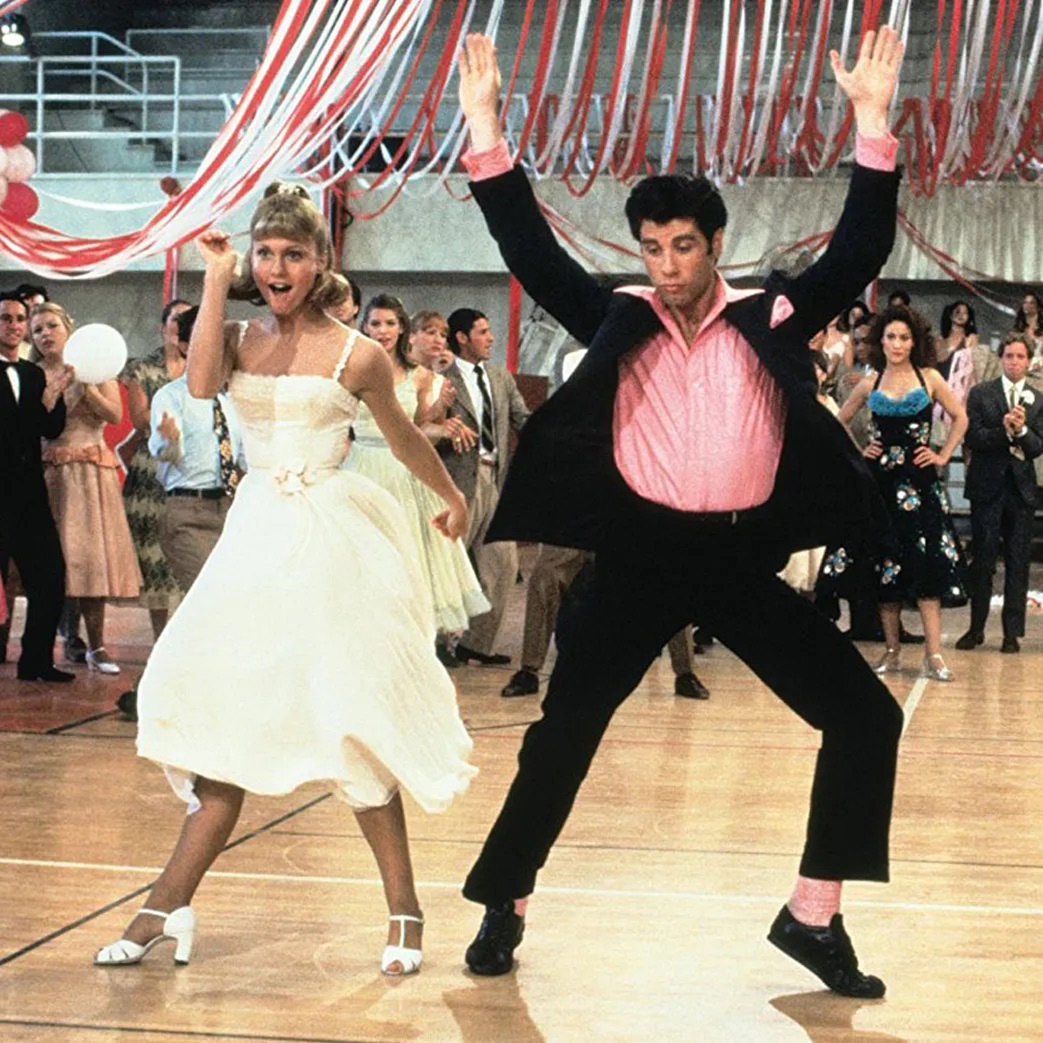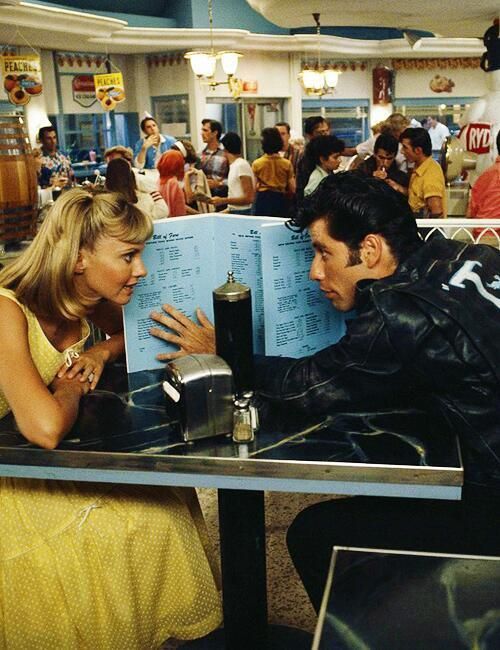 By the ending credits, Sandy's style evolves to the iconic bad girl or rebel chic. She becomes an absolutely new person to win over Danny's' heart. Sandy appears a true style icon with her new hairstyle, leather jacket, off-the-shoulder top, black high-waist, skin-tight sharkskin pants, and red open-toe shoes matching her now scarlet red lipstick.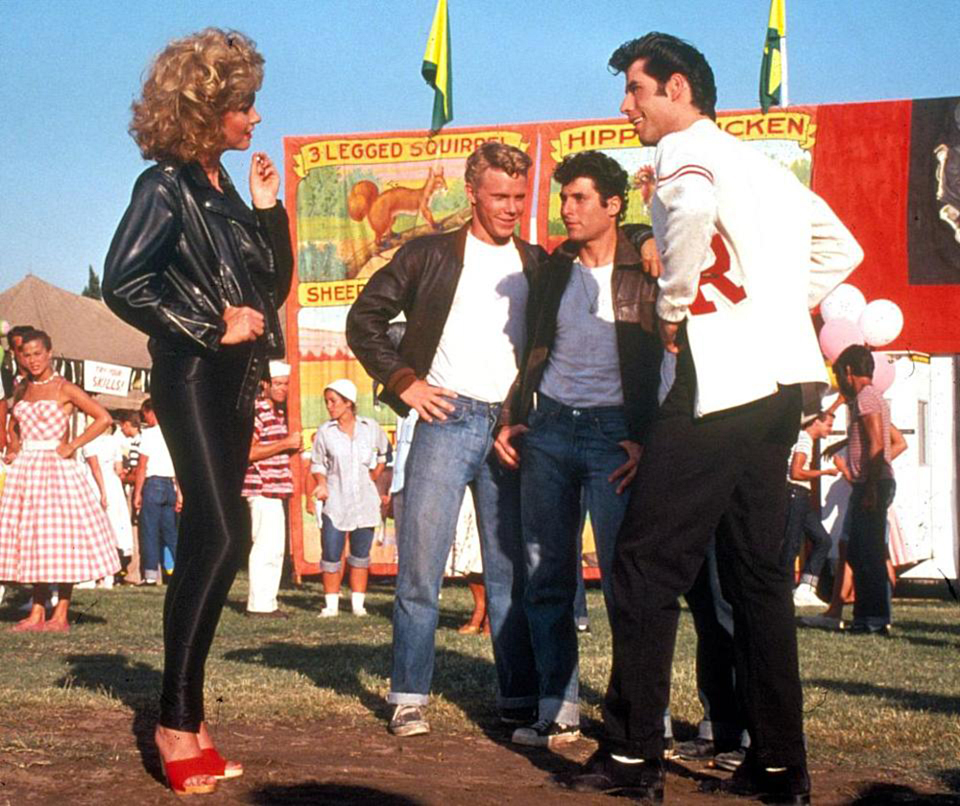 Her ensemble has inspired numerous sartorial reiterations on runways in the course of the last 45 years. Curiously, there is a funny story behind that iconic outfit shared by the late Newton-John in her 2019 memoir, Don't Stop Believin'. Those legendary pants turned out to be a vintage piece from the 1950s. "They were so old, and there was just one pair, so there was no room for error," revealed Newton-John in the memoir. "One rip and disaster."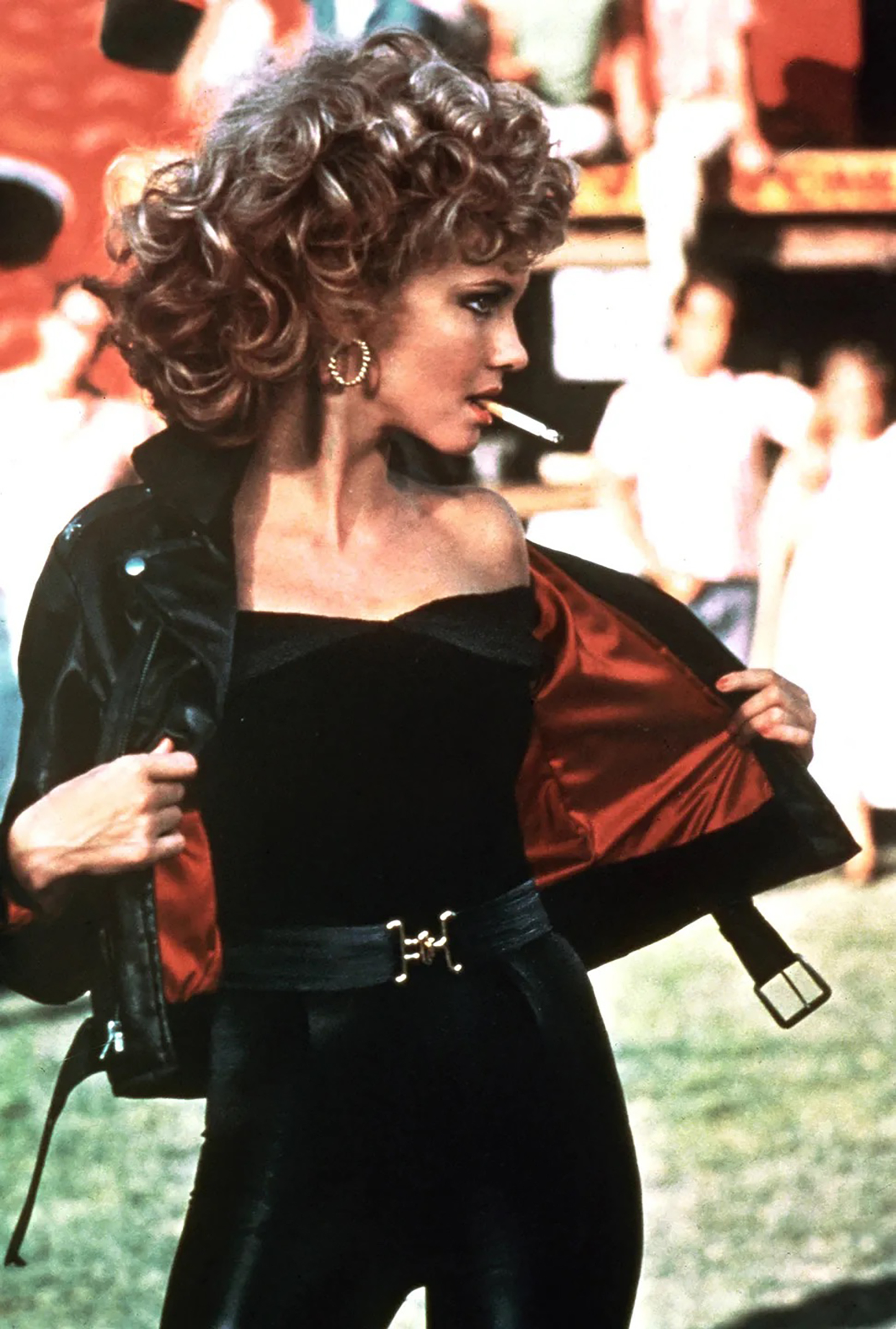 The style created by Wolsky is a quintessential encapsulation of a small-town 1950s America that is yet optimistic and knows no oil crises, the Vietnam War, or punk rock. A perfect happy place where young people can only sing, dance, and fall in love. But Sandy's stylistic transformation is also a fashion statement: her power-dressing is a glimpse into the future.