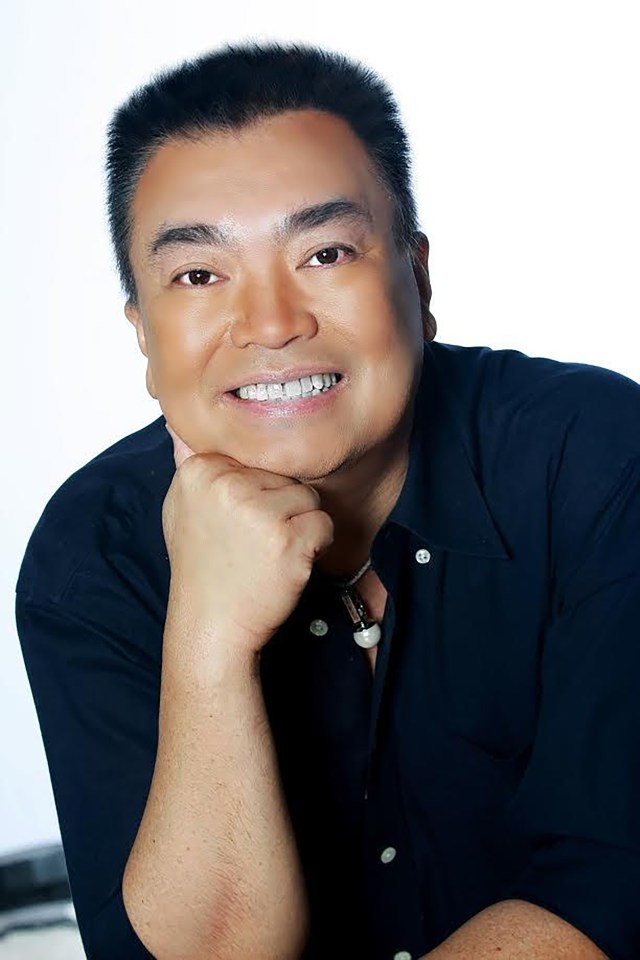 Asian Fashion Designer David Tupaz Conquers Challenges from New York to LA to Las Vegas
May 10, 2022
—
Janet Susan R. Nepales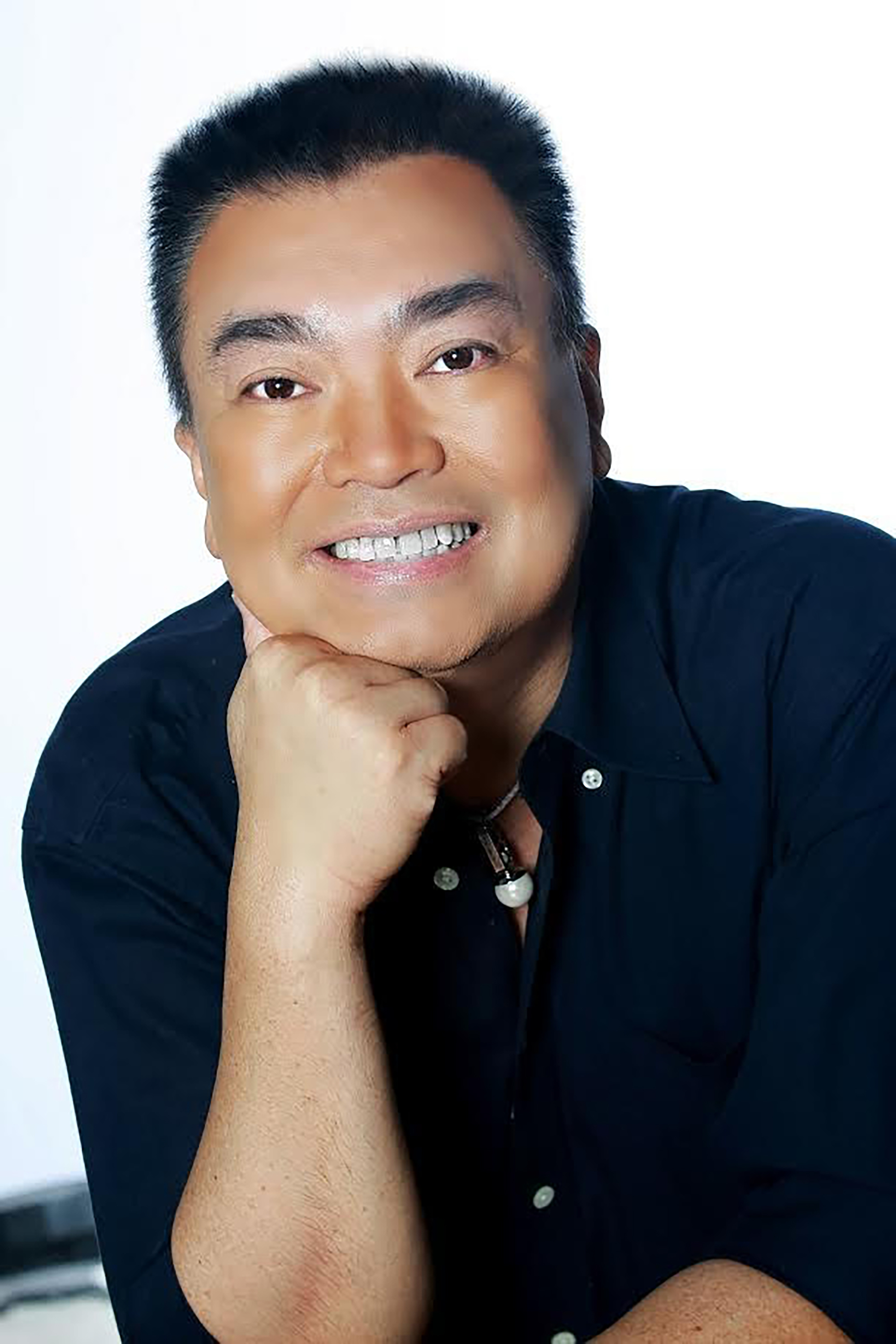 At age six, David Tupaz was already a concert pianist. But after his grandmother brought him to see the movie, My Fair Lady, at age seven or eight, his dreams changed from music to fashion design.
Born in Quezon City, Philippines, Tupaz recalled, "Seeing the transformation of Eliza Doolittle from a peasant flower girl to almost a princess showed me the power of presentation! Audrey Hepburn coming down the staircase in that white beaded gown to attend the Embassy Ball was the catalyst that made me decide I want to create beautiful dresses for women!"
He added, "I never went to fashion school. I was self-taught. I worked in the fashion industry in Los Angeles and New York where I learned a lot. Experience is indeed the best teacher! Everything was a hands-on experience. Audrey Hepburn is my muse and there is no other woman in the world who holds that title as the epitome of style."
Now based in Las Vegas, Tupaz talked to us about the challenges he encountered while he was starting as a new designer from the Philippines to New York to Los Angeles. Below are excerpts of our interview with him by email.
Can you tell us how you got involved working in Hollywood?
I wanted to stay in New York, but situations led me to Los Angeles as I realized it is more affordable to start a small design business in California than in New York. Also, the industry in Los Angeles is very diverse.
I did not come to the U.S. with loads of money. I practically started with nothing. But I believe in determination, no matter what.
At that time, I did not know the so-called "Law of Attraction" which I was already practicing all the time. It was a lot of prayers and confidence that I know I will make it. I did everything myself. I was a one-man-band!
Even before other Filipino designers were working in Hollywood, you were already working with several Hollywood celebrities. What were some of the memorable experiences you had with them?
I was fortunate enough that I started dressing celebrities early in my career.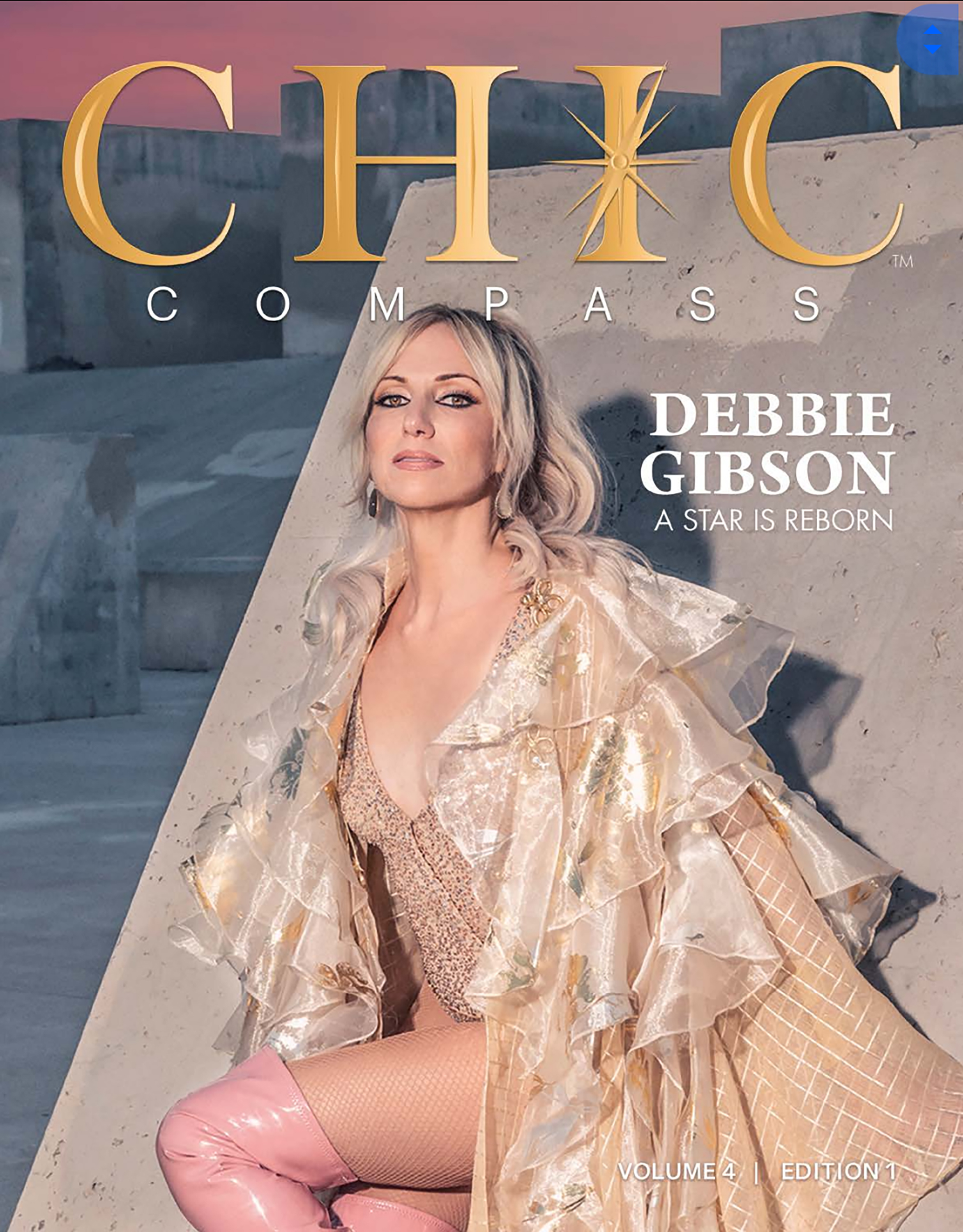 Mariel Hemingway was the first major celebrity I dressed. I was a big fan of her sister, Margaux. I barely had a collection or a shop! I was working from my apartment and a good friend, Michael (a stylist), called me up one morning and said he was not able to pull out clothes for a magazine cover shoot he was assigned to do.
Panicking, he asked me to lend him any of the dresses I may have. I had about four pieces I just created. He took them all. That evening, he called and asked me to come to his apartment and had his video cam playing a video clip he took dressing up Mariel Hemingway for the cover in my black ballgown, asking Mariel what she thinks of the dress. She said three times, "I love it!"
It made the cover and Mariel asked me to make another one for her for one of the award shows. It was all over People magazine the following week. Mariel and I became friends. She would always tease me and call me Mr. Garnet as my last name is like the birthstone, Topaz! That started my Hollywood affair with the stars.
It was followed by creating pieces for legendary actress Jane Wyatt, who asked me to make her a top for her interview/documentary. She then wrote a beautiful letter to me, appreciating my design, and even attended my very first L.A. Fashion Week show.
Other celebrities who have worn me included comedian Rain Pryor, Christine Baranski (who I would visit in her apartment, and we would always meet every Sunday at St. Victor's Church in West Hollywood), Patricia Bosley (Tom Bosley's wife, Happy Days), Mitzi Kapture (Baywatch, Silk Stalkings), actress-supermodel Kelly LeBrock (The Woman in Red, Weird Science), Lisa Rinna (Harry Hamlin's wife), and Cheryl Ladd (Charlie's Angels).
Then there is Japanese film director Keiko Ibi who won the Academy Award for Best Documentary, Short Subject (The Personals) in 1999 in my emerald green gown that was talked about in Good Morning America, and again published in People magazine and other publications. That's when I opened my first atelier on Melrose Avenue in West Hollywood.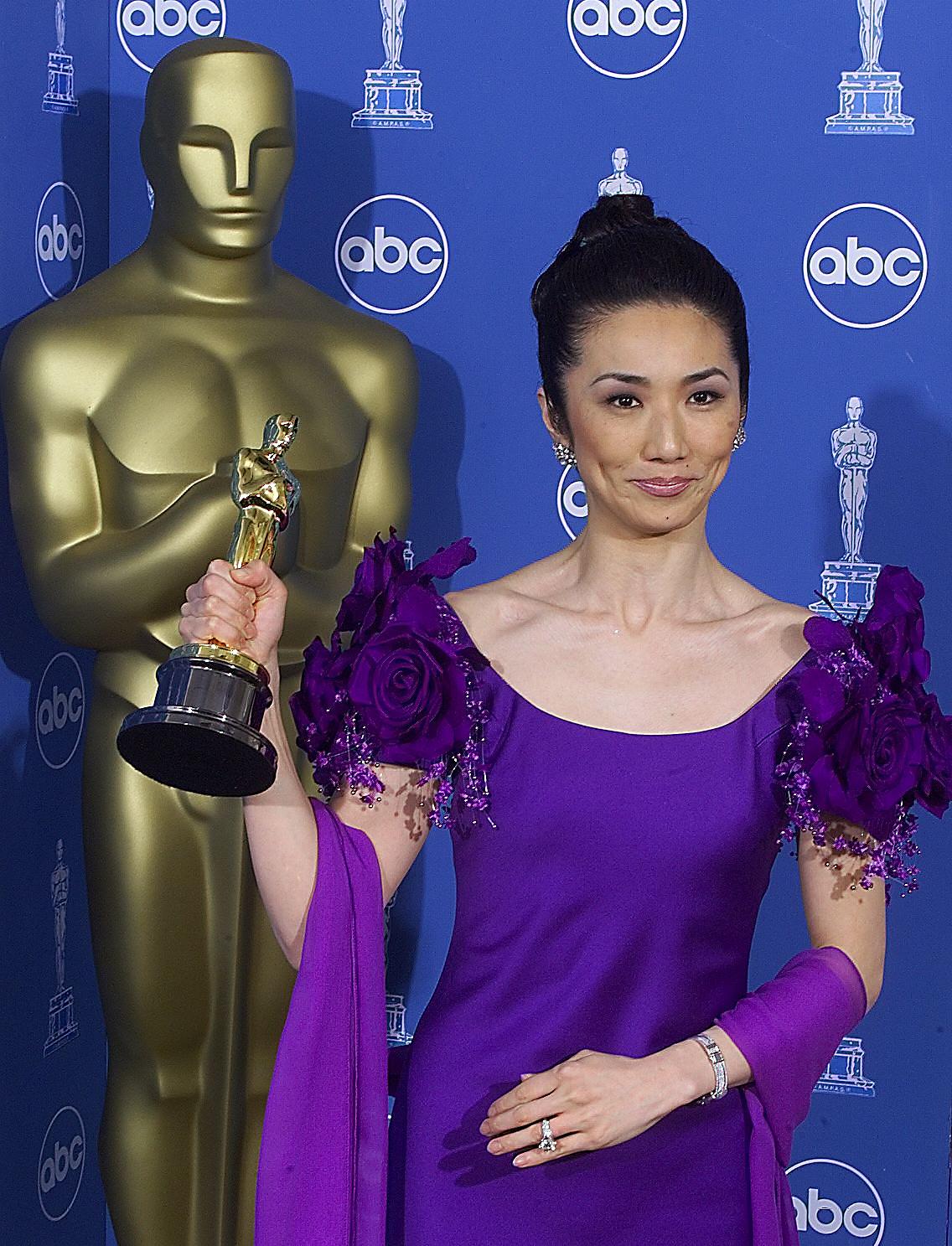 Now you are the only haute couture fashion designer in Las Vegas where you have established your couture boutique. Can you tell us why you moved from L.A. to Las Vegas?
I am the only established designer in the whole state of Nevada, representing Las Vegas in every major fashion event in the country. I am mentoring new designers in the city through a non-profit I founded called The Las Vegas Fashion Design Council. I am assisting them in their creative growth through workshops and educational classes in fashion.
A misfortune happened to me at the end of 2007 and early 2008 in Los Angeles. My showroom on Topanga Canyon was robbed! Years of my work, design archives, and samples were gone. Even bridal dresses ordered and about to be picked up were stolen.
My initial reaction was to save the brides and recreate their dresses! They don't deserve to be part of my misfortune. After which a good friend who is a flight attendant gave me a key to his apartment in Las Vegas as he is based there and will be gone for a month. He told me to get out of L.A. and reorganize my next plan. That's when my life changed.
I realized Las Vegas was the last frontier, the last glamorous city in America that hasn't been tapped yet in fashion. In retail, yes! But in "industry," no!
That is when I did my homework and researched. Eighty-five percent of American-made apparel is done in California. The proximity of L.A. to Vegas is barely a four-hour drive away or 50 minutes by plane. There is no reason the fashion industry cannot branch out in Vegas.
Knowing that Nevada has tax incentives – no state tax, as well as real estate, and warehousing is so affordable that opening a business here makes sense. It will help create jobs for Nevadans. At the same time, it will create opportunities for the fashion industry! I decided to move to Las Vegas and become a pioneer in the design industry.
It was the best move I have ever made. By the middle of 2008, the U.S. economy collapsed. Everyone was starting all over again. It was a perfect plan. It will be difficult to create a new life in an old world. It will be easier to create a new life in a new world. Vegas was my new world.
My presence in Las Vegas was noticed. One acquaintance led to another. I was written about. That's when I started to receive calls and invitations from different sectors of Vegas society. They welcomed me with open arms.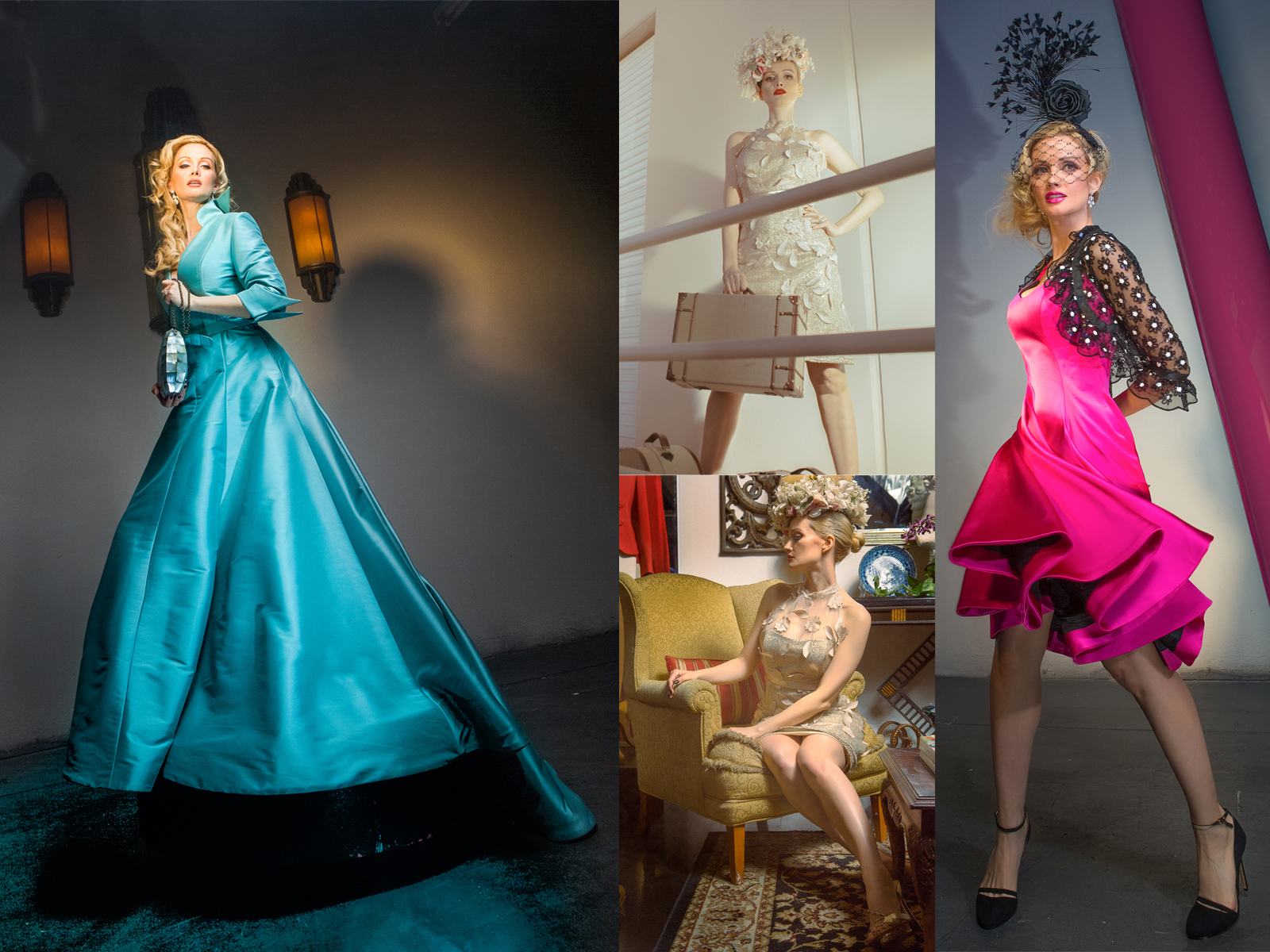 When I opened my design studio in December of 2013, Mayor Carolyn Goodman cut the ribbon. It was the first couture atelier in the city. She proclaimed December 13 as "David Tupaz Couture Day." Then again in June of 2015, the City of Las Vegas proclaimed June 3rd as "David Tupaz Day."
Mayor Goodman appointed me a seat on the Arts Commission for the City of Las Vegas from 2014 to 2018 and then reappointed me in 2018 to 2022, serving the city in its beautification projects and development, nurturing art in the city.
To paraphrase a popular saying, if we believe and do not falter and we tell this mountain to be uprooted up and thrown into the sea, even that will happen. We will receive all that we pray for as long as we have faith.
You are planning to put up the first fashion museum in Las Vegas. Why a fashion museum and what will you showcase in it?
Yes, the pandemic held up the plans and was postponed. I am still pursuing it as I have been collecting garments from every era from the 1800s to the present.
I want to showcase some of the couture pieces from the great Paris houses from the turn of the century to the 20s, 30s, 40s, etc. with some of the world's legendary designers as well as accessories created during different eras. The history of fashion itself.
Some of my dear clients have donated their couture dresses that they have worn in the past. It has become a vast collection.
Fashion was never considered a form of art before. It was just a decorative presentation. Until the Victoria and Albert Museum in London as well as The Metropolitan Museum of Art in New York developed a Costume Institute following the tradition of the Musee de la Mode in Paris. That was when fashion became art and is worthy of exhibitions.
Today, the biggest audience and museumgoers pay to attend fashion exhibits around the world. The Alexander McQueen exhibit alone at the Met brought in 2.5 million visitors. The fashion community was quick to respond and created the so-called Met Gala every first Monday of May and we all know what that is about.
Fashion has gone a long way. It has become an institution in itself. Eventually, as I retire, part of the collection will go home and retire in the Philippines as I plan to open the first museum of fashion in Southeast Asia. I owe it to our people.
What are your other upcoming projects?
I am contemplating doing a menswear line. I have plans to expand a jewelry line. Though the pandemic has halted so many projects, I believe that as life returns to normal, all this will come to fruition. I will never stop as creativity is an eternal process.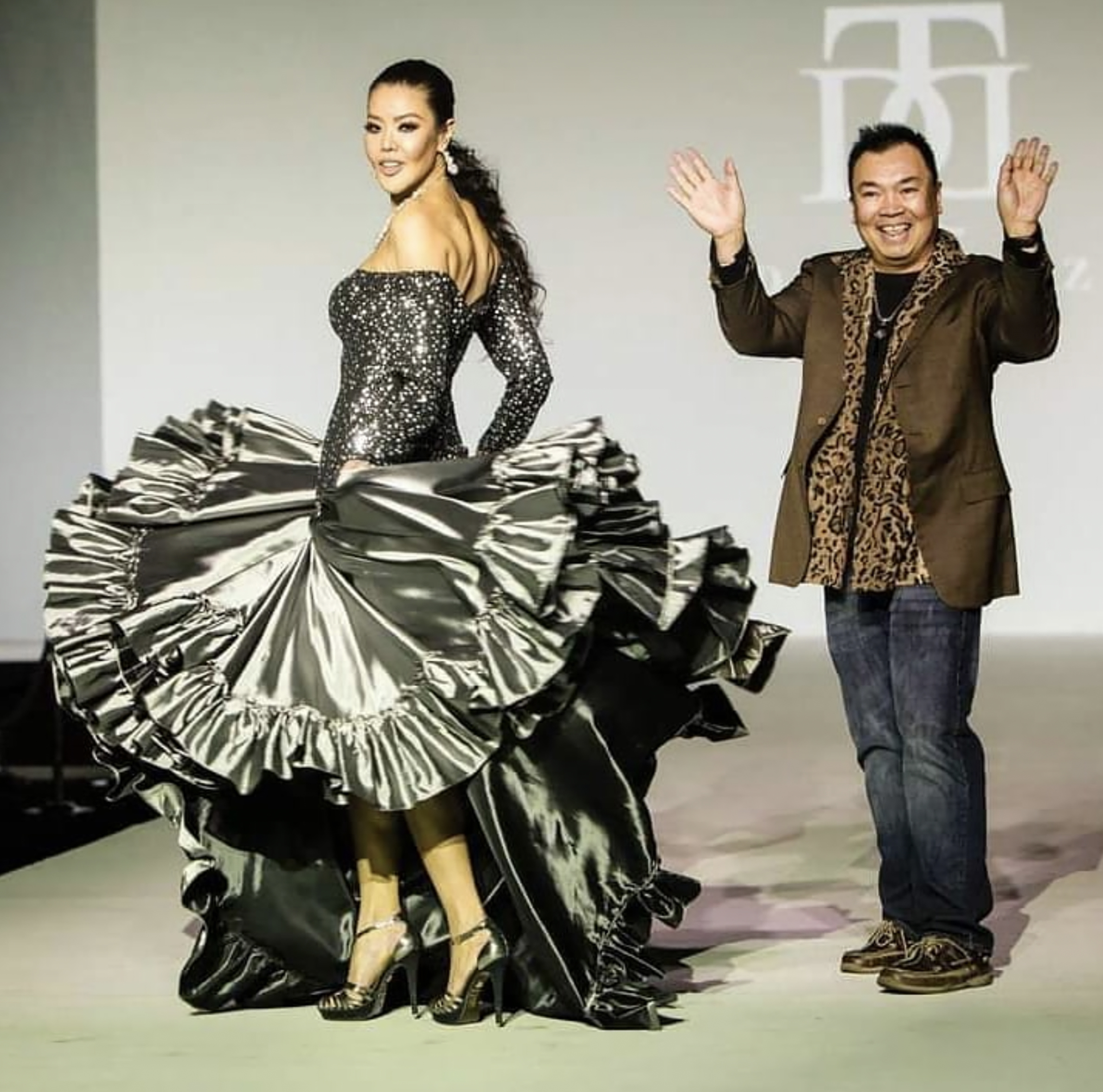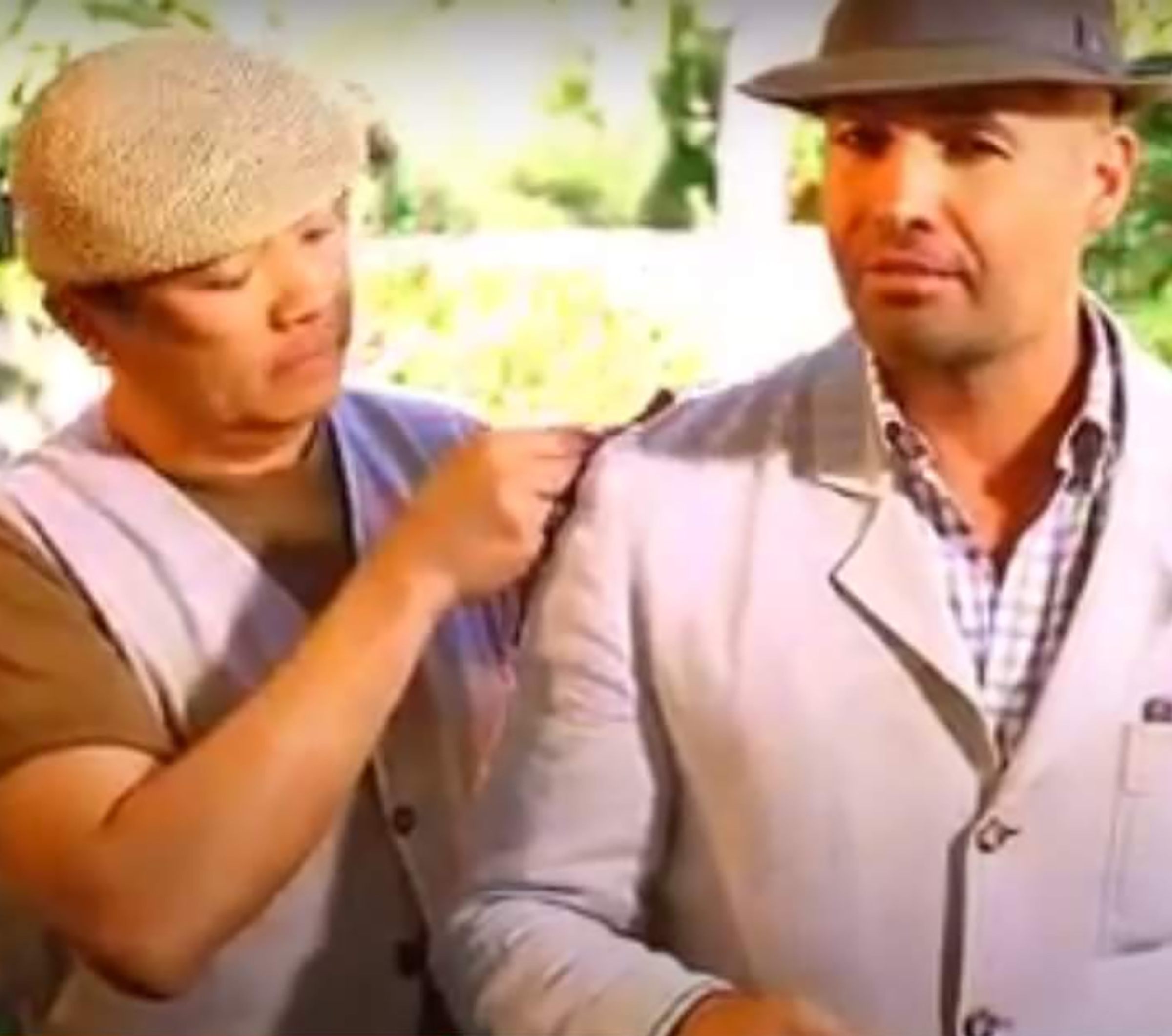 My grandfather always reminded me that I should feel honored that I am part of the never-ending mystery of creation, and that the Universe (God) has given me the gift of creativity as it is not available to everyone.
As the Universe feels I deserve it, this gift comes with a responsibility. Being a creative person is like a light. You don't hide it in a closet or keep it in a box. One puts a light above in the center of the room so that everything around it shines.
That is the responsibility of a creative person because the Universe is using you as an instrument to show that life is indeed worth living and can be made more beautiful."