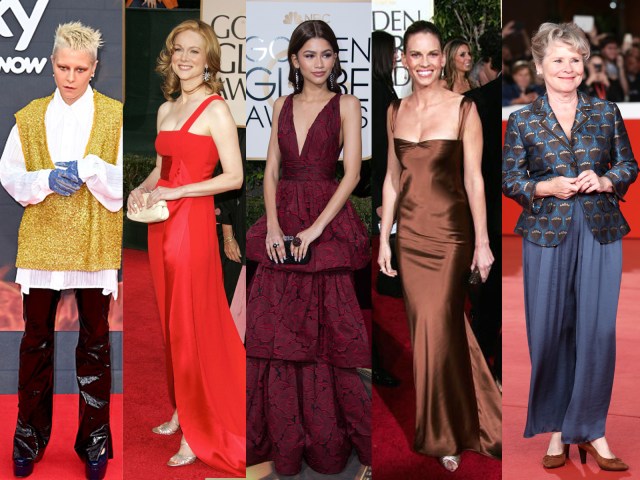 Golden Globes: Nominees – Style – Best Performance by an Actress in a Television Series – Drama
December 16, 2022
—
Margaret Gardiner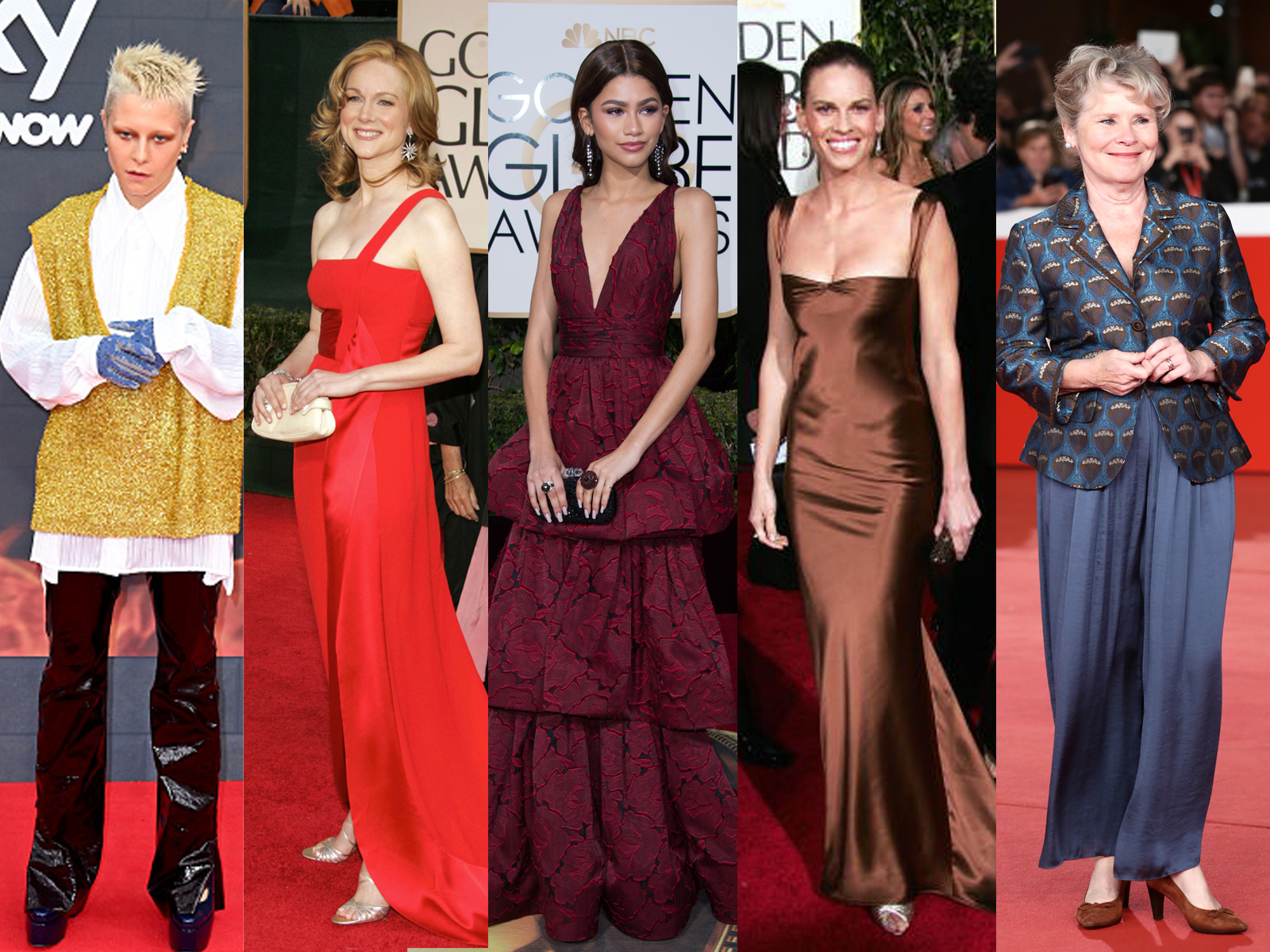 Golden Globes: Best Performance by an Actress in a Television Series – Drama: Emma D'Arcy, Laura Linney, Zendaya, Hilary Swank, Imelda Staunton – these nominees share one thing in common, their characters lead when others flounder.
Their fashion choices are distinctive too. Let's break it down.
First up – Zendaya. This woman can do no wrong, onscreen and in the spotlight. For those who have never had a conversation with this multi-hyphenate it would be easy to get hung up on her mastery of style, but her intelligence comes through with every choice. She often experiments with make-up, hair, and has an in-depth knowledge of fashion. You see her sense of style informed by the history of couture.
(l) Playful and risqué with the right amount of nonchalance so the total never looks sur le dessus. Impeccably guided by stylist Law Roach, she is never anything but photo glam, but with utter effortlessness.
(r) The hair, make-up, movement on the carpet – expertise, all visible and informed – and then she moves us on the screen as well.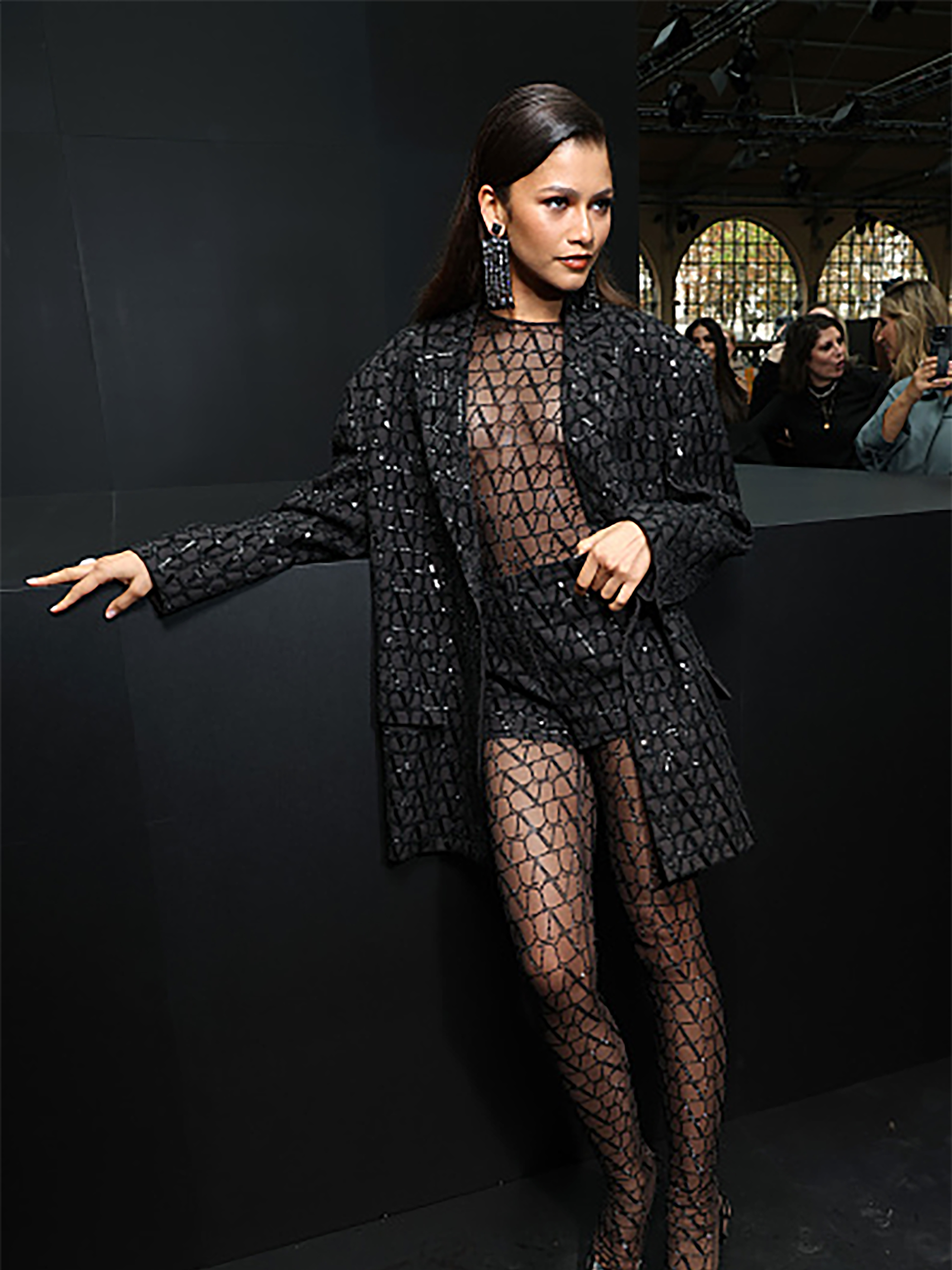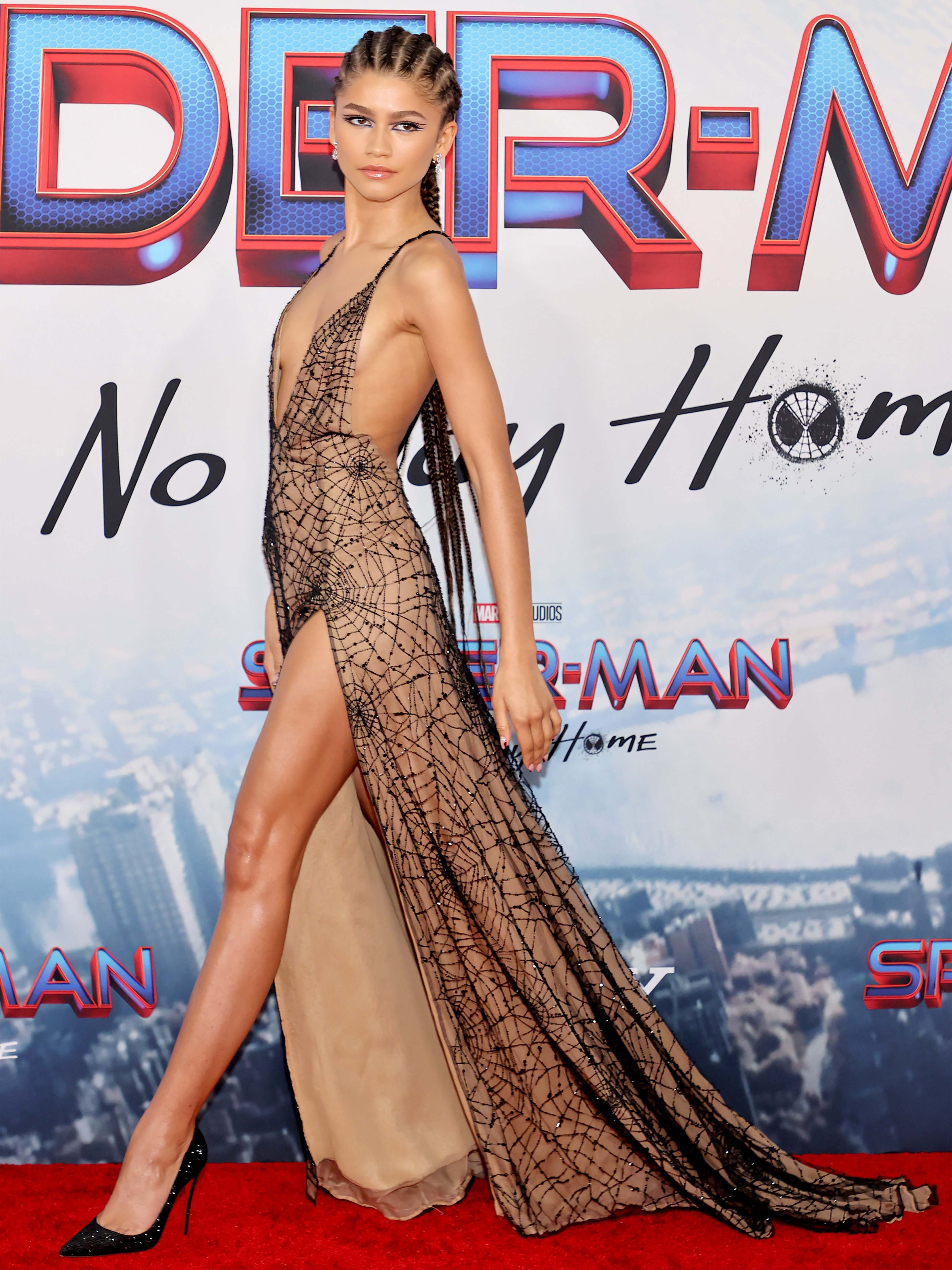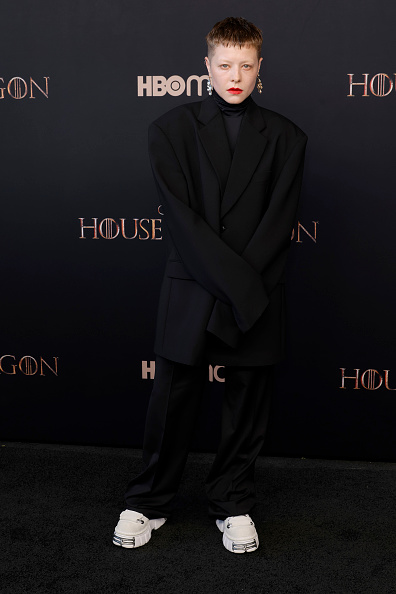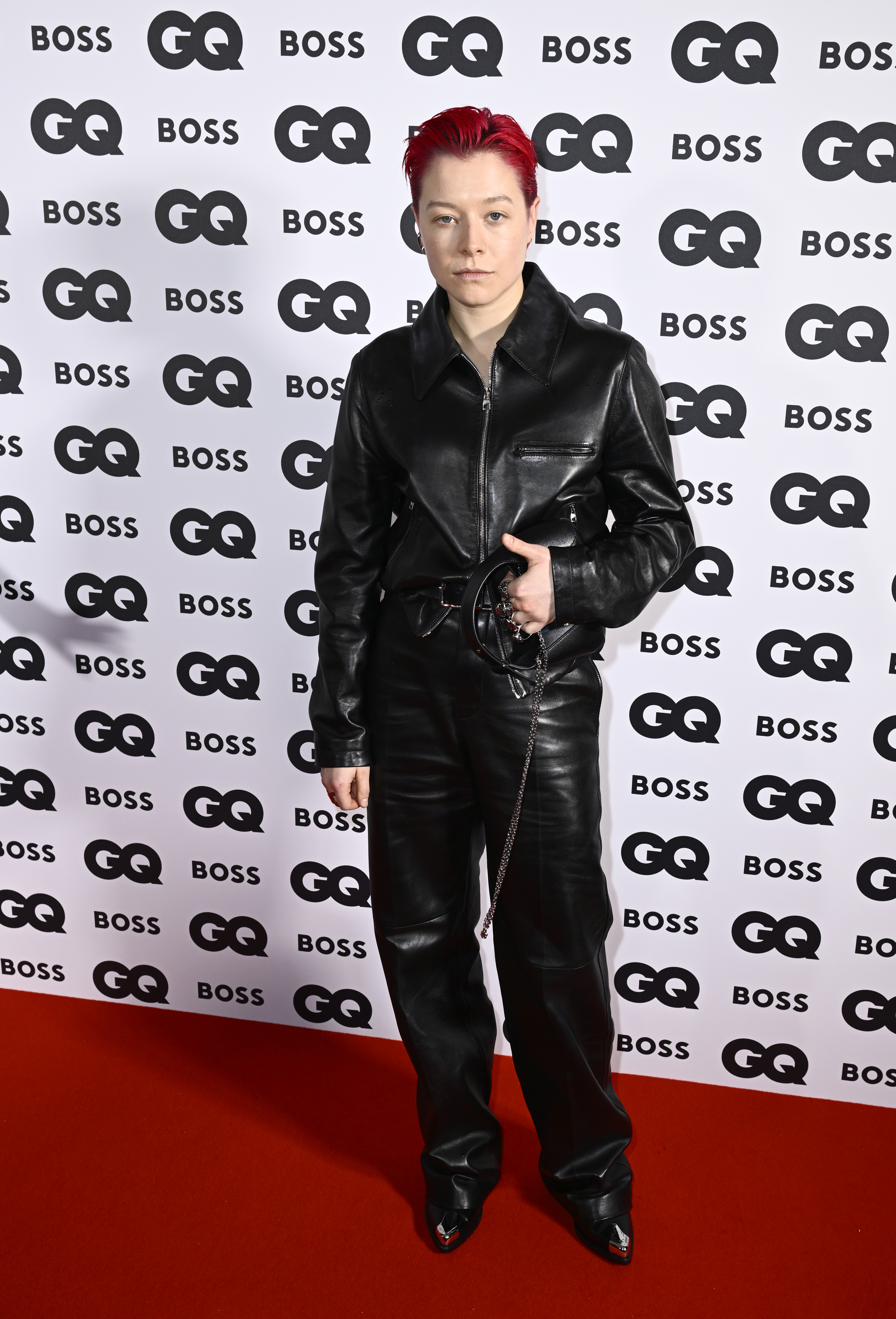 Above: Emma D'Arcy kept us guessing in House of the Dragon. We love the red lips (l) and sleek hair. The monochromatic look works and becomes a statement when paired with the white, chunky footwear.
(r) D'Arcy uses minimalism to convey power. The denuded face makes a statement between the hair and the strong black leather. The make-up is all contours and subtle shading, the lips like an early morning cloudy sky. Looking for an adjective for the choices? 'Powerful,' fits the bill.
Below: Hilary Swank is a four time nominee, with two wins as a Best Actress – Motion Picture – Drama, for Boys Don't Cry and Million Dollar Baby. Completely at ease with herself, she is nominated this year for Alaska Daily and is a fascinating chameleon on the carpet. She leans towards body hugging couture, and is impactful both coming and going.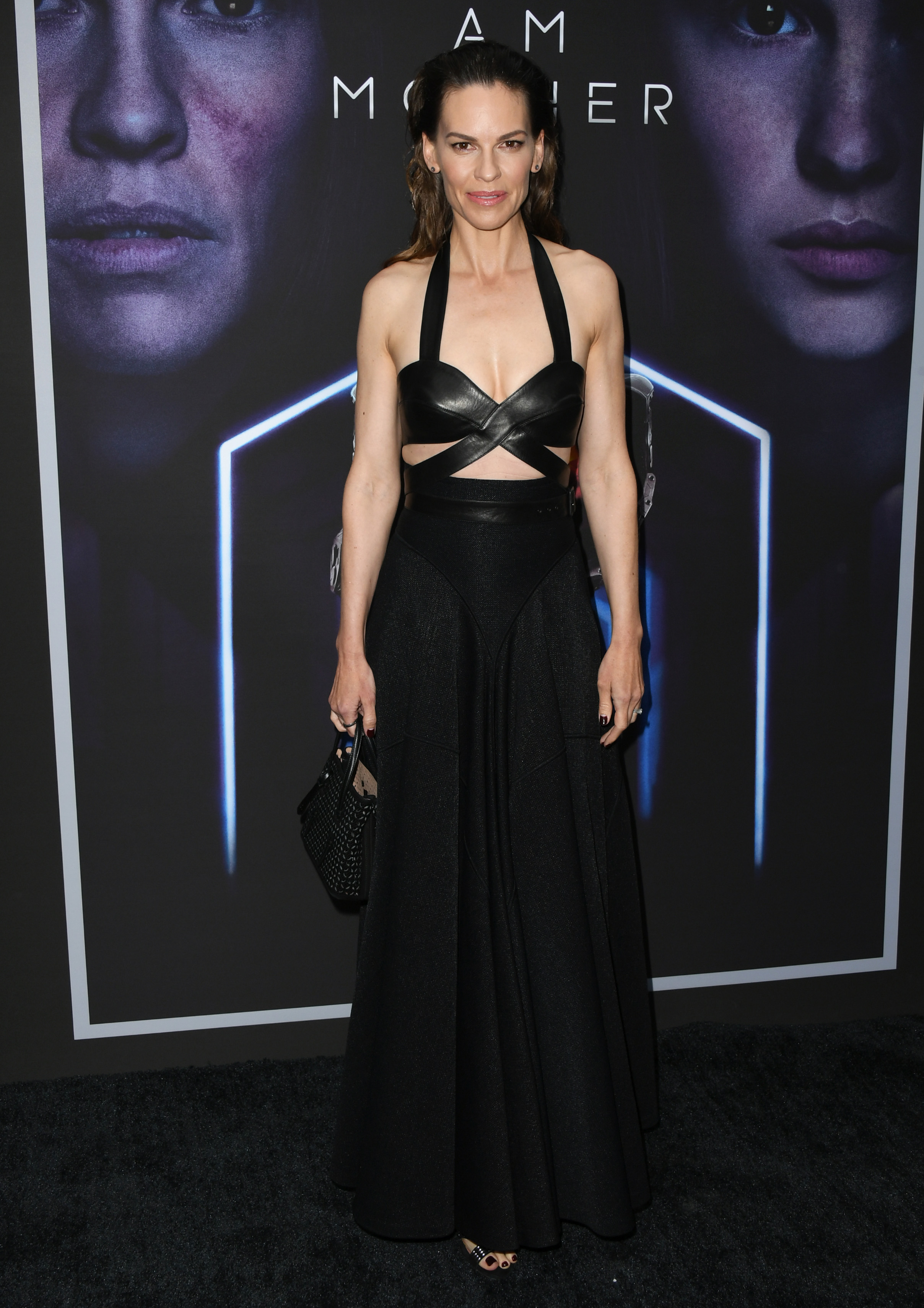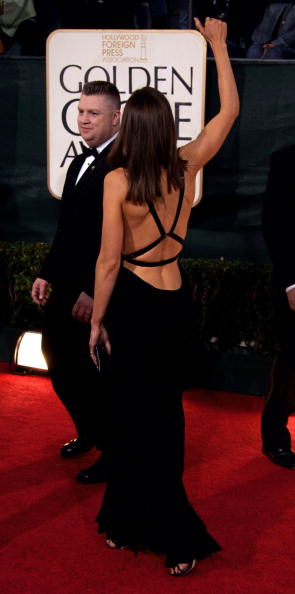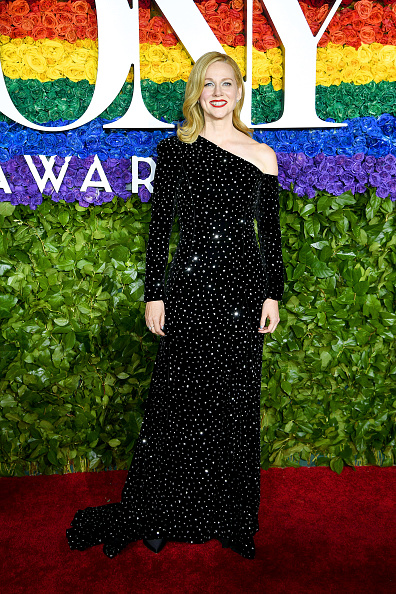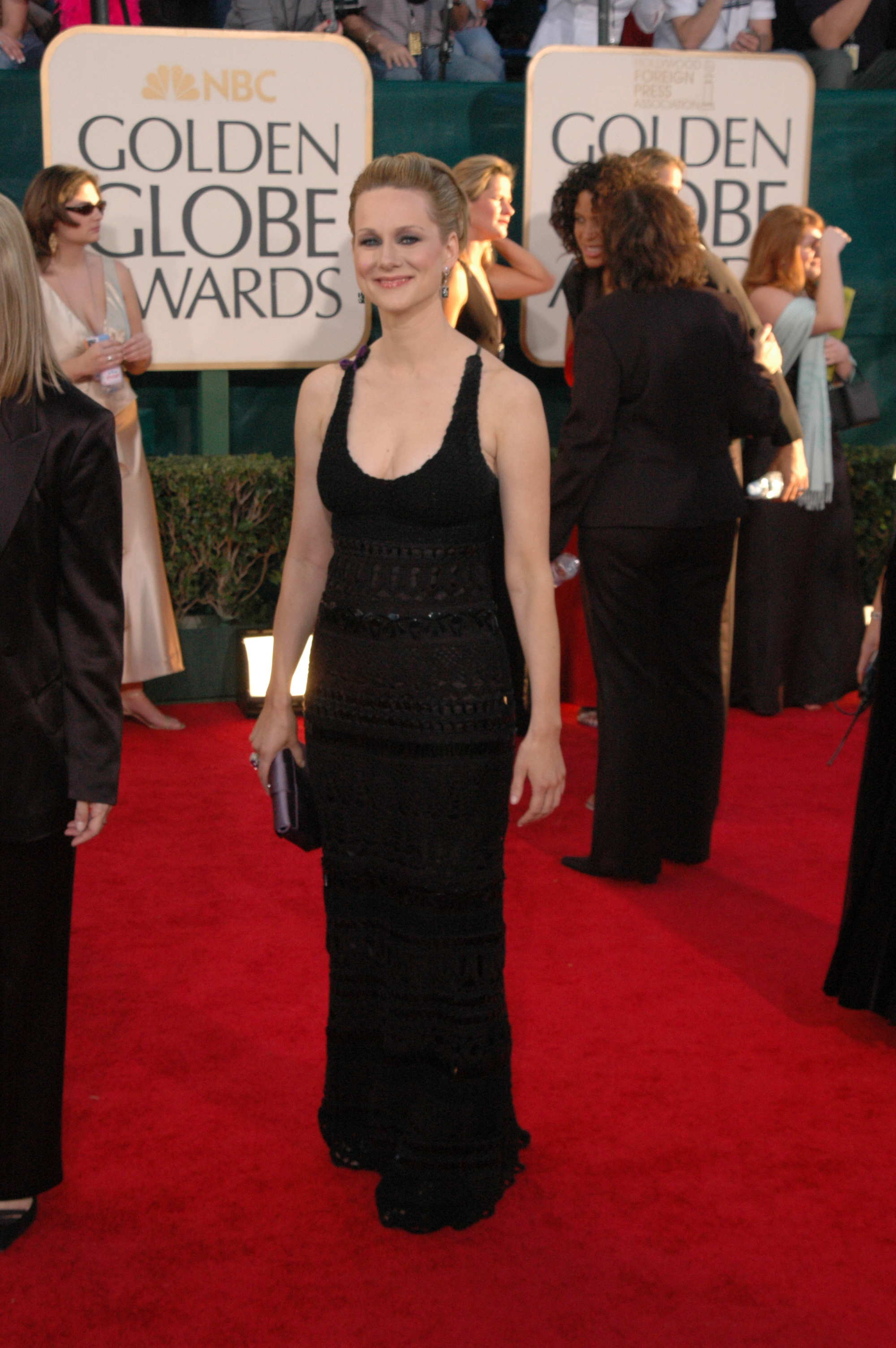 Above: Laura Linney carries that adjective, 'powerful', into her role on Ozark. Epitomizing the modern lead, playing tame if that's what's required, but ferocious when threatened.
Her fashion: (l) Simple line, slightly askew neckline showing an elegant shoulder. The hair flipped at the ends in a nod to the late 50s 'do'. The feel: no fuss, but oh, so specific.
(r) The gown at the Golden Globes is dramatic in its simplicity. No nonsense. Letting the shape do the talking.
Below: Two-time nominee, Imelda Staunton is nominated for The Crown. She often portrays stoic women who make unpredictable choices galvanizing people to do the right thing.
With her fashion she also makes unpredictable choices – within a range of classics.
(l) Stunning suit with long 'scarf' as a 'tie' – it's elegant and a little edgy.
(r) A demure cocktail dress – as appropriate as the suit, but you get the feeling she'll do something interesting, as the whim takes her.
Return for our 80 years in 80 Days, more 'Nominees' Fashion', and a look back at 80 Glamorous Years on the Golden Globes red carpet, leading up to the 80th Golden Globes' announcements on January 10, 2023.