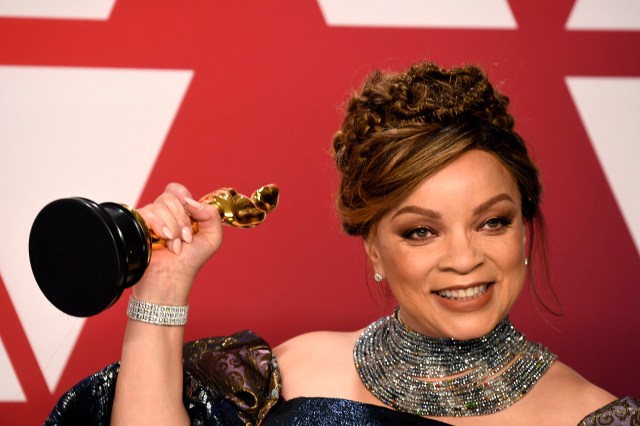 Ruth E. Carter: NAACP Image Award, Vanguard Recipient
February 23, 2022
—
Margaret Gardiner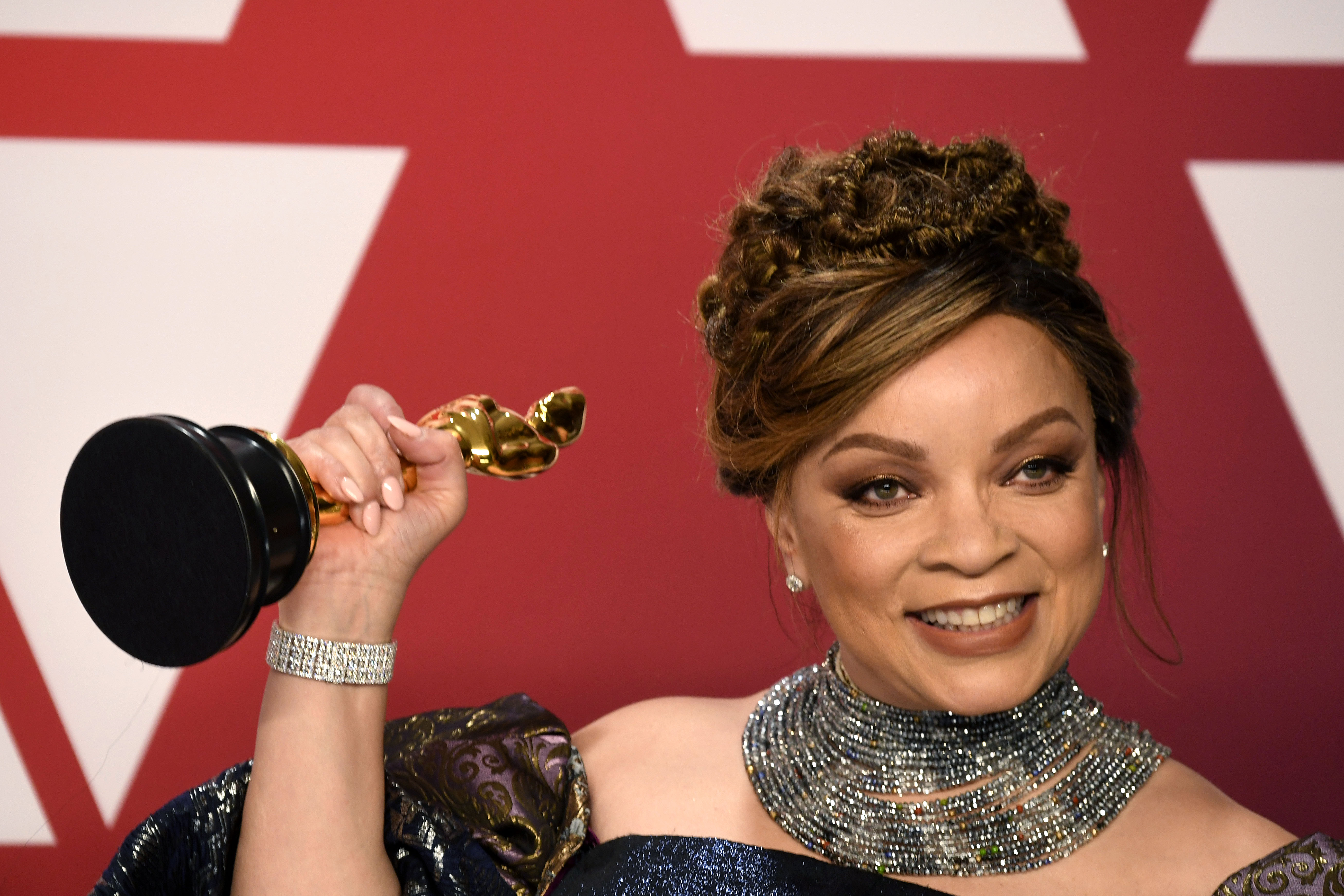 Designing a Future Where Others Can Follow
Ruth E. Carter is a legend in Costume Design with credits to her name like Do the Right Thing, Malcolm X, Lee Daniel's The Butler and Selma. Ms. Carter became the first Black woman to win an Oscar for her work on Black Panther and is The NAACP Image Awards' Vanguard recipient for her work in Costume Design, a field never covered by the Image awards until now. She joined us to reflect on a career that spans three decades in theater, cinema, and television, two Oscar nominations (Malcolm X; Amistad), an Emmy Nomination (Roots – 2016), and to explore her antecedents and collaborations with some of the greatest directors and stars in entertainment.
Tell us about the Vanguard Award and what it means to you.
I was an aspiring costume designer once upon a time. I looked up to the costume designers and wanted to one day be like them. Now, as a Vanguard, I guess I'm the one that the new costume designers in the industry are looking up to become, possibly. I've carved a new space in this world of artistry called Costume Design, that allows them to feel that they can also achieve the same as I have.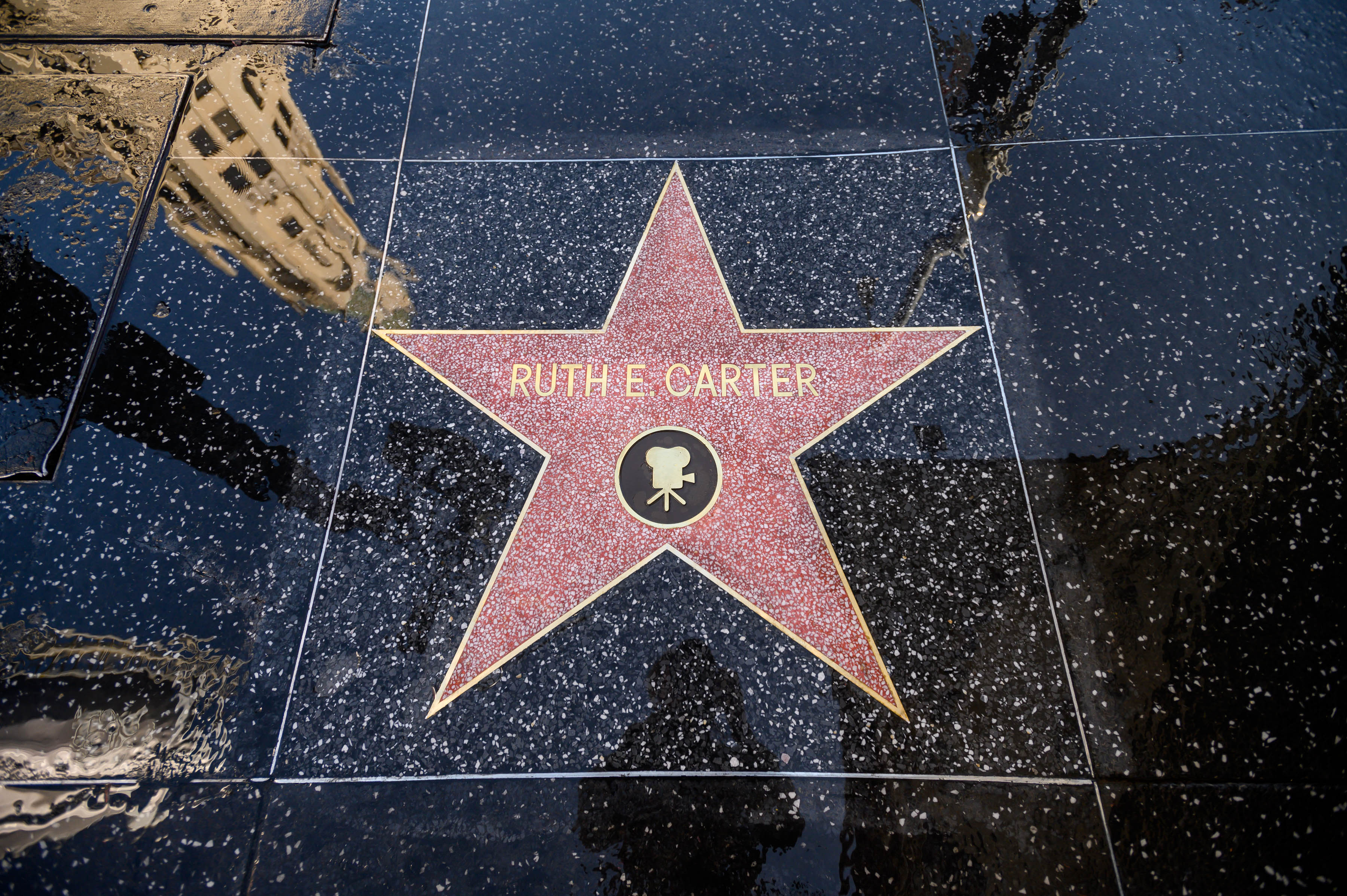 You are going to be the face that young girls pin to the wall and say, "I can," which is just extraordinary. Does that register with you and what does it mean to you?
Oh, it does register with me, so vividly. I think you go through a career and wonder, what's going to be the thing that really warms your heart, that really makes you feel valued, that brings you to this place of: 'I've done it.' We always think it's going to be an achievement on a big film like Black Panther, but there's another side, and another achievement that I think we don't focus on, and that's how you have an effect on other people, and how that makes you feel. The fact that is happening in my career right now is more than words can describe. It's like giving back something that you've worked so many years to perfect. It's like all the while, you were giving back – and that's how it feels; like I'm being something to other people, being a really important part of their vision of their future.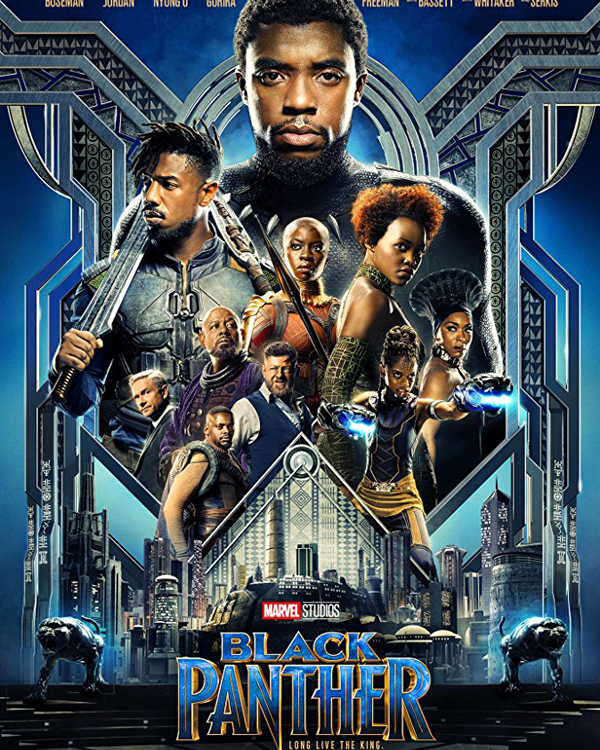 So many people I've spoken to have referenced you in their careers. You may not be aware of it but the world is certainly aware of you and the doors you've opened. Less than 3% of studio directors are women of color. And people who are the gatekeepers tend to promote and include within their own image, so for you to have received an Oscar is huge.
I didn't start at this profession wanting to be the first black costume designer. I knew that space had not been occupied, but I just really wanted to be the best costume designer. I studied all kinds of costume designers' work. I went through the industry and dealt with the ups and downs of being an African American woman. I had to deal with the fact that maybe you know how to do any kind of a film, but they're not going to let you. What Spike Lee and Robert Townsend and Steven Spielberg and so many others did for me, was they gave me the opportunity, they insisted that I was the Costume Designer they wanted. A lot of the films had a multiracial cast. John Turturro, as well as Samuel L. Jackson – showing the industry that I've dressed all kinds of people. That this is not a black designer who does black films. These are stories – some centered around the black community's experience, but there are others – the Jewish and the Italian community's experience. I felt I was being trained to do everything. That was important to me, that my career has range. So, I didn't start out to be a 'black costume designer', but as a black woman in this industry, I had to fight. I remember Meg Ryan interviewed me to be on her film and it was between myself and a white costume designer. She said, "When I look at your filmography, I remember the costumes in these films and that's why I am choosing you to work with me on this film." That meant a lot to me. She was really being very honest about, "I want the best choice of the Costume Designer."
Yes, there were ups and downs, people who didn't feel I should even be a Costume Designer. I started very early. It's the only job I've ever had. I started really young as a department head. I had people working for me that had a laundry list of films longer than mine. I had to fight for the respect, and push, and convince them. I guess and talk to myself, that I deserve to be here. That's how it was. Like I said, I wasn't trying to be a black designer. I was trying to be a really great designer.
What was the outfit that you wore that was a turning point in your head, that this is me?
You've spoken of the influence of your household and access to art but then you moved into theater.
I was in a lot of after-school and summer programs, where I was taught about Lorraine Hansberry, James Baldwin and Alice Walker. We were reading all of these great stories and poetry. Those characters came to life for me. People think that I got into this because of all of the big fashion designers, but it was actually the poets and playwrights that wrote these vivid stories of characters that lived like I did, that lived like my neighbors, that lived like people I witnessed in lower tenement homes. I could visualize that. I majored in theater because I really wanted to be a part of this Black theater. That was something that I really wanted to bring my artistry and my contribution to. Douglas Turner Ward's Day of Absence, that was the motivation.
You've worked with some of the top directors in the industry, but you have a special relationship with Spike Lee. Why do the two of you work so well together?
Once you achieved success, you went back to the great universities, like Hampton and Howard, which have produced so many greats in America. You opened the door for those behind you to enter. What created that mindset?
I went to Hampton University in Virginia. My family had a legacy at Hampton University. When I got there, my cousins were graduating. My uncle was the head of fiscal affairs and treasury, my aunt had gone there. It was a family school with a rich history. There was an Emancipation Oak, where slaves were freed under this Emancipation Oak. Booker T. Washington has an erected statue there pointing towards the Emancipation Oak. I was so overwhelmed and interested in my history, my family's history, and Black history. I went to colonial Williamsburg and worked for the foundation as an actress on the street. I learned so much about Blacks during the times of slavery in Virginia. That's where I found my love for 'period', a love for the past.
I think that's what HBCUs give and is part of the foundation of why they're there. That rich history is what they give to those students that come there. They get to know themselves a lot better by being at a place that has this history, this southern history of our story.
You have created so many indelible looks. Two of my favorites, (obviously Do The Right Thing, the work with John Singleton – love it,) but two of my favorite films are The Butler and Selma – the iconic looks, and with The Butler over decades!
Oh, nice.
The palette that you worked with was exquisite. How do you work with a director and the actors in bringing that together?
Working with greats like Denzel Washington, Jane Fonda, the list goes on. What is it like to be that intimate, that personal with someone? How do you meet the director's needs, your vision, and a massive star?
The best actors want that conversation to happen. I go into their lair with the tools. I have the research, a palette, an idea. They want to hear your ideas. They want to blend what they were thinking with a nugget that you've researched. They depend on you to get the goods. That you're on their team, and in this fight together. They partner with you.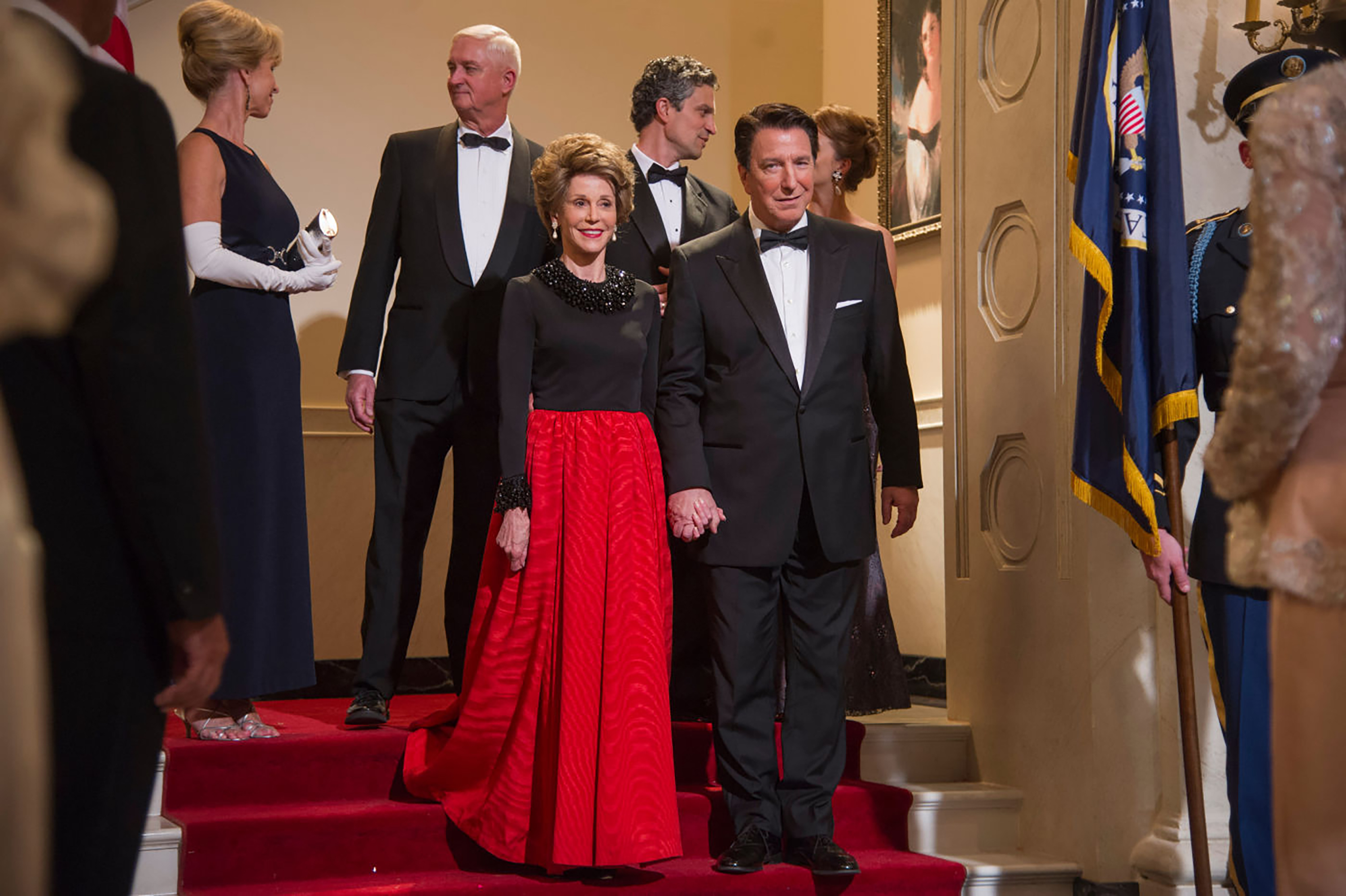 I found that I could be partners with Denzel Washington studying Malcolm X's life because I'm studying it too. We're two peas in the pod. I could work with Jane Fonda in playing Nancy Reagan and look at her iconic looks and go to a wonderful collector for the clothing that she would wear in the scene. They appreciate that you have gone the extra mile. It's a journey. That journey doesn't stop until the camera stops.
What was your favorite character you created?
Well, I will never ever, my whole life, forget the experience on Malcolm X with Spike Lee in the Egyptian desert with Denzel Washington, getting him on a camel and wrapping him as a Muslim. Just the scenes that we shot in Harlem, there are places that we shot that are no longer there. The time was ripe for us as filmmakers. The guidance we had from Spike Lee at the time was very special. There was no studio. There was a story, and we knew whose story it was. We all had a passion and wanted to do the best job that we could. So that character of Malcolm X played by Denzel, I think will forever be something that sits in my heart. But also, I have so many others, like Tina Turner and Angela Bassett, I feel like we walked together through so many characters. She's Queen Ramonda in Black Panther and Stella in How Stella Got Her Groove Back. I've painted her in so many different ways that it's wonderful to have an actress that your career parallels with. And we're still here, and we're still active. And she's amazing. I could go on and on. The Dora Milaje. There's so many.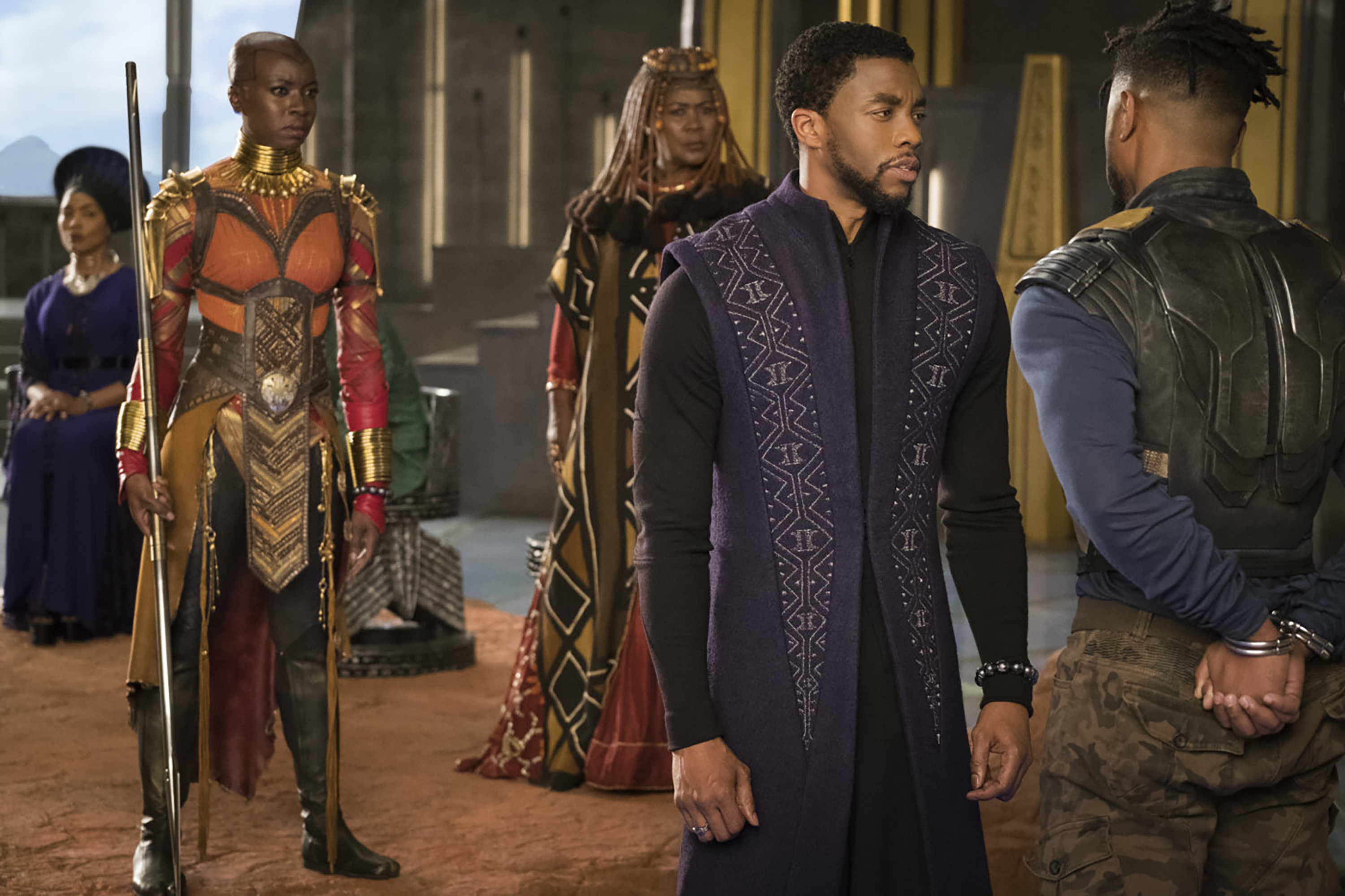 Let's come back to Black Panther, because for so long, there was this whispered excuse in Hollywood that a Black story with Black leads would not play overseas. Then we got Black Panther with Black leads, Black story, Black superheroes, and it was a worldwide phenomenon. After knowing what was said and what the reality was, if only given a chance, what was it like to come on board on that project? Did you know the impact it would have for everyone?
I knew that it was about Afrofuture and the Black diaspora and Africa and tribes, but I had never done a superhero film before. It was intimidating – not the part about the Black Diaspora in Africa and the connection. That I already knew. That's what probably brought the job to me because I had dressed superheroes in Malcolm X and Tina Turner, all of those iconic people that I had done research for and figured out their arc, but it was the superhero part that was new to me. I kept thinking how I would turn this comic character who lived in Wakanda into an African king. This is the story we were telling, his life in Wakanda. It was important that we honored the tribes and their beauty. We shifted the eye to other forms of beauty that we weren't seeing or weren't understanding. There's scarification. There're neck rings. There're customs that were followed, that we wanted to bring in as a form of honoring our heritage. That part was awesome. The part that was really, tough, and challenging, and kept me up all night was how to create these super costumes, how to create these specialty costumes, because it was a world that I was not accustomed to being in. I had really great assistance and great companies making these pieces. That's how I got through, one step at a time. Then I looked up one day, we were shooting the Warrior Falls and I just in my head said, 'I'm going to relax and I'm going to enjoy what they're shooting right now, because this is really, really wonderful.'
I'm getting goose bumps as you talk. It was so impactful for all of us. Let's close with the NAACP.
I'm so excited that the NAACP is recognizing costume designers. I feel like the NAACP Image Awards is about empowering the community. In the past, it's been people in front of the camera and those behind were ignored. Now there's more light on all of the different professions behind the camera. I'm really proud. I feel like a vanguard within the NAACP Image Awards to be the first to actually open up the door to all of the talented costume designers and behind the scenes technical people that really deserve to be honored for the image that they project of positivity, of taking your career and turning it into something wonderful.